The infamous Less Pay motel, located at the 1500 Block of N. University Avenue & Cameron Street in Lafayette, LA, started to be demolished today. We managed to capture some of the early demolition videos and photos for your viewing pleasure.
The demolition of the Less Pay Motel comes with great excitement amongst the local community and high expectations of what is to come of the historic four corners corridor.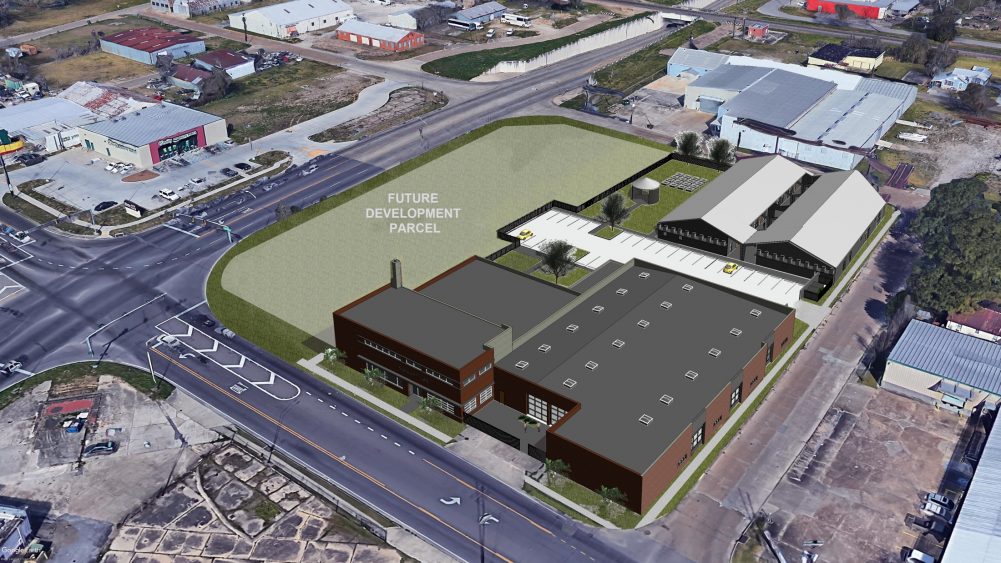 In late 2019, we shared that the former 1930's Coca-Cola Bottling Plant, which sits on the same property as the Less Pay Motel, would be renovated to become Bottle Art Lofts; a 40-unit artist preferred apartment complex. The development will include community spaces and many of the expected amenities for its residents. Phase 2 of the Bottle Art Lofts, the Less Pay Motel portion of the property, was just awarded a grant for $7.29 million to build an additional 65 apartment units for a grand total of 105 units. Phase 1, the initial 40 units, will be completed within the next year.
For more about Bottle Art Lofts, see our initial post (here).
Below is a video from today as demolition kicked off. The others are photos from before demo and during.