Prairie Elementary(Pre-K – 5th Grade), a French immersion school here in Lafayette, Louisiana began construction on a new campus in 2022 at 1100 Block of Rue de Belier.
The prior location of Prairie Elem. had become outdated and caused numerous traffic backups in the car rider lines. An issue that the new campus should not have for years into the future, if ever.
See our previous post including all of the early renderings compared to the photos below in this post, https://developinglafayette.com/wp/new-prairie-elementary-school-taking-shape-off-rue-de-belier-set-to-be-completed-july-2023/.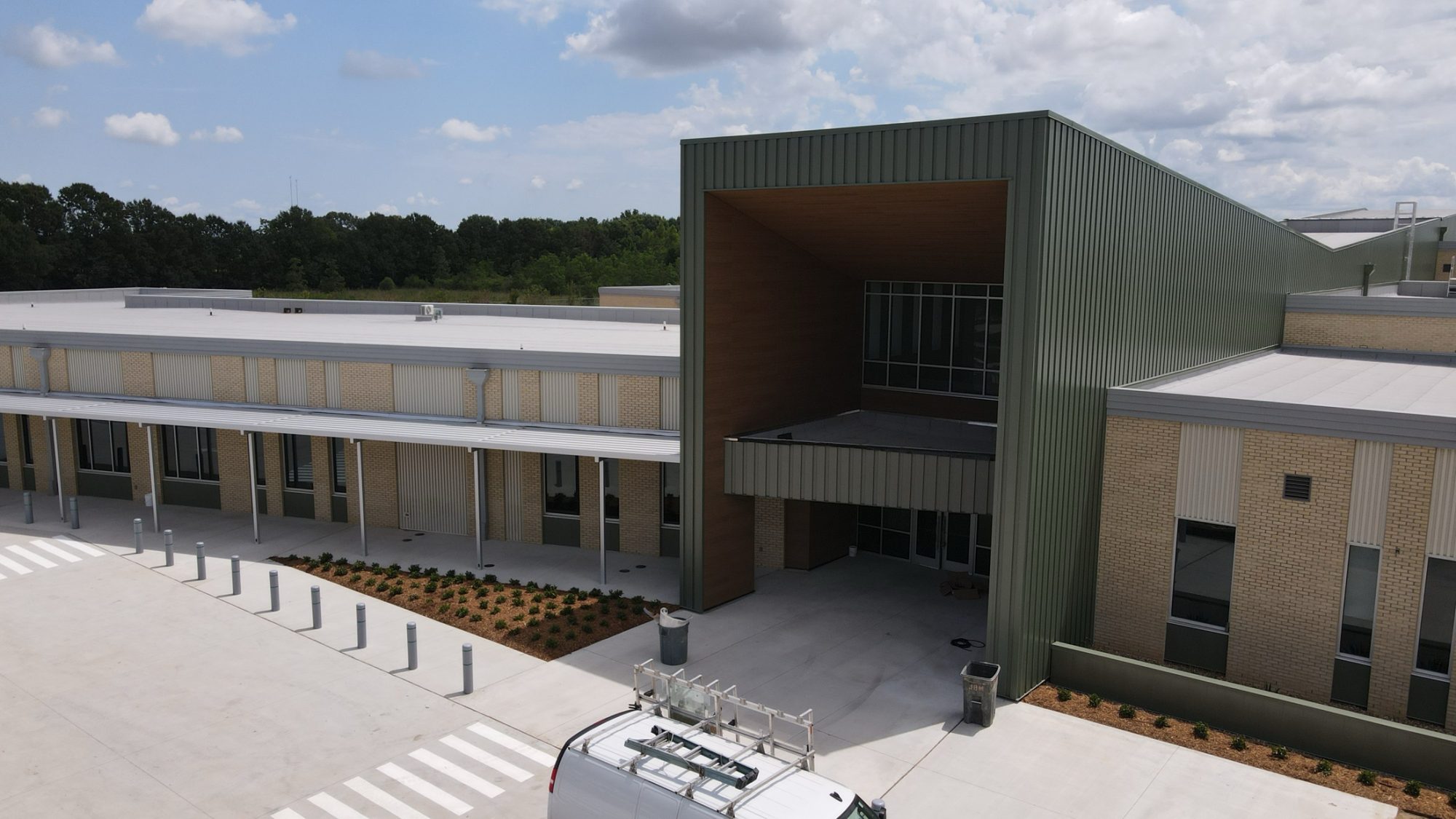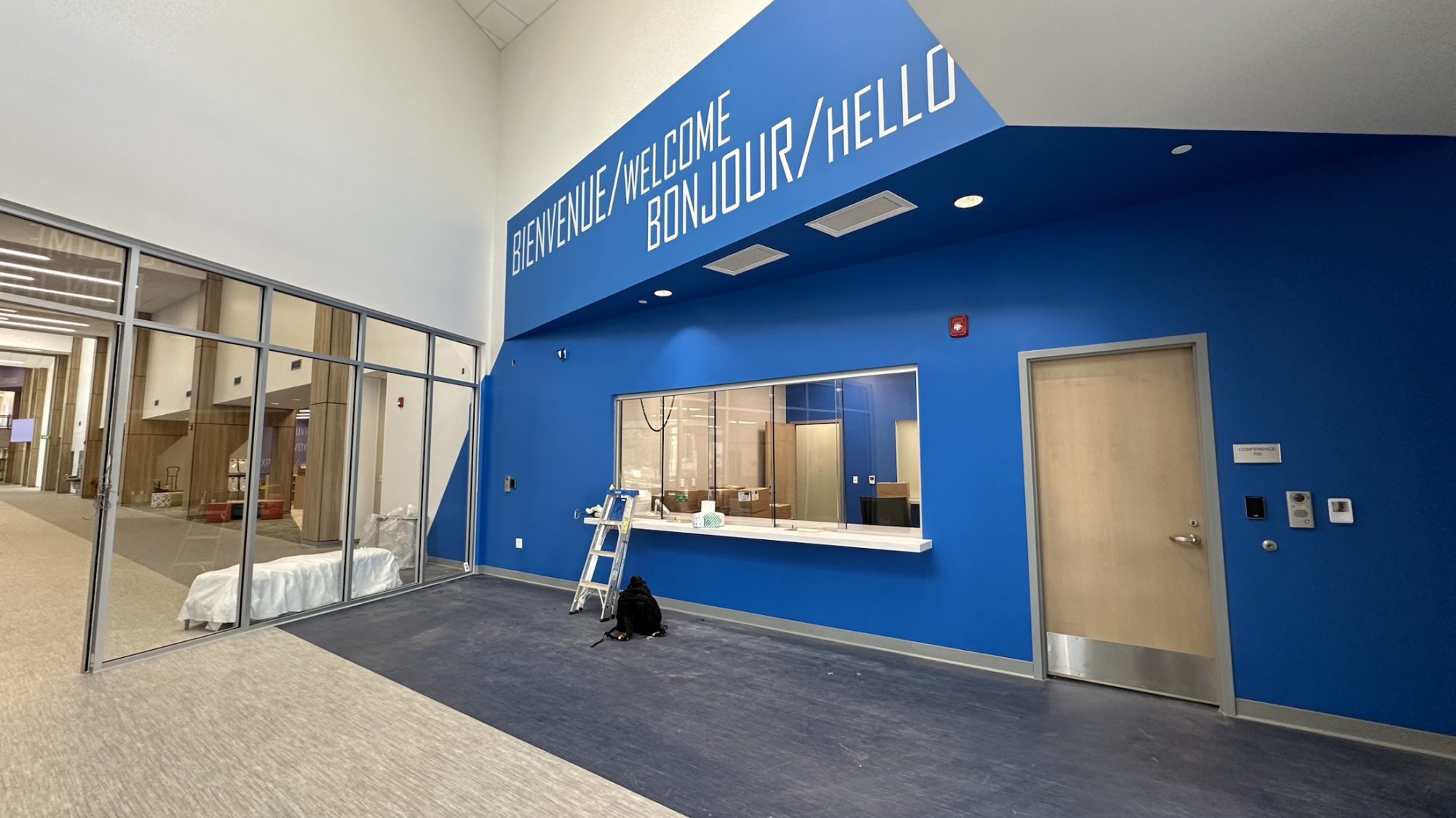 Entry Way
The new educational facility for Prairie Elementary has a student capacity of 900 students, which is considerably more than the current student enrollment count. So there is plenty of room to grow the student body.
Below is a list of all of the features of the new Prairie Elem. campus:
• Single, re-enforced point of entry
• A media center/living room
• Multipurpose rooms
• Music rooms for band & choir
• MPR (Multi-Purpose Room)
• Discovery SPED space (Special Education space)
• Kitchen & dining area (cafeteria)
• Large outdoor green spaces with playgrounds & multifunctional spaces
• Designated outdoor playground spaces for Pre-K & Kindergarten
In our tour of the new campus, the major things that really stuck out is the multiple colors representing each grade level, the use of French & English everywhere, and the use of spaces.
"French Immersion is a separate program where instruction is offered in the French language for second language learners. French Immersion programs must consist of instruction in English and French." — www2.gov.bc.ca.
Prairie Elementary will open at the new campus in less than two weeks for the start of the new 2023-2024 school year.
For more information, visit their website at https://www.lpssonline.com/schools/prairie.
Dang boi, that's some thicc glass!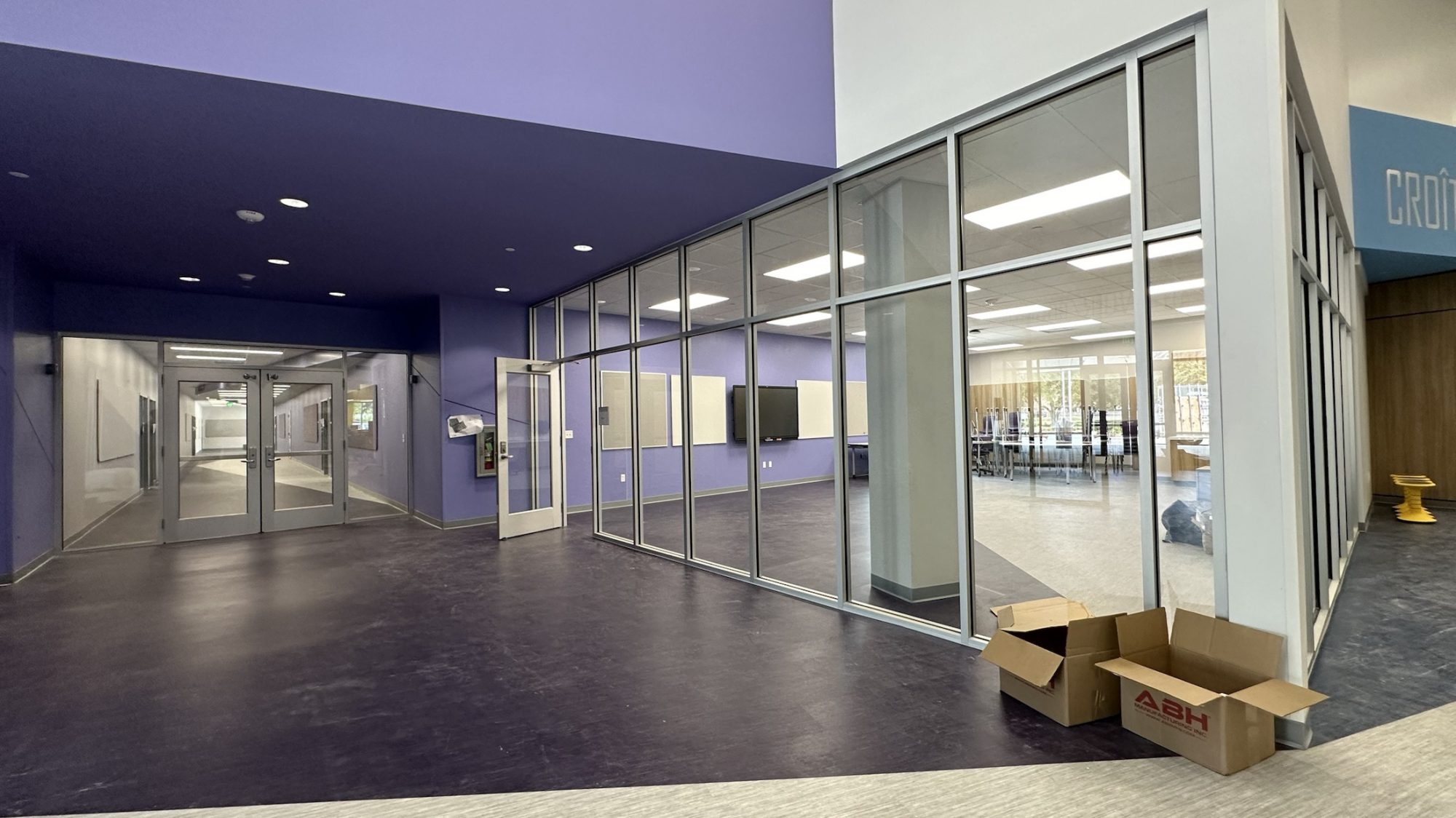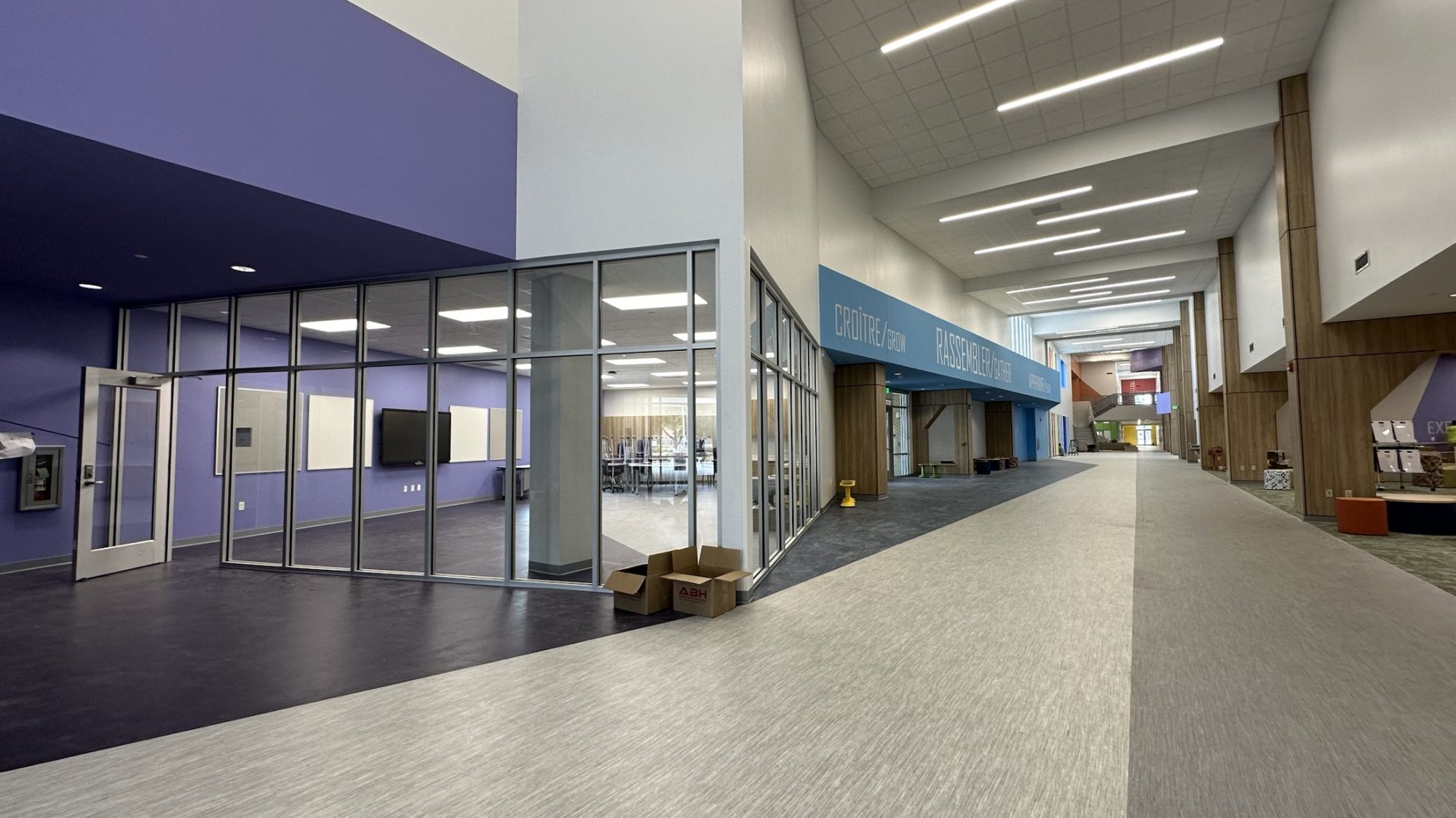 Main Corridor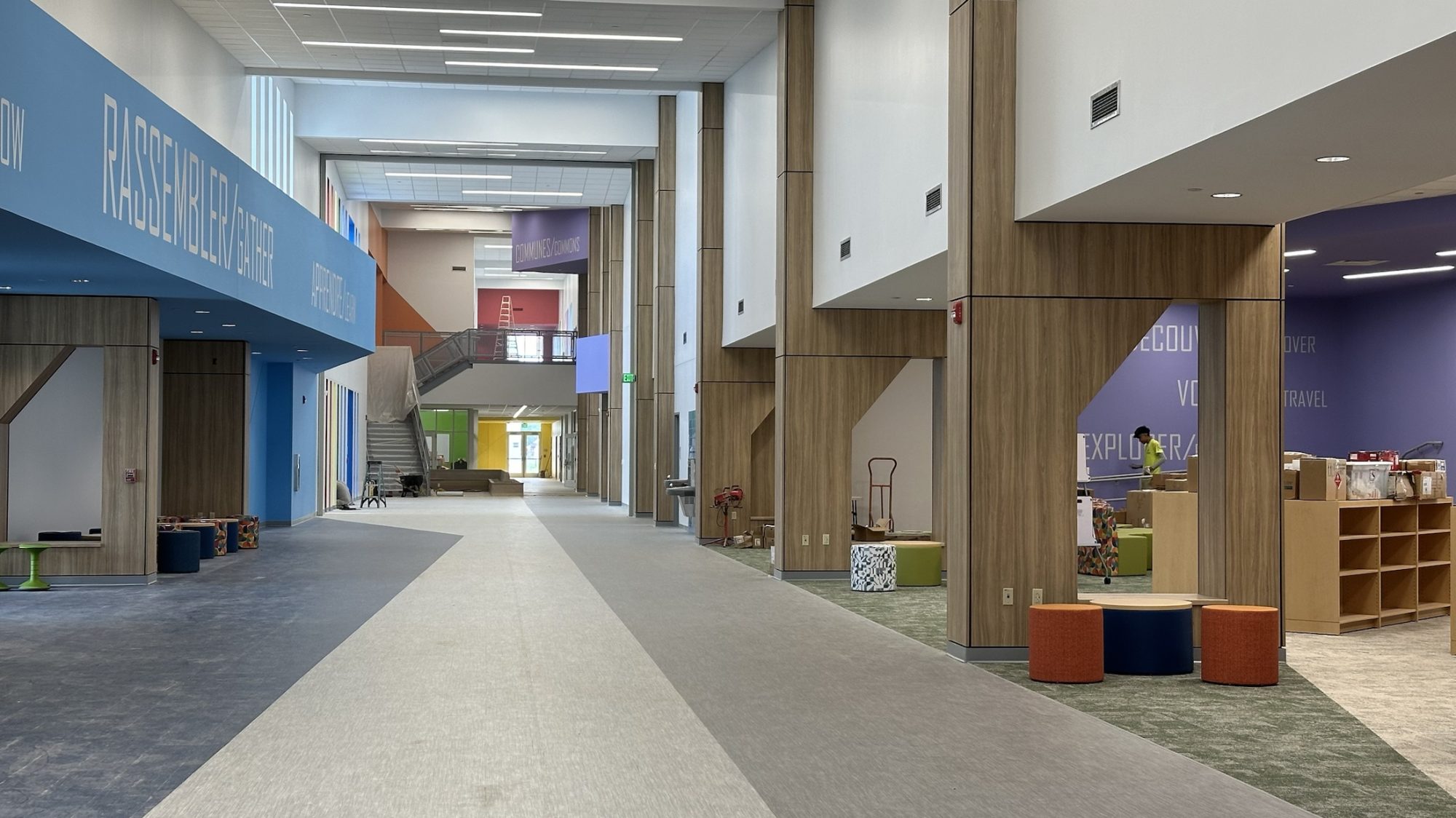 Looking down the main corridor, library on right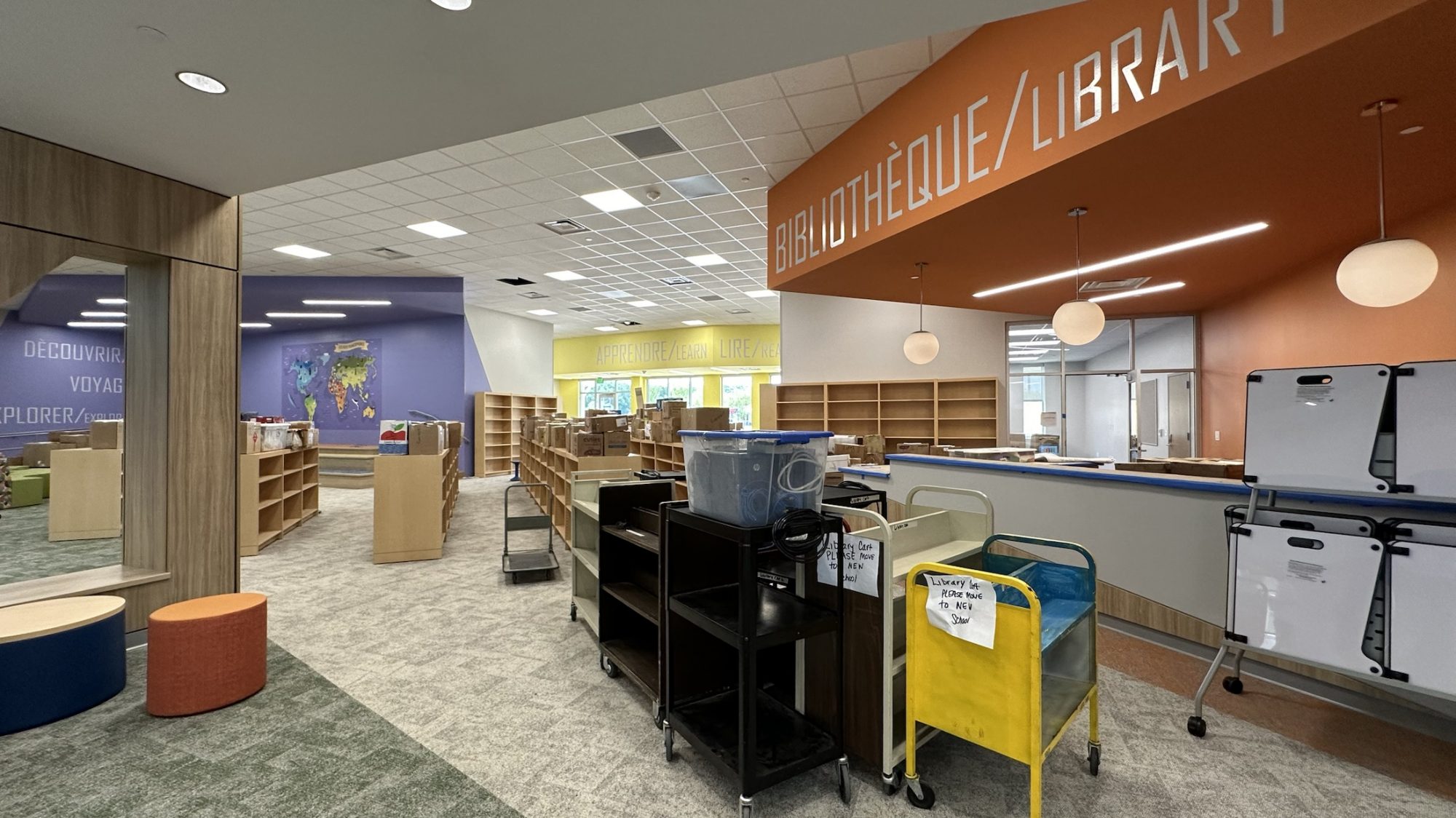 Library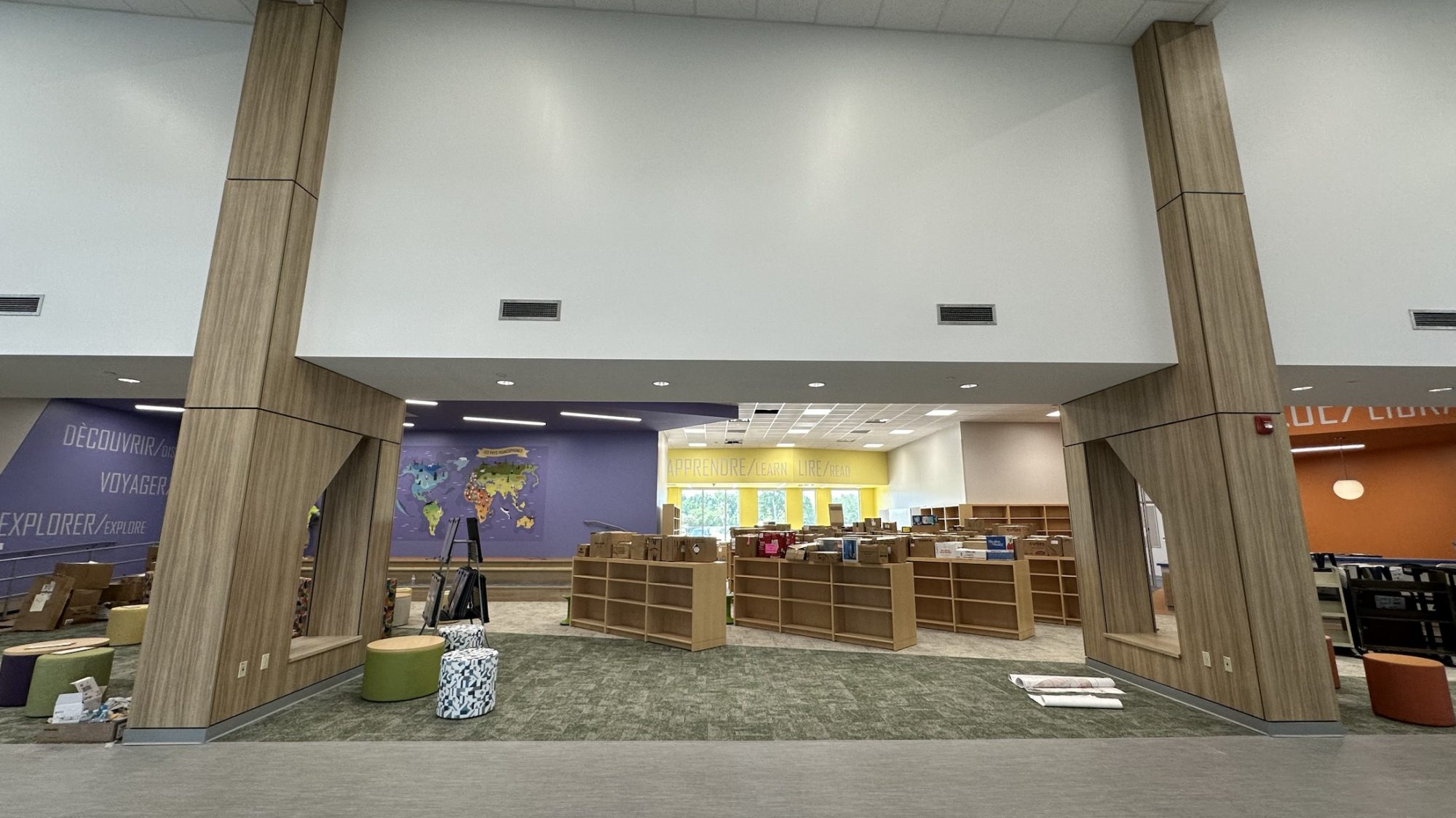 Library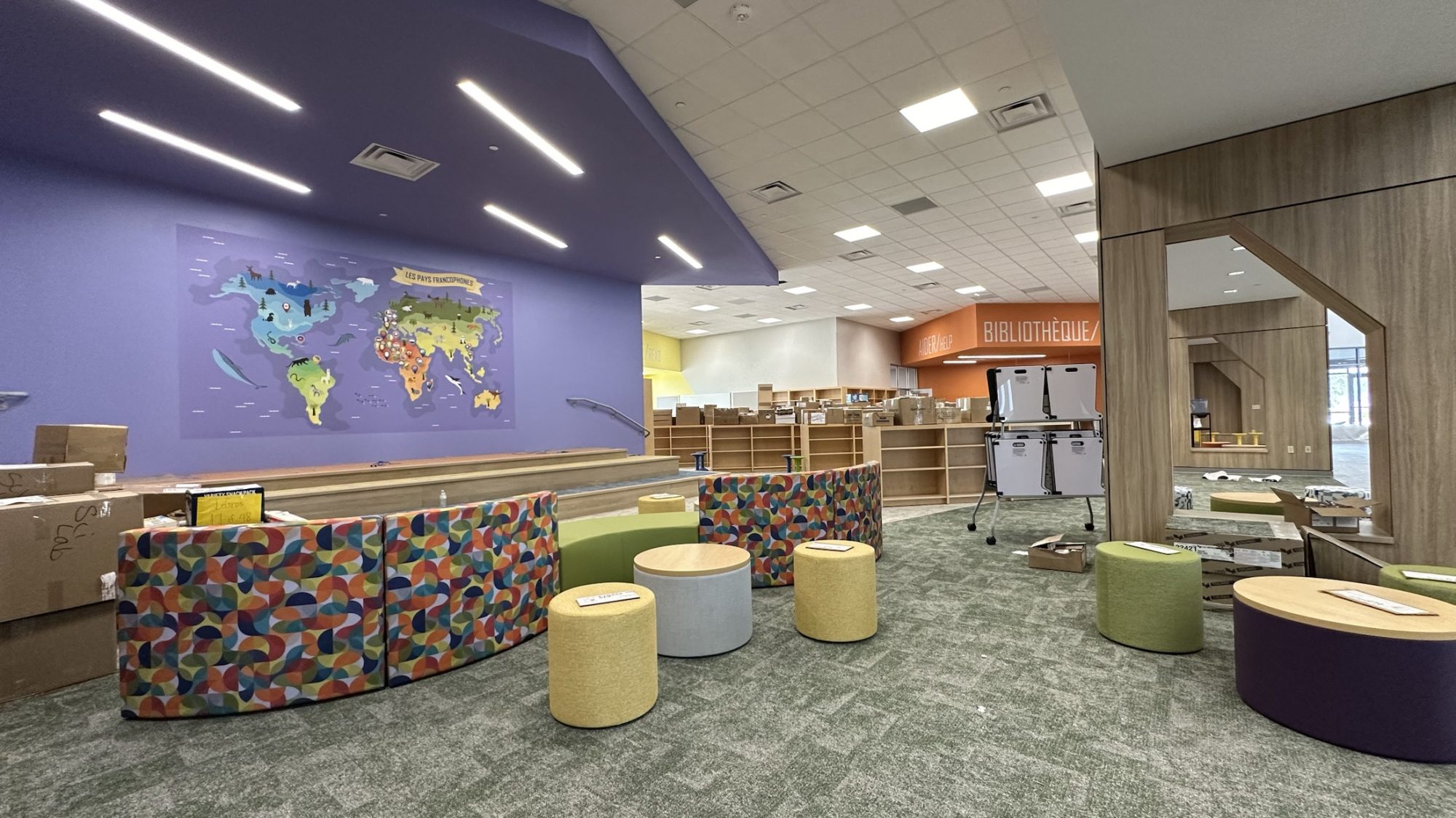 Library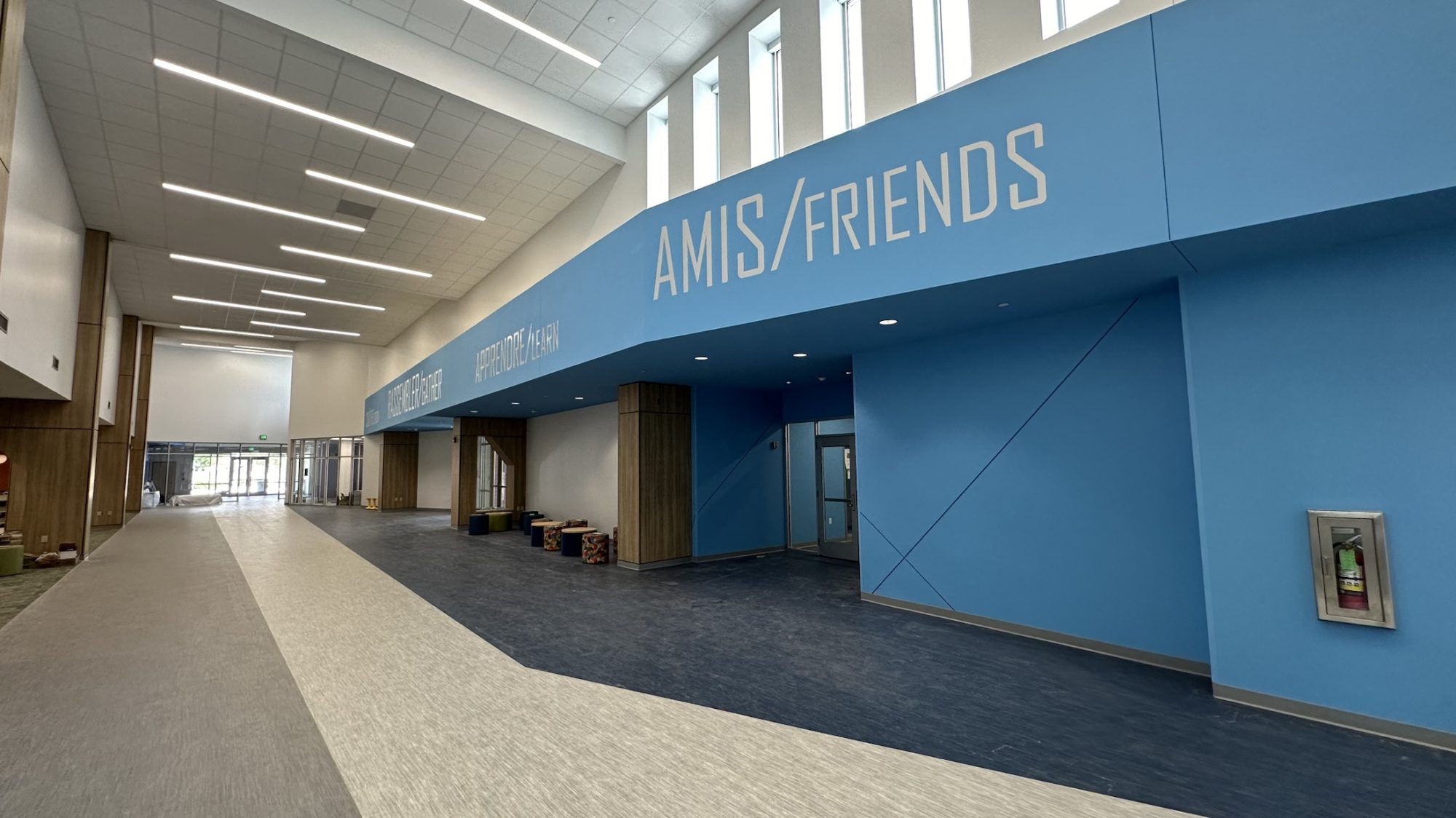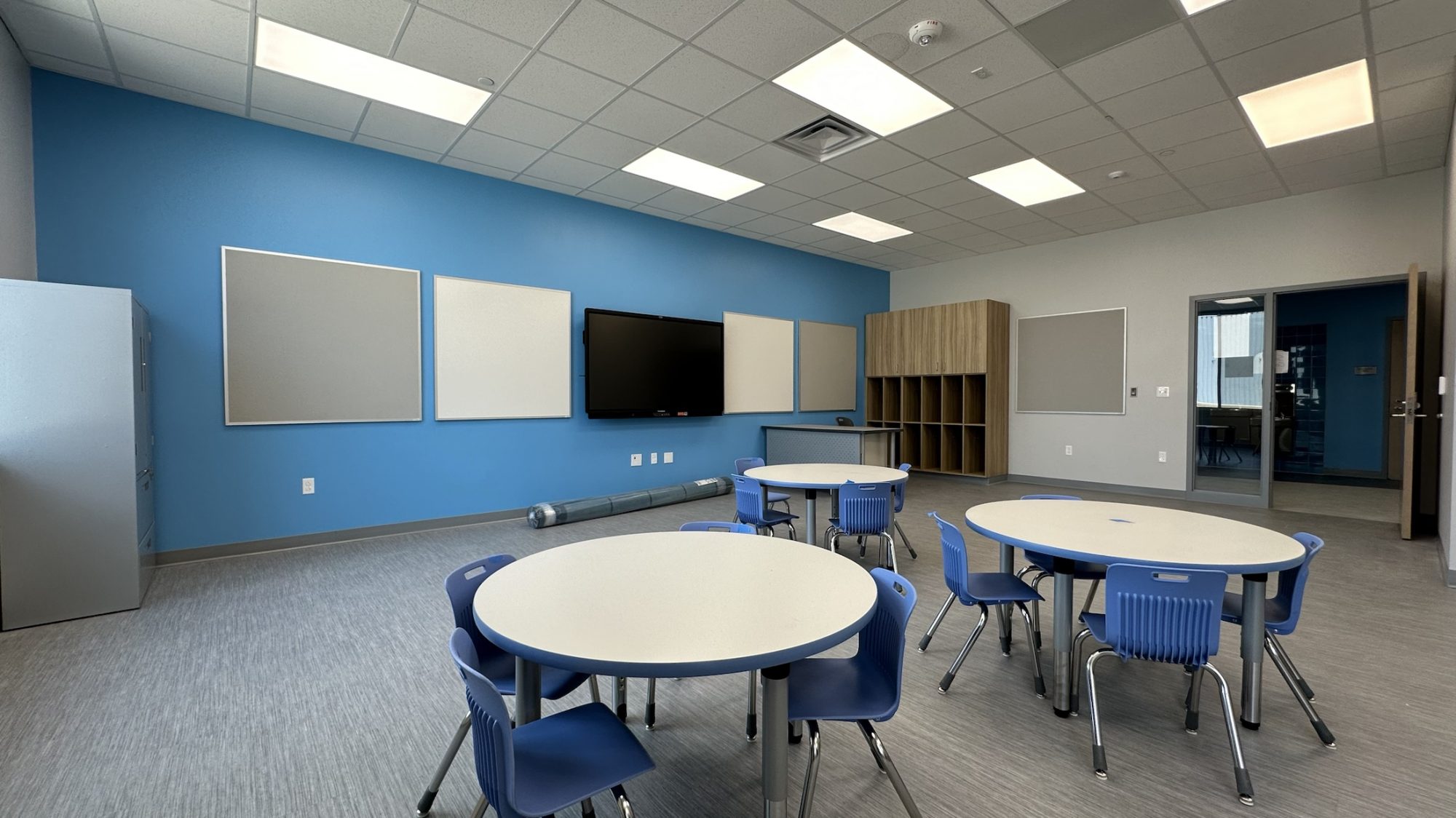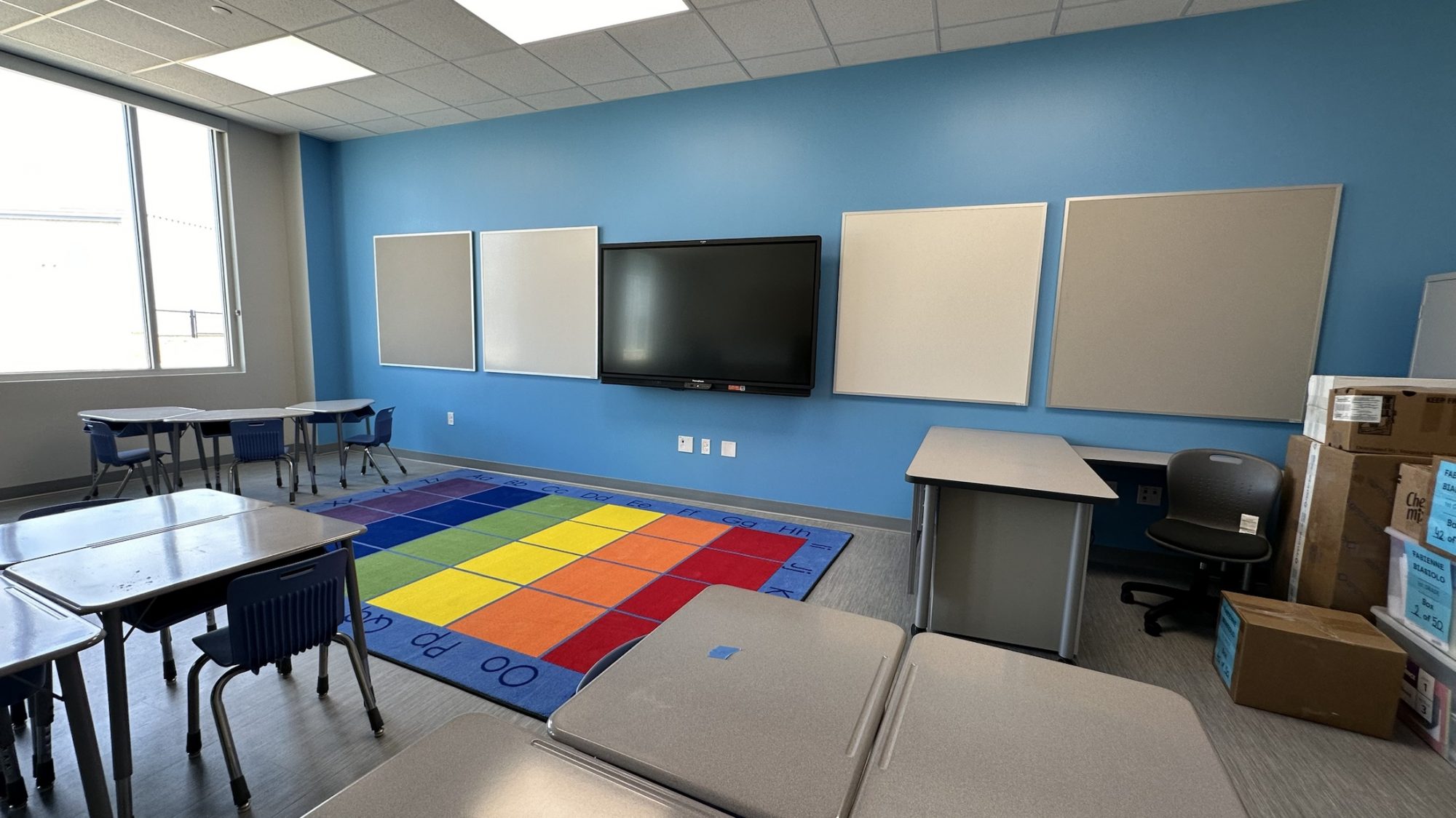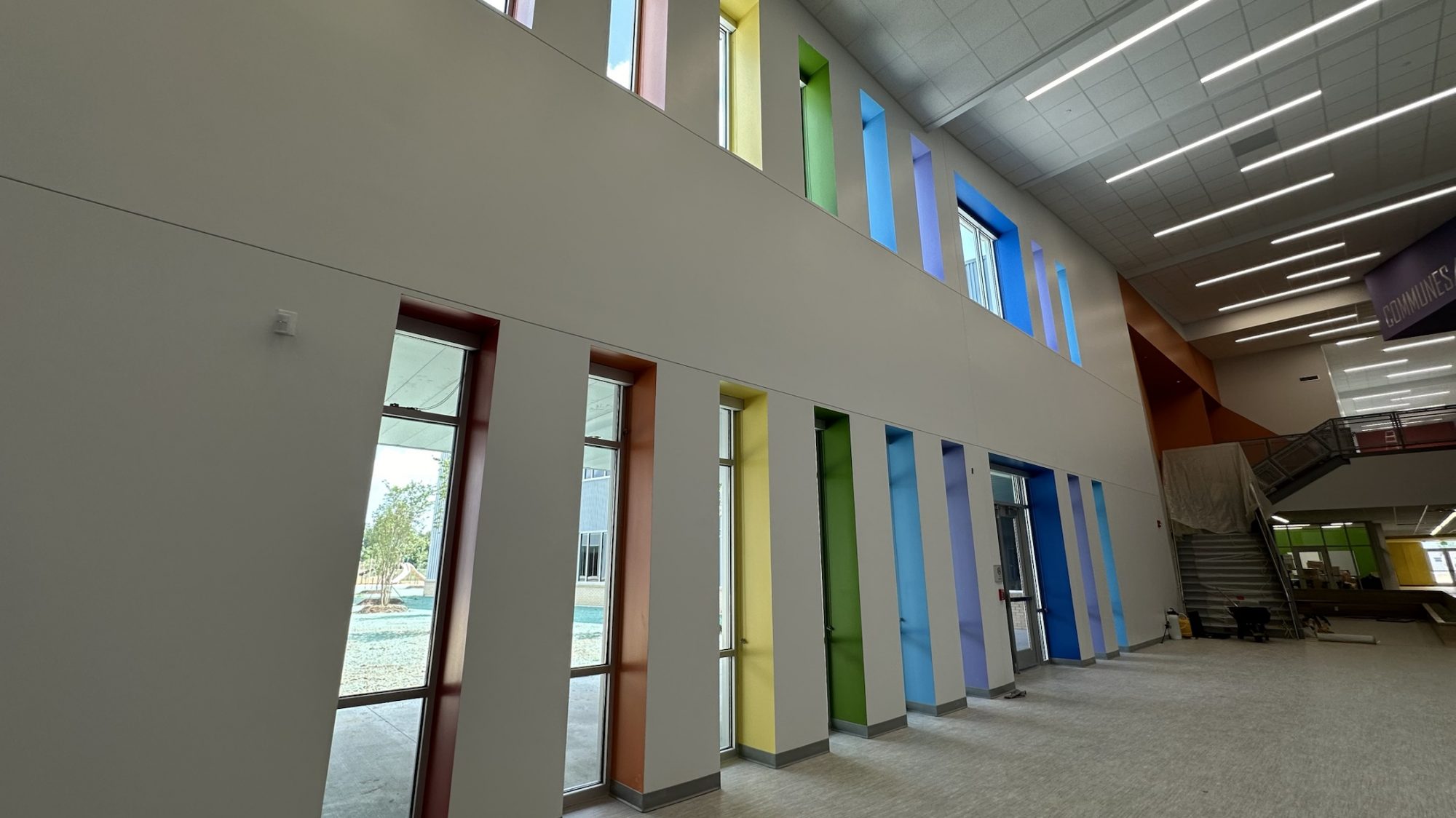 All the colors!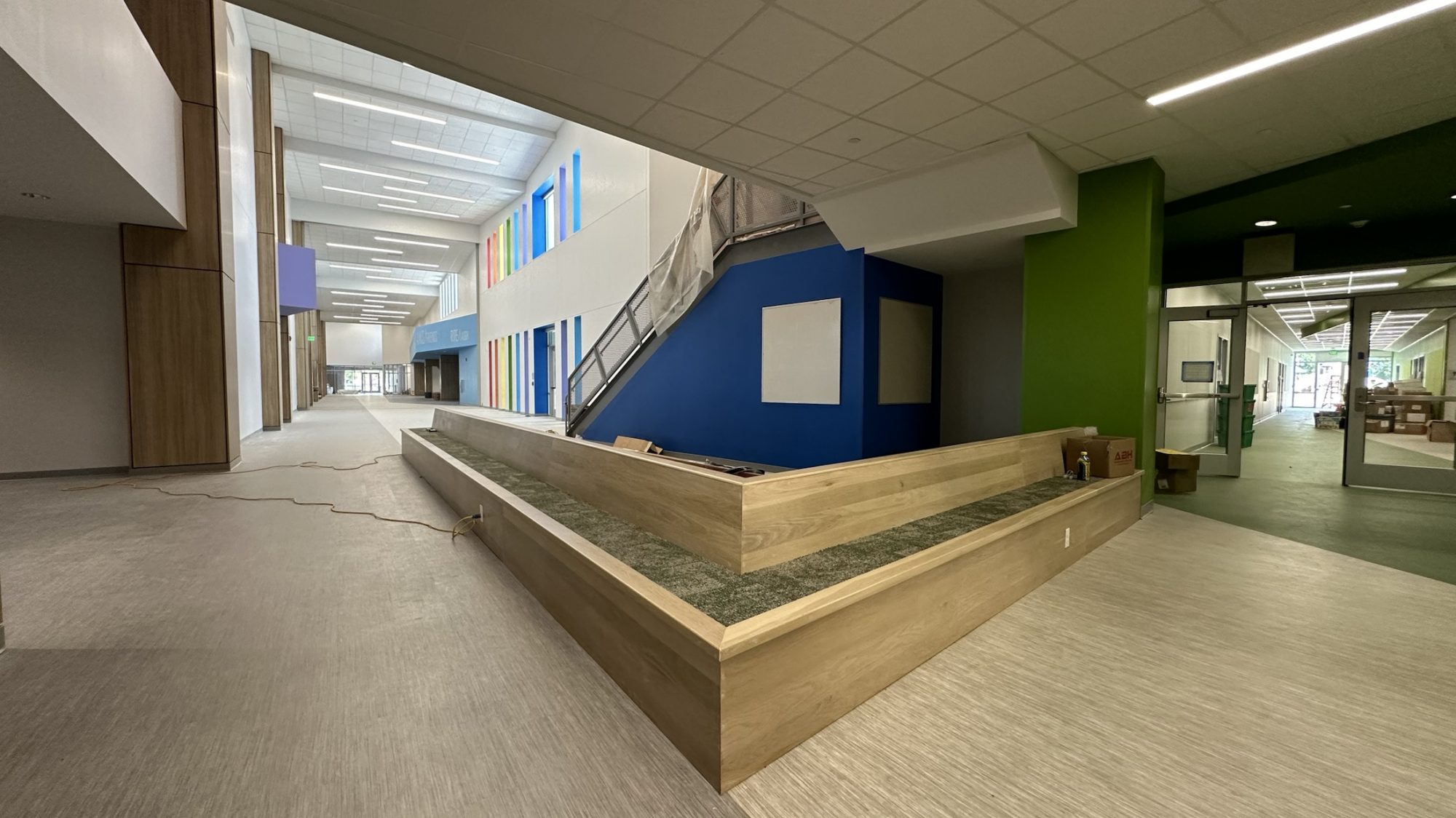 Seating area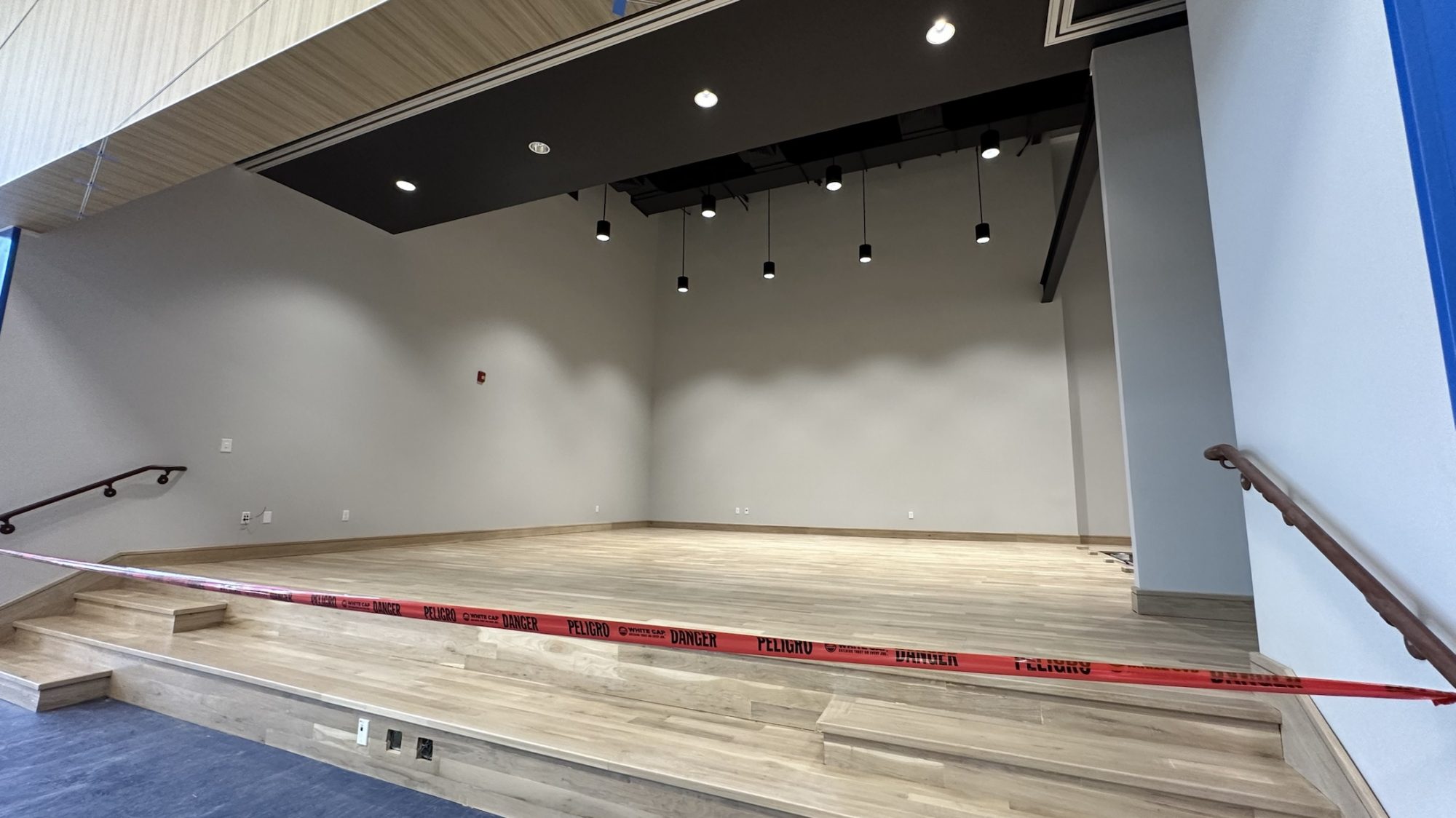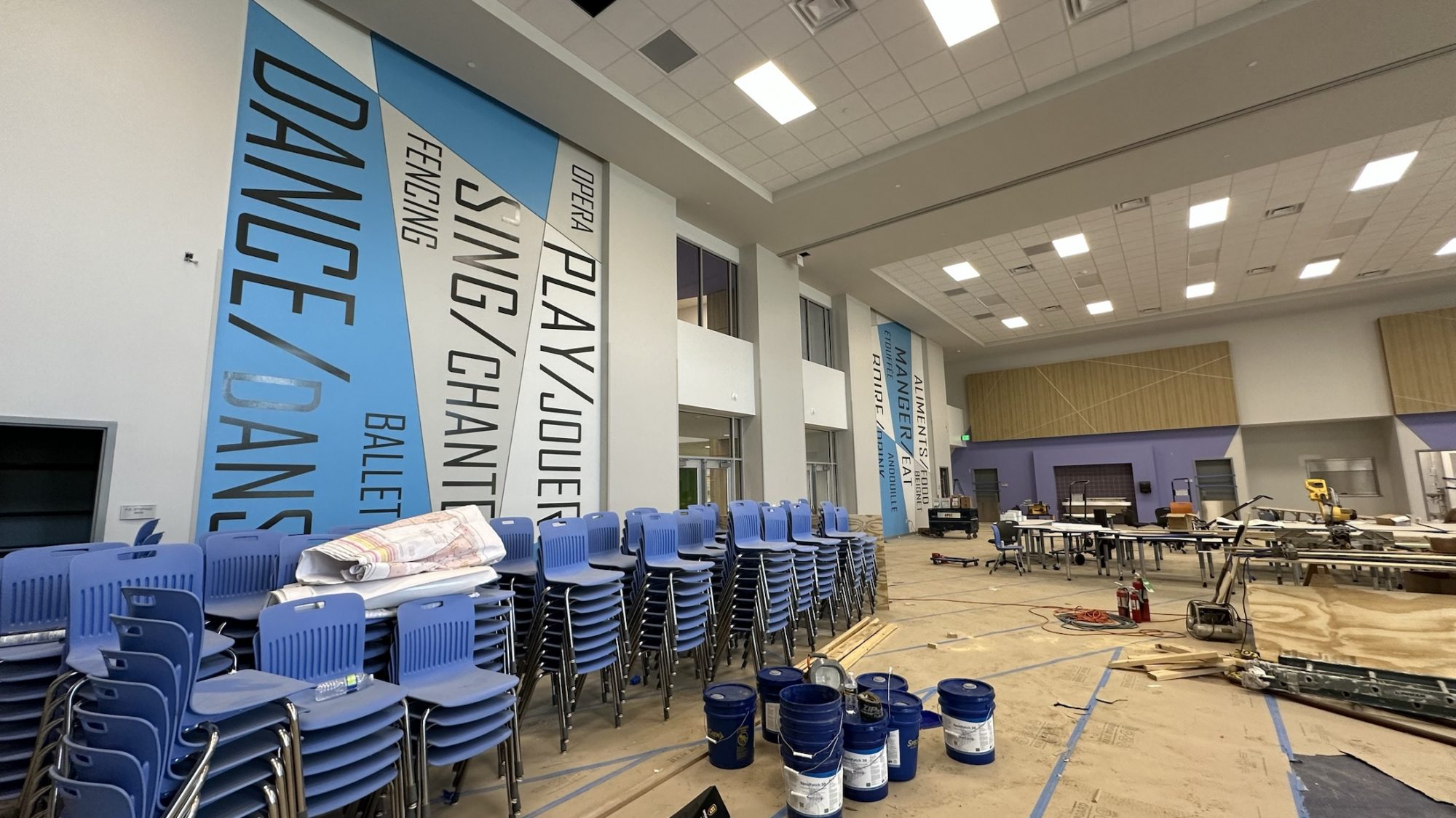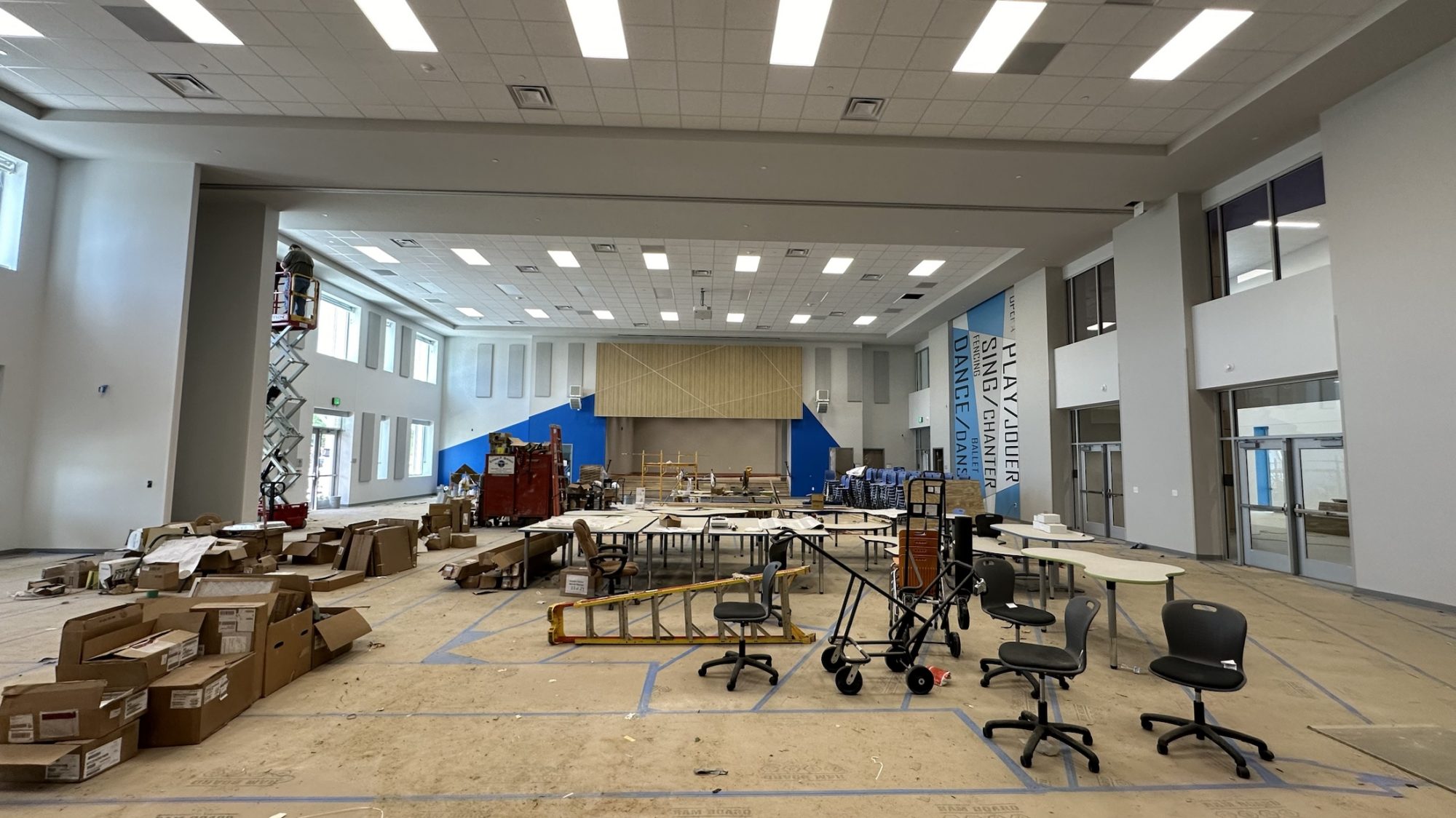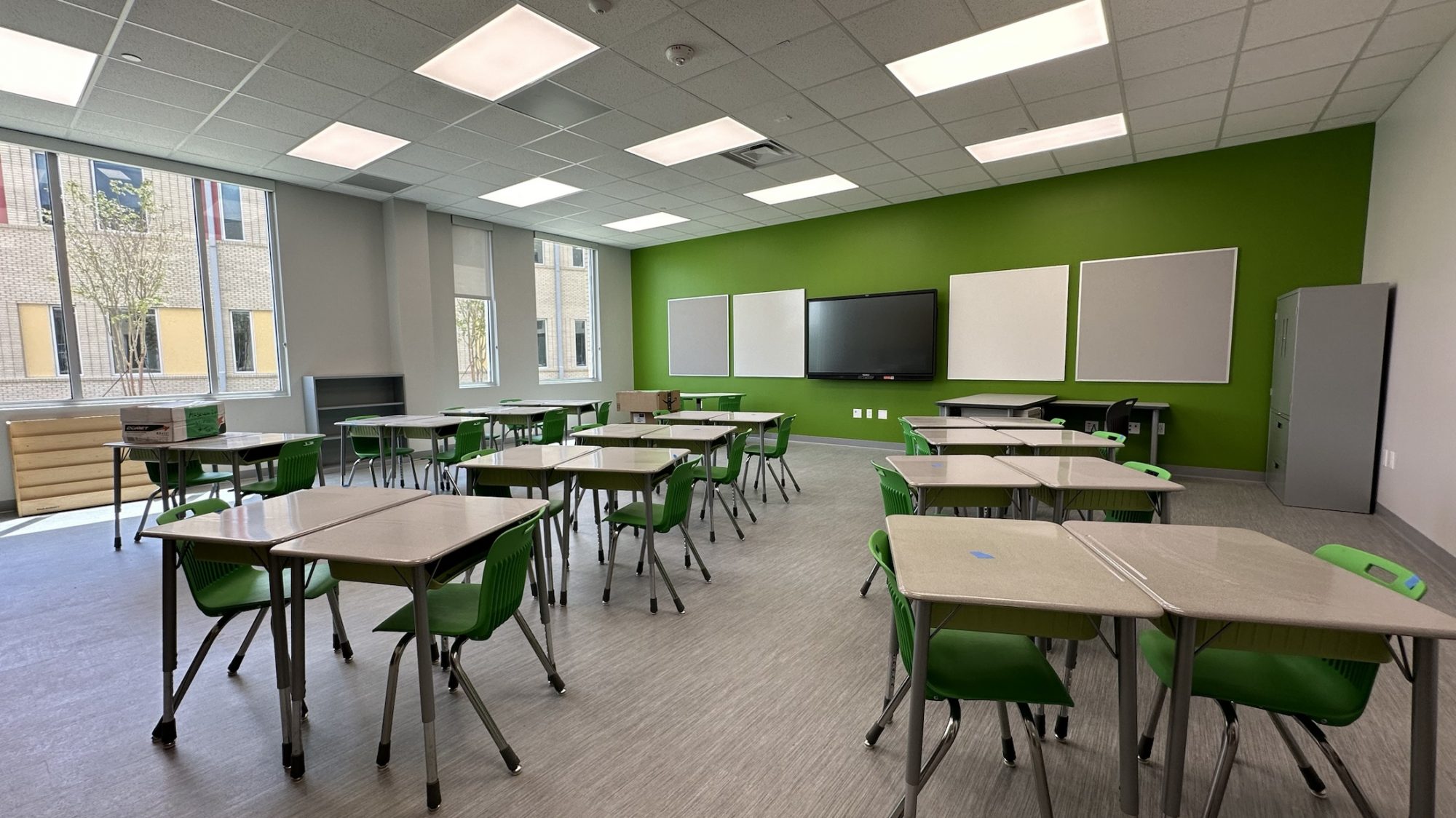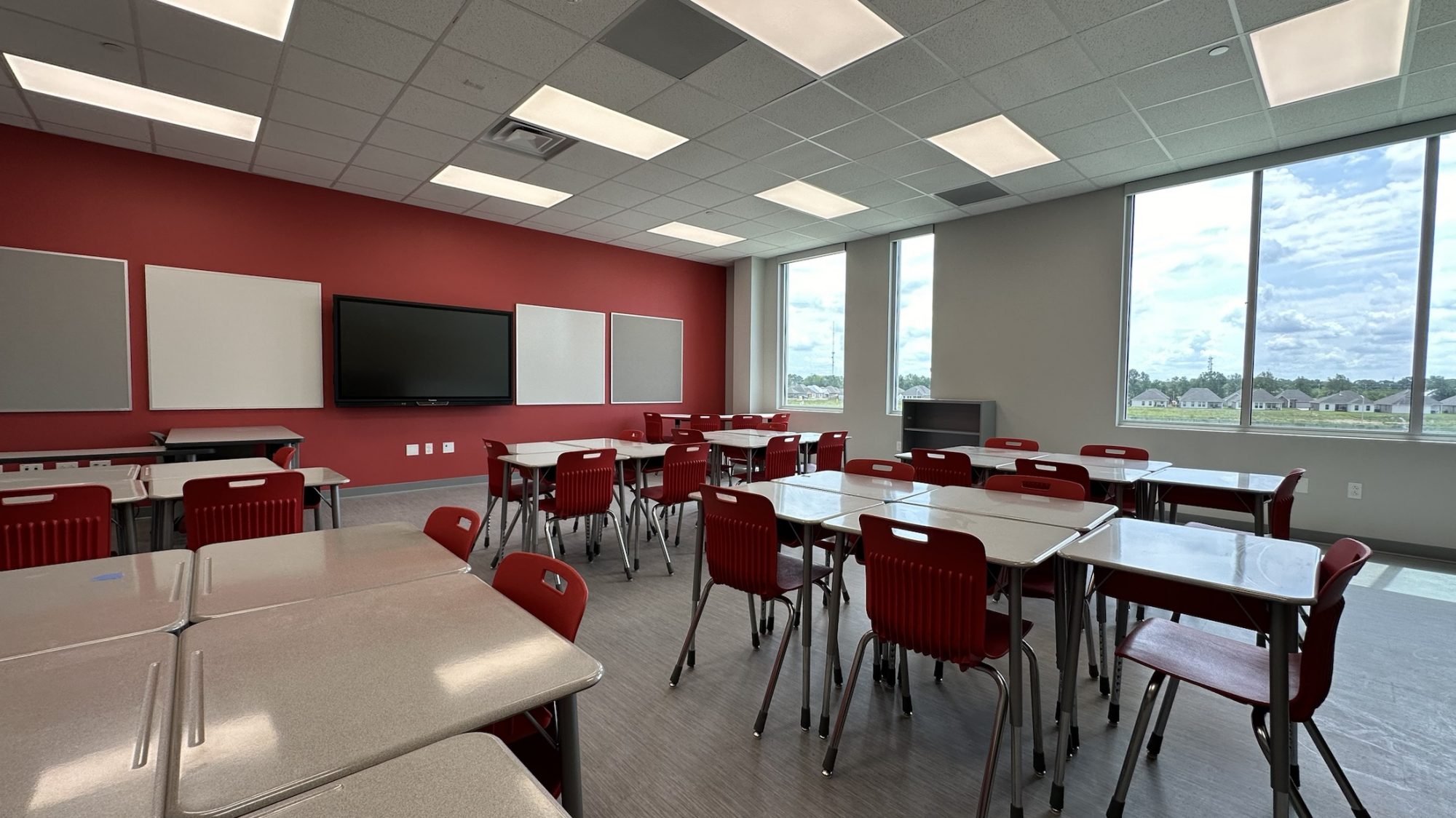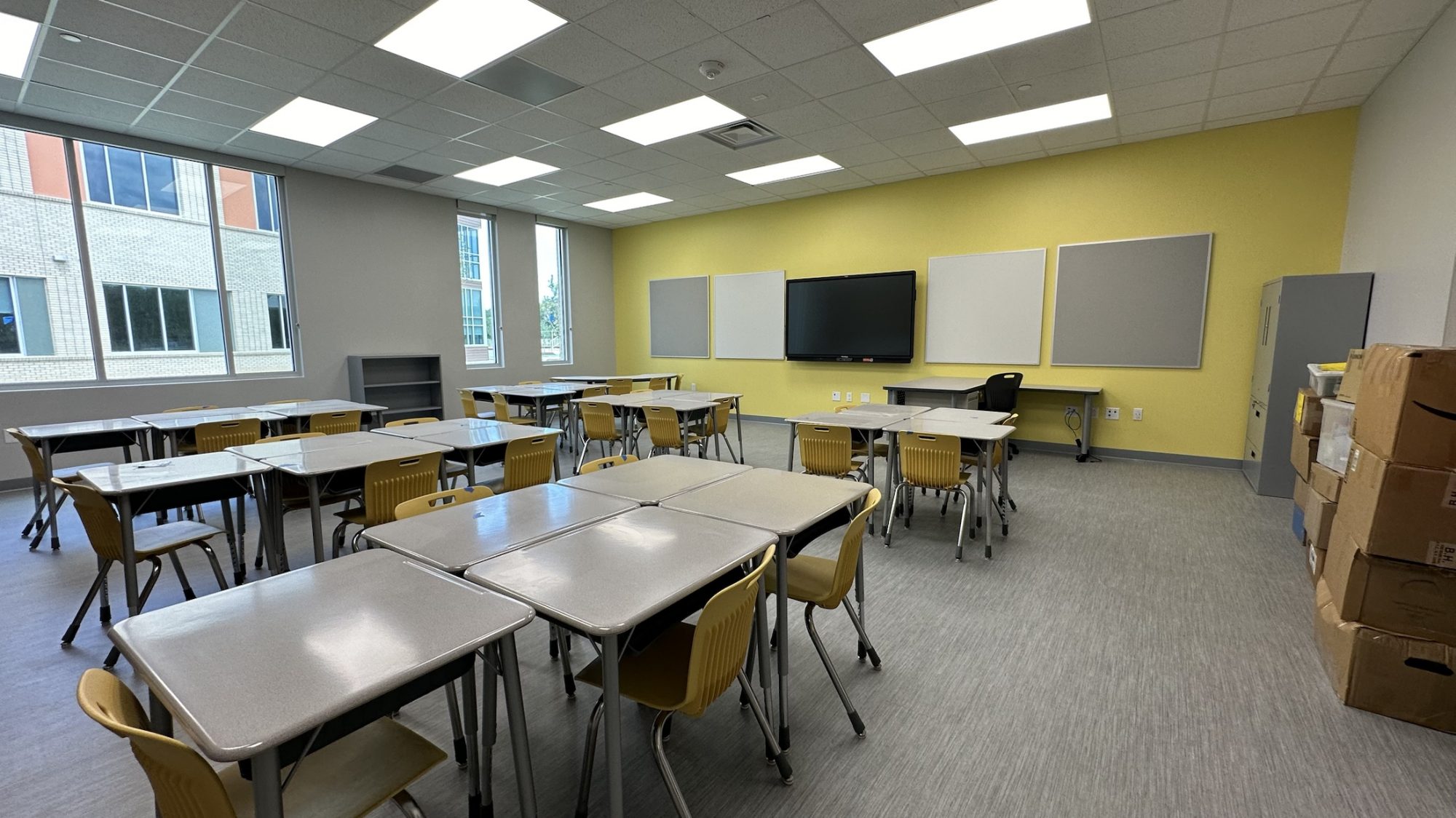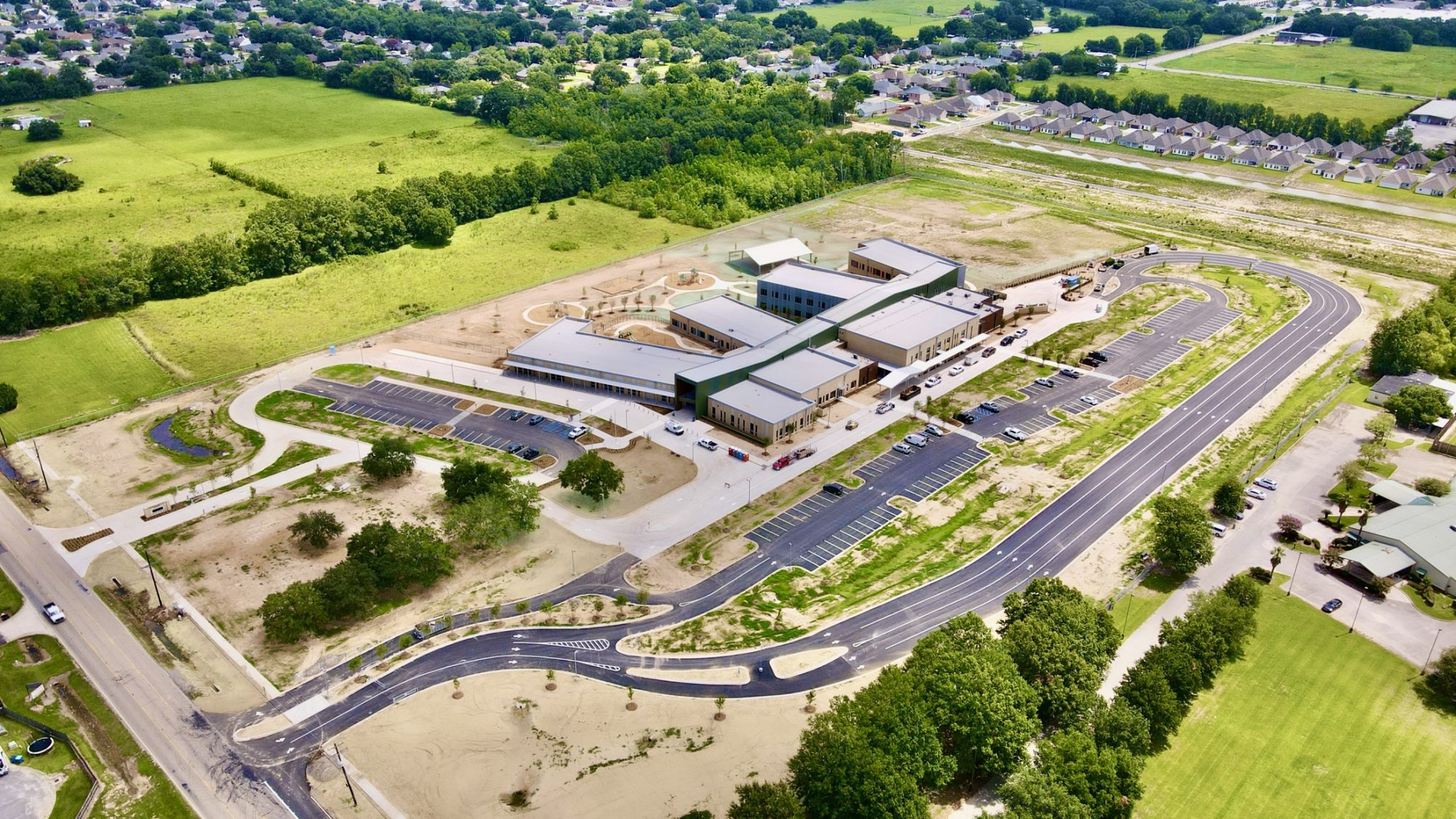 Look at that nascar track, I mean, the car rider line! It's. So. Long! And with multiple lanes.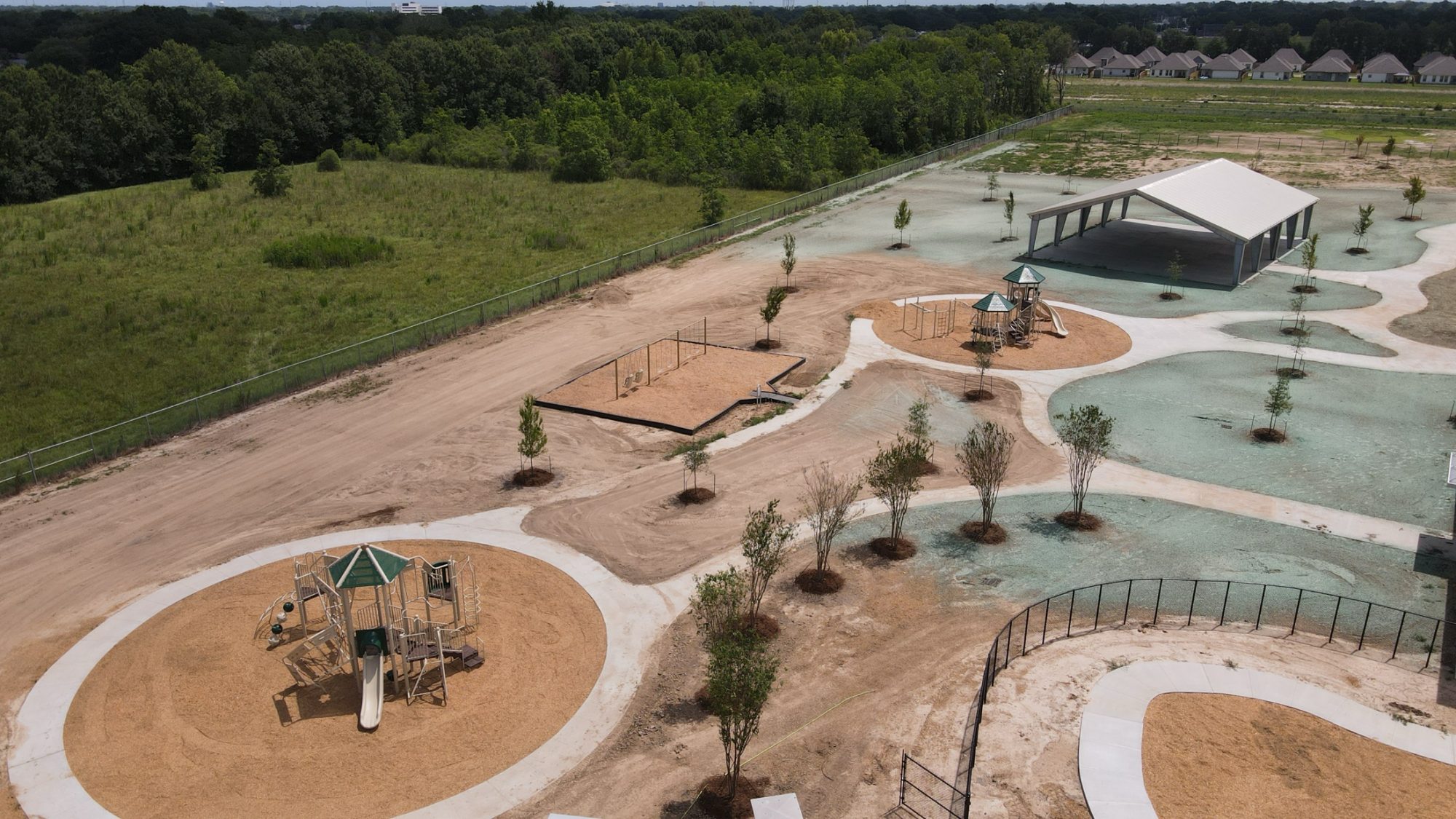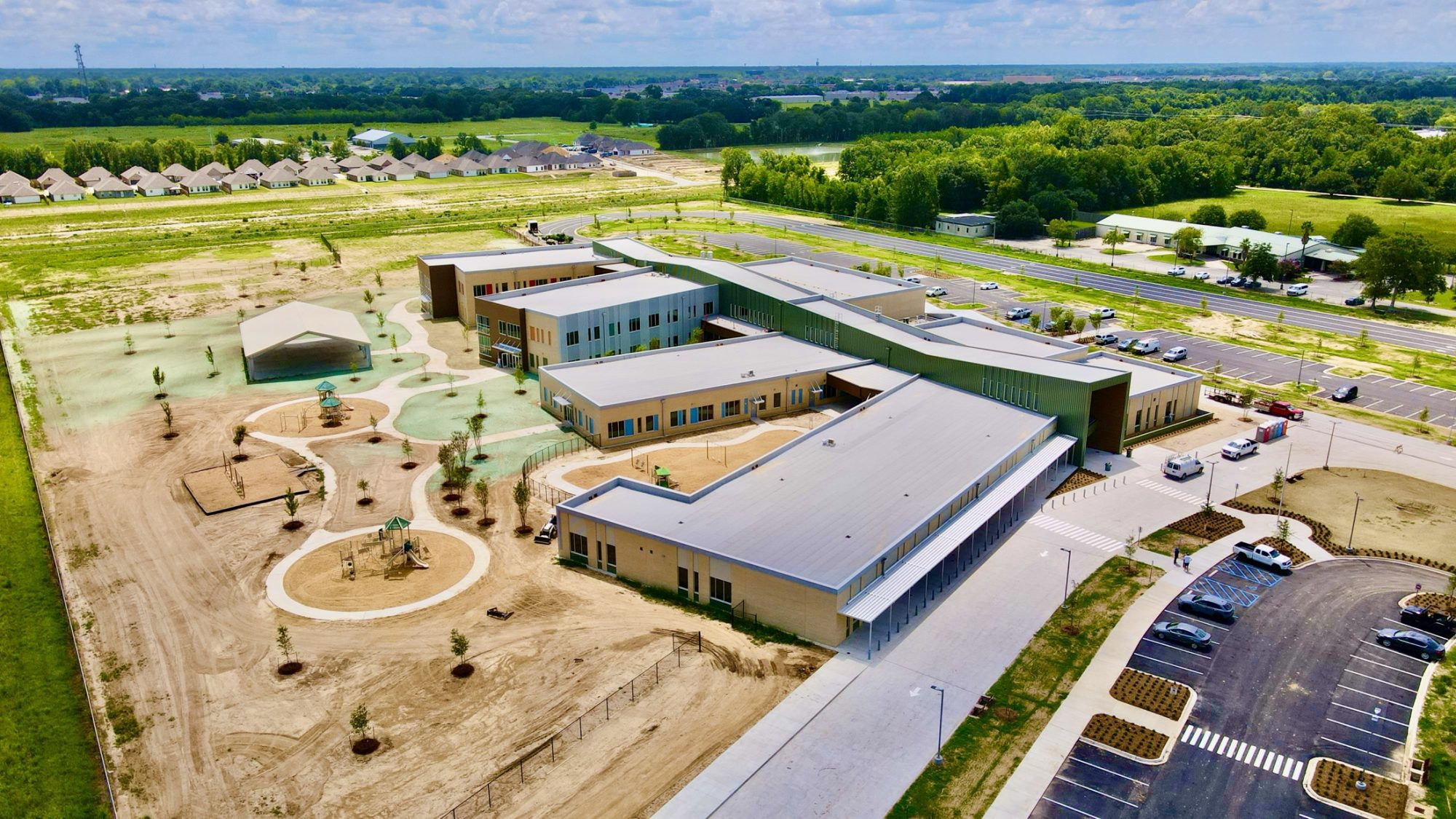 Another aerial view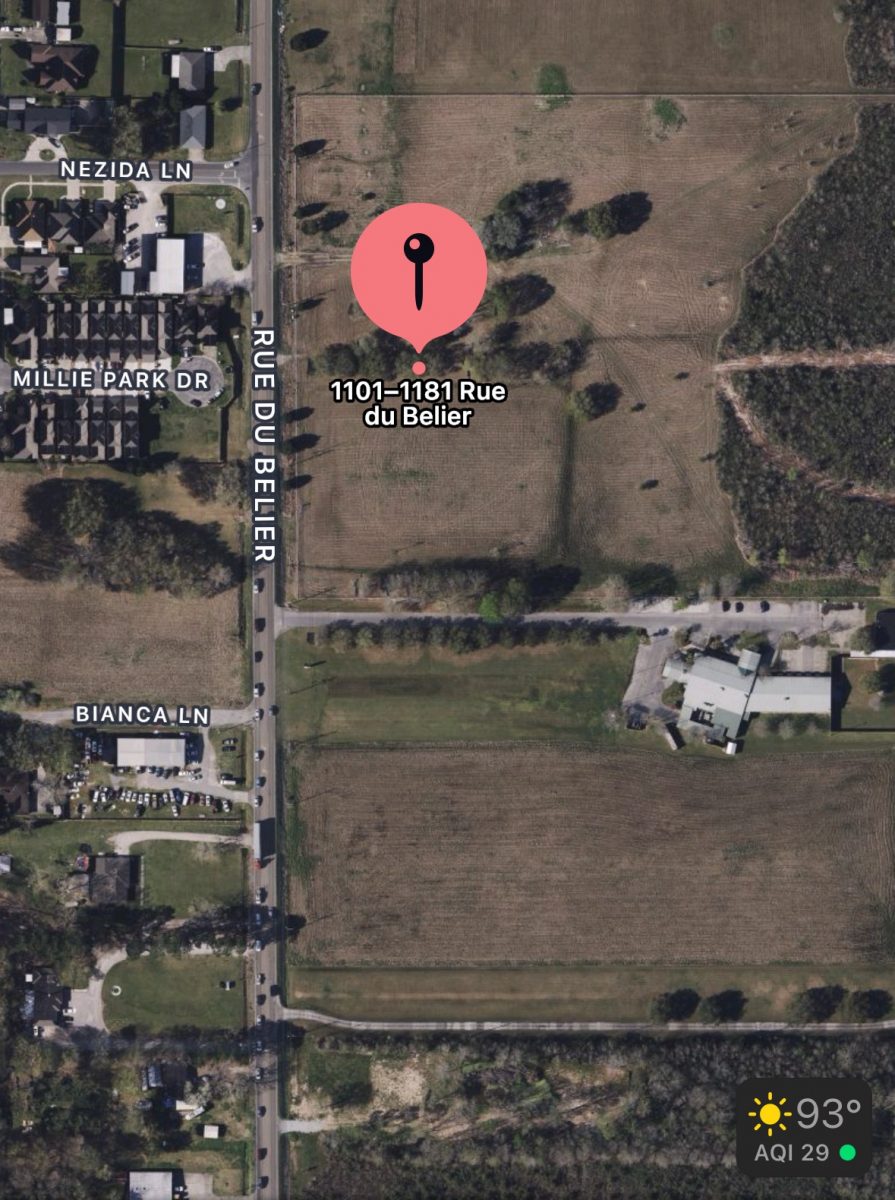 Map.