Lafayette's newest restaurant, Batch 13 will open their doors to the public this Sunday, August 19th, 2018. Batch 13 is located in the former Copeland's MKT at 2668 Johnston, next to Albertsons.
Batch 13 is an Al Copeland's company concept based around biscuits. But not all dishes involve biscuits. To learn more about the new brunchy concept, see our announcement post (here).
Today, we had the chance to take a little peek inside, and we even sampled some of their popular dishes. And yes, we took photos!
Batch 13 is a fast-casual concept, so you'll order from the counter where you'll be asked to select a table number. But not so fast, it's not a number, it's a "Batch" trophy. Some of these trophies have names like Crazy Batch, Dirty Batch, Loud Batch, Cheery Batch, and my favorite which I selected, Thirsty Batch…because I am thirsty. That's fun, right? The rest is pretty much what you'd expect. Your delicious food arrives, and then stuff your face. #NoRegrets
On Sunday, opening day, all guest will receive a free bonut. A Bonut is a biscuit donut or more familiarly known as a beignet. They're also on Waitr. 🙂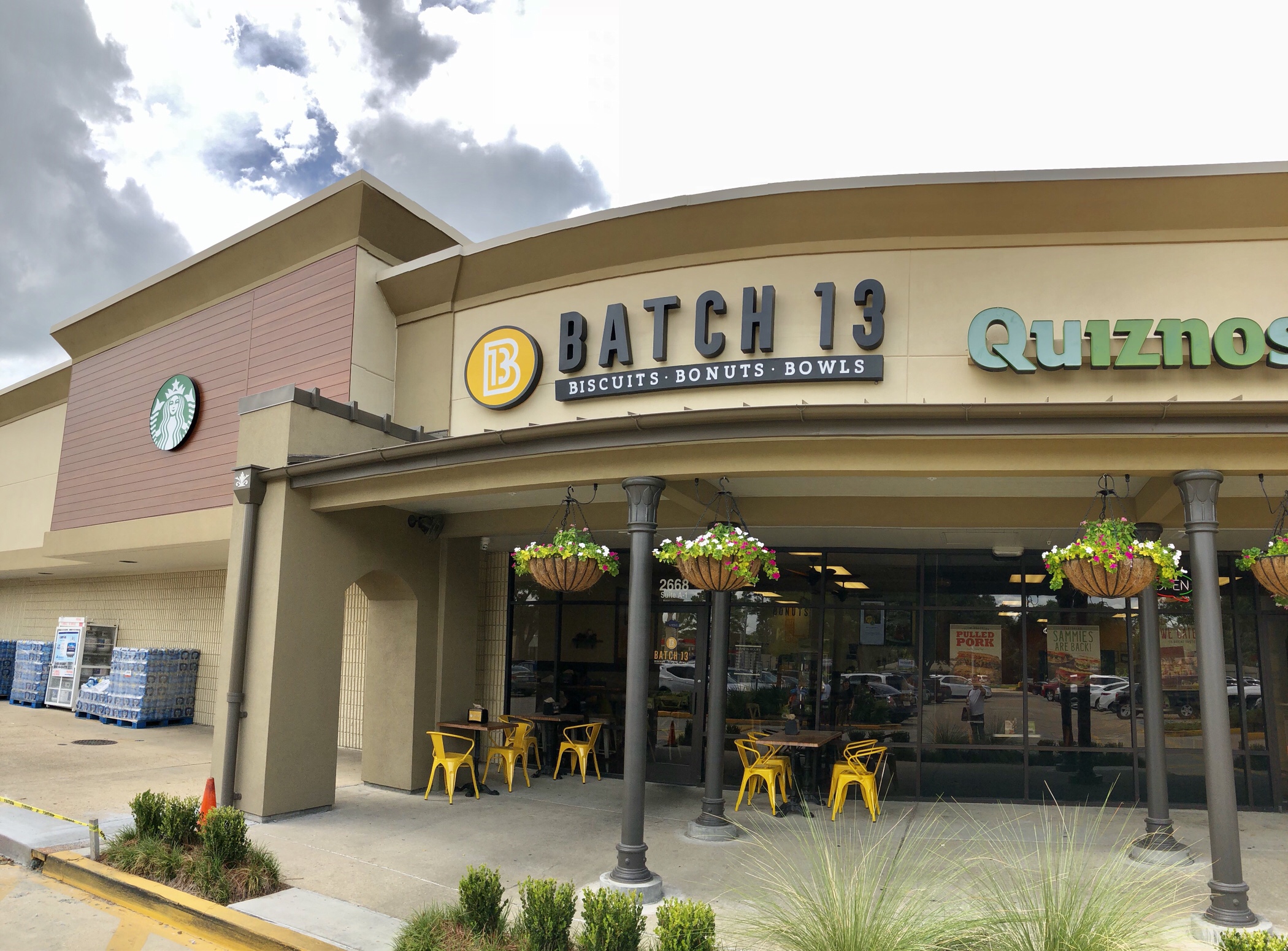 Happy Batches.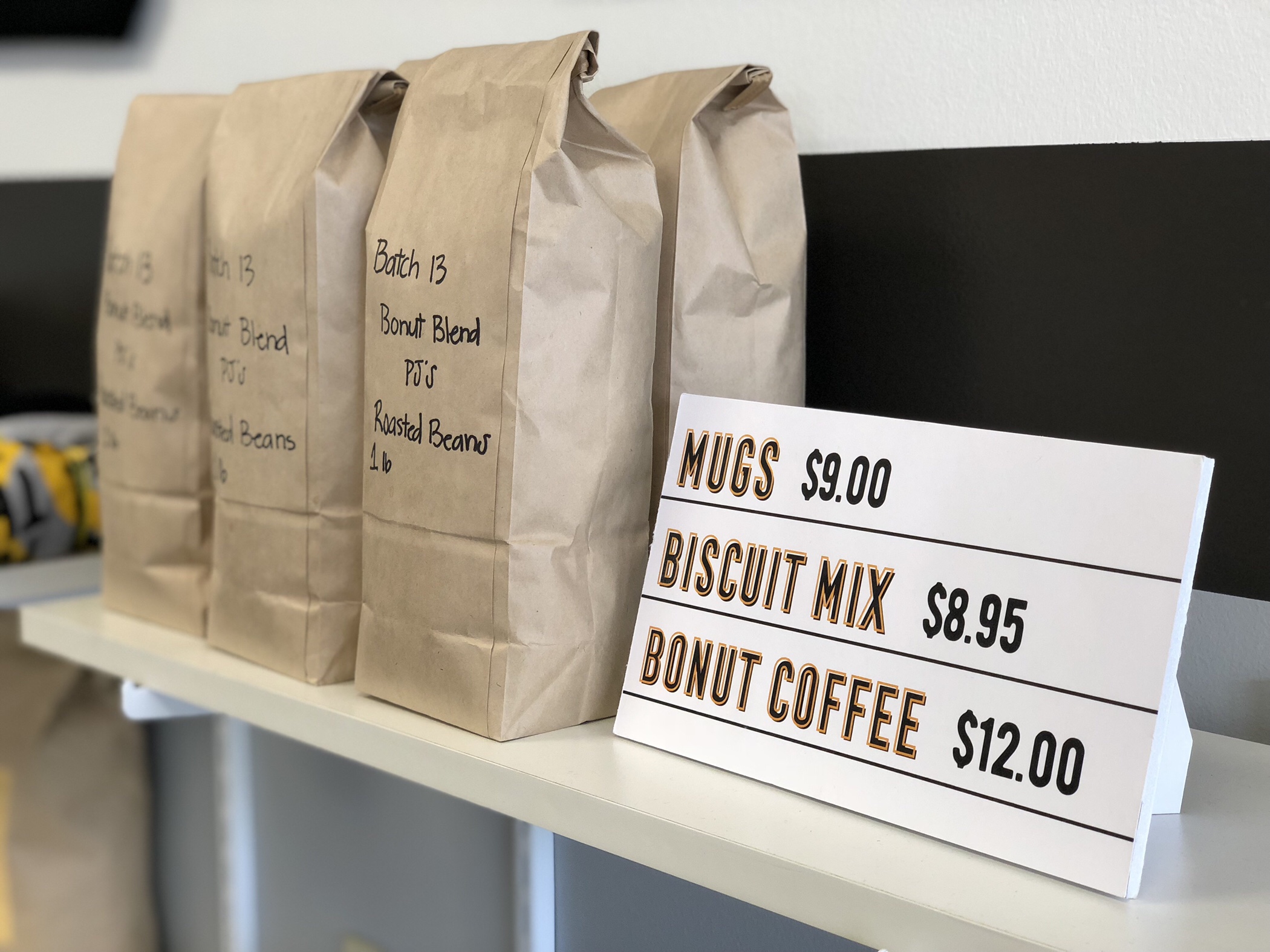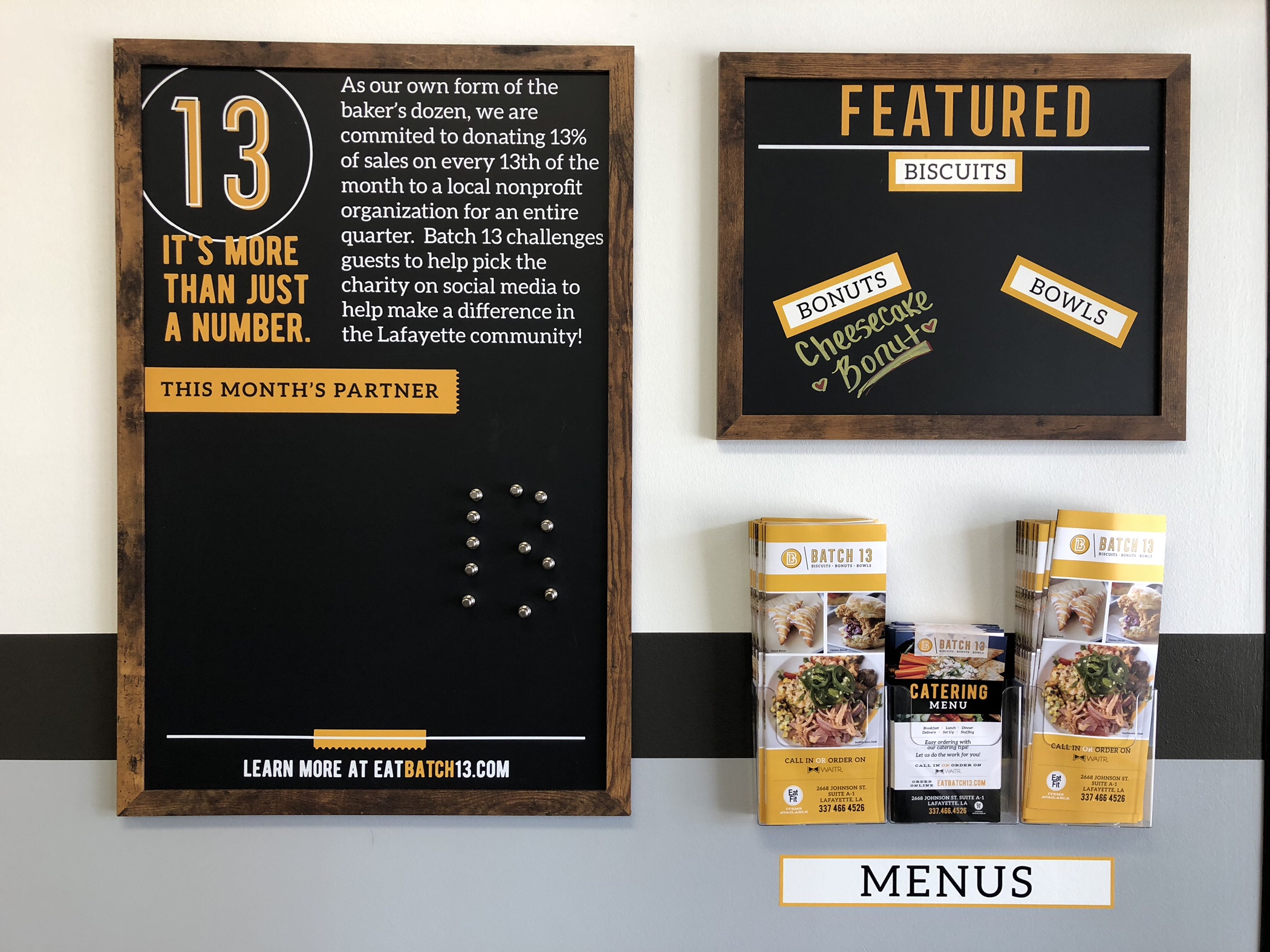 Every 13th of the month, Batch 13 will give 13% of sales to a local charity. This board will highlight the selected charity for that month.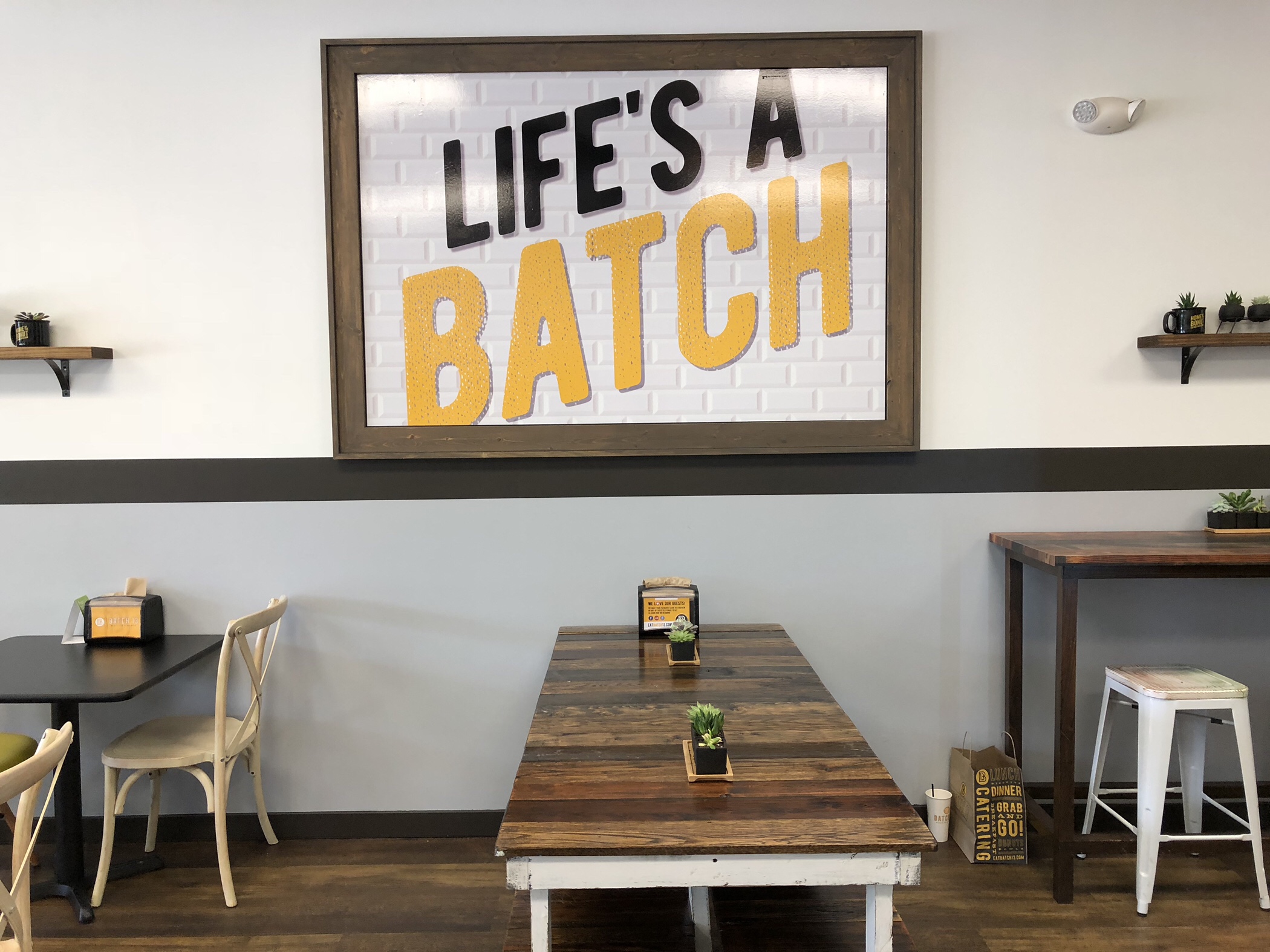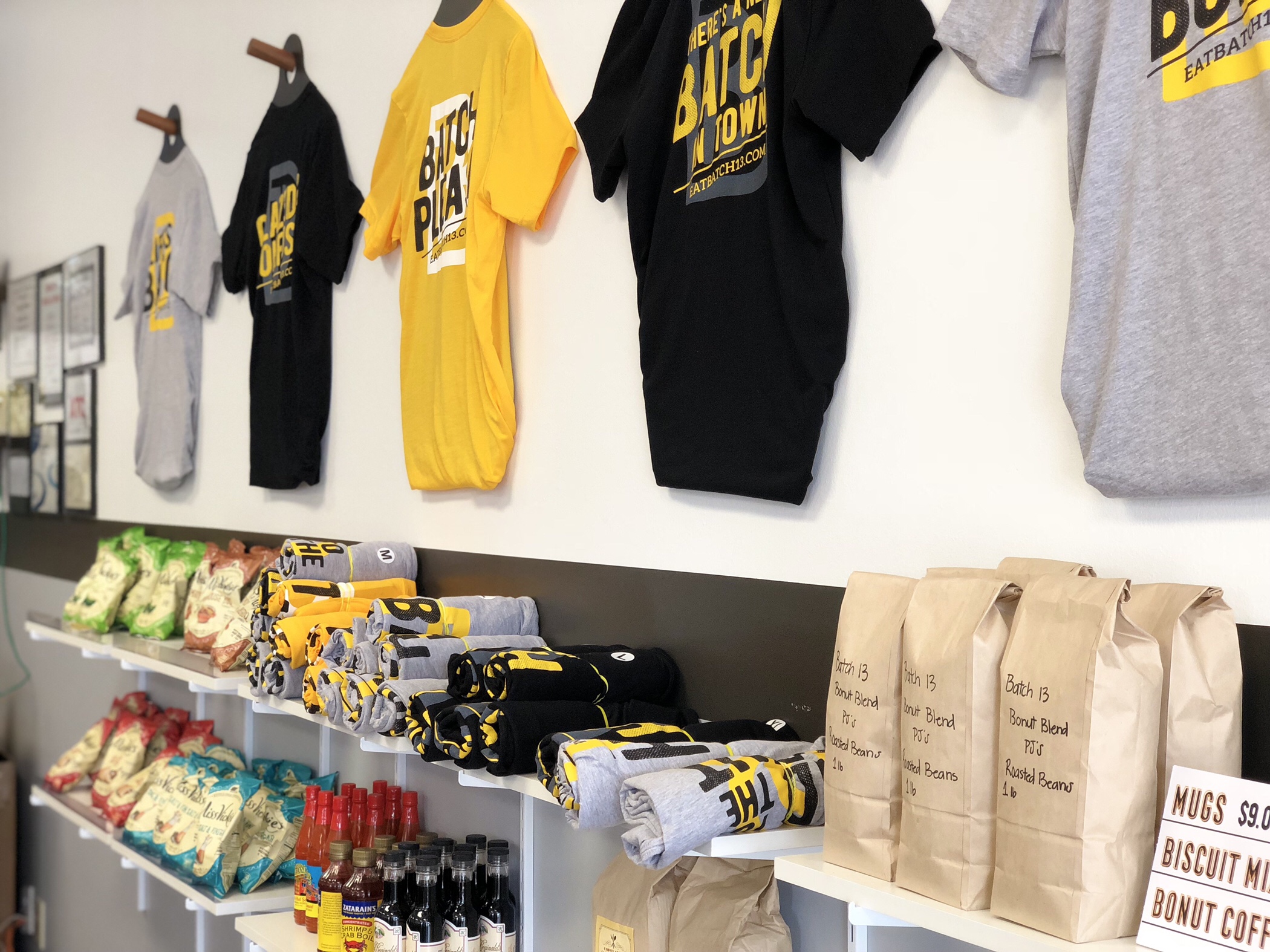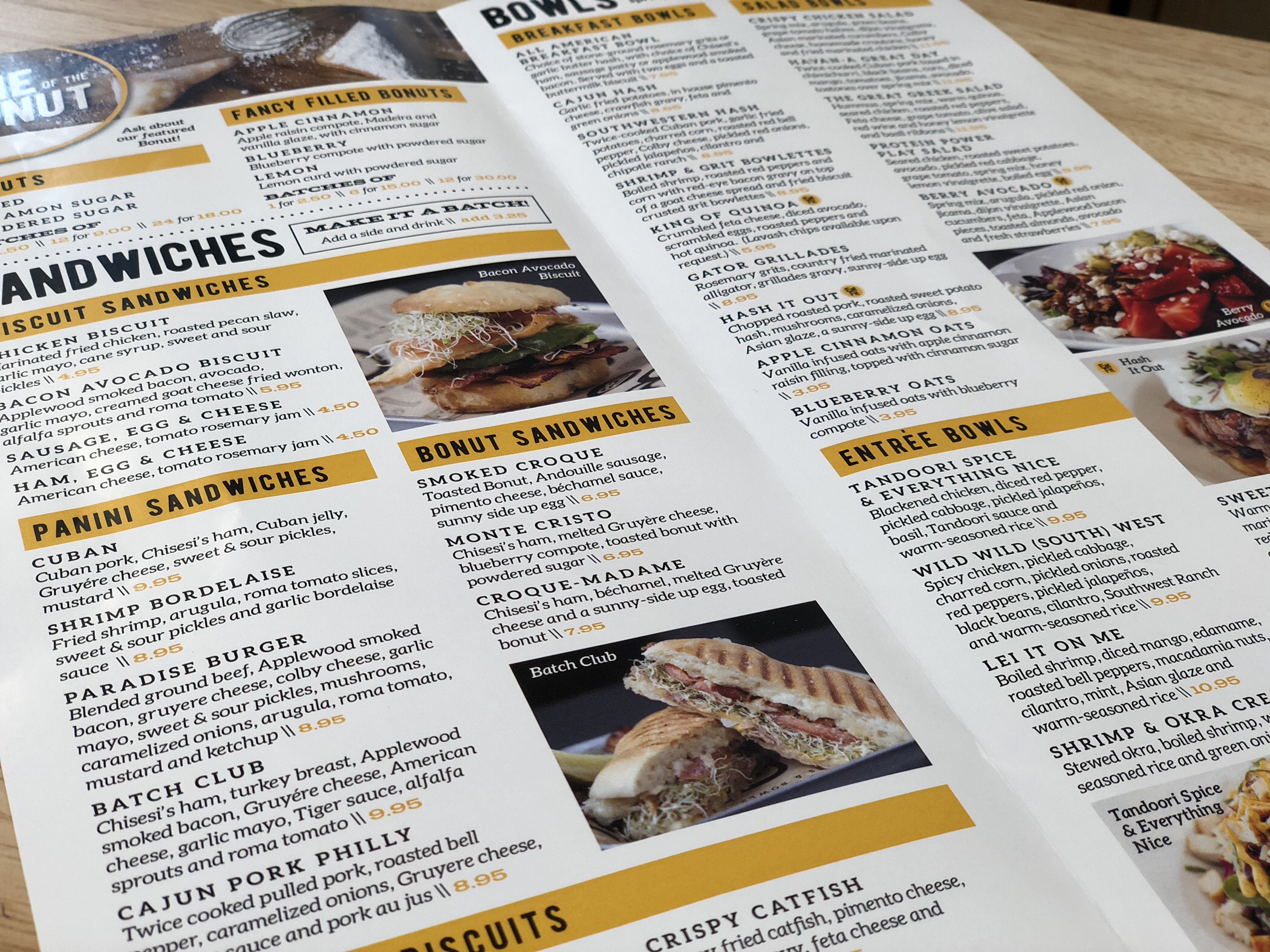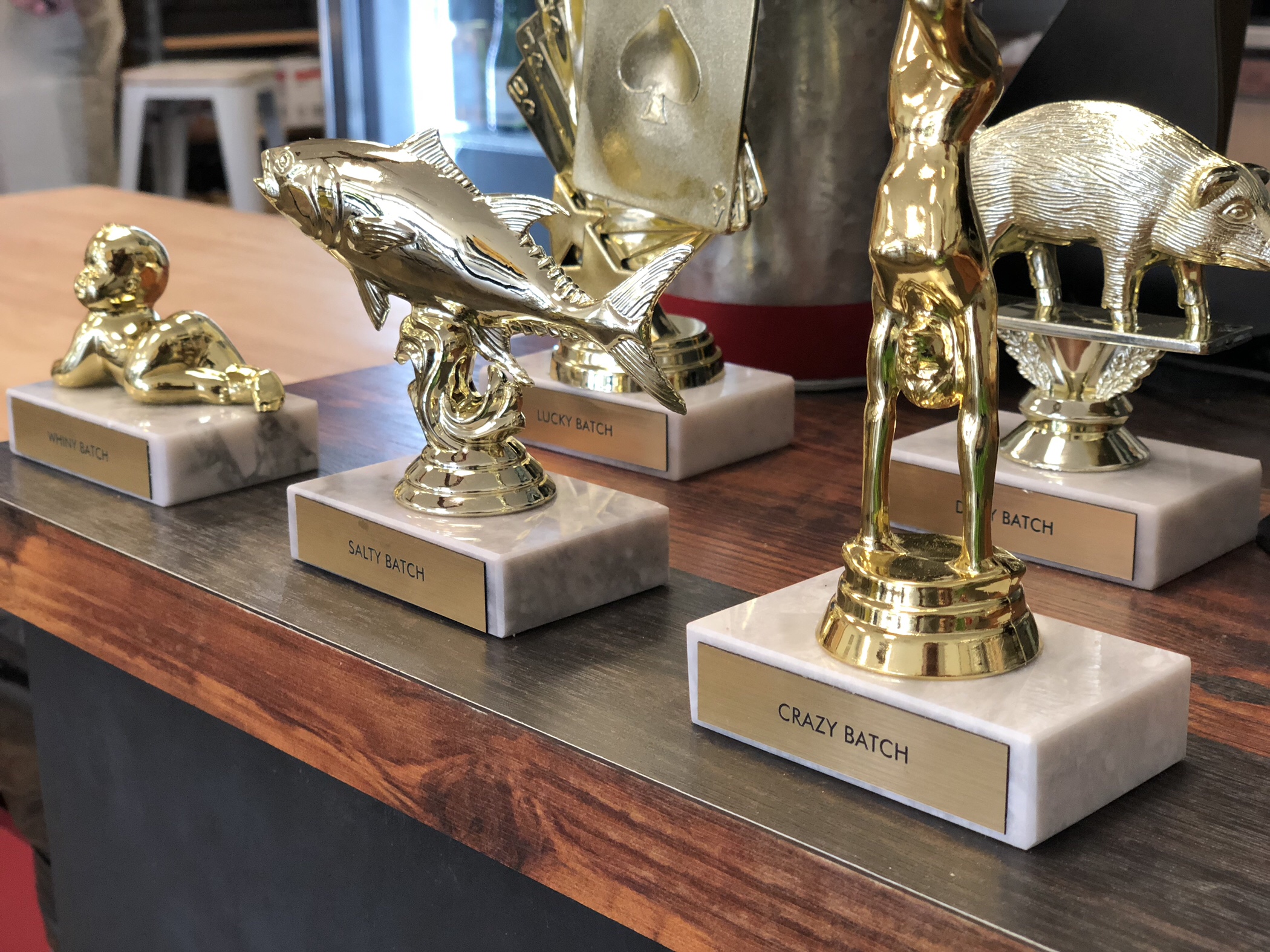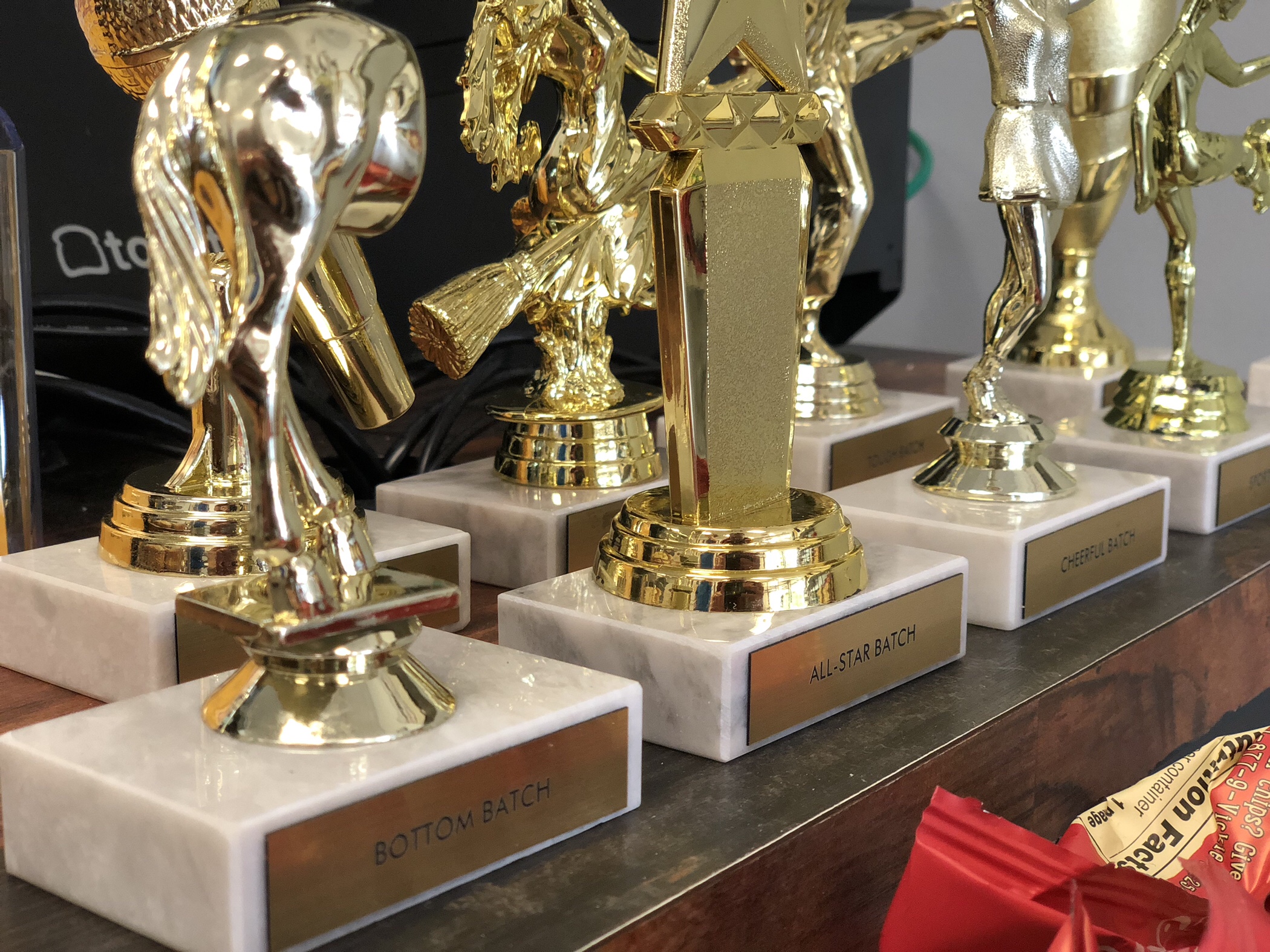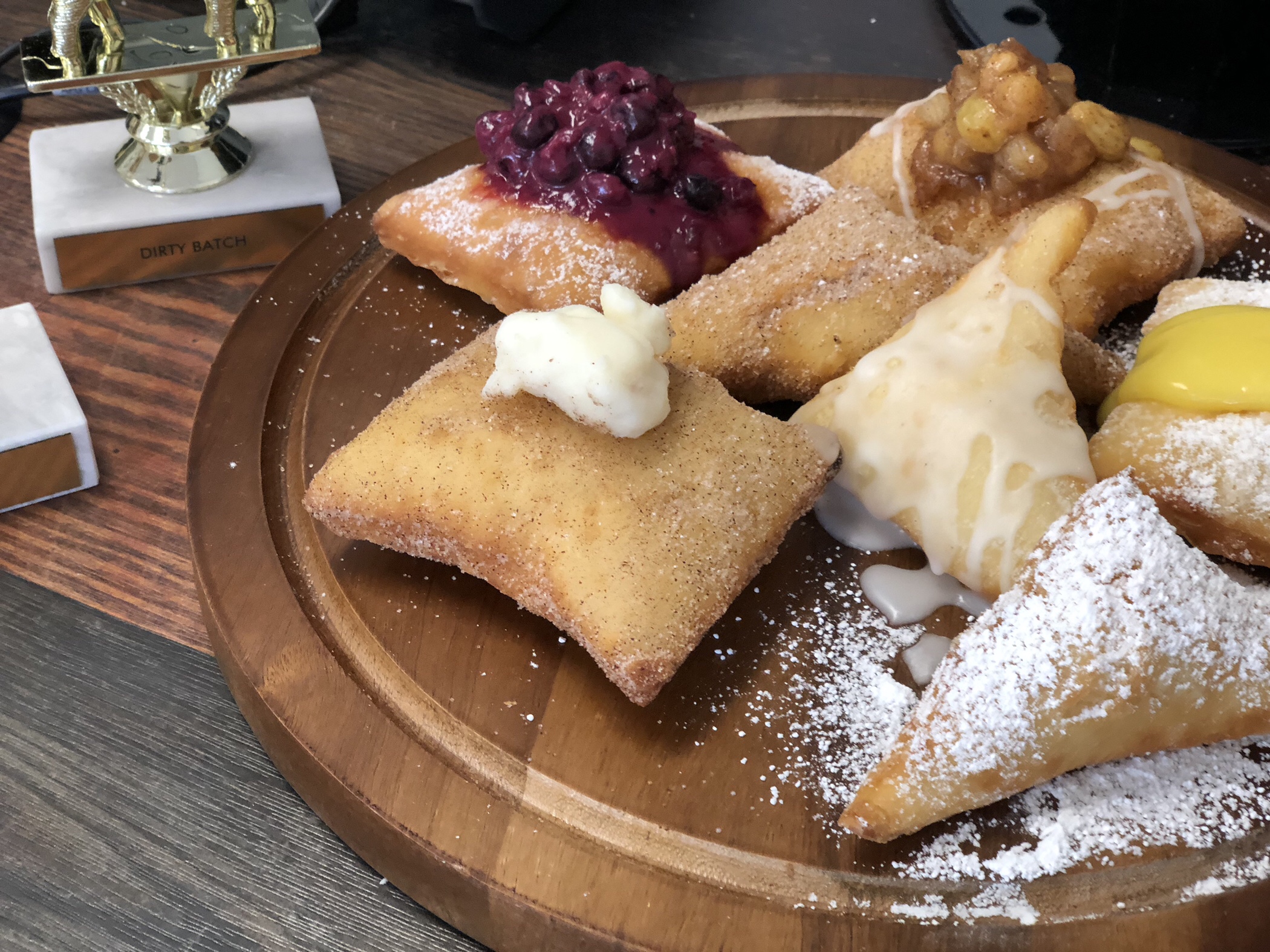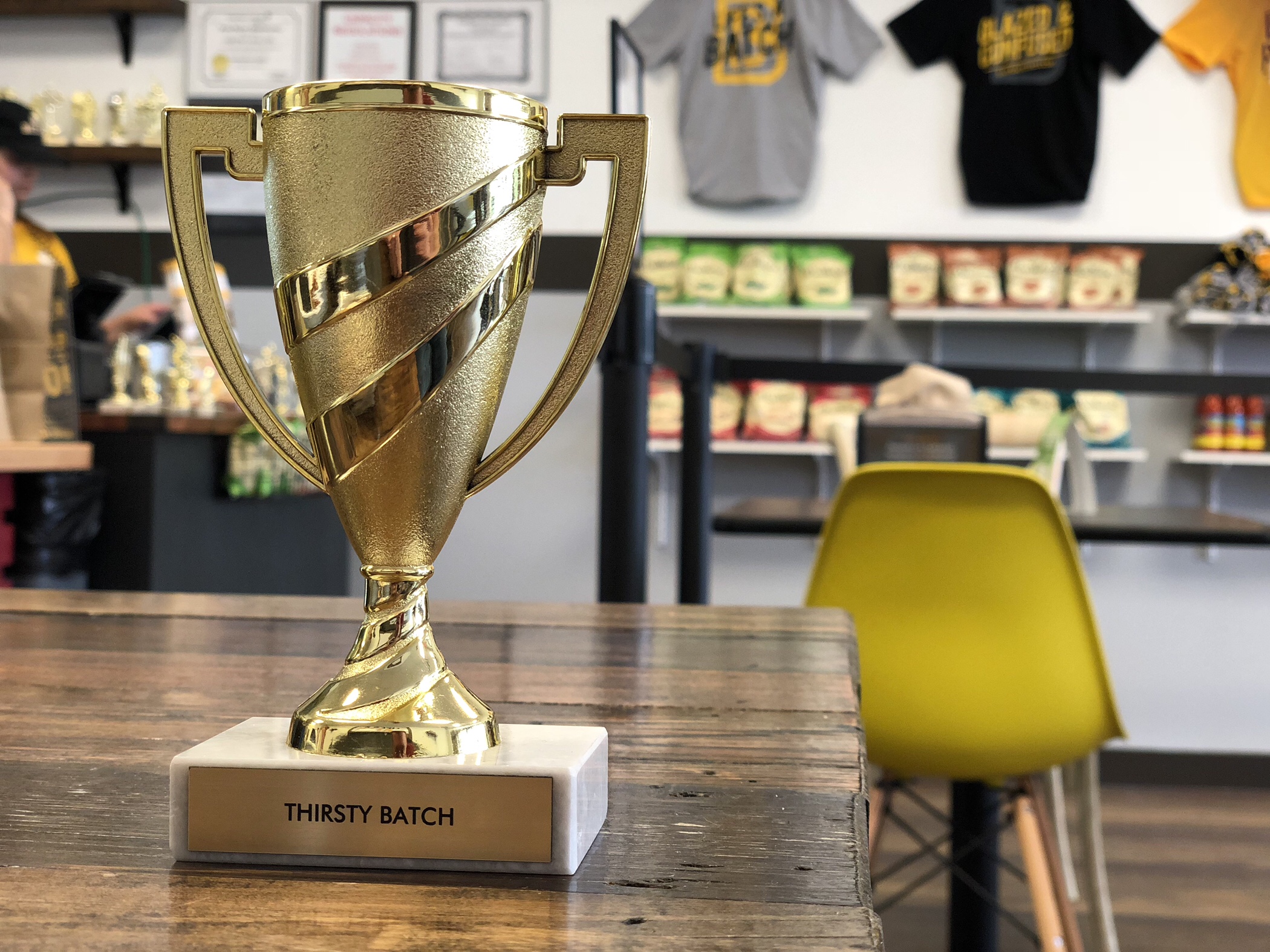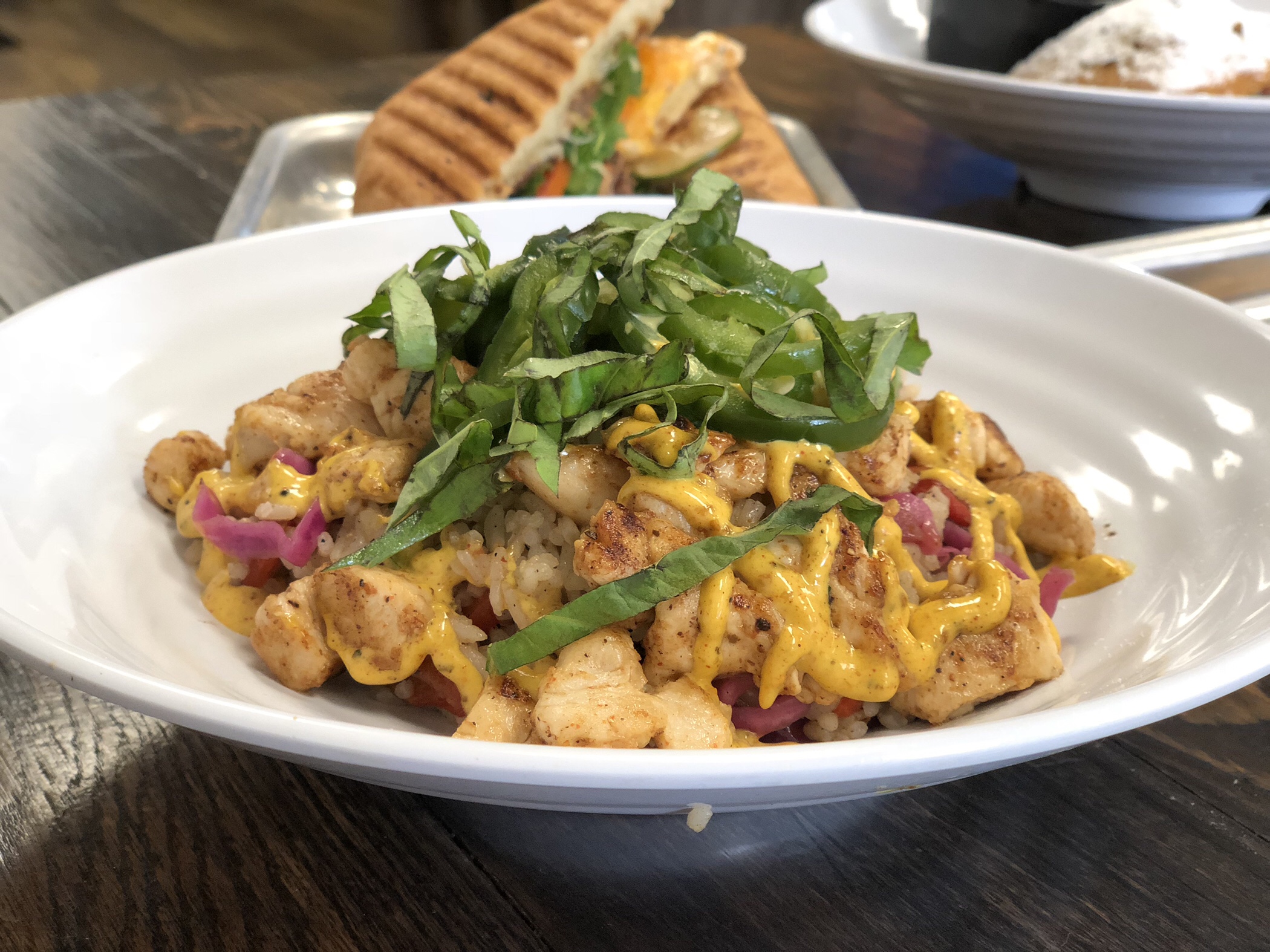 Tandoori Spice & Everything Nice Bowl.
Paradise Burger.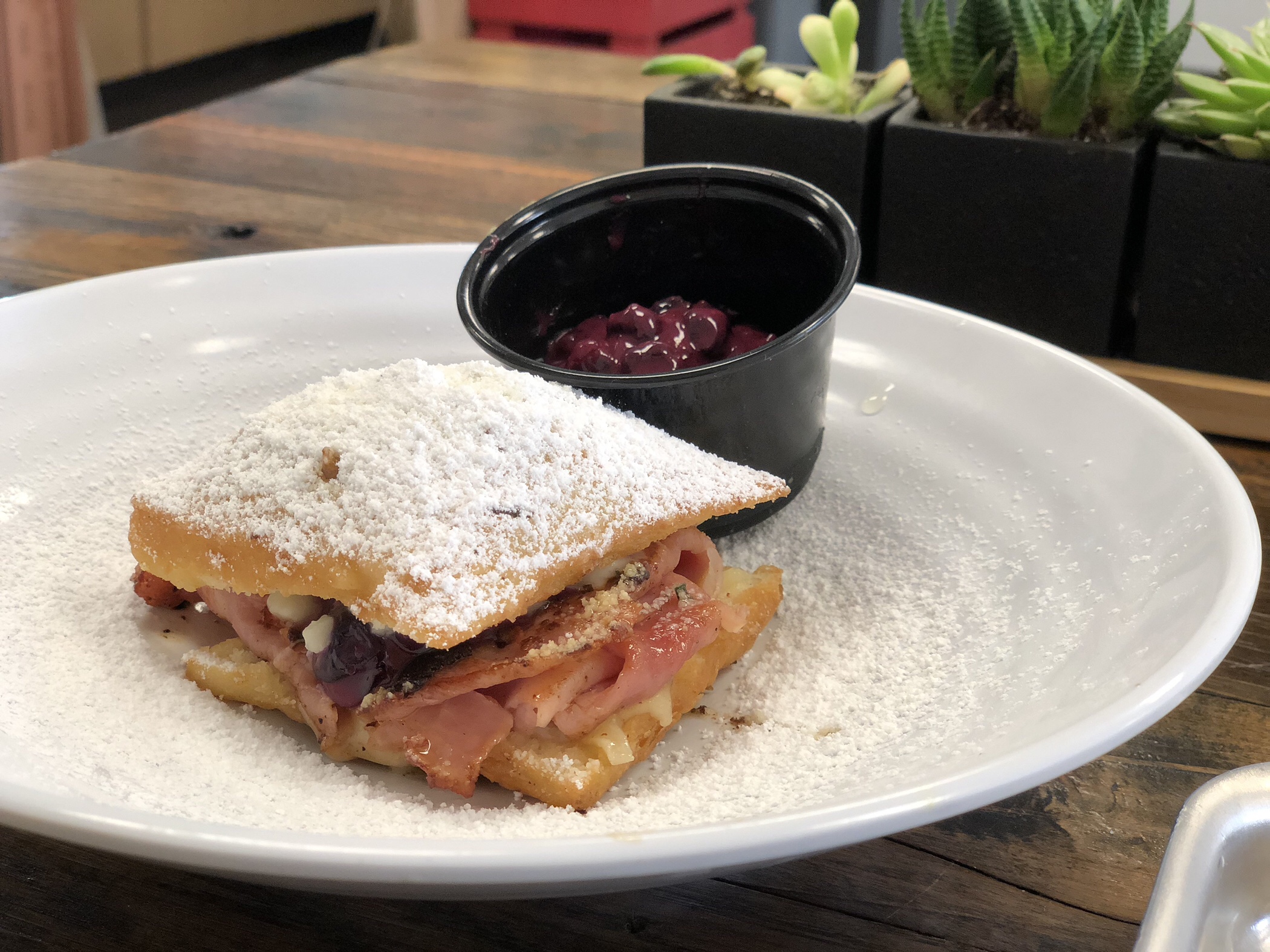 Monte Cristo Bonut.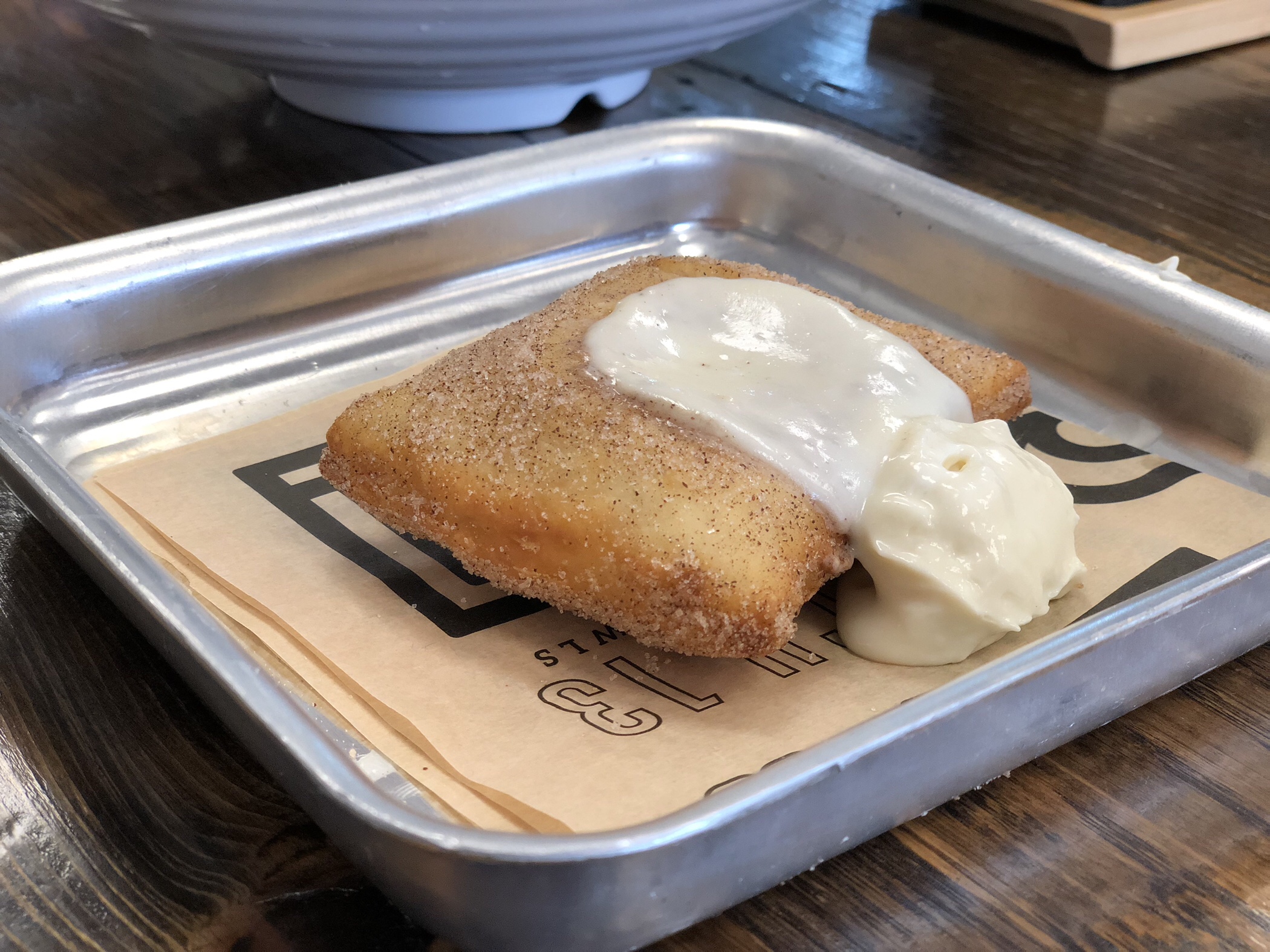 Cheesecake Stuffed Bonut.