In Lafayette, there are three hotels that are still under construction. There were four, as Tru By Hilton was recently completed and is now open(see post).
The other three hotels, La Quinta, Courtyard by Marriott, and TownePlace Suites are presumably in their last stages of completion with LaQuinta appearing to be the next to open.
La Quinta, located at 1401 W Pinhook, was announced by us in November of 2016. Construction kicked off shortly after that point. Recently, signage for La Quinta was installed and the outside facade appears to be pretty much complete. No tentative opening date has been announced, but we estimate another two months—if that.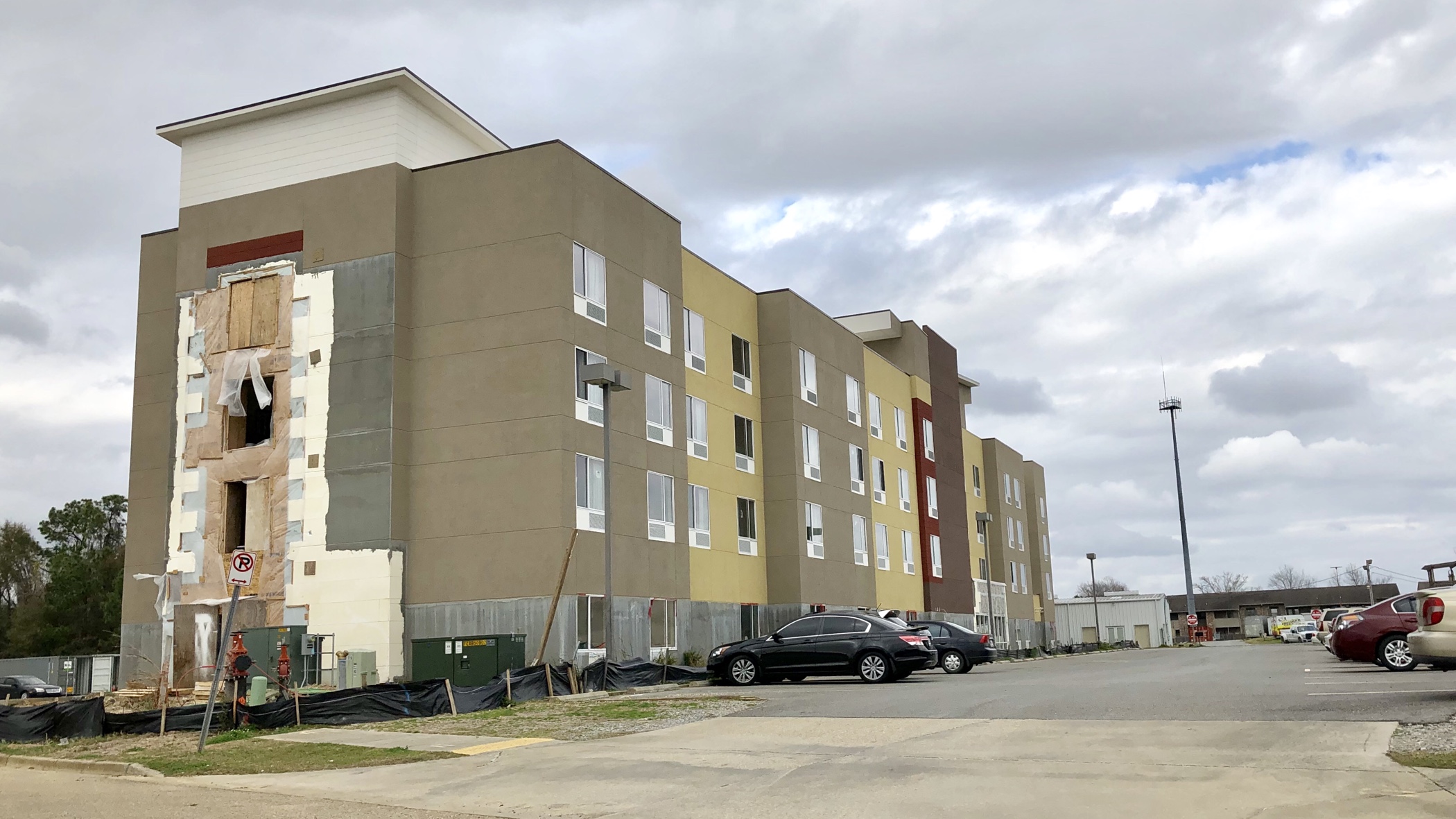 TownePlace Suites, located behind Walk-On's at 119 Lake Farm Road, was announced by us in December of 2015. This hotel is seemingly the slowest to be finished as it doesn't appear to have changed much. However, work is still ongoing and a pool is/was under construction. There is so much dirt that without our drone we aren't able to see the pool yet. At this point, we would be foolish to try to estimate a completion date for TownePlace Suites. Come back to us on this one.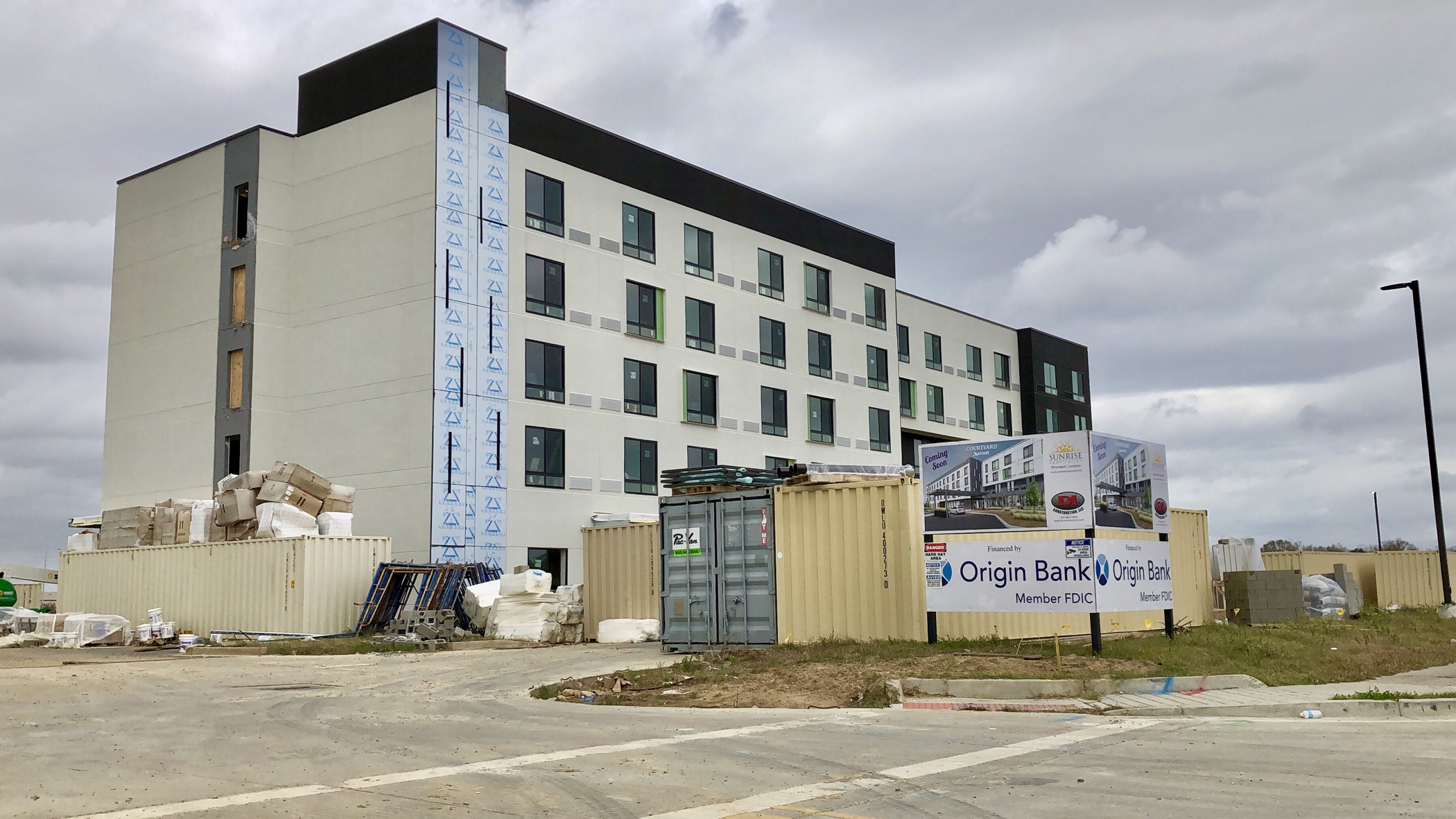 And finally, Courtyard by Marriott, located at 200 Frem Boustany, was first announced by us in September of 2016. The new hotel is moving right along as construction progress appears to be obvious. Much of the outside is complete or appears to be that way. It shouldn't be much longer before this hotel opens, which will probably be before Towneplace Suites—just a guess. We still estimate another 3-4 months before it opens.
In May of last year, we shot aerial video of the four under construction hotels, all of which are mentioned above(See that video here).