The new Carmax of Lafayette at the 5800 Block Johnston Street is gearing up to open its doors.
Final touches are being made to the property, and employees are running through orientation. Which means, the opening is close, very close, but no date has been given to us at this time.
Our initial Carmax post from December 2016 is linked (here).
Aerial photos of the property were taken August 13th, 2018.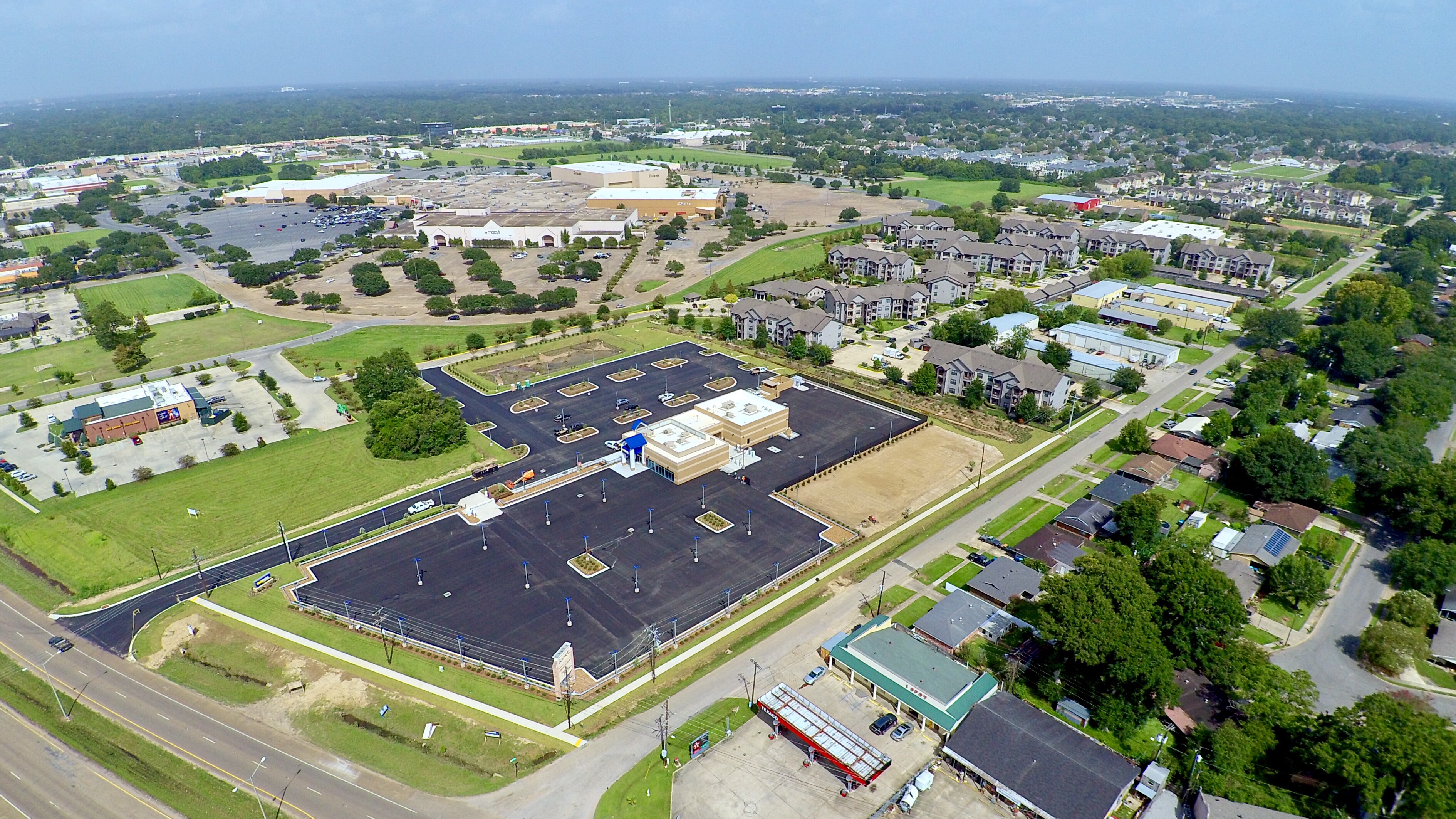 Aerial photo of Carmax of Lafayette at 300+ feet. In the photo, you can also see the Acadiana Mall, Greystone Apartments, and Twin Peaks Restaurant.