Featured image courtesy of stcharlesglass.com
A new Carmax is planned for Lafayette at the 5800 block of Johnston.
The new Carmax will be located right next door to Twin Peaks. Nothing like car shopping with scenic views near by. Perhaps more cars will be sold because of this interesting placement.
We've seen the Carmax ads on the tube, but we had to perform a quick Googling to better explain Carmax. Upon reading up, it seems as though Carmax is a non-haggle dealership. At least that's what is stated on their websites about us section. I kind of like haggling, but for many the thought of no stress car buy may be better suited.
Currently, Carmax is still in the earlier planning and local coding phase. If we had to guess, we could possibly see dirt work here in the first quarter of 2017.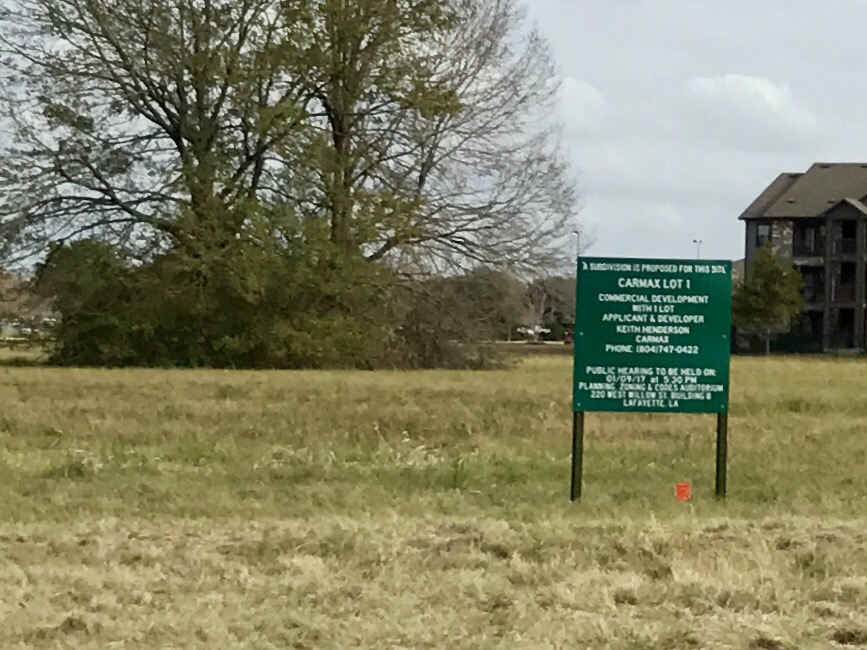 See the Carmax site quote below:
TO US, IT'S SIMPLE
You know what you need better than we do. So when you visit one of our stores, we'll let you take the lead. Go ahead, sit behind the wheel. Ask for a test drive. Every vehicle you see has a low, no-haggle price, so you can focus on what matters. Of course, our friendly sales consultants will always be there if you have any questions.