We stopped by the construction site for the new Carencro Fat Pat's, and CC's Coffee House and it is looking nice.
The building is small(ish) in shape, but unique in its own right. The left side of the building will be the new CC's Coffee evident with the abundance of red inside, and the drive thru window in the suite. The right side will be the new Fat Pat's with a nice little patio with slotted Bahama shutters. The center of the building is currently hollow, but should still be the location of Firehouse Subs.
The parking lot for Super 1 Foods and this new development are now connected & usable.
See prior post of this development (here).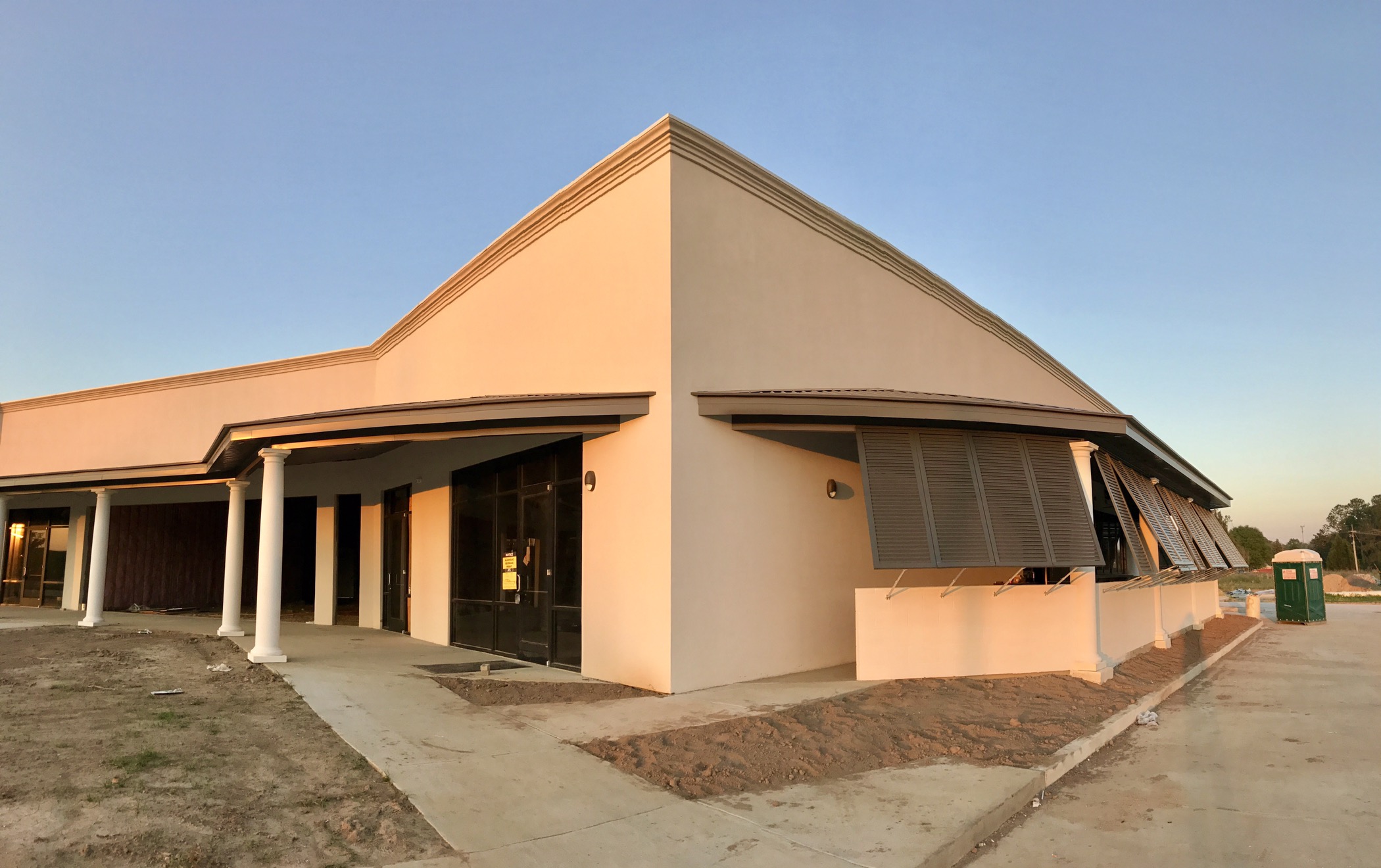 Carencro Fat Pat's with Bahama Shutters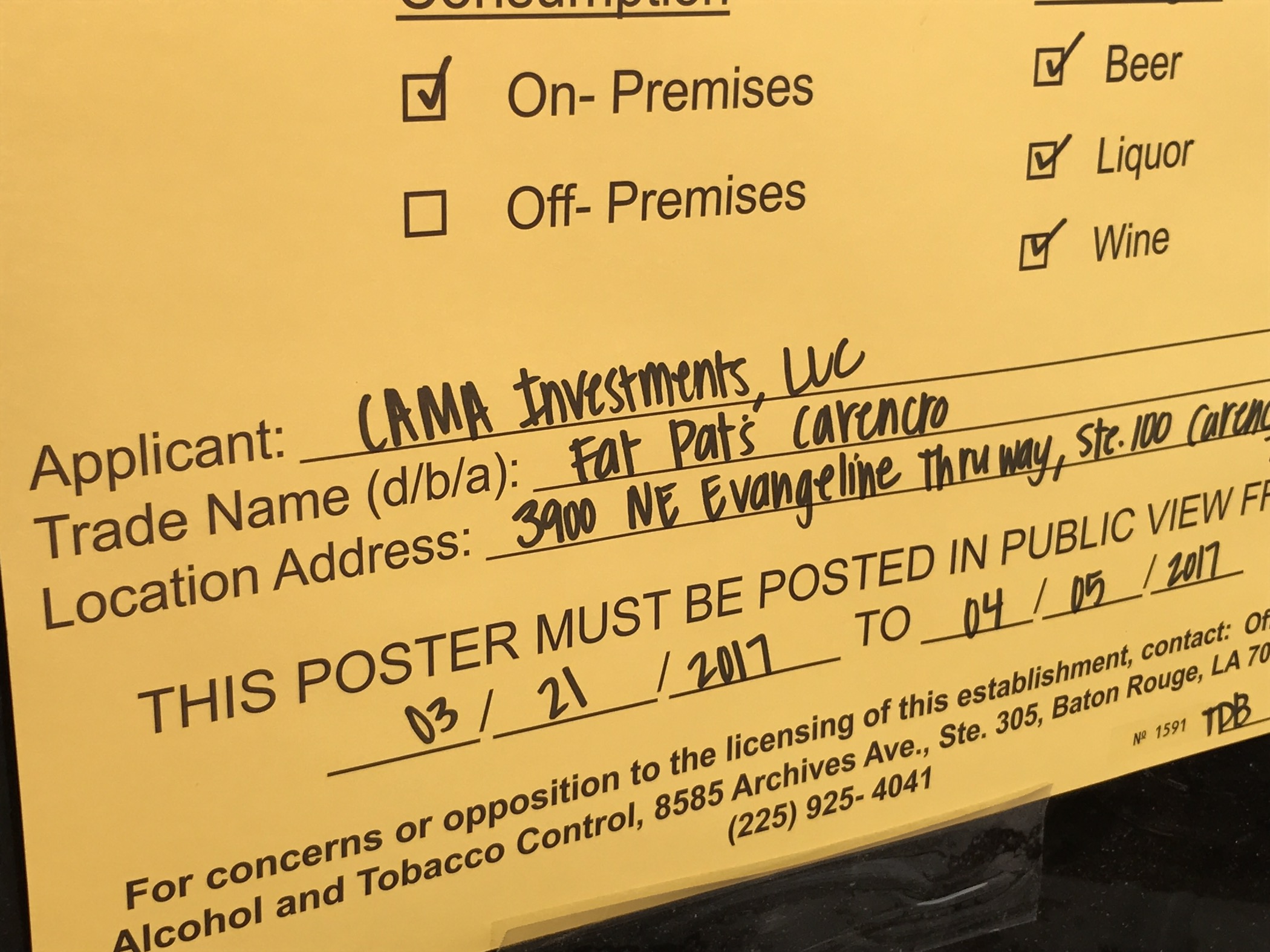 Fat Pat's alcohol permit poster.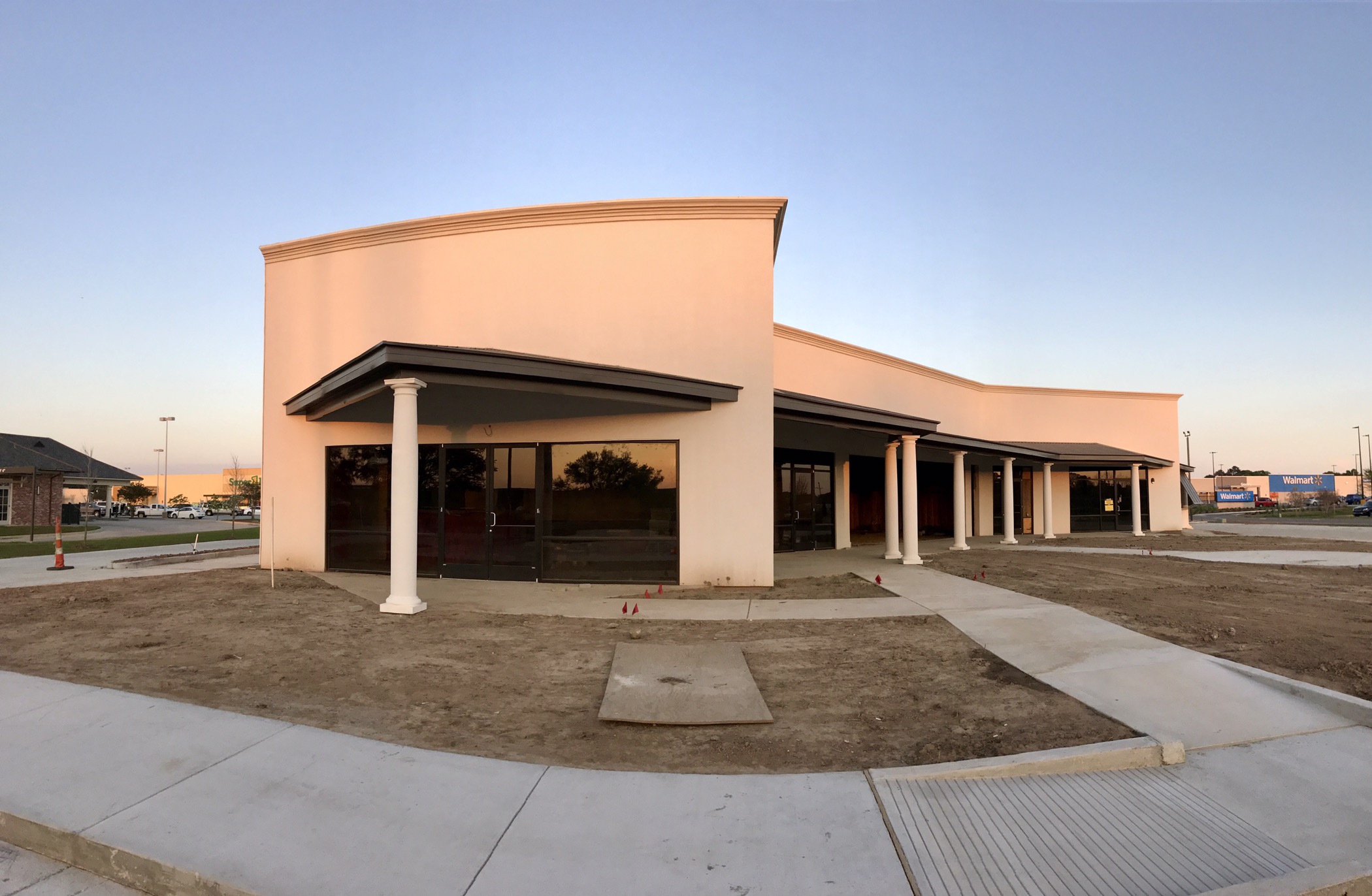 Shot of CC's portion of the building.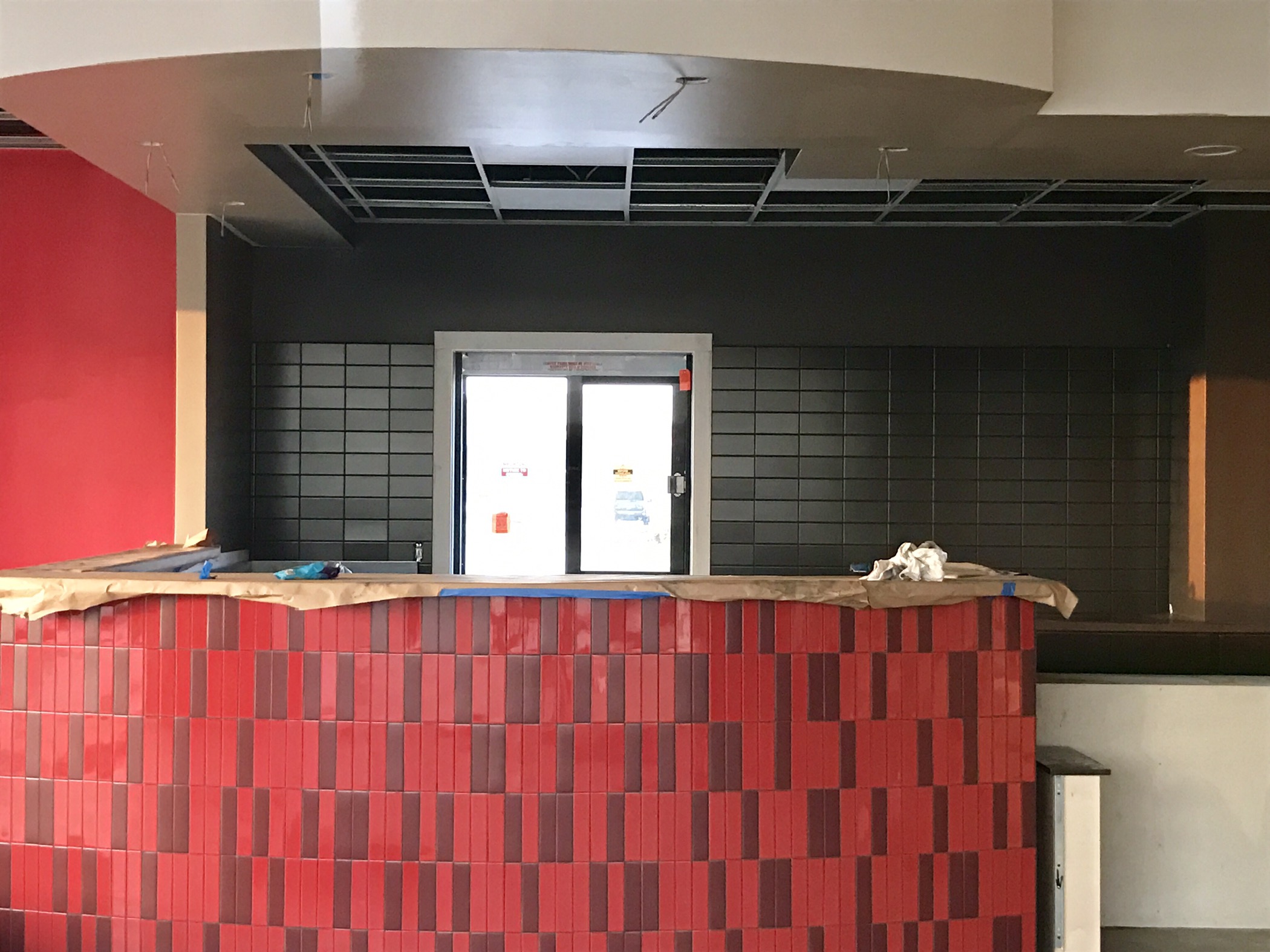 Inside CC's with view of counter and drive thru window.