Over two years ago, we announced that World of Beer(WOB) would be coming to Lafayette and would be located in the Costco Center. Just about all of Ambassador Town Center opened about a year ago, but we still are waiting for WOB.
The latest information about WOB is that they are still planning to open their doors in the same spot at 111 Old Camp Road, Suite 100. Details of the deal are still being hashed out, according to our source. Also, the WOB website shows the location as "coming soon", so those two nuggets of info are all we have to hold on to, for now.
If WOB has gained anything from being late to the Costco party, it is that they will be the only hot new place in that center when they open.
See our early 2015 post about the WOB (here).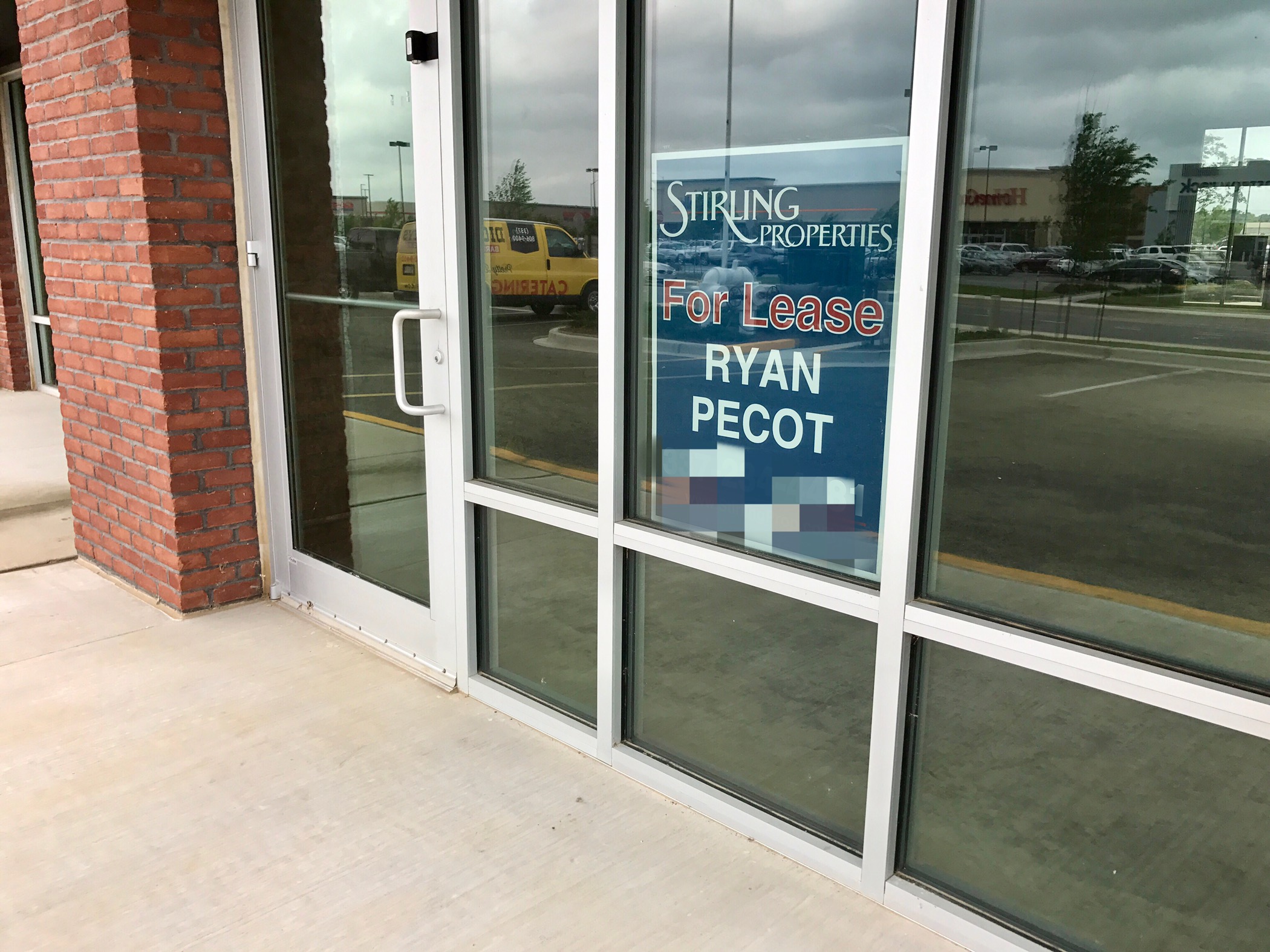 For Lease Signage in window raised the question.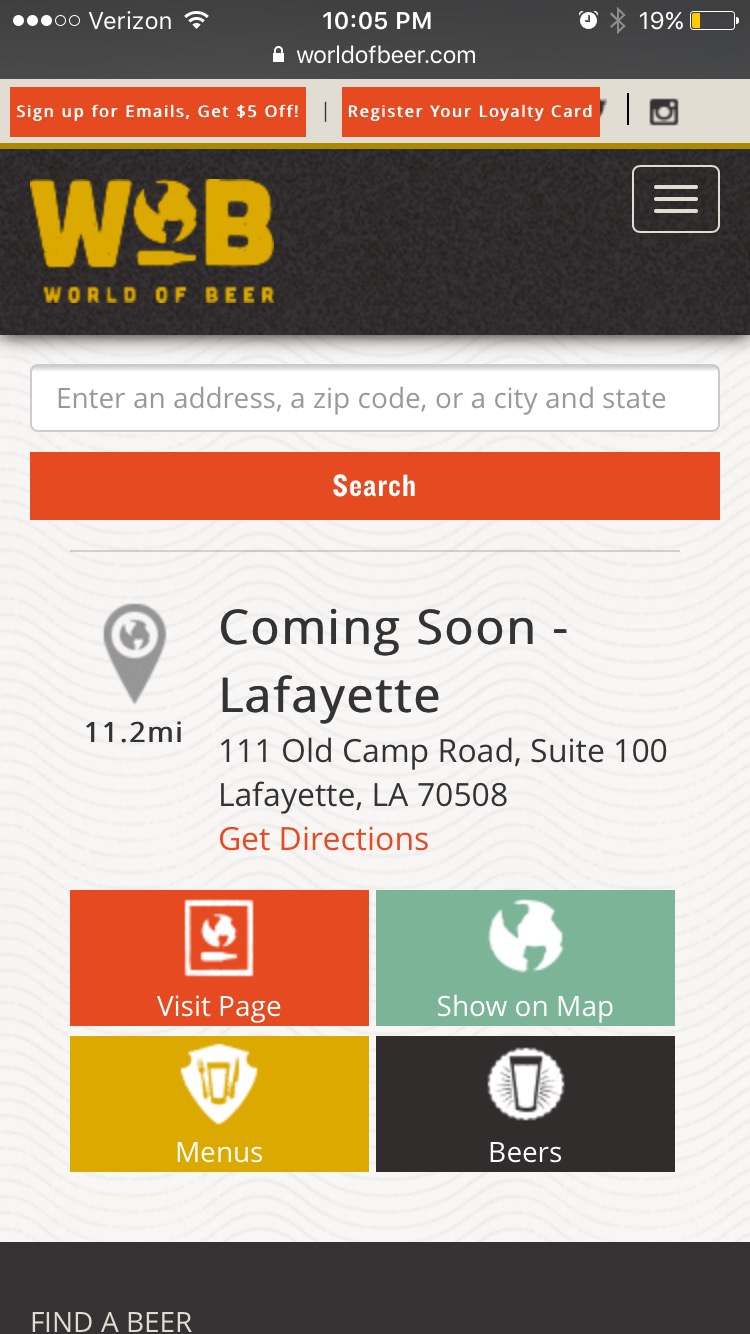 Site image of WOB coming soon.