A new 3-story elderly apartment community, called Villas of Lafayette, is coming soon to Lafayette near the Acadiana Mall at 104 Global Circle.
The construction for Villas of Lafayette started back in the middle of last year, 2020. On multiple occasions, we reached out to parties involved with Villas of Lafayette to learn more and have been told that they have no interest in providing us with more details or images. However, we are going to go ahead and move forward with the information made available through public documents.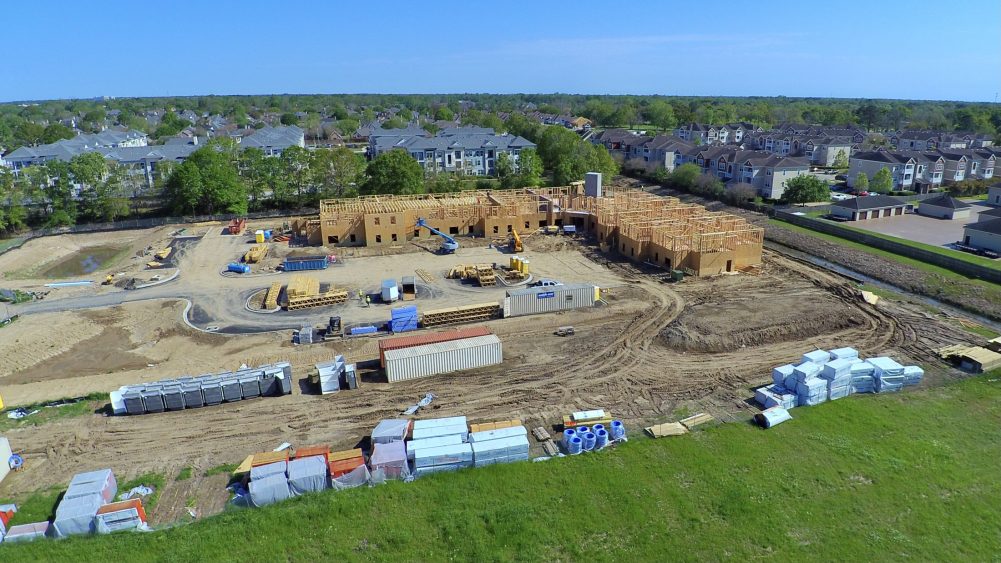 Villas of Lafayette will consist of 3 floors with a total of 51 dwelling units, most likely between 500 and 700 square feet. The first floor will include a library, maintenance & admin offices. The second floor will include a fitness center and a business center. The third floor is just residential units only.
As for the tentative completion date, our best estimate is by the Fall of 2021.
We would have loved to show you guys what this place is going to look like, but they… you know. Oh well.