Local company, KLM Holdings, LLC has completed the relocation of its "Twice the Ice" on Johnston St. from its former location at 3603 Johnston St., across from Arnould Blvd, to 4607-A1 Johnston St.
The new location of Twice The Ice is conveniently positioned between Lana Dr and Grand Ave. in front of Johnston Street Bingo, The District, and the Event Center.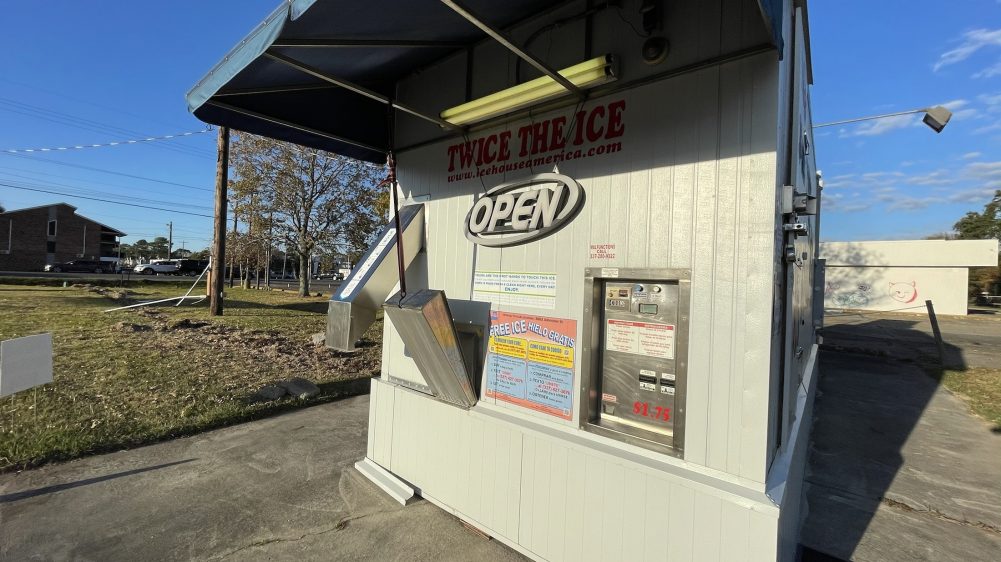 Twice the Ice provides bulk ice vending sales at $1.75 for 20 lbs. bulk or 16 lbs. bagged for fresh, filtered ice. It is also now offering a new "Twice the Ice Club" free membership rewards program for text based purchasing and discounts. To join the club, text "JOIN" to (337) 427-3076. This new site will provide ample drive-up access and improved turning room for larger vehicles with trailers, boats, etc.
Be sure to check out their Facebook page at https://www.facebook.com/TwiceTheIce.Johnston.Lafayette.EMilton.Youngsville/.
The official grand re-opening is tentatively set for December 12.