It's official! A new TopGolf facility is coming soon on the vacant 12-acre property at the corner of Crescent Ranch Blvd and the 400 Block of Lake Farm Road between Costco & Lourdes Medical Center.
See initial preliminary permit post here — https://developinglafayette.com/wp/topgolf-lafayette-enters-preliminary-permitting-stage-to-build-on-12-acres-next-to-costco/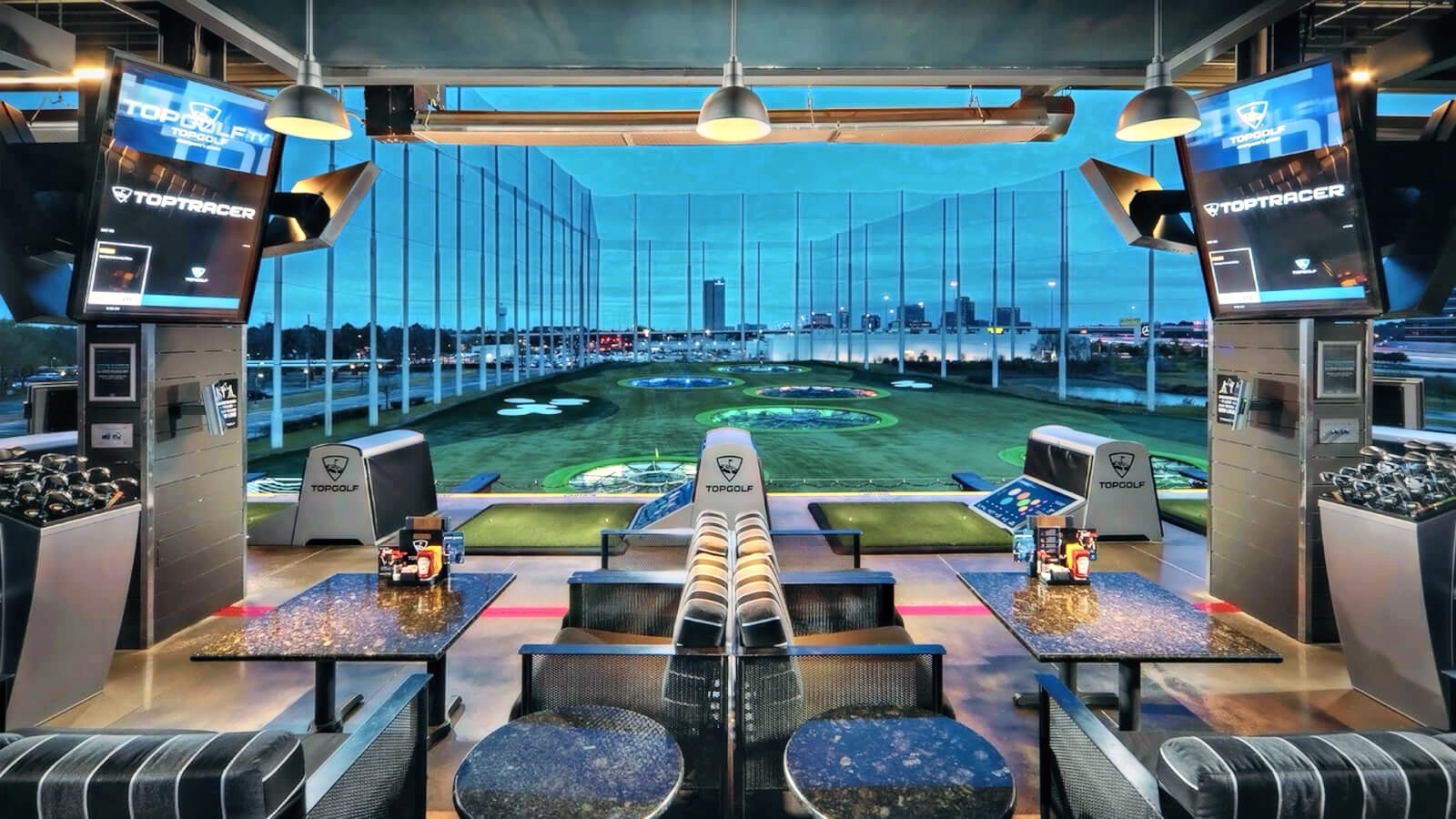 Image courtesy of TopGolf.com
The new two-story TopGolf will feature 60 outdoor climate-controlled hitting bays, each equipped with the latest in golfing technology. The signature technology-enabled experience is designed to make the game of golf more accessible, and fun for all players.
Not only will this project bring a world-class entertainment experience to Lafayette, but it will also create nearly 200 full- and part-time jobs for the local community, according to LEDA. Topgolf is committed to promoting diversity and inclusion, and will be offering a welcoming and supportive environment for all employees. The Playmakers, also known as Associates, will have the opportunity to grow their careers and be a part of the Topgolf family.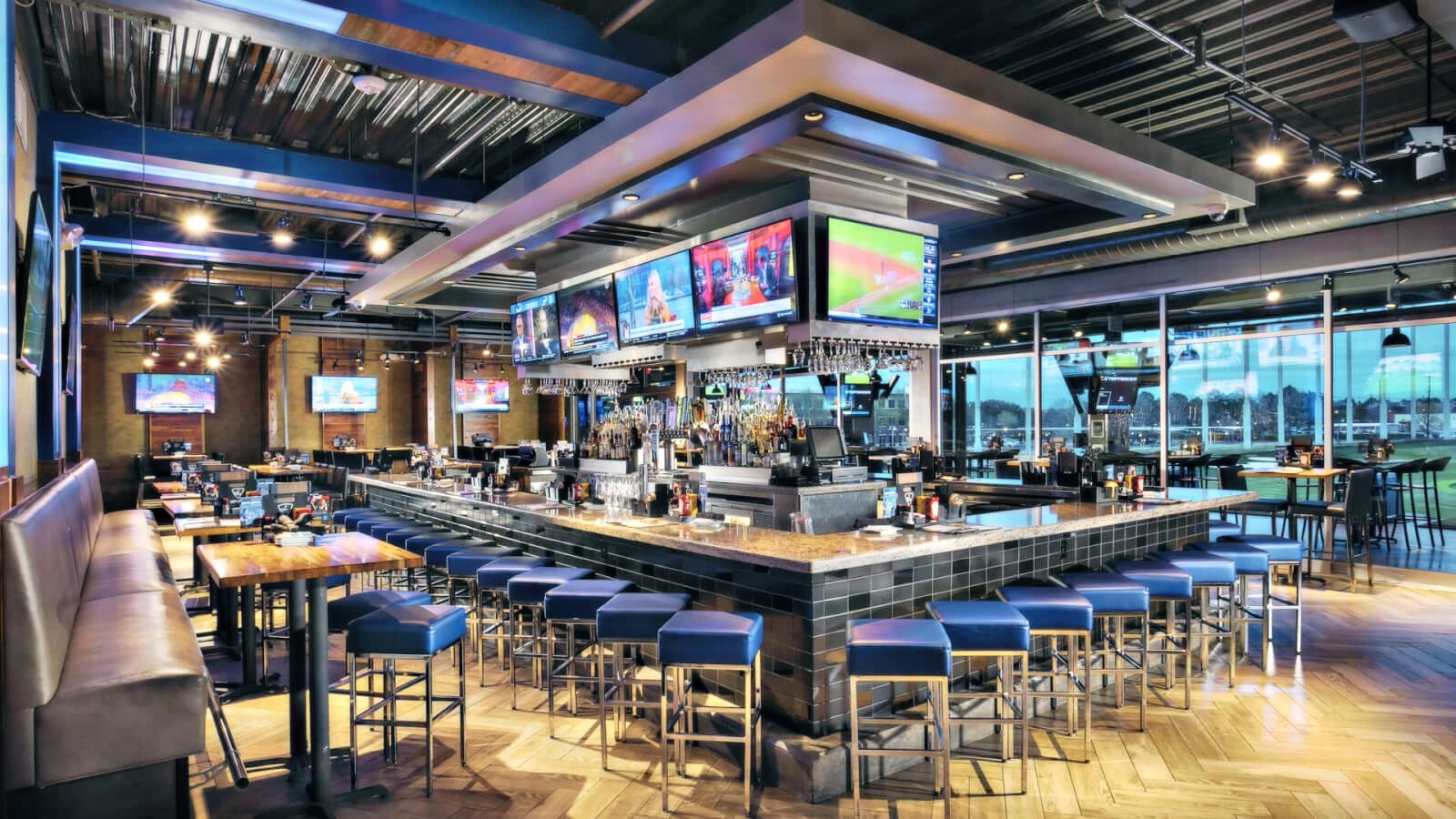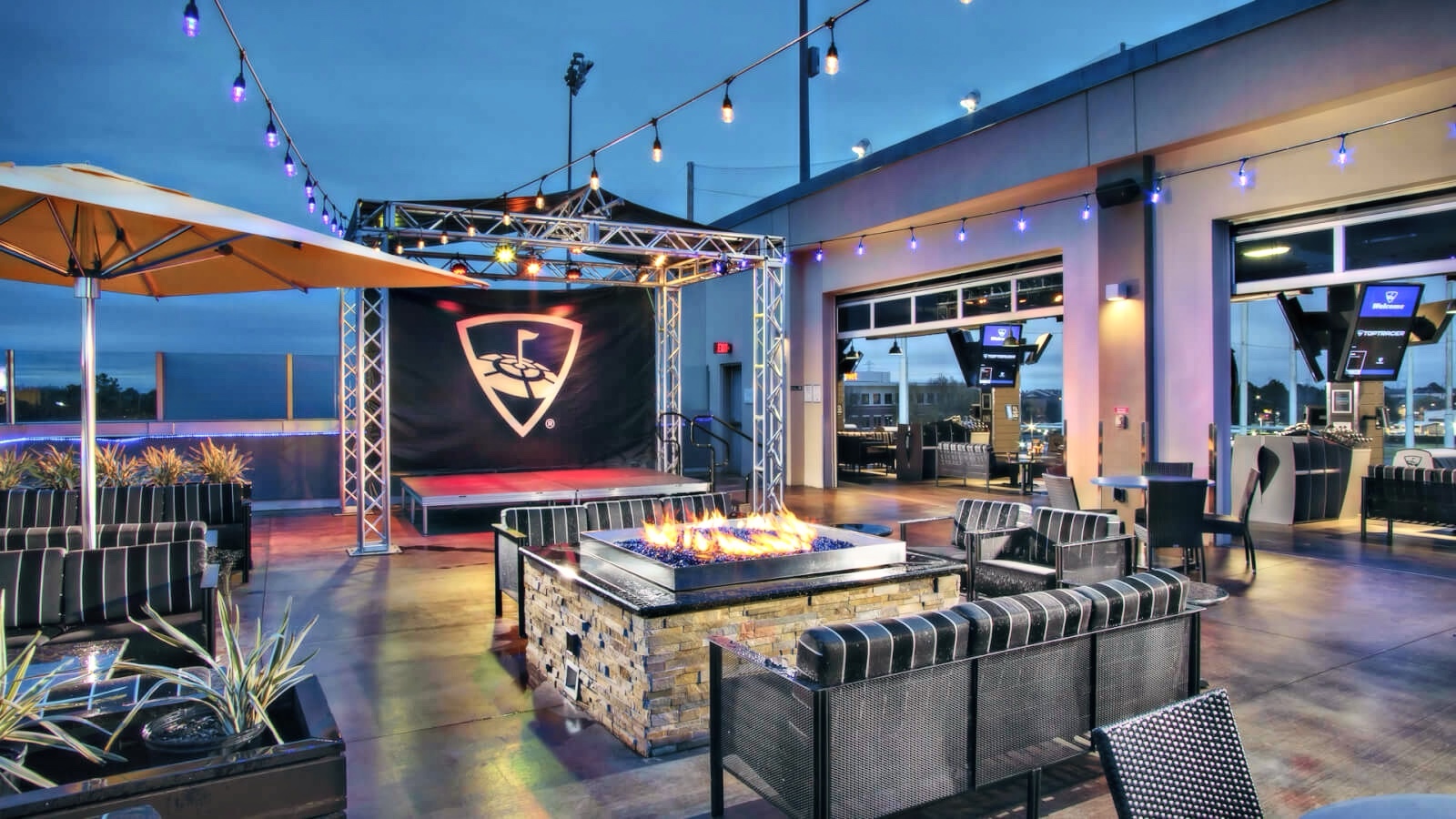 Images courtesy of TopGolf.com
"As part of our strategic planning efforts to enhance the quality of life in Lafayette Parish, we are prioritizing family recreation and entertainment as one of our target industries," said Mandi Mitchell, president and CEO of the Lafayette Economic Development Authority. "We are so excited to bring the Topgolf brand to our community as it will provide high-quality entertainment for Lafayette and all of Acadiana and broaden the popularity of golf in the region even further."
Topgolf Lafayette is expected to be completed by late 2023 and is set to be a popular destination for families, friends, and corporate events, offering a fun and accessible way to enjoy golf and socialize with others. The facility will be open year-round, making it the perfect place to escape the heat of the summer or escape the cold of the winter.
You can visit their website at https://topgolf.com/us/.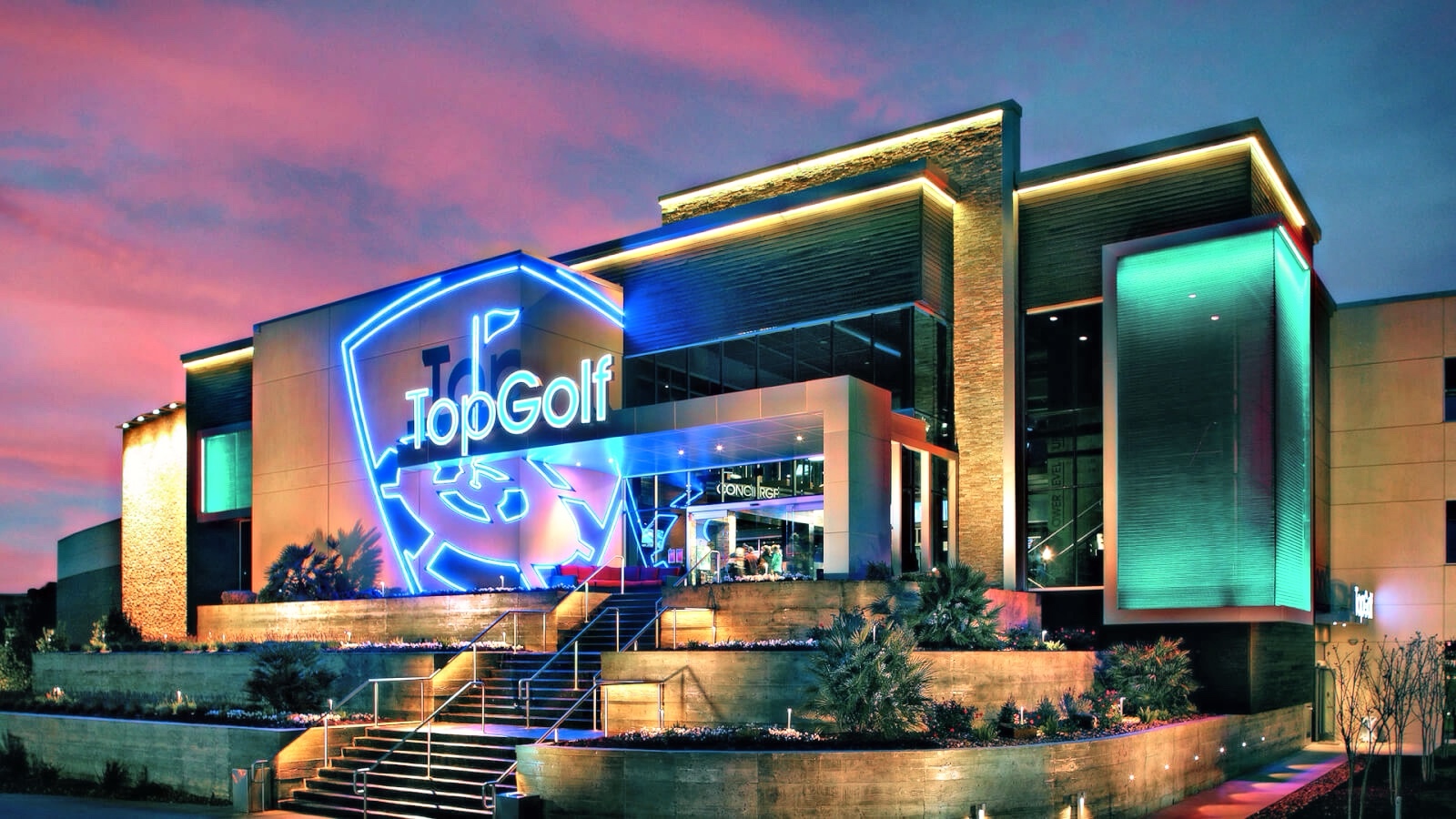 Image courtesy of TopGolf.com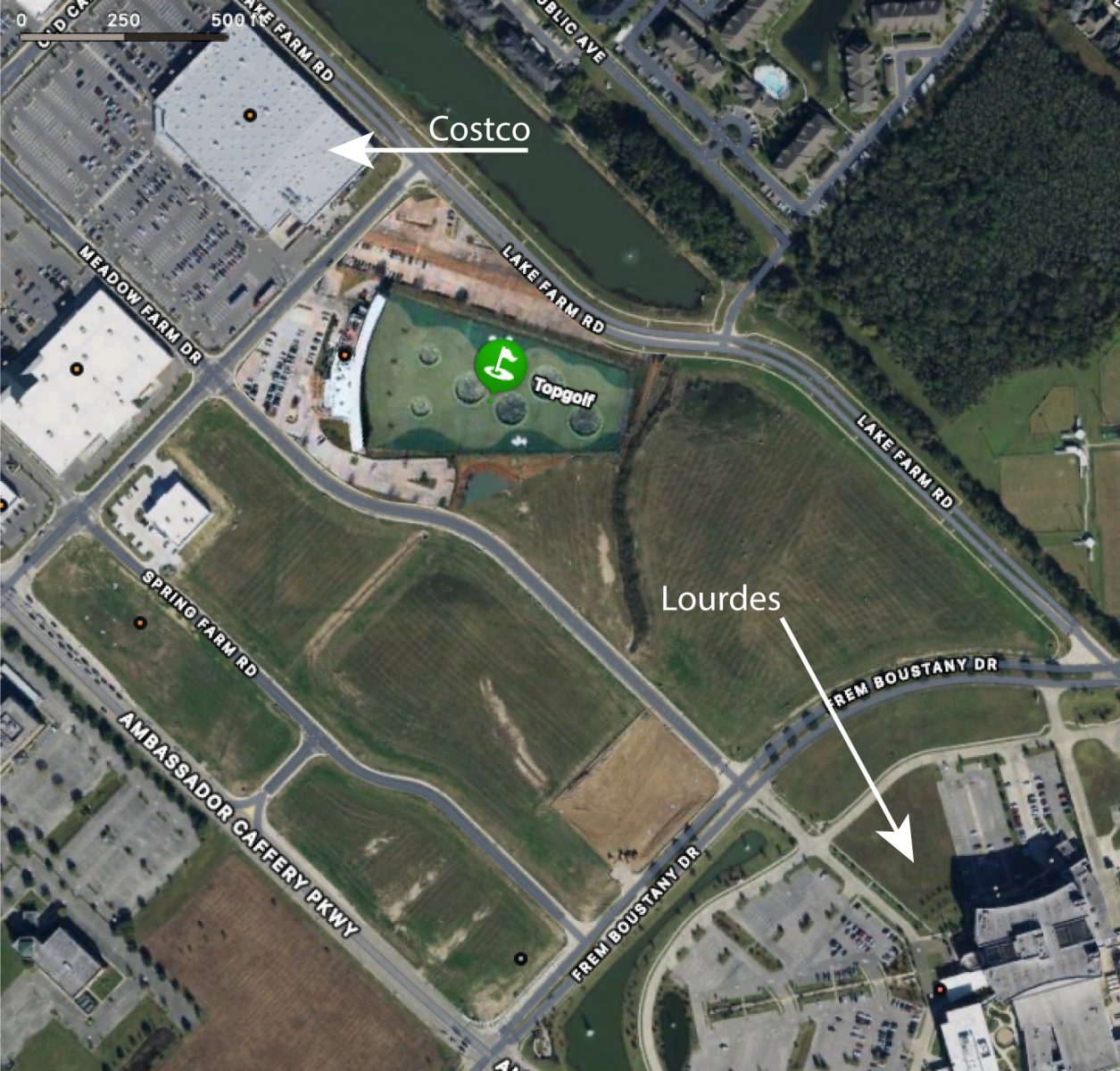 1:1 scale map overlay below illustrating how we expect TopGolf to build on the 12-acre property using the Katy, Texas location. Fun fact, TopGolf typically builds their facilities with the front entrance facing the western sun so that the sun isn't in the guests' faces while playing. That orientation is reflected in the example above.