Big news for our state, our region, and yes, Lafayette — TopGolf is coming to Baton Rouge!
Yesterday, TopGolf sent out a press release 'surprising' our great state with the news that Louisiana's first TopGolf has officially broken ground. It will be located where the former Tinseltown movie theater once sat, off I-10 & Siege Lane. The new TopGolf is slated to open late 2018 or the first part of 2019.
I am so super pumped about this news! It's going to be great for South Louisiana, for sure. Still wondering what TopGolf is all about? In short, it's kind of like bowling, but for golf. See the video, and photos below or visit TopGolf.com.
The location is perfect, in my opinion. It is located about an hour from New Orleans, and an hour or so from Lafayette — depending on traffic going into Baton Rouge, of course. As for Lake Charles, two hours still isn't bad considering the distance from Houston's TopGolf locations, which is just a couple hours farther, give or take. Traffic is so unpredictable either direction, so keep your dollars in Louisiana! ?
There was talk over the past couple of years that a TopGolf was be planned for New Orleans, and there are plans that backed this up. However, it seems as though that a NOLA location isn't happening, yet. If the Baton Rouge location can pull the NOLA crowd, then why even build there? It's like P.F. Chang's not having a location in Lafayette. They know good & well that most of us will drive our happy butts to Chang's. ??‍♂️
Here is a snip of the press release:
Through the premium experience of play, food and music, Topgolf is inspiring people of all ages and skill levels – even non-golfers – to come together for playful competition. Guests can enjoy point-scoring golf games using microchipped balls that instantly score themselves, showing players the accuracy and distance of their shots on a TV screen in their hitting bay. The venues also feature an outstanding chef-driven menu, top-shelf drinks, big screen TVs and music in climate-controlled hitting bays for all-seasons comfort. Year-round programming includes events for kids and families, social leagues, golf tournaments, golf instruction and more.

The three-level venue will feature approximately 1,500 square feet of private event space and 72 climate-controlled hitting bays that can host up to six players at a time.

"We can't think of a better way to celebrate Fat Tuesday than with this announcement regarding our first venue in Louisiana," said Topgolf Chief Development Officer Chris Callaway. "Our location along the I-10 corridor is ideal, offering numerous dining, shopping and entertainment options. Topgolf will offer a new, interactive experience that is fun for any occasion."
Follow the Baton Rouge TopGolf facebook page at facebook.com/Topgolf-Baton-Rouge or on Twitter & Instagram @Topgolf
TopGolf Exterior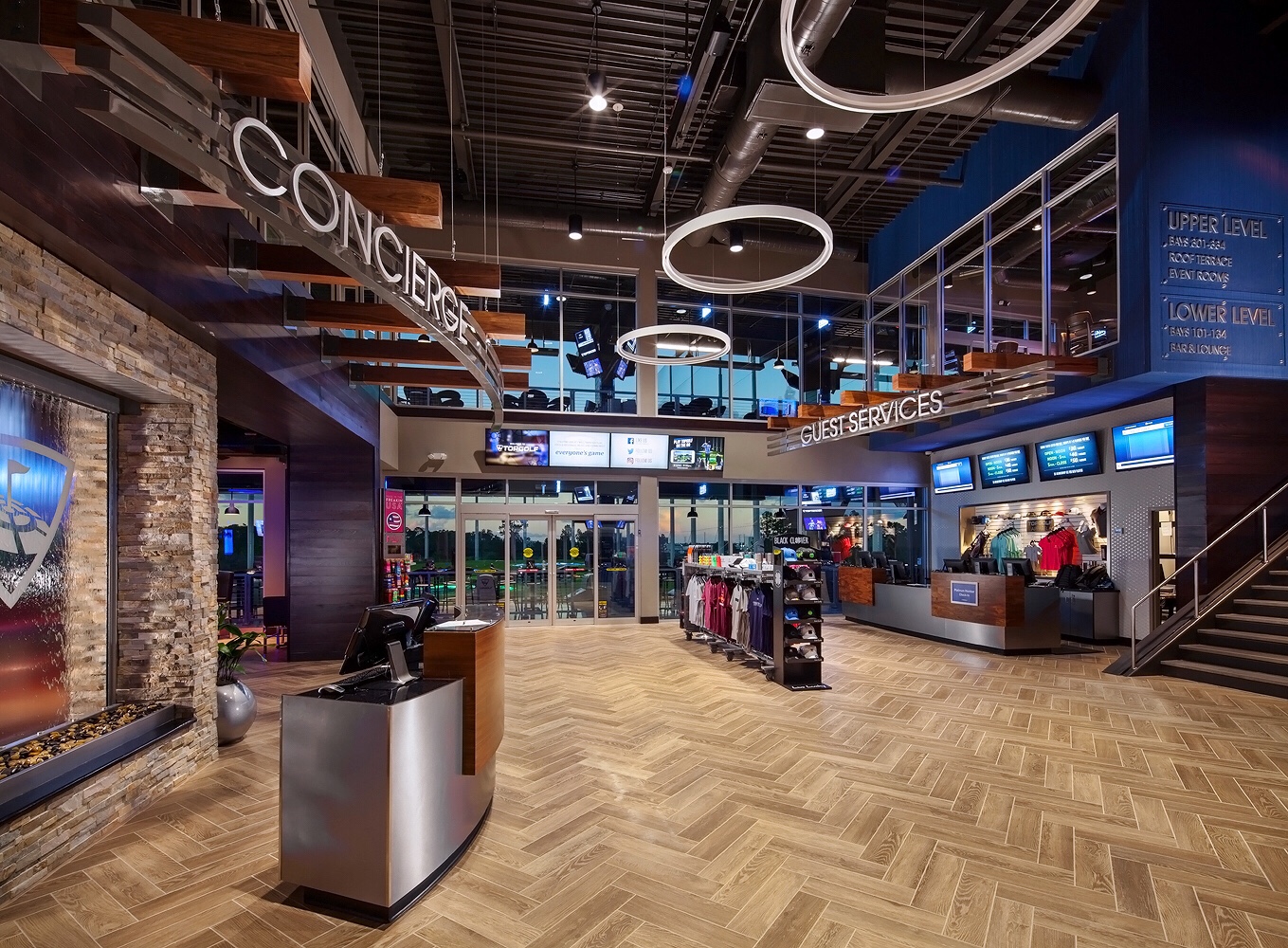 TopGolf Lobby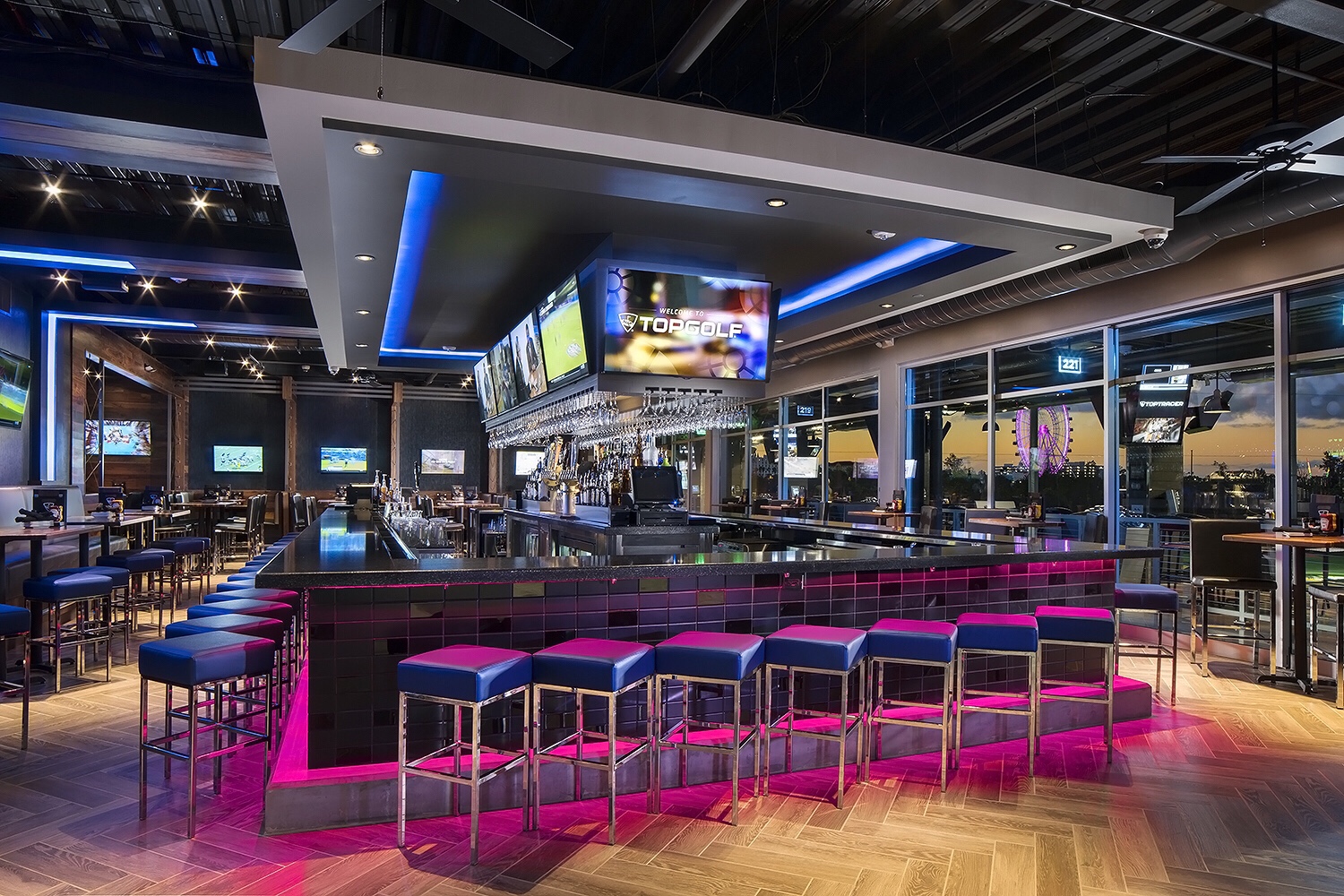 TopGolf Restaurant & Bar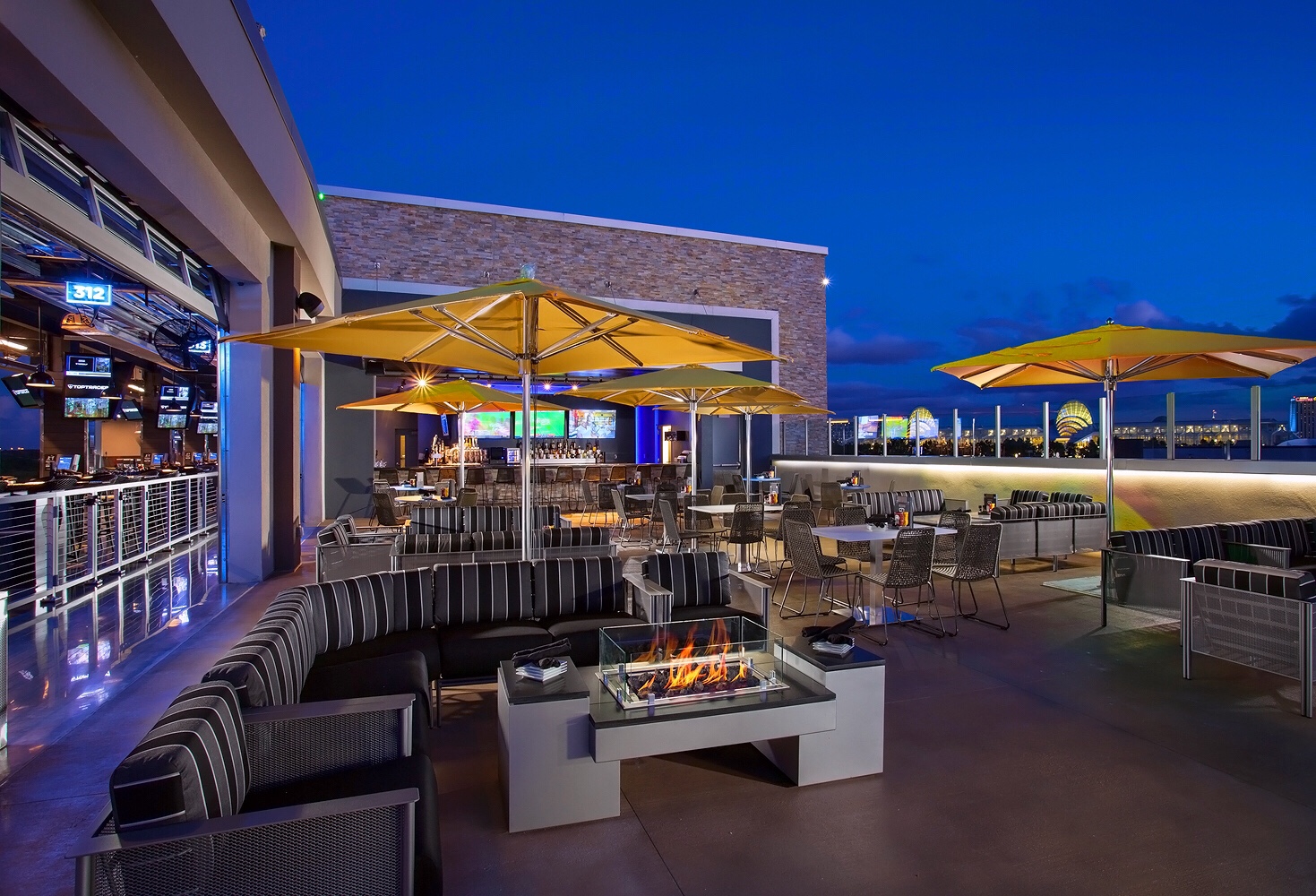 TopGolf Rooftop Bar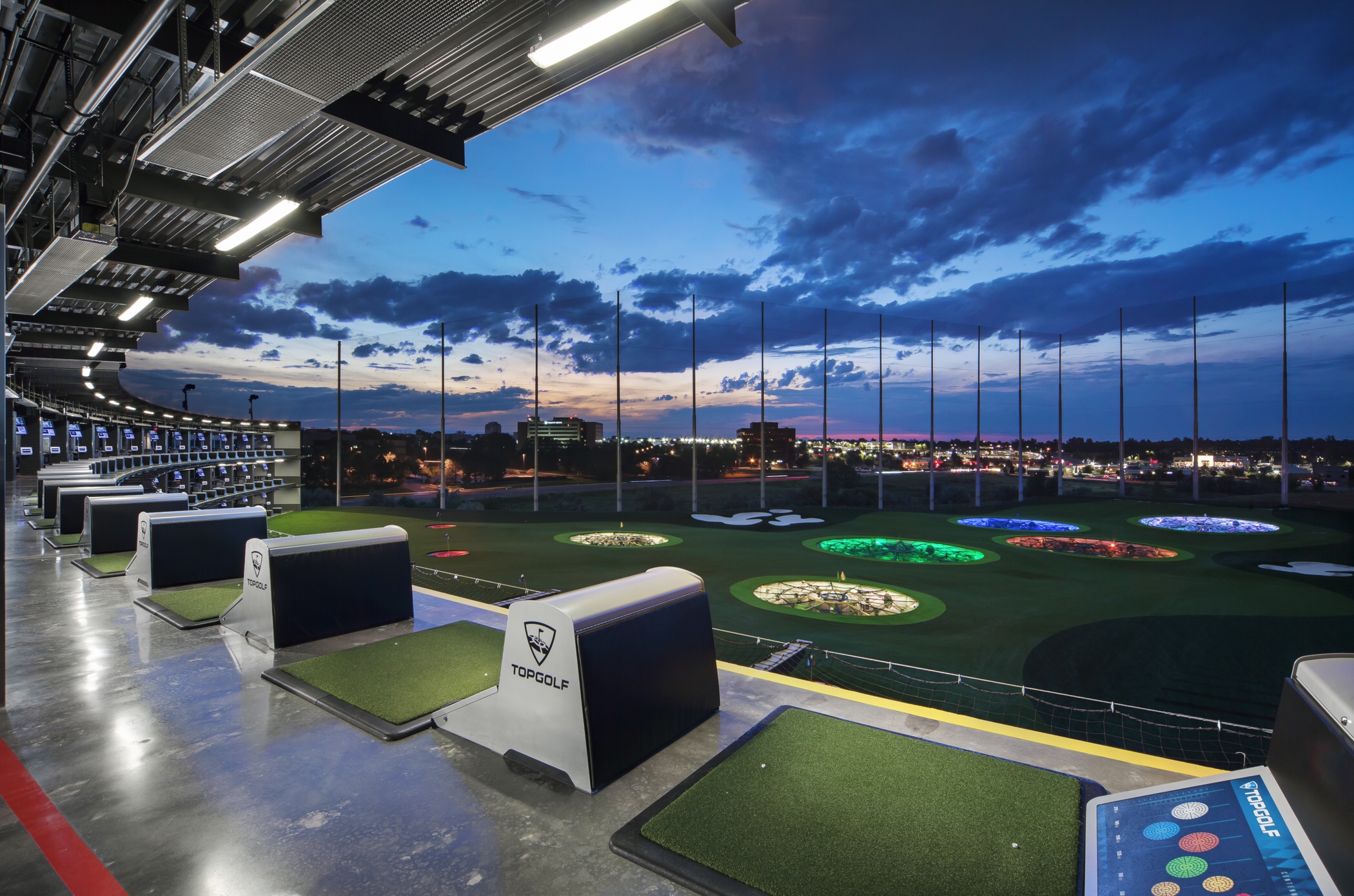 View from the 'green'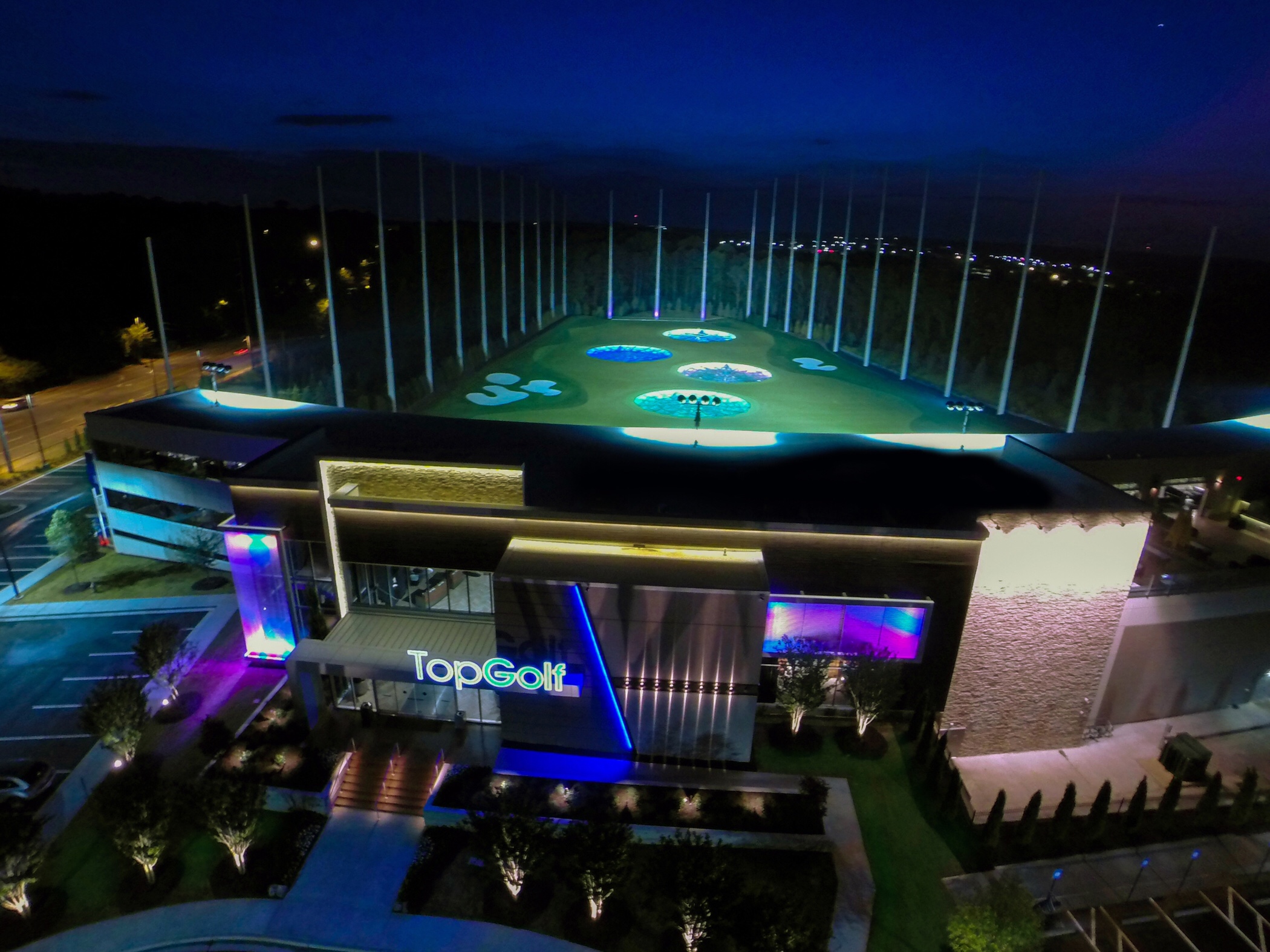 Aerial view from the front facing the green.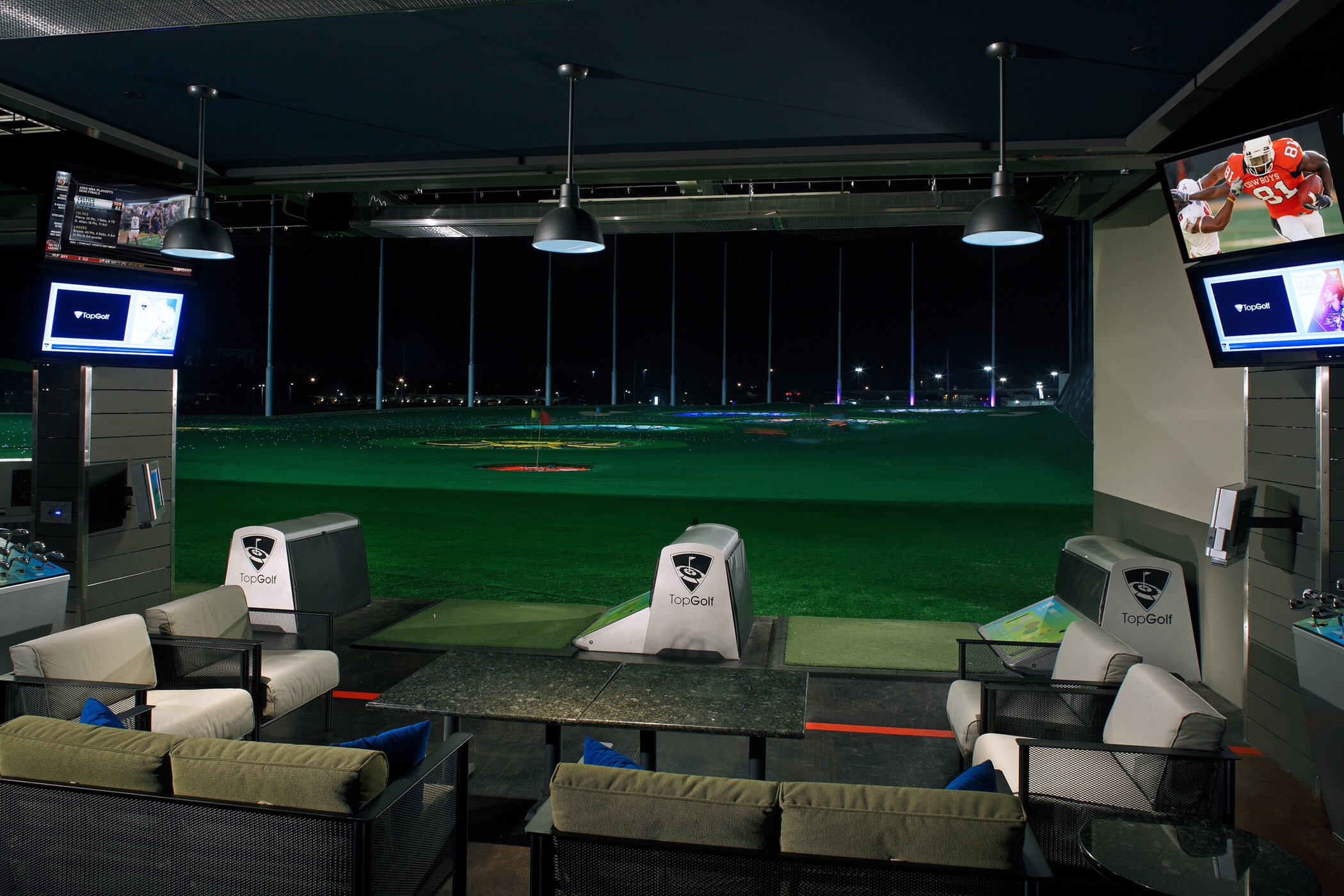 TopGolf hitting bay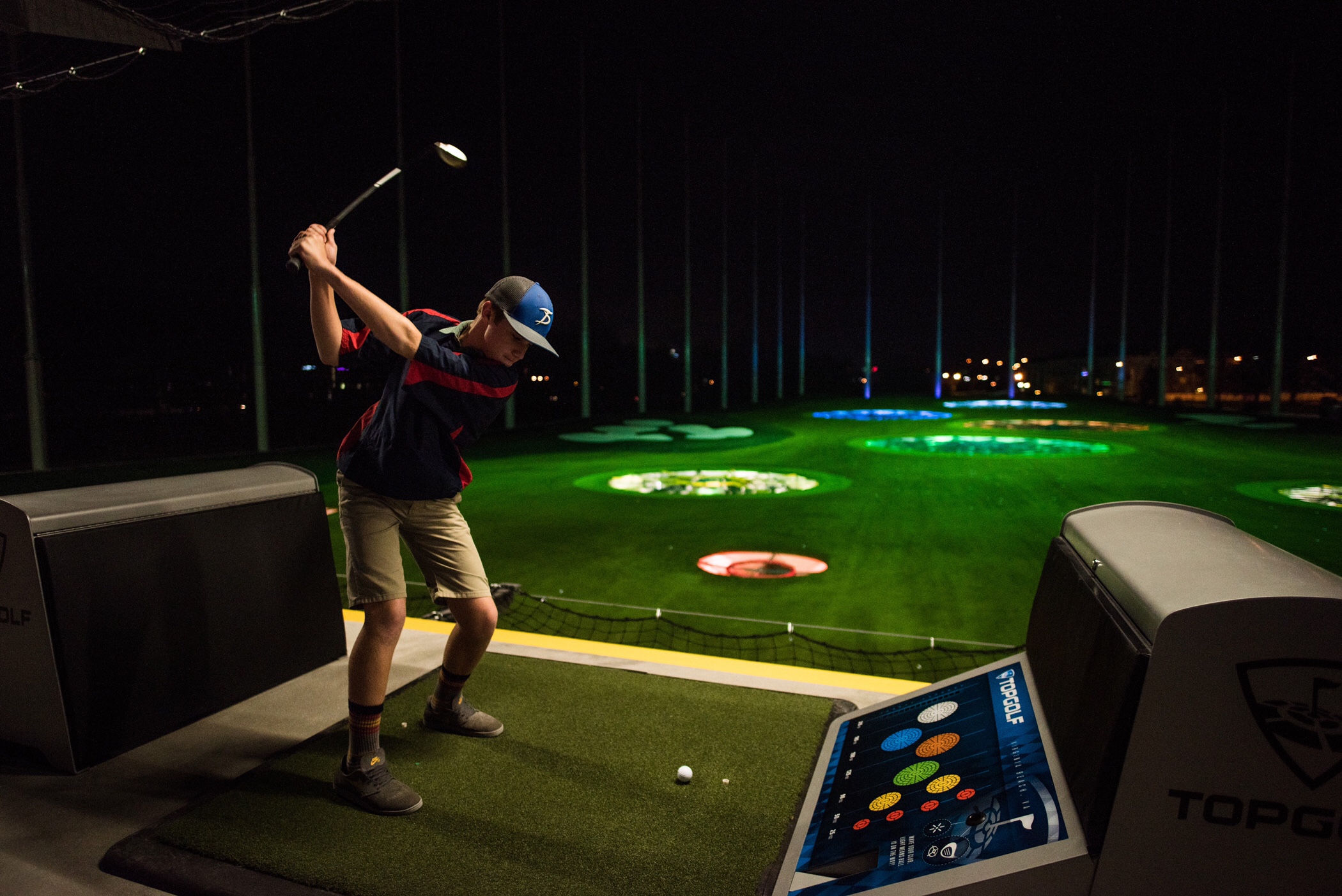 TopGolf player taking a swing