Lafayette's first cosmetic tattoo studio & spa, called Symétrie, appears to be moving from 4041 Ambassador to a new location at 500 Settlers Trace Blvd.
Symétrie is known for their high-end, permanent cosmetic tattoo work. A popular product they offer, according to their facebook, is contoured eyebrows. But they also offer lipliner tattoo, eyeliner tattoo, and a more intimate cosmetic tattoo for those seeking 3D nipple/areola restoration due to a breast mastectomy.
The new Symétrie location is adjacent to Dianna Rae Jewelry, and Skin Loft Spa.
Check out the Symétrie website at symetriestudiospa.com or on Facebook at facebook.com/symetriestudiospa.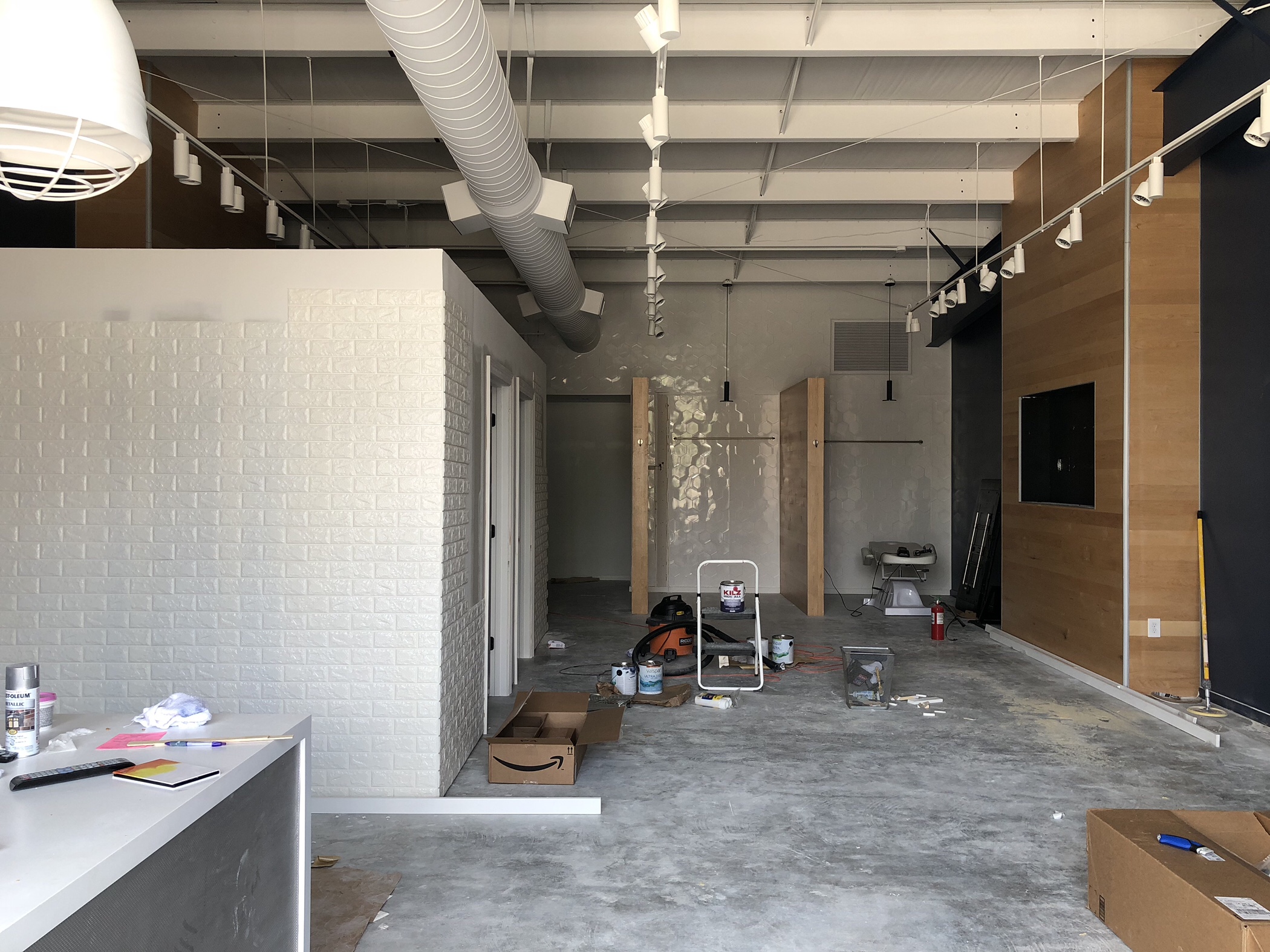 Inside construction shot.