Now open in Downtown Lafayette is a trio, a trifecta, a three-in-one set of businesses including SugarWolf Outdoor Exchange, Hub City Cycles, and Sans Paquet.
Located at 501 Jefferson Street, the group of three women-owned businesses has a synergy so perfect that it's really no surprise that they are collaborating. You have your bicycles, you have your outdoor gear, and you have your all-natural, plastic-free products; all sustainable & environmentally friendly.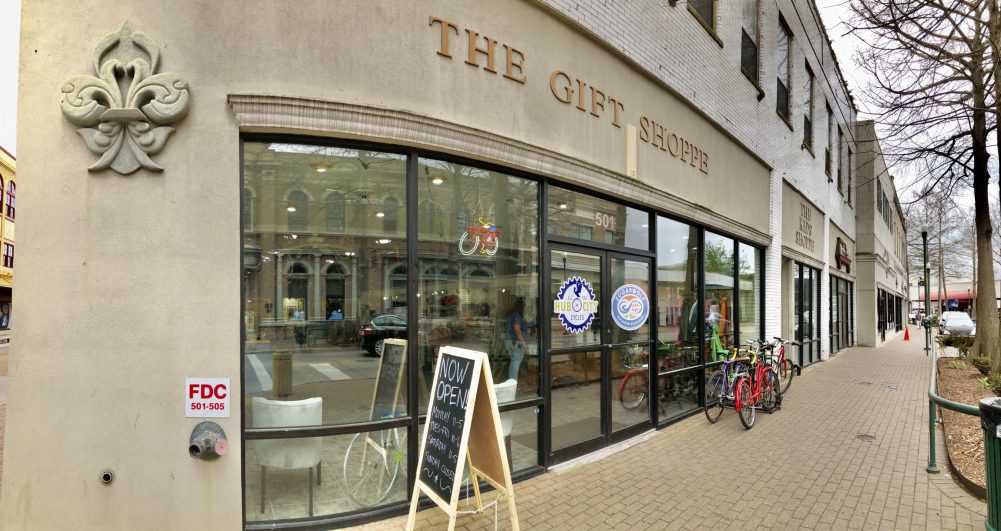 We first announced the coming of SugarWolf Outdoor Exchange to Downtown Lafayette's former Teche Gift Shoppe back in January of 2020. They are an outdoor consignment shop with a nice assortment of gear for a fraction of what it would cost to buy new. Shortly thereafter, Hub City Cycles, whom of which had an existing location on E. Vermilion Street for years, announced that they would be joining SugarWolf Outdoor inside of the same space. Being that the new space is much bigger and multifunctional, it just made sense for the two companies to coexist. Not to mention the costs benefits, synergy aside.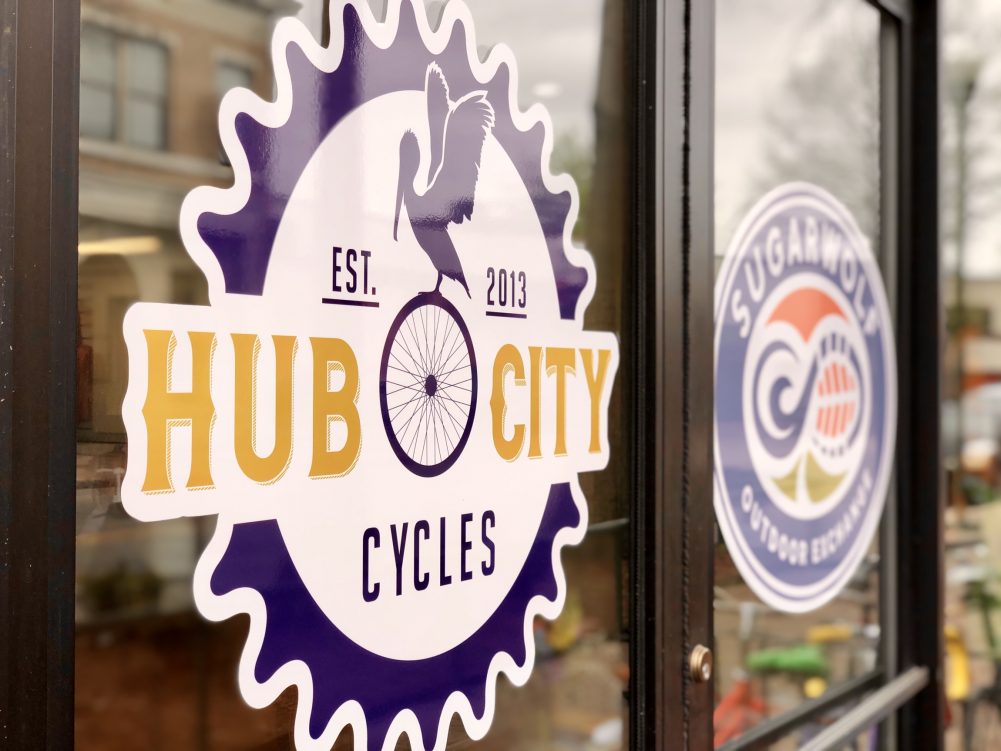 Then comes along Sans Paquet, which simply means "Without Packaging".
"We will have items made by friends, local makers, ourselves, and even nationally known high-quality sustainable brands."

— Brandi Comeaux, Sans Paquet co-owner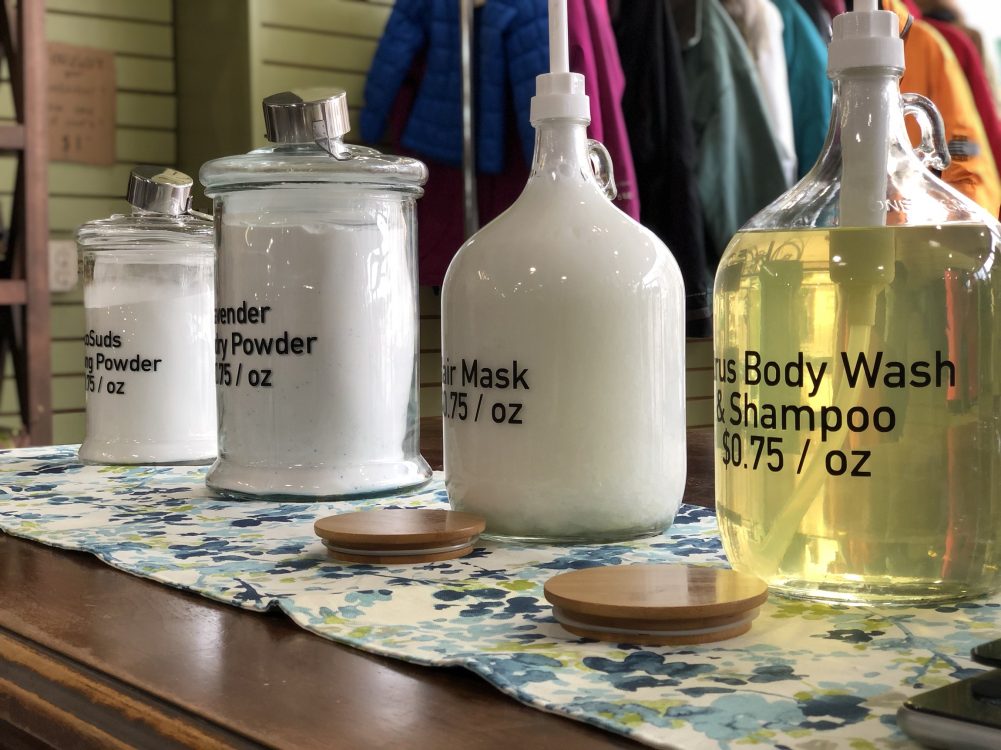 Sans Paquet provides a variety of hair, body, and reuseable lifestyle products all free of plastics for the environmentally-friendly consumer. You will find a filling station with shampoo & body wash, scented laundry detergent, and dishwashing soap — just to list a few. They also carry plastic-free bamboo-made toothbrushes, reusable cotton rounds, straw cleaners, and other useful items.
I am sure you've read enough! I think it's high time you go check them out and show Meg, Allison, Wendy, Brandi, and Nicole your support for locally-owned small businesses.
See more photos below!