Smalls Sliders, the fast-growing Baton Rouge-based restaurant with its signature container-style building located at 4611 Ambassador Caffery, opens Thursday, July 20th, at 10:30am – 11:00pm.
The first 100 customers(50 drive-thru, 50 walkup) will get a free pair of Smalls branded orange slides. Ya know, the ones you wear on your feet not the ones filled with meat. Sorry, I had to.
We were invited to check out the store in-person and we grabbed a few photos to share. And yes, if you're wondering, we did get a pair of slides! We posted them on our social sites.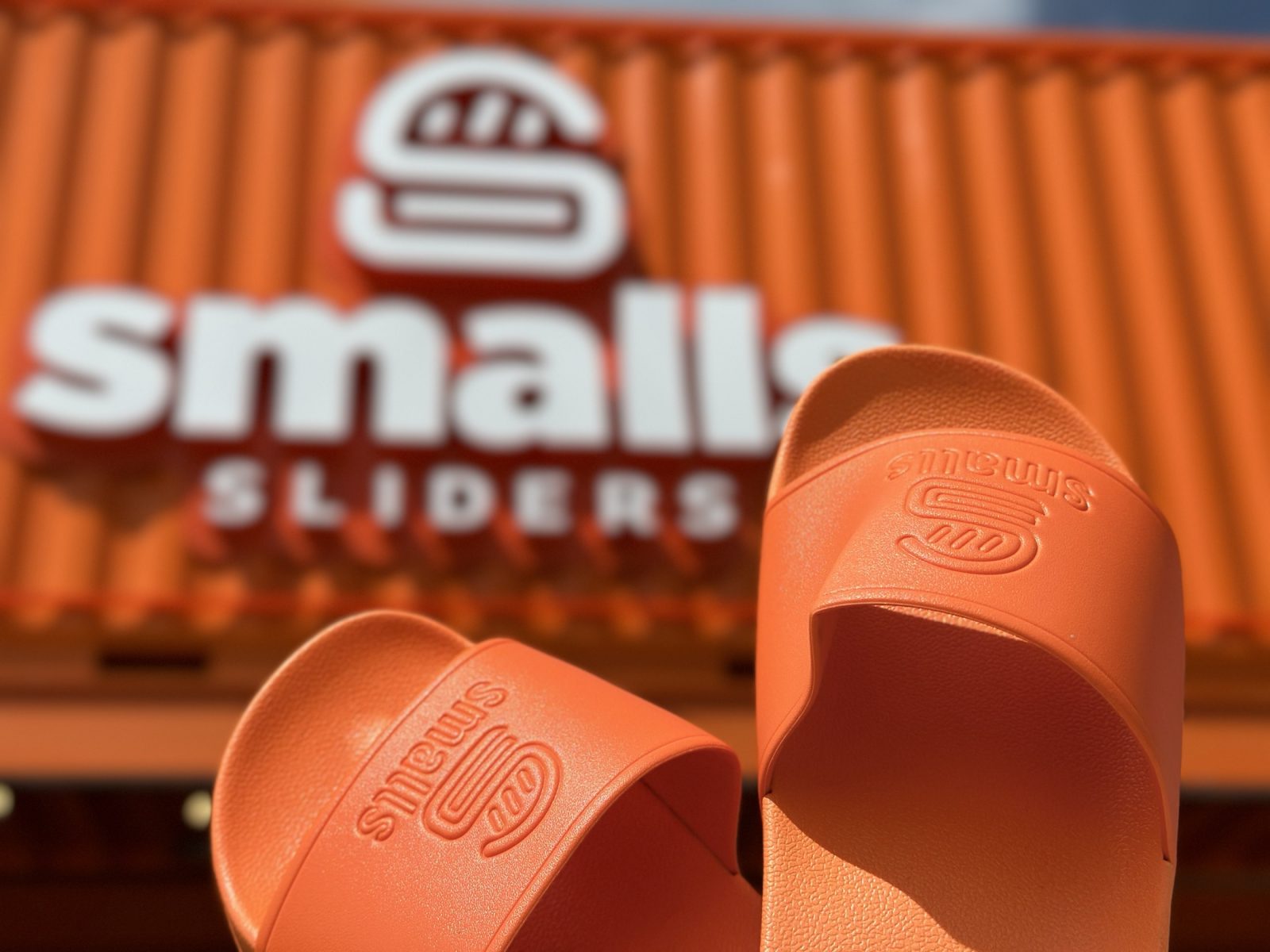 Orange Slides
If you want more information, you can visit their website at https://www.smallssliders.com or check out our previous posts https://developinglafayette.com/wp/smalls-sliders-officially-installs-building-structure-in-lafayette/.
Now for the photos!