Downtown Lafayette's Parc San Souci recently received some new, multifunctional park benches. Already being used daily, the benches are used for those looking for a place to sit & relax and for skateboarders to shred on without fear of destroying property not meant for such use.
In a state of disrepair, the old worn-out benches were replaced with new concrete benches. When looking to replace them, the Downtown Development Authority (DDA) considered Parc's frequent skater population as well as those looking to seat for a moment. They also took into account the cost to replace each bench and how those benches would be best used.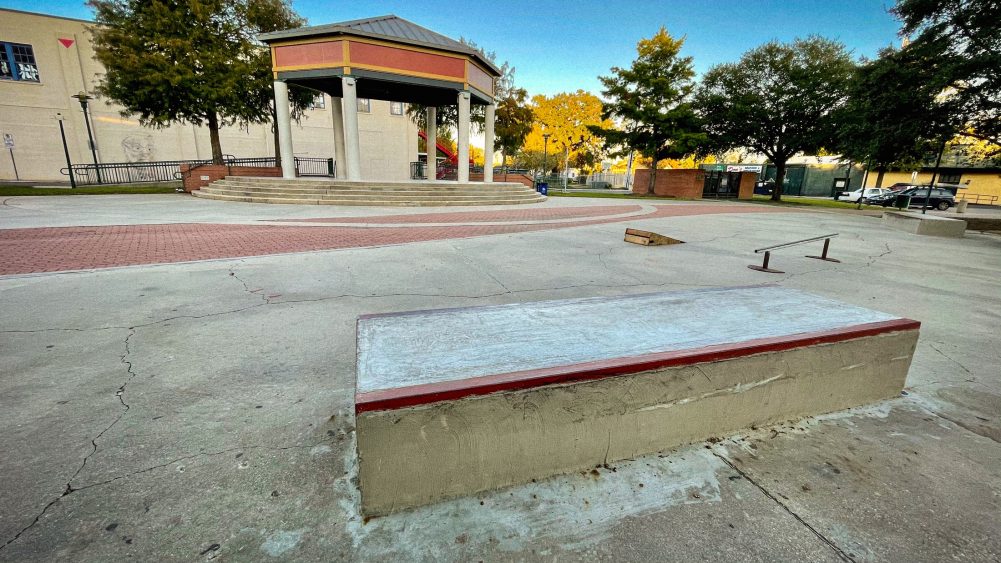 "We found out the 5 benches we wanted to replace cost about $1,700 each," says DDA Operations Manager, Hunter Hebert. From that point, the DDA team "decided to use concrete benches for cost savings, but we knew square concrete ledges would attract skateboarders, so we asked our contractor to reinforce the edges with square tubing."
Installed on September 26th, the benches are 10' in length x 3' in width x 16" in height. The DDA states that they collaborated with the local Downtown skate shop, Rukus Lafayette, on dimensions and location for each bench to ensure that they could be dual purpose.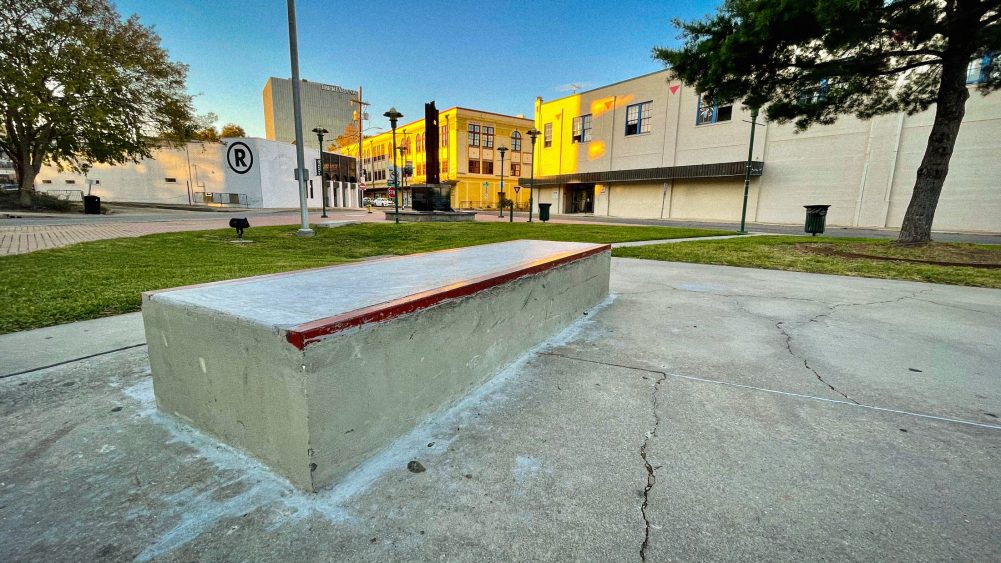 The total to replace three worn-out traditional benches with new skater-friendly concrete benches came in just over $2,000 for all three. The cost savings benefits many parties and will last much longer than the others.
"The benches have helped bring more active users to Parc Sans Souci, which is otherwise a bit underutilized outside of planned events and festivals," says Hunter. "We don't currently have plans for any additional benches at this time, but we are pleased with the results at this point."
"Our team at Downtown Lafayette is constantly focused on bringing vibrancy to our parcs through introducing new uses and users," said Anita Begnaud, CEO of the Downtown Development Authority and Downtown Lafayette Unlimited. "Our manager of operations Hunter Hebert (a former skater himself) saw an excellent opportunity during the pandemic to provide a segment of our population with a safe place to gather outside to skate, worked with our Downtown skate shop Rukus to make it a reality, and the feedback has been incredible!"
While this addition to Downtown Lafayette provides a place for skaters to enjoy, there is still a large void in Lafayette for a dedicated skatepark.