Market Eatz, the popular Lafayette-based restaurant is expanding with a second location coming soon to the new mixed-use development, called Sabal Point, under construction at the corner of S. Bernard Road and W. Fairfield Dr. in Broussard, LA.
Local companies, Billeaud Companies have teamed up with McLain Companies to construct the new mixed-use development. Site work construction has already begun on the project, which will include the second location for Market Eatz, along with other commercial spaces, and residential homes.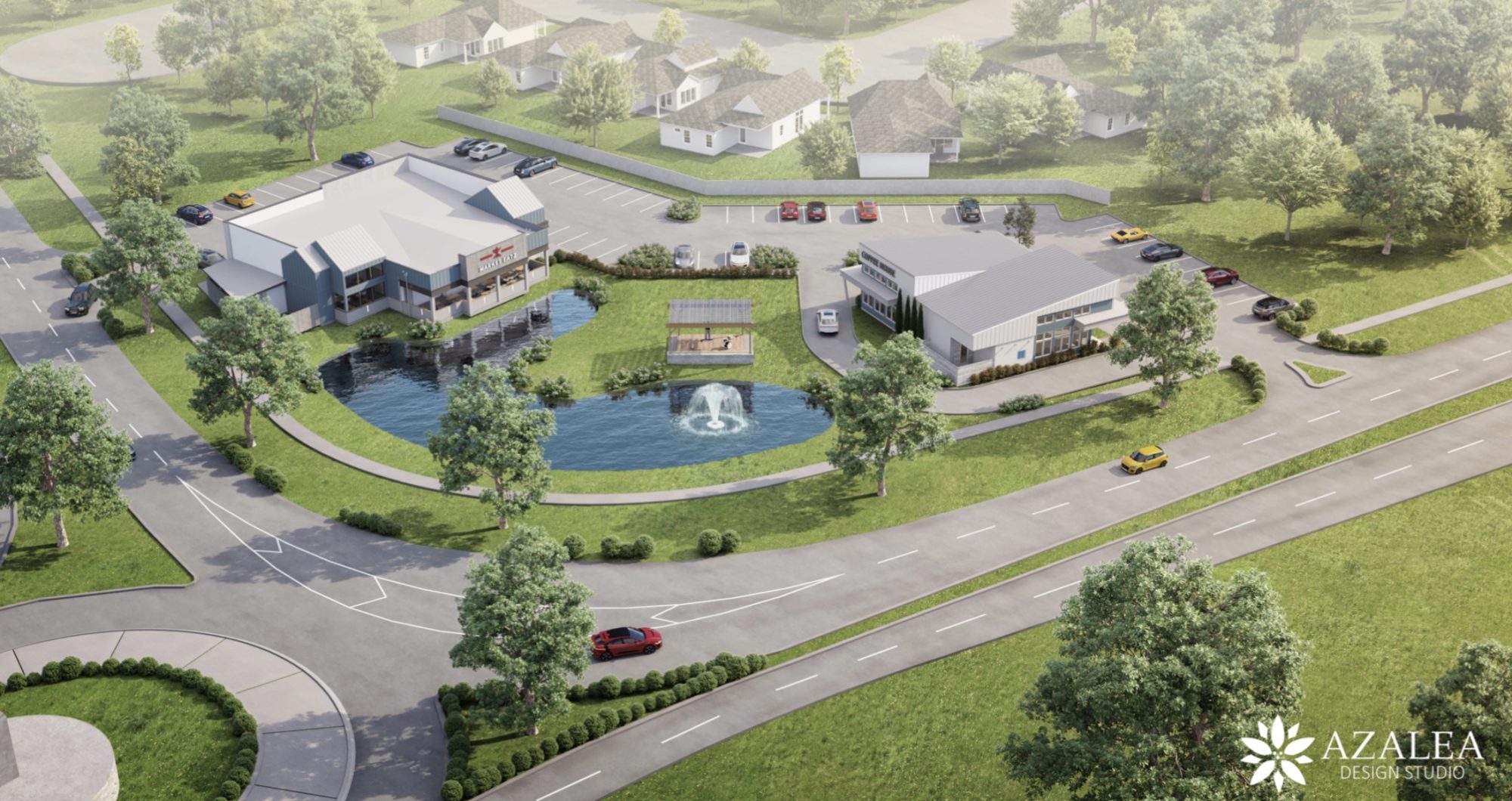 Renderings by: azaleadesignstudio.com
The residential portion of the development includes 19 cottage home lots where McLain will construct three-bedroom homes priced in the $200,000s. The homes are set to be under construction by the late summer of 2022.
The crown jewel of Sabal Point will be the second location of the extremely popular Market Eatz restaurant, owned and constructed by Bryan and Sylvia McLain. Market Eatz was a family effort, with Bryan serving as the visionary behind the design of McLain Marketplace and the restaurant concept. The restaurant's second location will be 5,600-square-foot and will offer its guests a casual indoor and outdoor dining experience. An outdoor patio will overlook a pond in the center of the development, and the style of the building will feature a contemporary, cool vibe.
Renderings by: azaleadesignstudio.com
Sabal Point's second commercial building will feature an outdoor plaza and drive-up window built by McLain that will house two additional tenants in 3,000 square feet. Space is currently available for lease in this building, which will surround a pond and central lawn including an outside performance stage. The lawn will double as an event space for farmer's markets and small concerts.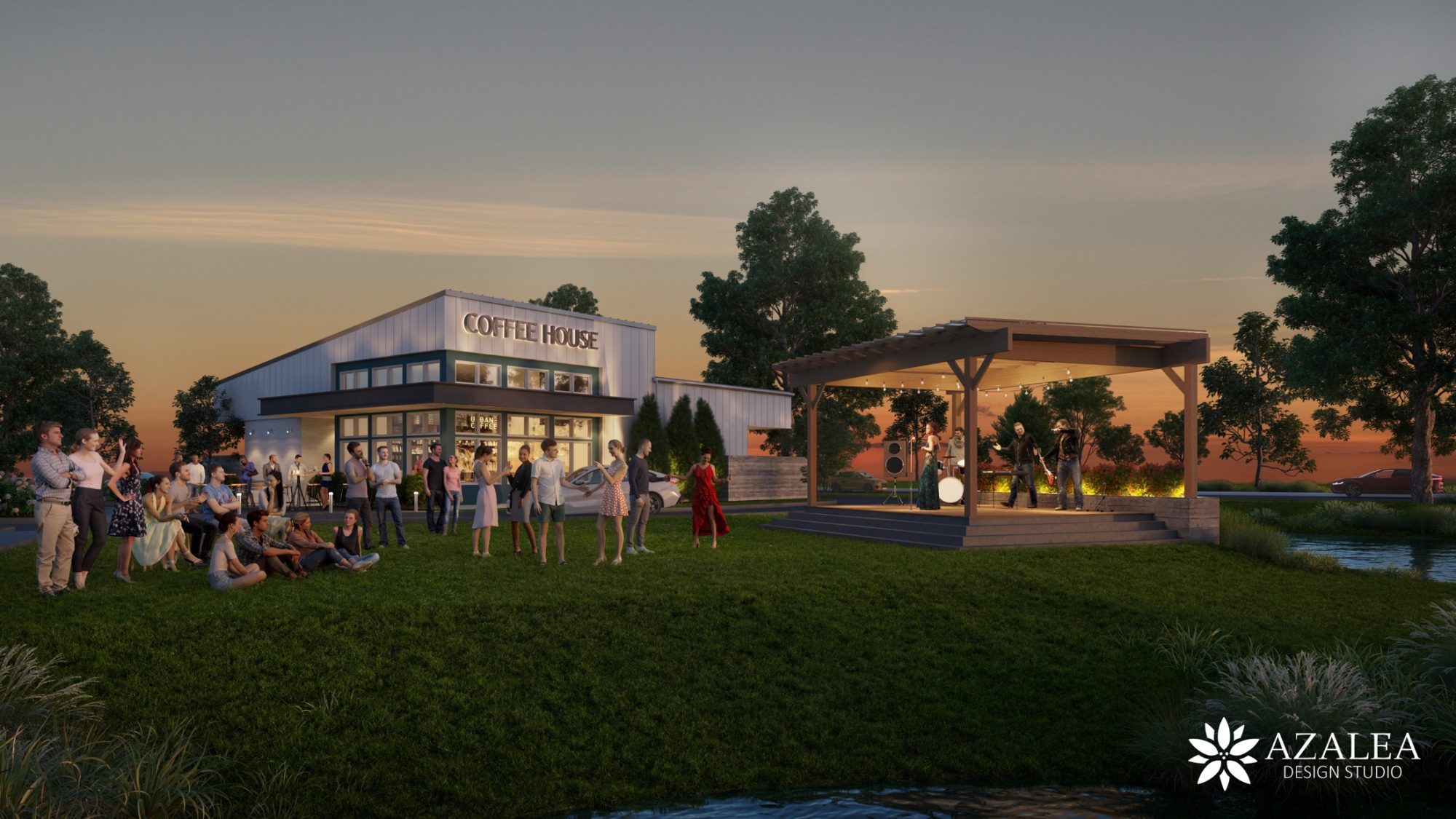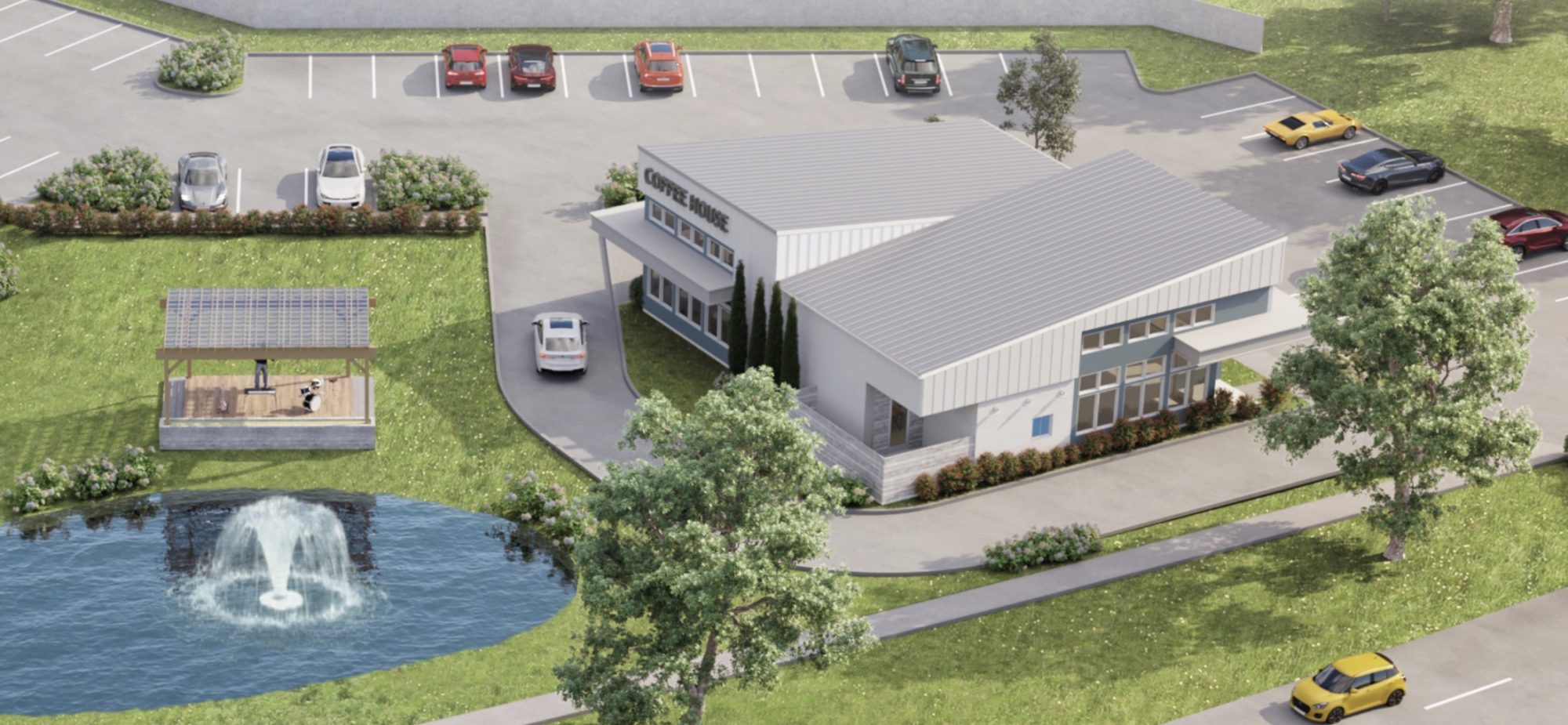 Renderings by: azaleadesignstudio.com
"The Sabal Point development was designed with family and social gatherings in mind," says Architect Tim Green of Azalea Design Studio. "The new Market Eatz location was intended to anchor the development with an exciting space for the surrounding community to come and enjoy a good meal in an upbeat, stylish atmosphere. We are excited about the fresh new look of the architecture and cannot wait for everyone to make the new location a regular destination."
Billeaud Companies' CEO Steven P. Hebert says, "Billeaud Companies is proud to be teaming up with Bryan and Sylvia and McLain Companies on this neighborhood development. This will be an exciting addition to the area, bringing traditional neighborhood amenities and feel to an already thriving residential area."
Sabal Point is a prime neighborhood location, with Sabal Palms, Cypress Meadows, Sugar Trace, and Deer Meadow subdivisions all a short walk, bike ride or drive away.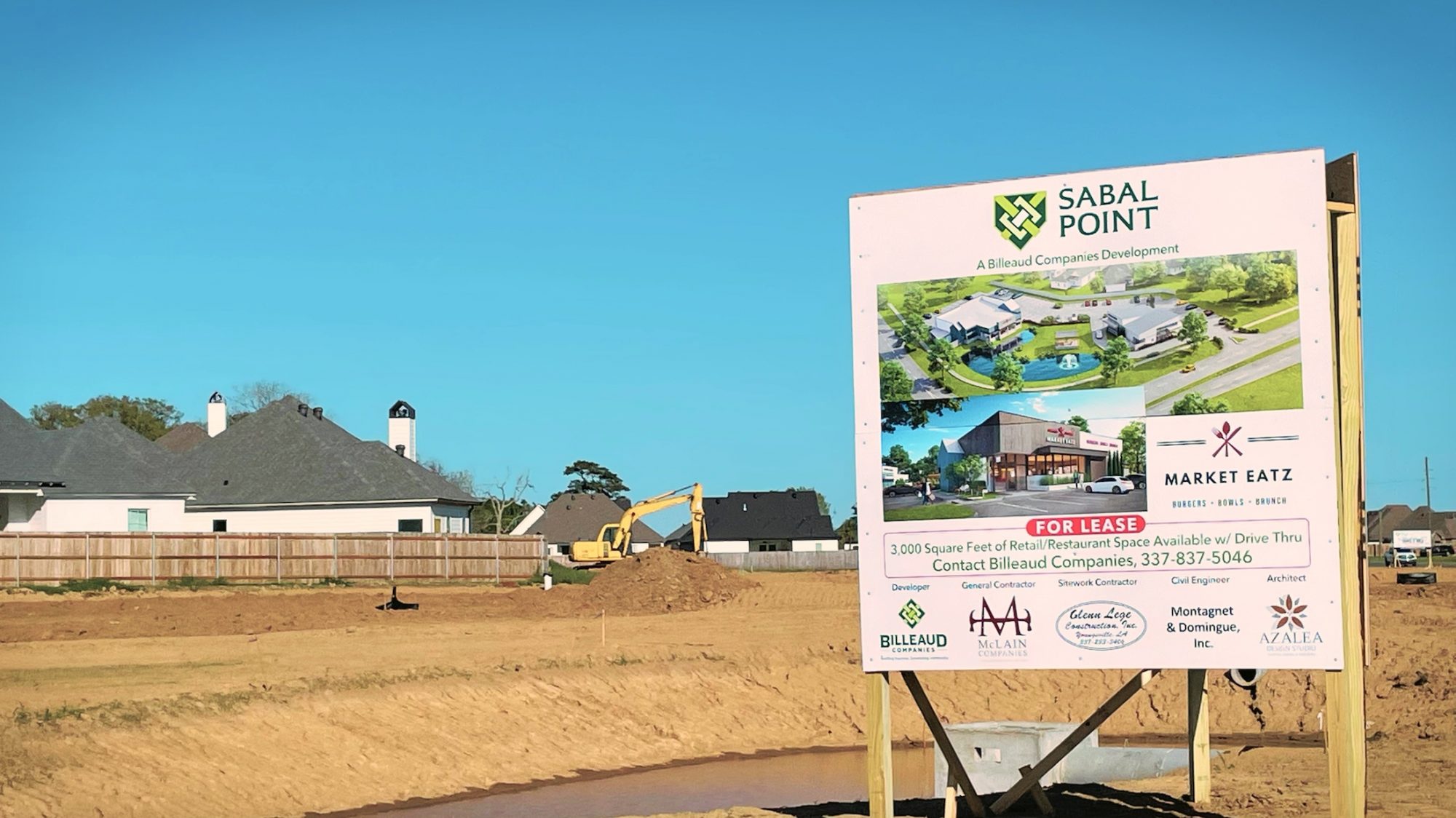 McLain Companies is just as excited about the partnership and development. "When Steven approached me, I quickly knew our visions were aligned and we would produce something special for Acadiana," says Bryan McLain. "Our team at Market Eatz is thrilled to be bringing their food and hospitality to the Broussard/Youngsville area."
We estimate that the entire center will be completed by mid-late fall 2022. Once more 'concrete' details are provided, we will repave this post. You know we had to stick a pun in there, c'mon man.
You can follow Market Eatz at https://www.facebook.com/MarketEatz.
To learn more about Billeaud Companies and McLain Companies, see the links below: