Scooter's Coffee, a new locally owned & operated drive-thru only coffee franchise is officially now open today at 2492 W Congress Street in front of Bayou Shadows Apartment Complex.
We initially posted about this spot back in June. Since then, construction went up quick! See post: https://developinglafayette.com/wp/scooters-coffee-a-drive-thru-only-concept-is-coming-soon-to-lafayette-the-first-in-louisiana/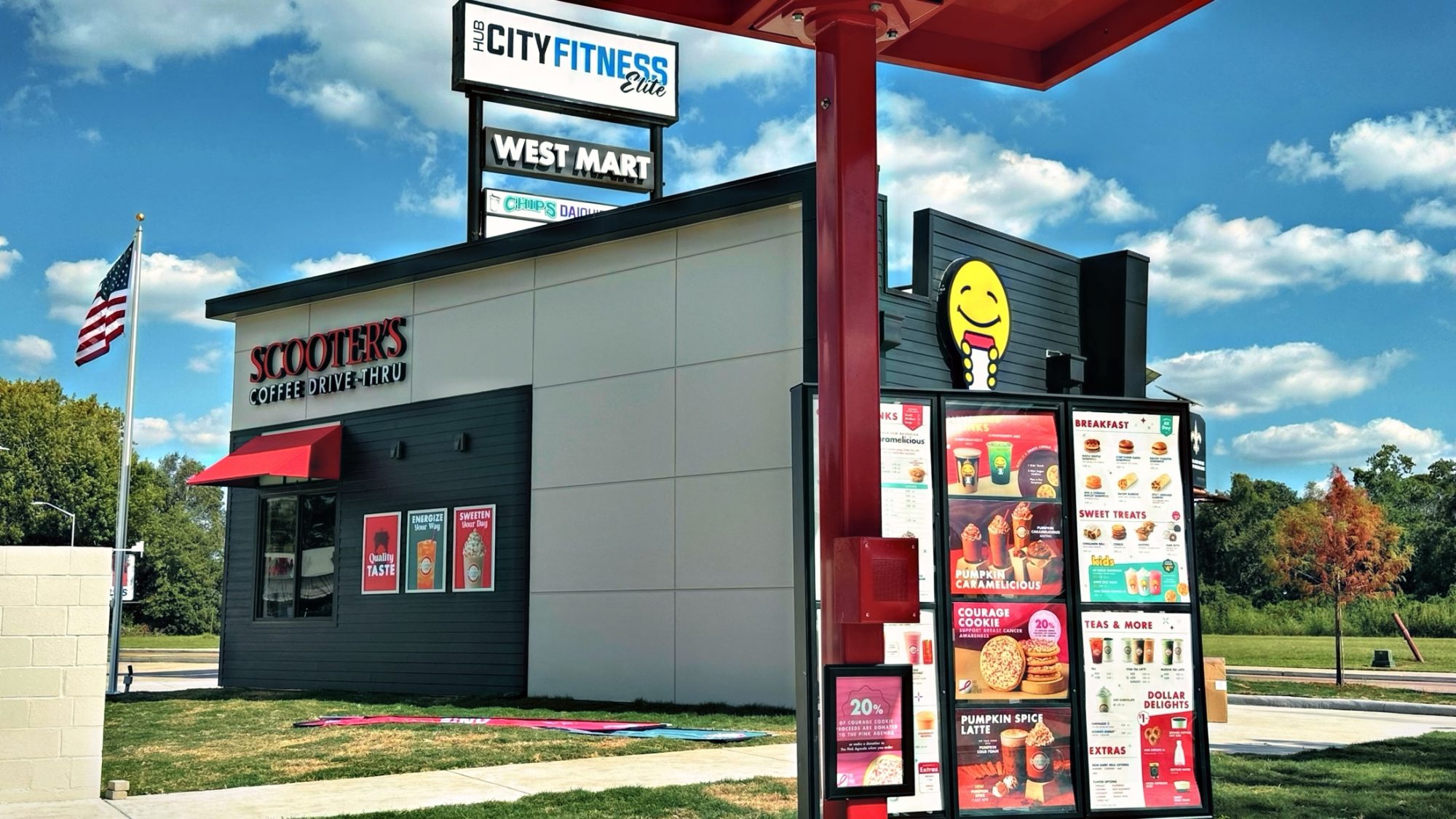 The concept for Scooter's Coffee is designed to be fast as it is focused on drive-thru only. The menu a variety of hot, iced, and blended coffee drinks, smoothies, energy drinks, and teas as well as breakfast & pastry items for a quick one-stop. With coffee being the second most traded commodity globally, Scooter's Coffee sources only the top 10% of specialty coffee beans in the world, according to their website.
My son & I stopped by a couple of weeks ago and were able to try the place out as they trained for service. I got the Iced Caramelicious and my son got their strawberry & banana smoothie. The coffee was great and my boy loved his smoothie. So that's good!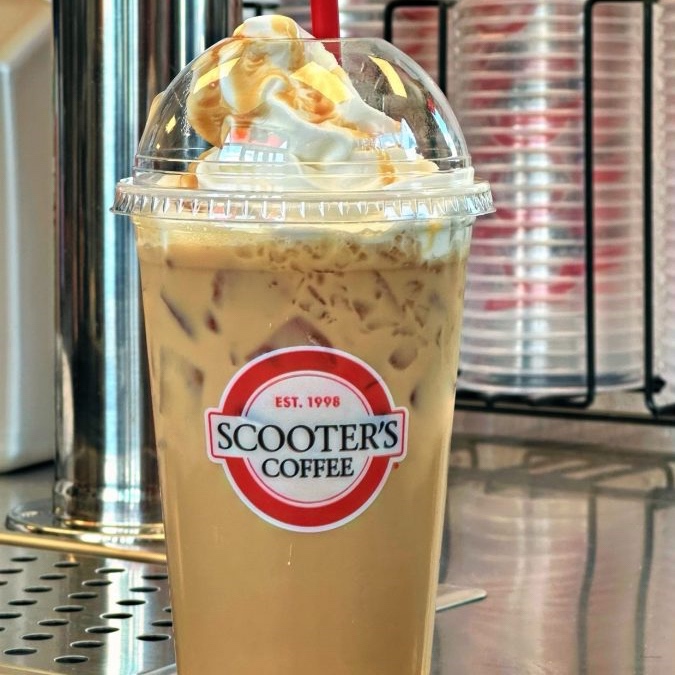 Iced Caramellicious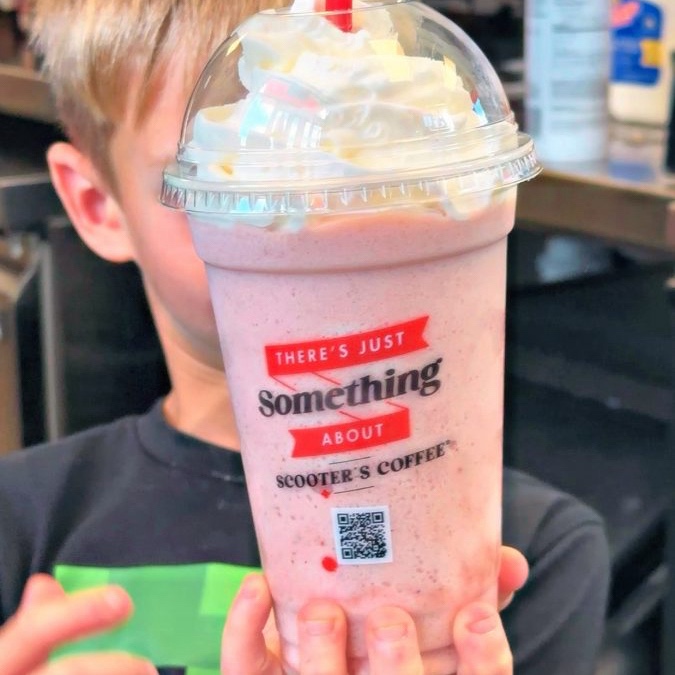 My son's Strawberry Banana Smoothie 😊
Below are today's Grand Opening details:
November 3 only: Buy one drink to get one FREE when you pay with our mobile app! Get the app: https://www.scooterscoffee.com/mobileapp
BONUS: Free sticker with every purchase (while supplies last)
(Buy one get one free of equal or lesser value. Limit 1/day. Valid at 2492 W. Congress St. Lafayette, LA 70506 on November 3, 2023 only.)