Pour Holdings, the parent company of POUR recently acquired Romacelli in River Ranch and Sugar Mill Pond.
The acquisition of Romacelli into the Pour Holdings portfolio will usher in new renovations to the River Ranch location at 115 Stonemont Road, which is slated to begin in a few weeks.
"We are pleased to announce Romacelli of River Ranch and Sugar Mill Pond is now under new ownership. Our restaurant group, Pour Holdings, will operate both locations with the vision of updating and refreshing our current menu, cocktail menu, atmosphere, and overall operations. After a brief upcoming renovation, we can't wait to unveil what we have planned for the new and improved Romacelli, and we look forward to serving the Lafayette community for many years to come!"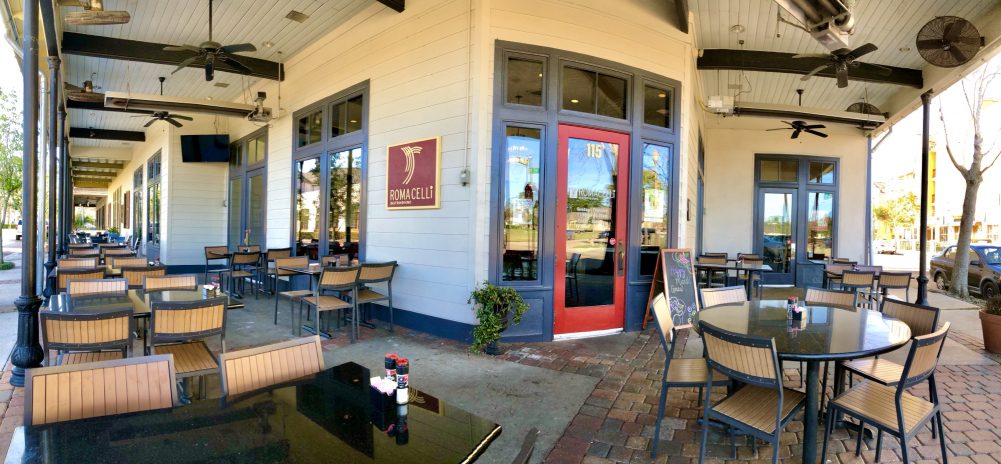 Renovations to the River Ranch location will include but are not limited to, knocking down walls, opening up the entire space for greater visibility inside & out, building an all-new, front & center circular bar top, along with many other improvements. A real wood fire oven is also being imported in and installed near the back, which will include a partial wrap-around bar top for guests to enjoy better gourmet pizzas.
Once renovations are to begin at the Romacelli in River Ranch, construction is expected to last for about a month.