Rock 'n' Bowl de Lafayette, in Downtown, is inching closer to opening their doors to the public.
In this post, you will see photos & video of the restaurant — formerly the bank drive-thru — with repurposed bricks from the bank, stage & dance floor taking shape, the bowling lanes being constructed, brief shots of the kitchen and the upstairs bar & suites with TV's installed.
Even though it looks like there is still tons of work to be done, the bones are in. The only thing left to do is to slap the lipstick on, according to Johnny Blancher, CEO.
Some of the coolest attributes of Rock 'n' Bowl de Lafayette is the transparency, literally. The kitchen has clear windows for anyone to see the action going on inside, and the backend workings of the bowling alley will be visible from Jefferson Street. The upstairs suites will be open to allow for the lower level music to resonate throughout each rented space.
As for a set opening date, there isn't one. However, Johnny hopes to blow the doors open this summer. So keep a lookout!
For more in-depth info, and views into this former bank turned bowling alley, see our previous progress post on Rock 'n' Bowl (here).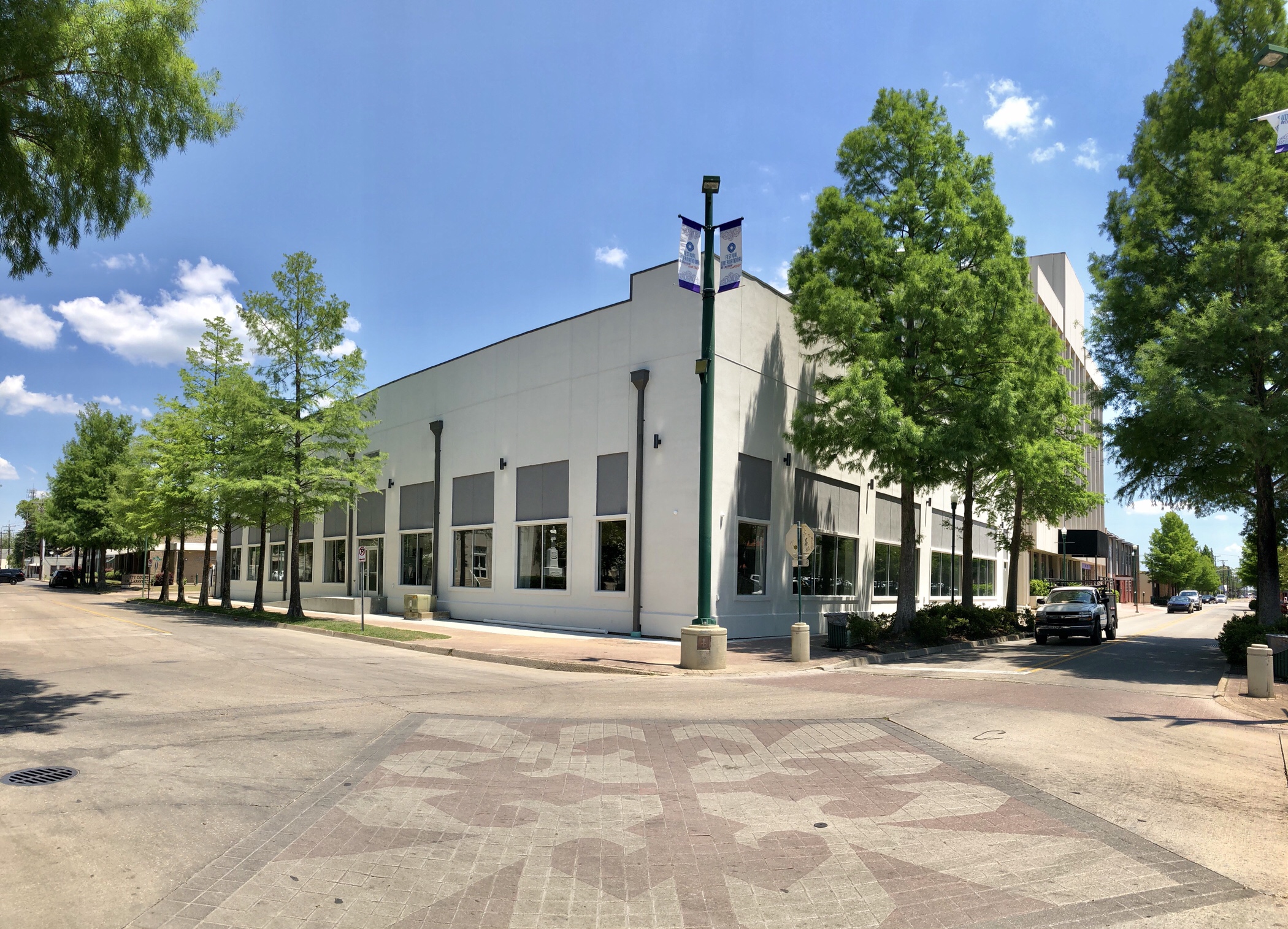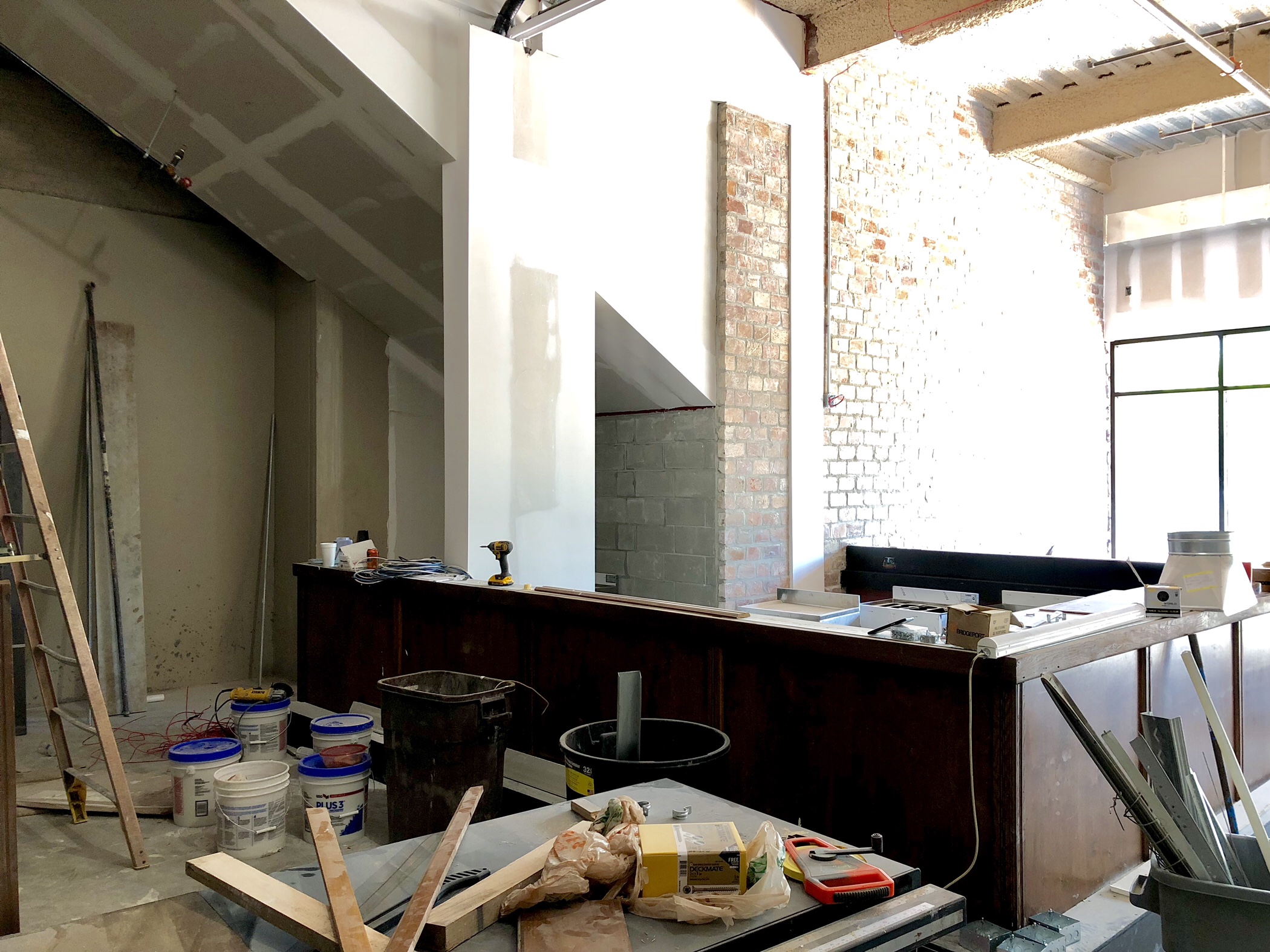 Restaurant bar area.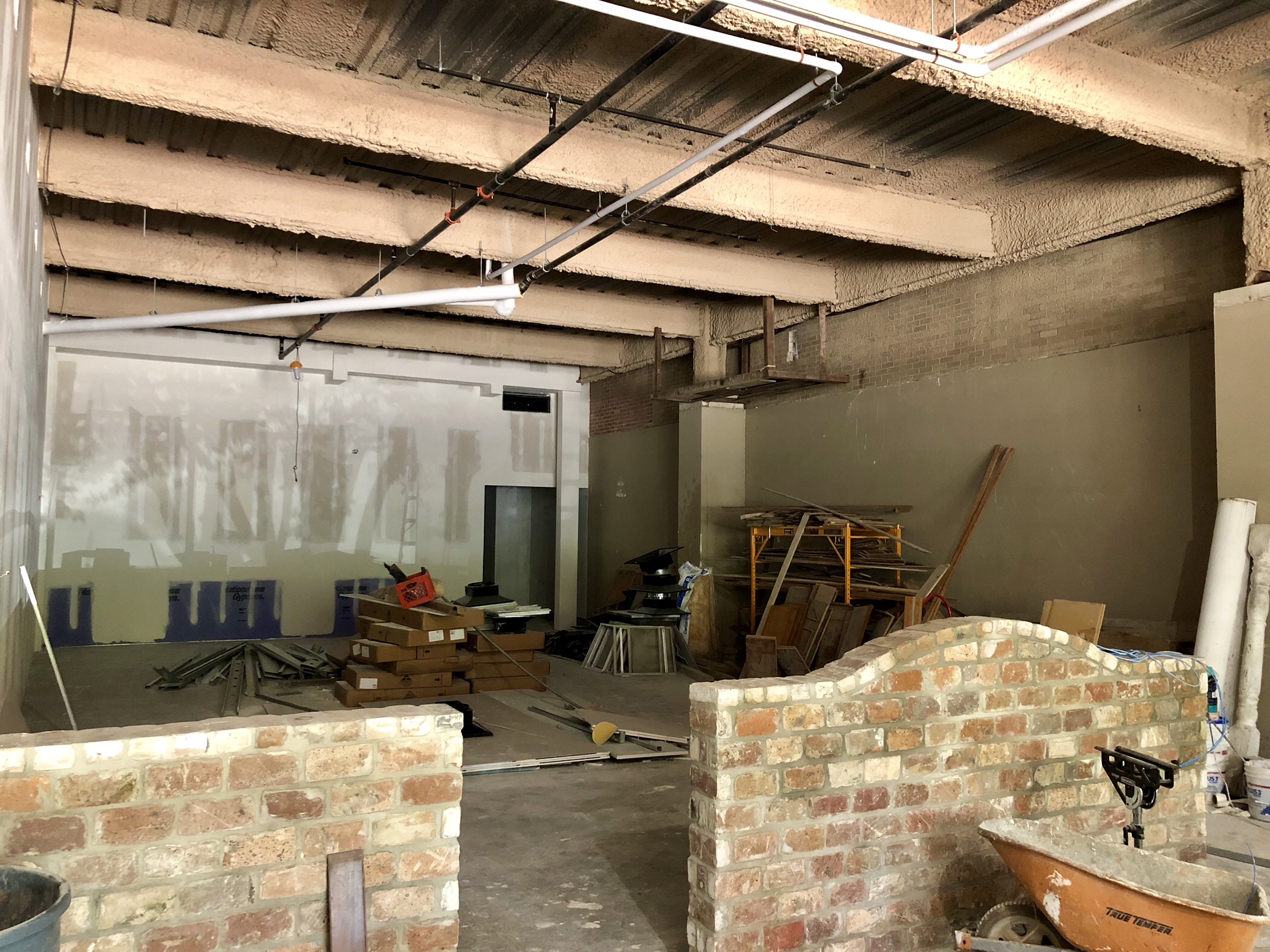 Restaurant seating area with prominent repurposed-brick divider.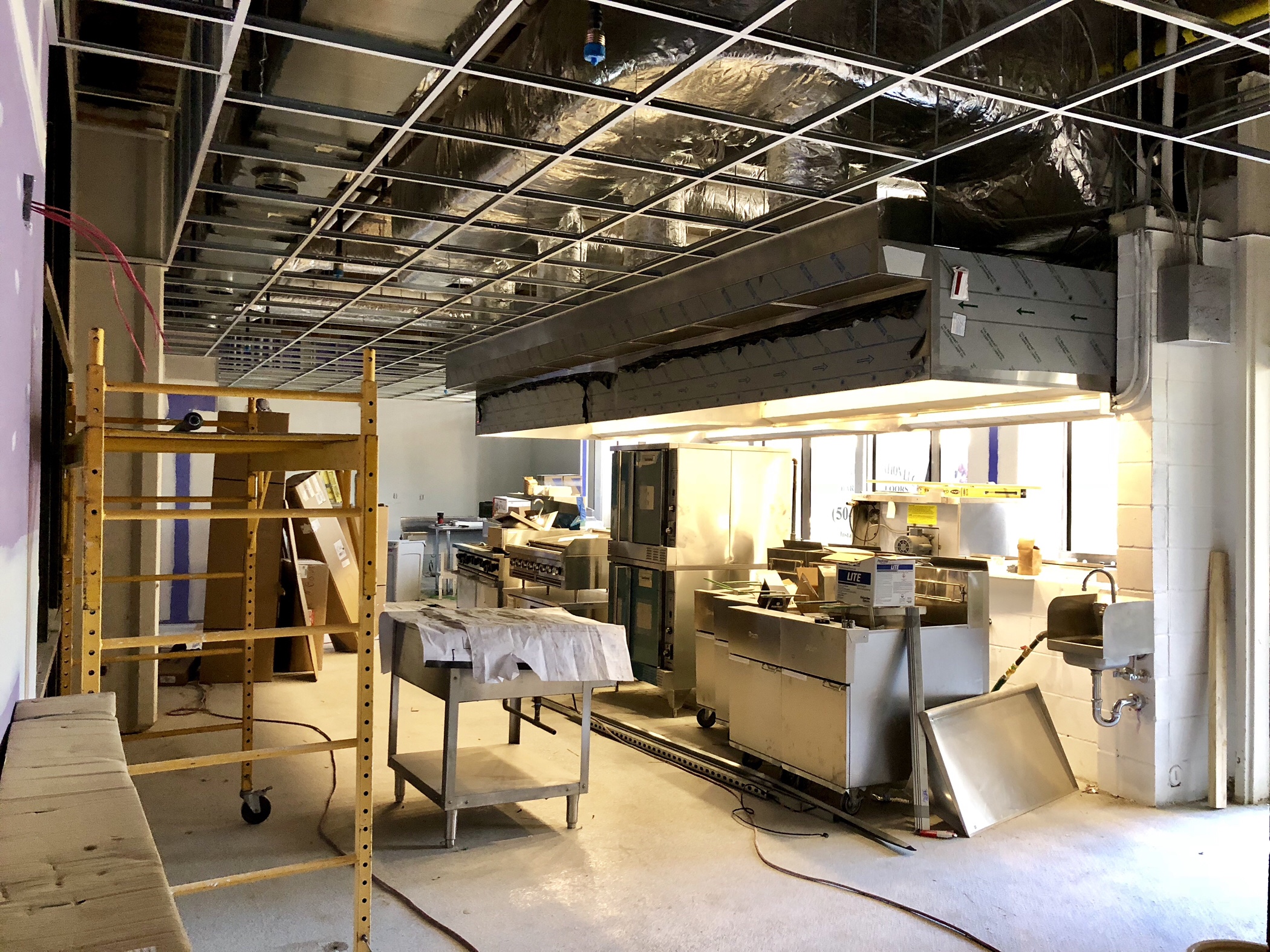 View into the restaurant.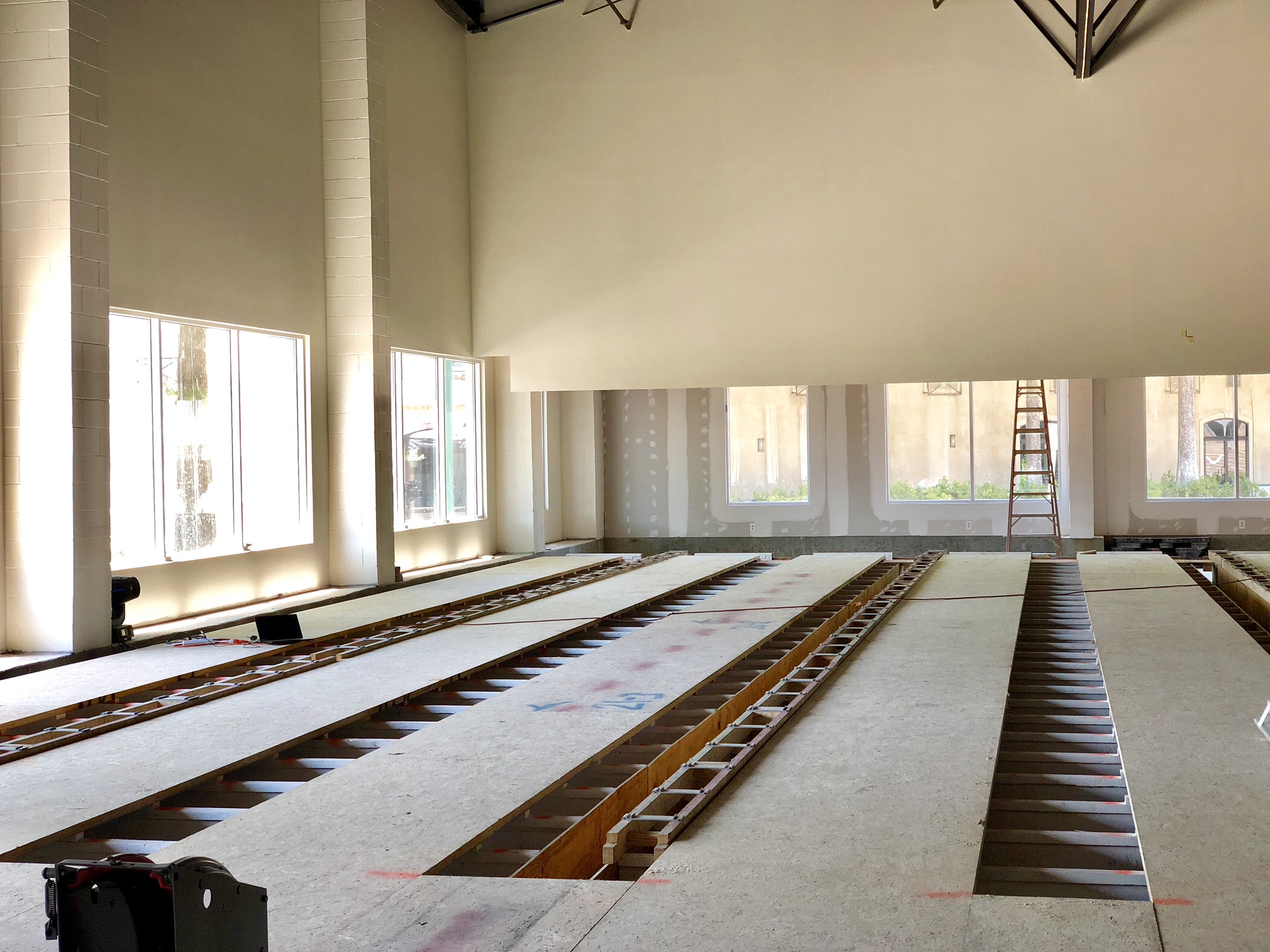 Shot of the lanes, 16 lanes total.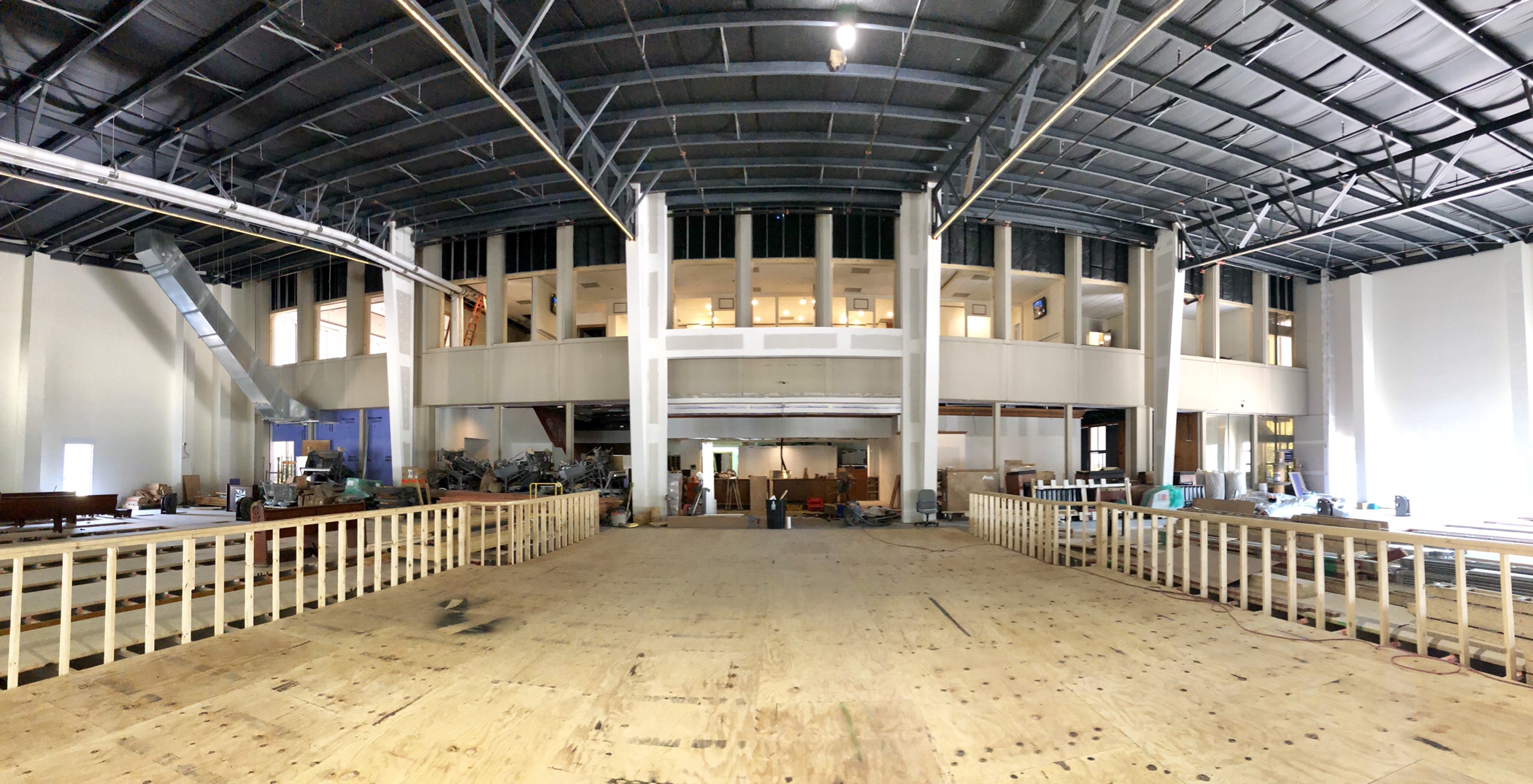 Views from the ground level & stage area looking up at the upstairs suites.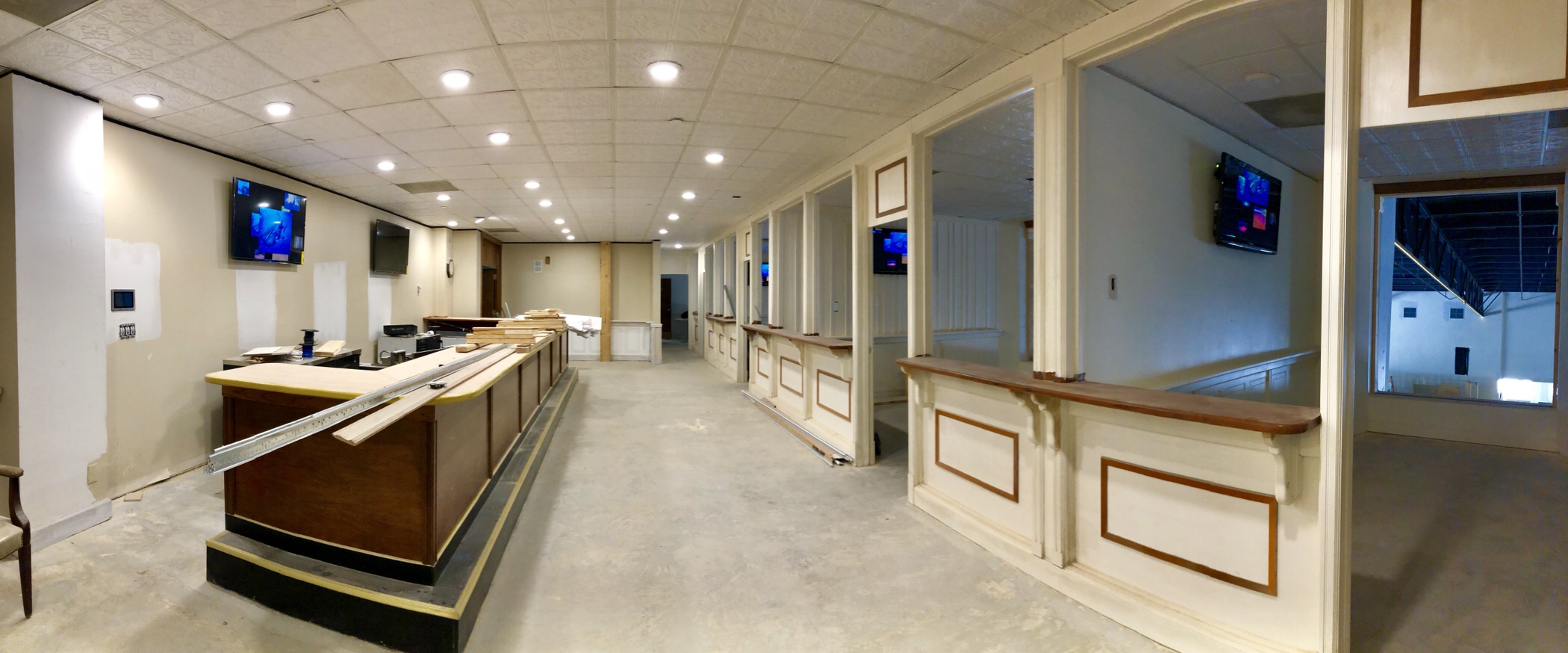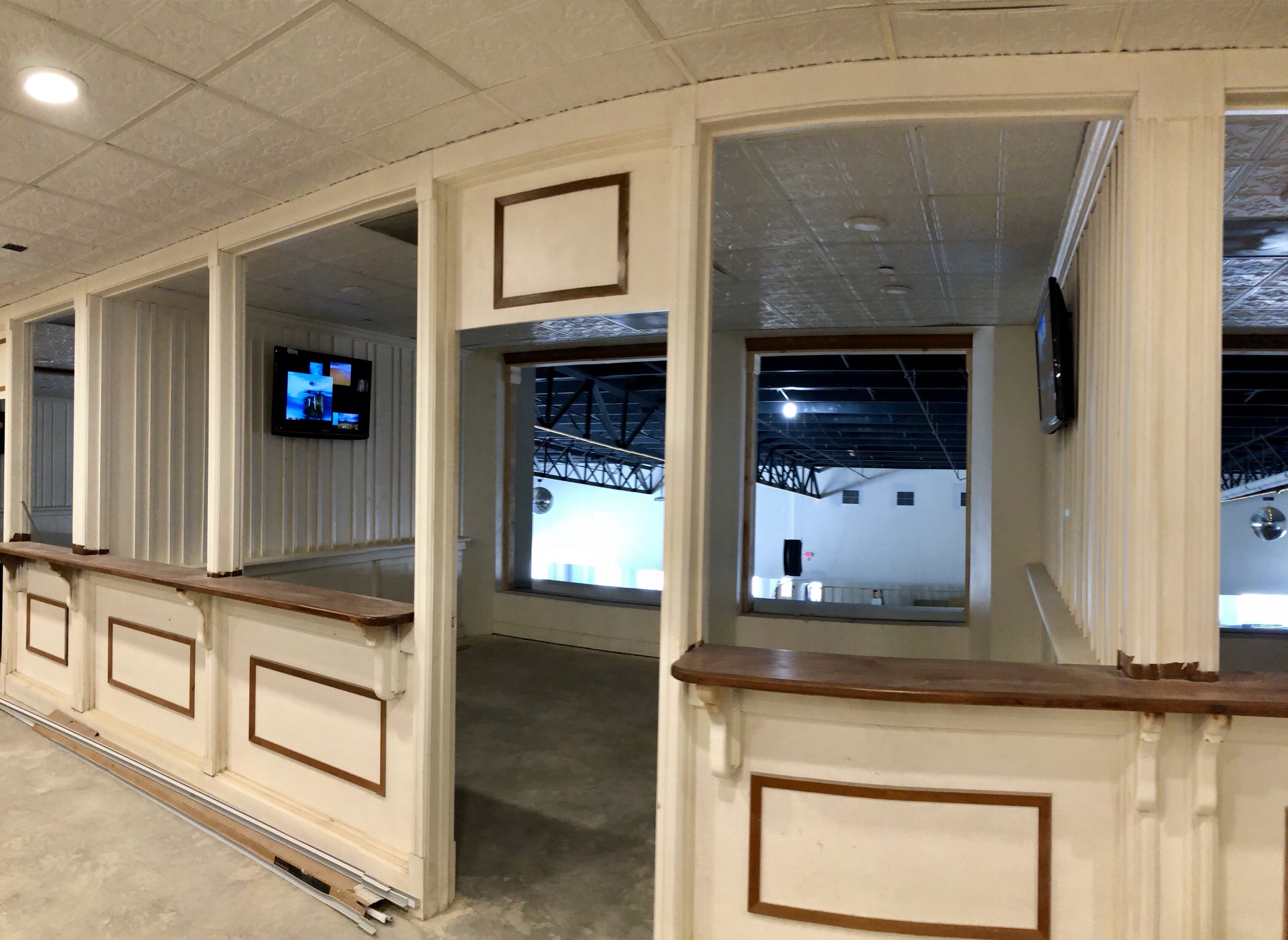 Upstairs bar, and suites.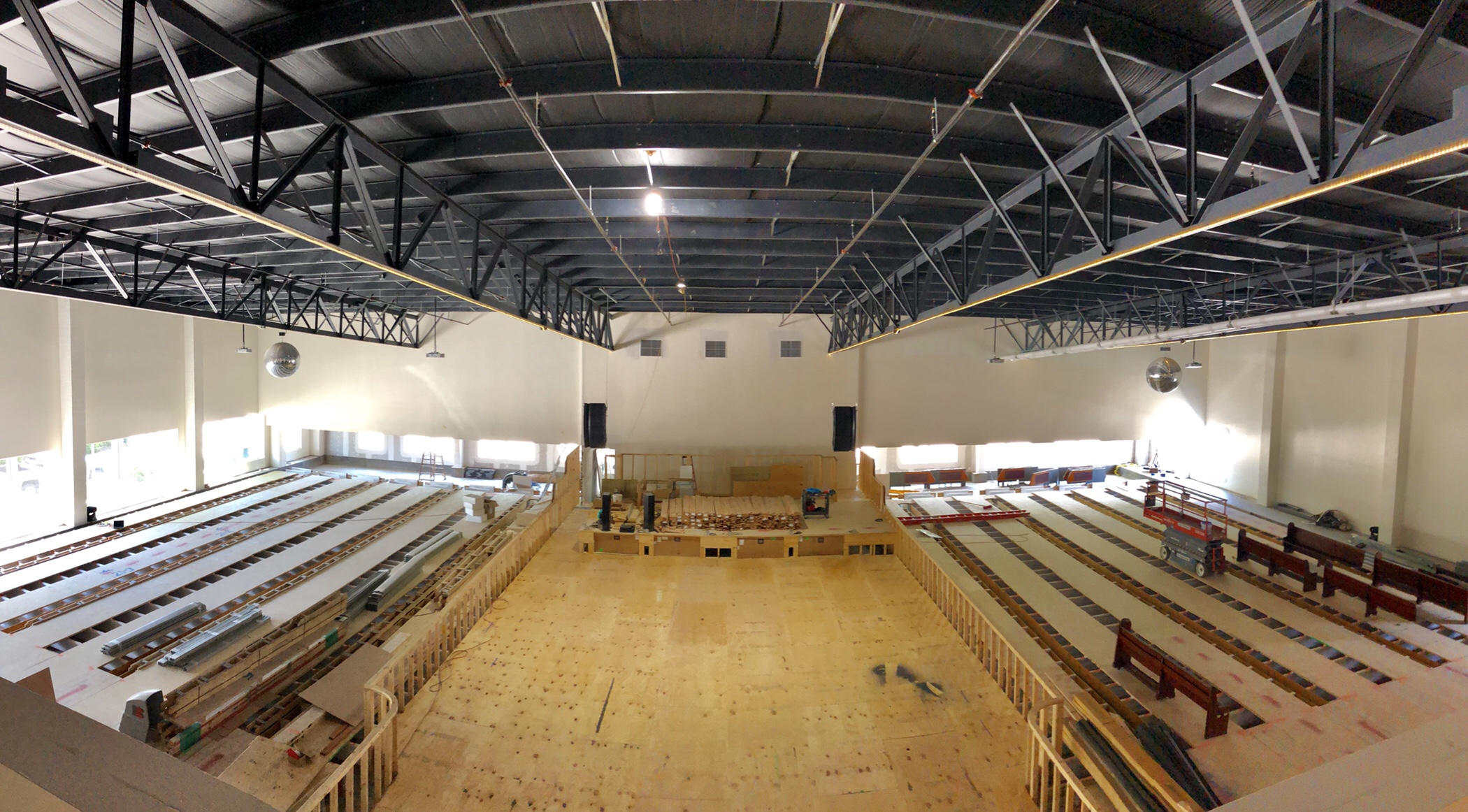 View from one of the upstairs suites looking down onto the stage, and lanes.