Lafayette Parish's EV Infrastructure has been the topic of discussion as the electrical vehicle(EV) market grows exponentially national wide. Much of the talk is centered around making Lafayette EV friendly—a trait we've been lacking—as neighbors like Lake Charles, Baton Rouge, and even flippin' Alexandria(pronounced "Elec", locally) have become early adopters of the technology.
Fun fact: Tesla's Supercharger Network has grown at an average rate of about 275 newly opened Superchargers per year since January 1st, 2014.
Recently, permits have surfaced for electrical lines to be installed for a proposed Tesla Supercharger Station at the Stirling Center shopping center, located at Louisiana Ave. & I-10. This area makes for the perfect site for a Supercharging station, given the proximity to Interstate-10, as well as Target, Academy, Chick-fil-A, and many other businesses. Not to mention that the average mileage for a fully-charged Tesla is around 230 miles, so the closer each station is to each other the better the continuity of the Tesla EV network. LCG is also working to add more EV charging stations across the Parish, according to sources.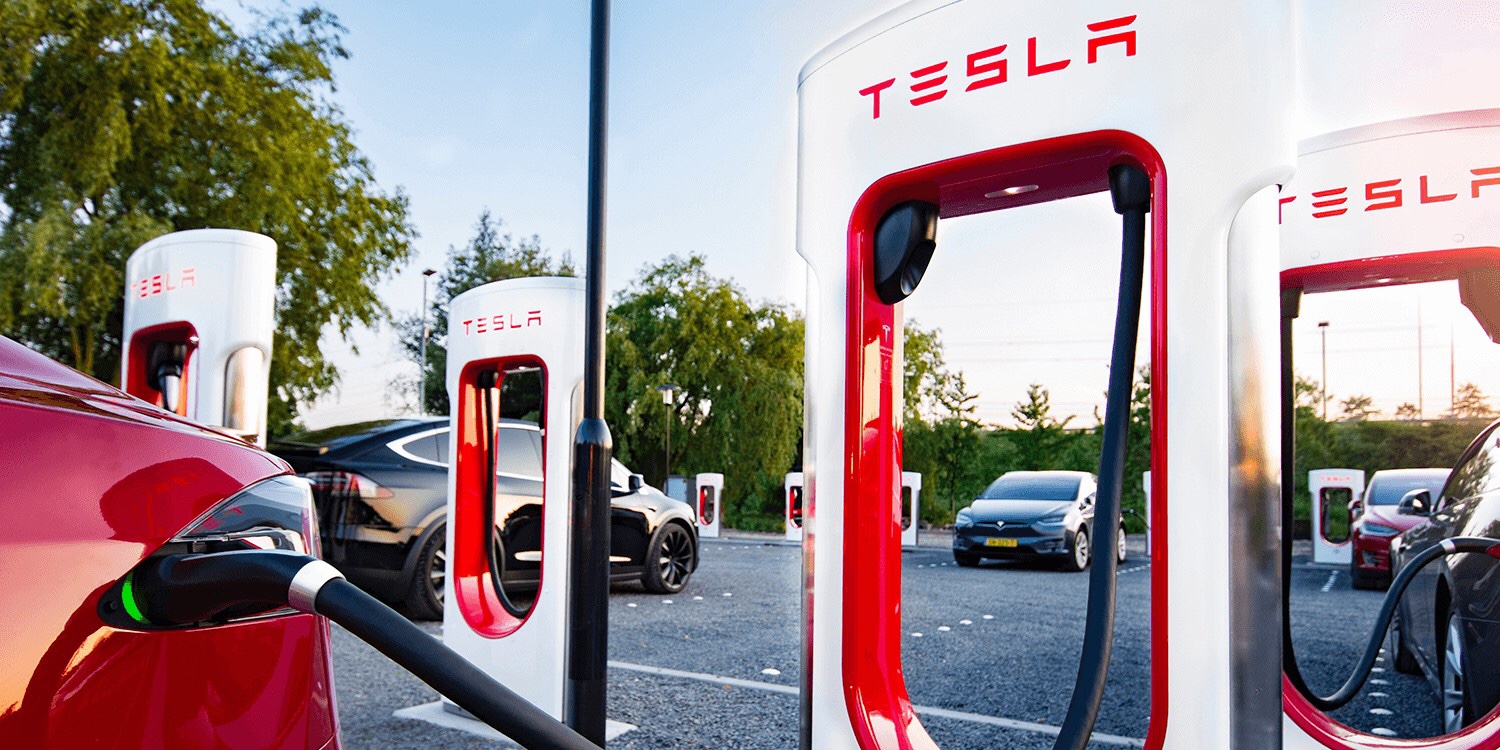 Photo of Tesla Superchargers, courtesy of teslarati.com.
Online research shows that the proposed Tesla Supercharger could consist of 8 charging stations which, by the way, are free to use for Tesla vehicle owners. The other nearby Superchargers consist of 6 stations with New Orleans' location showing 8. The exact location of the chargers is still in question as dig maps highlight areas in front of Target, in front of Petco, and in front of Chick-fil-A.
As of now, there isn't enough public information to provide much more, but according to online forums, it is confirmed.
What has been confirmed is that two Level-two Tesla charging stations conveniently located at the new West Regional Public Library in Scott, LA, will tentatively open in about two weeks to the public for use for free. Even if you're not a Tesla driver, there is already an EV charging station in place that will soon open as well that is also free.
Map, courtesy of supercharge.info, shows all of the Superchargers that are active in red, pending in blue, and construction comes for those under construction.