Starting construction back in early 2022, the new 70-unit apartment building, called The Monroe, is being constructed at 339 Monroe Street, just off of W. 2nd Street, next door to The Studios at LWG.
The Monroe's amenities will include a private swimming pool, fitness space, outdoor grilling space, a dog-washing station, green infrastructure, and all of the benefits of being located near Downtown Lafayette.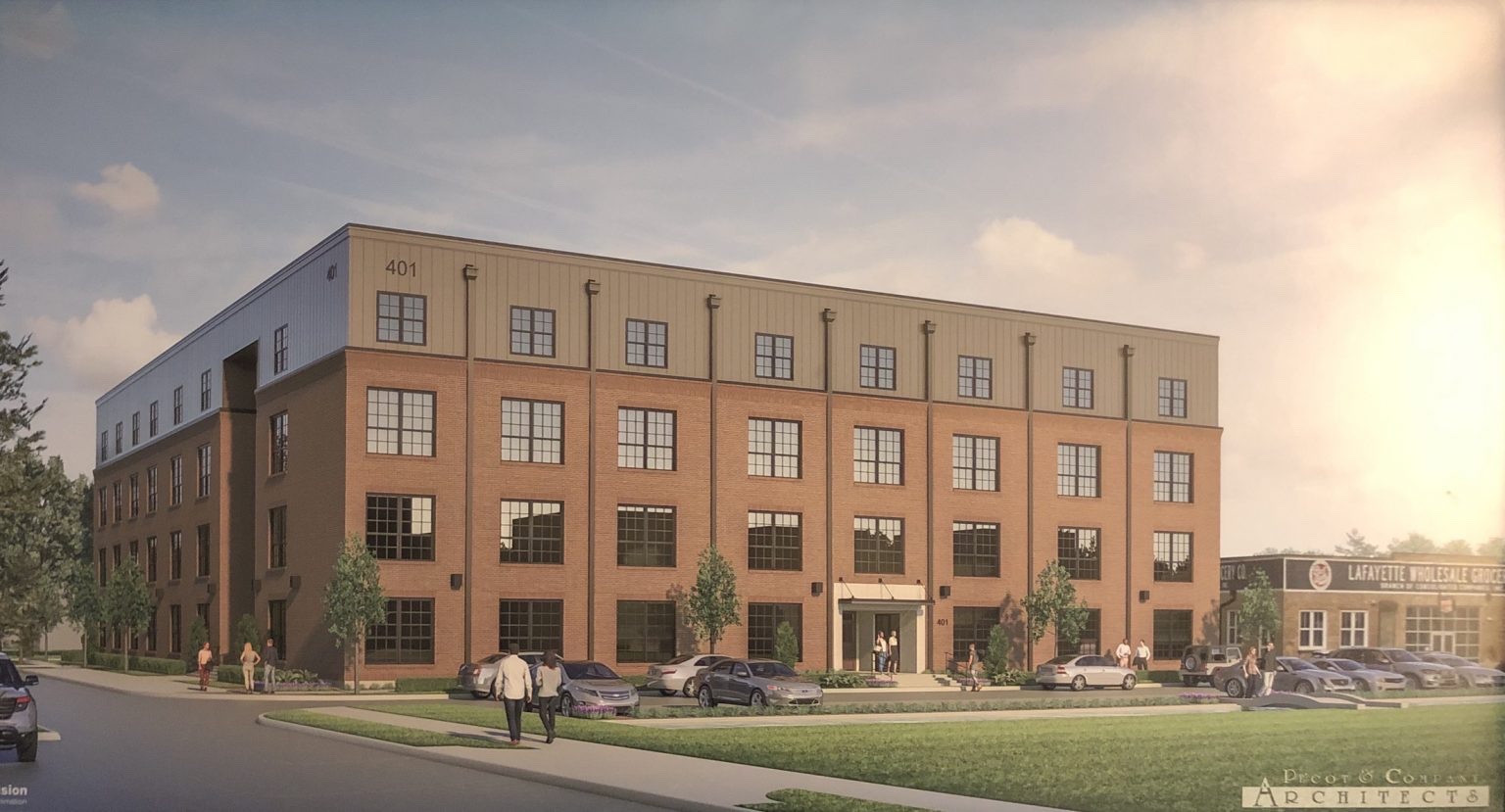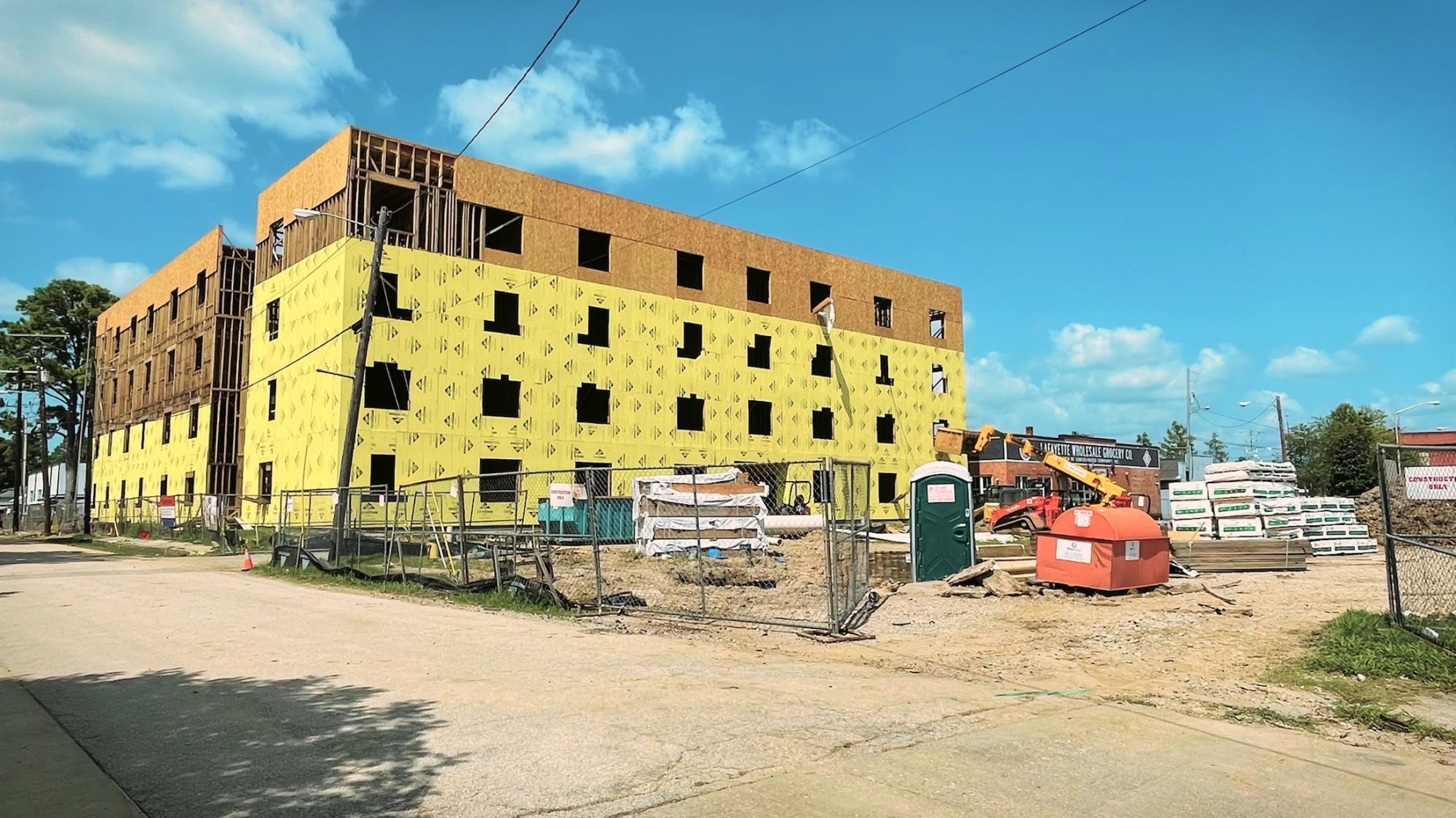 Actual project with a similar angle as above rendering
Downtown Lafayette has seen an explosion of new residential property development over the past 5 years; a product of all of the work, planning, investment, and contributions made by many area locals over the prior 20+ years. It's like that saying, "It's an overnight success, 20 years in the making." Not many see the work going on behind the scenes to make Downtown Lafayette and its surrounding areas become what many know it can become. As a 12-year resident of Lafayette Parish, we are excited about Downtown and all of the growth. There are so many new restaurants, shops, and events happening that were not there before we moved here. And while Lafayette may not be Austin, TX, or whatever new, trendy city you want to attempt to compare it to, we are making our own path to becoming a city worth emulating for cities of equal size or smaller. So instead of asking how can we be more like Austin, what we should be asking is how can we become a better Lafayette for future residents that desire a great place to work & play.
Alright, we are getting off the soap box for now. But just know that we are here for the growth and are excited about Lafayette's future!
The tentative completion date for The Monroe is set for 14 months, according to the DDA.
See prior post of The Monroe at https://developinglafayette.com/wp/the-monroe-a-new-4-story-70-unit-residential-apartment-project-under-construction-in-downtown-lafayette/