Last year, in October, we shared the news that Leading Health Care of Louisiana started construction on a new 4.5 million dollar m home office building, located at 206 La Rue France—just off Pinhook Road.
You can read more about this in our initial post here: https://developinglafayette.com/wp/new-4-5m-home-office-building-to-house-lafayette-based-leading-health-care-of-louisiana/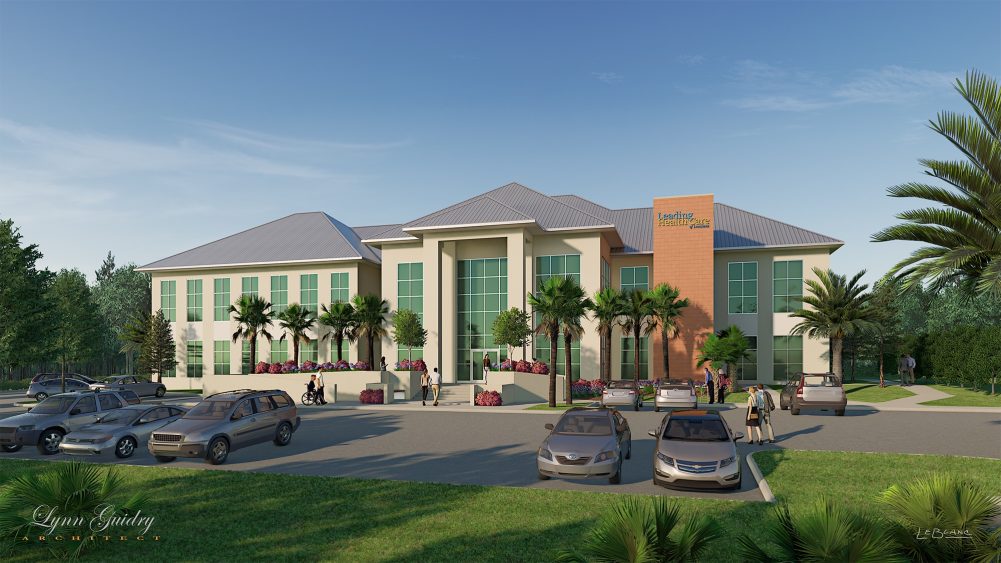 Just the other day, we asked ourselves, what does this project look like now? It has been several months—almost a year—and you really aren't able to see the building from Pinhook. So we decided to go check it out.
It appears that most of the steel structure is up and wall paneling will start to go up shortly if it hasn't already.
The building will be a two-story facility with approximately 20,000 square feet. The architect for the project is Lynn Guidry Architect from Carencro, and the general contractor is Master Builders & Specialists from Lafayette.
Tentative completion was set for the Summer of 2020, but with this global pandemic, the timeline appears to be pushed back some.