Sub Zero Ice Cream, located at 2916 Johnston, will soon close as the local franchise owner, Ken Bobbs, reopens his 100% locally owned Nitrogen concept, Professor Bob Beans, in its place.
We see no value in the franchise model and instead, prefer to keep all the revenues in our local community instead of outside of it. — Ken Bobbs
The transition should start soon at the Winnwood center location to convert Sub Zero to Professor Bob Beans.
Professor Bob Beans, formerly located in the Ambassador Town Center at 114 Meadow Farm Road Suite 110, closed September 2018 due to an unexpected death in the Bobbs family. Read on their statement on that in the Facebook post below.
Professor Bob Beans is a locally owned & operated company that specializes in coffee and ice cream utilizing Nitrogen. Nitrogen is used to fast-freeze liquids—like ice cream—to make a richer, creamier experience. Coffee can also be Nitrogen infused for a different coffee experience.
Bob Beans will offer the same quality ice cream and other frozen desserts along with coffee and grilled cheese sandwiches. See our post on Professor Bob Beans (here).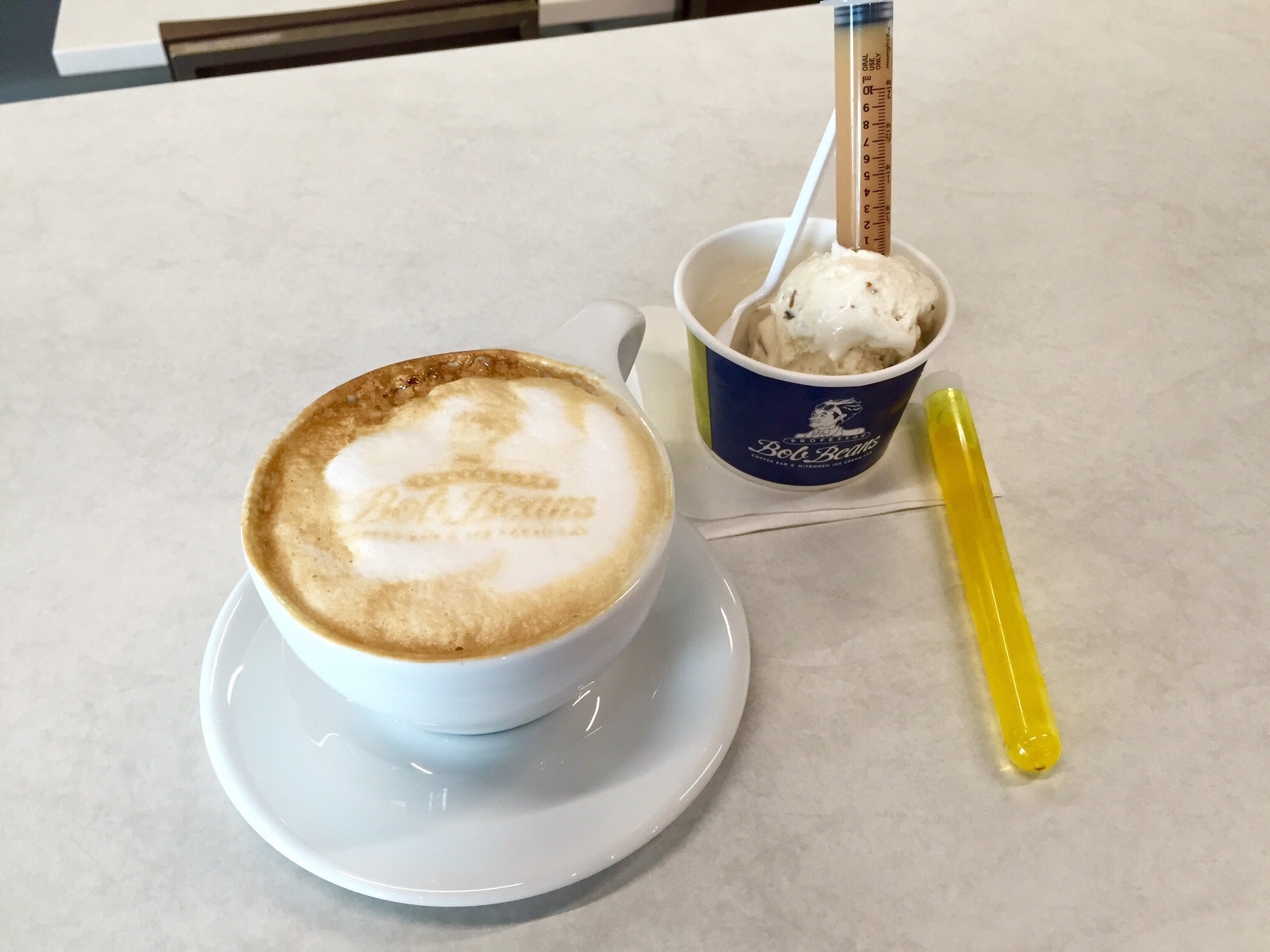 Photo of coffee and ice cream from Professor Bob Beans.
Below are current photos of Sub Zero that will be replaced by Professor Bob Beans.