The highly anticipated opening of Professor Bob Beans Coffee Bar & Ice Cream Lab is happening tomorrow, Monday, August 8th, 2016 in the Ambassador Town Center aka Costco development on Ambassdor & Kaliste Saloom.
This place is super cool, especially for children of all ages. Bob Beans is a locally created concept developed by the Bobbs family who own the local Sub Zero franchise.
I checked the place out Friday during their soft opening, and I was pretty impressed. I had a cappuccino & an ice cream with a syringe of injectable flavoring and a vial of flavor poppers(there is a better name for it, but that's what I am going with).
The ice cream creation process uses a similar nitrogen freezing process that Sub Zero uses, but it's different, trust me.
The coffee and be had in many different forms ranging from traditional drip, espresso, nitrogen infused, and mixed alocohol & coffee…yeah, that's was my reaction too. Talk about trying to take a nap, but you can't.
Be sure to check them out this week. The picture below of the product ranges at about $10 bucks for all of the fixings, but in many cases will be less then $10.
See their Facebook page facebook.com/Professorbobbeans/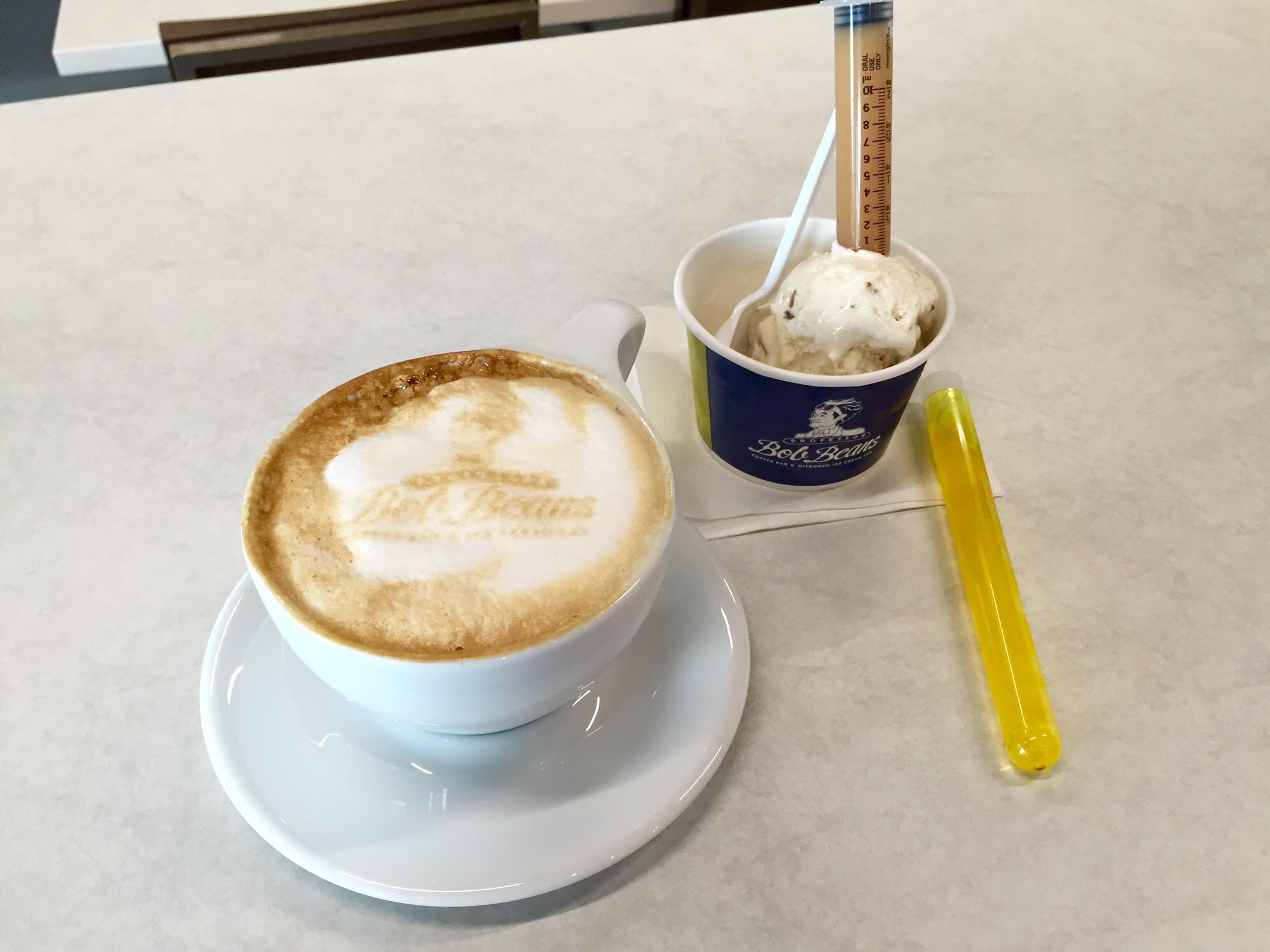 Your eyes aren't fooling you, that's an actual printed logo on the foam.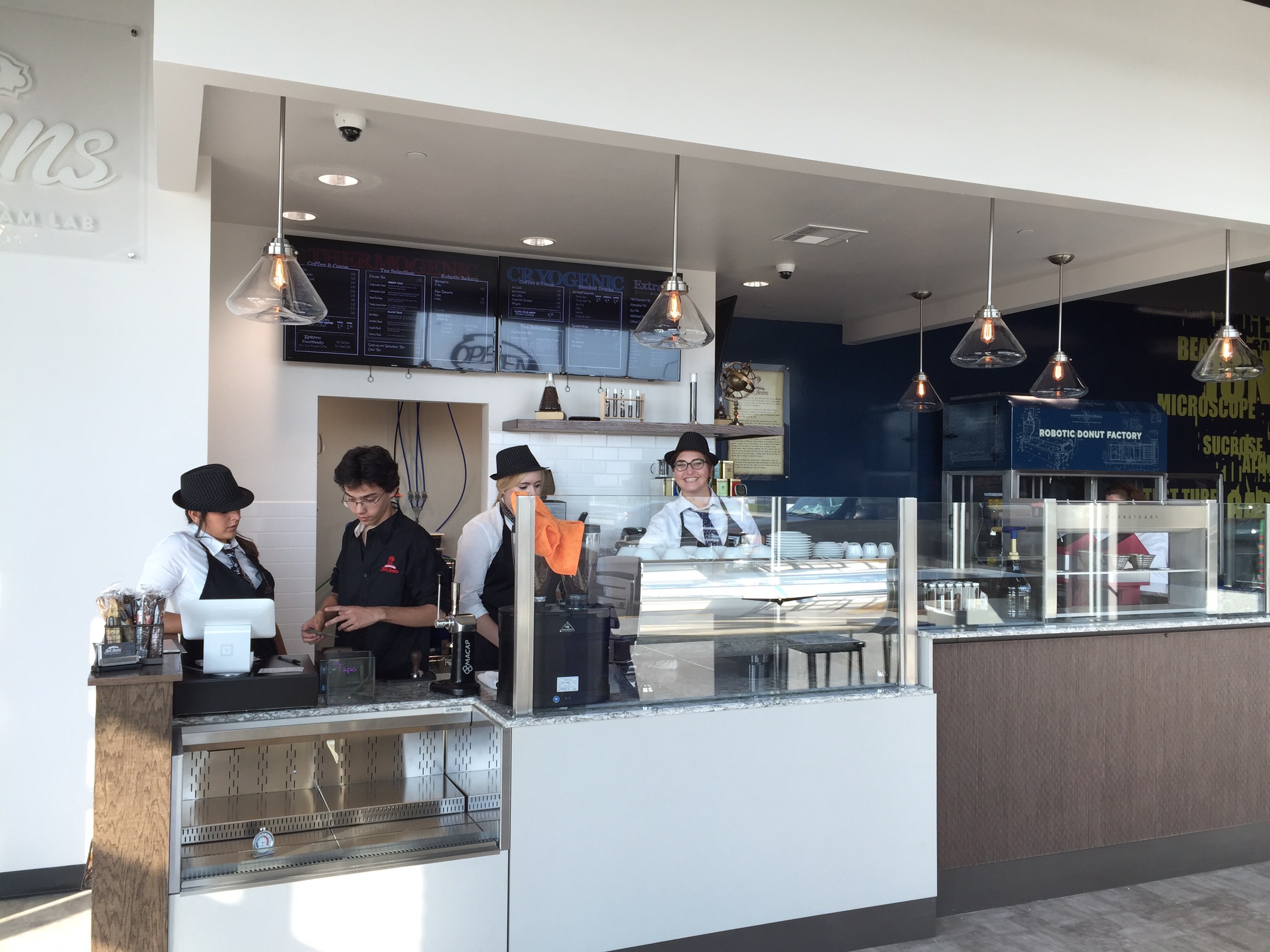 Someone is big cheesen.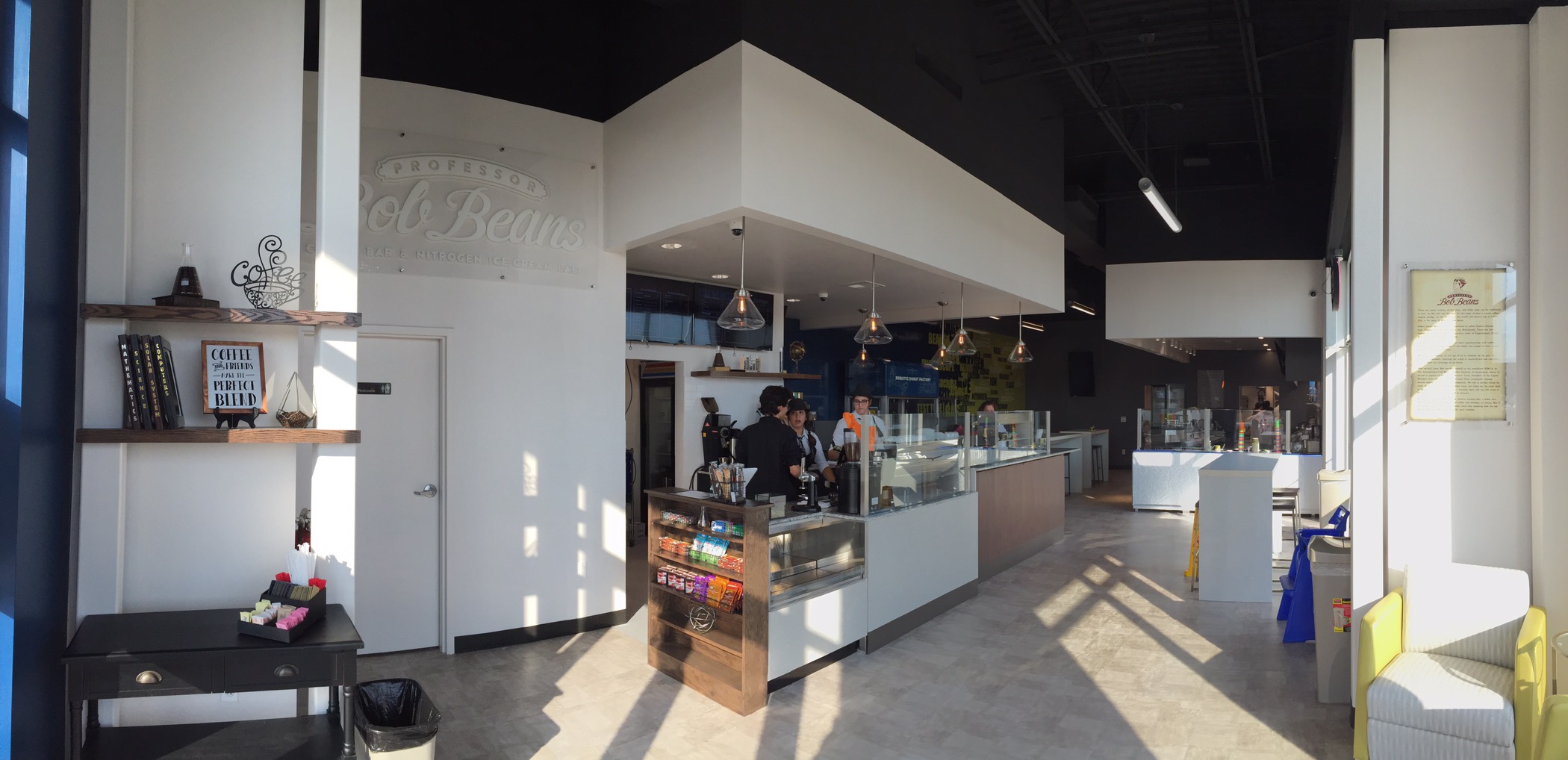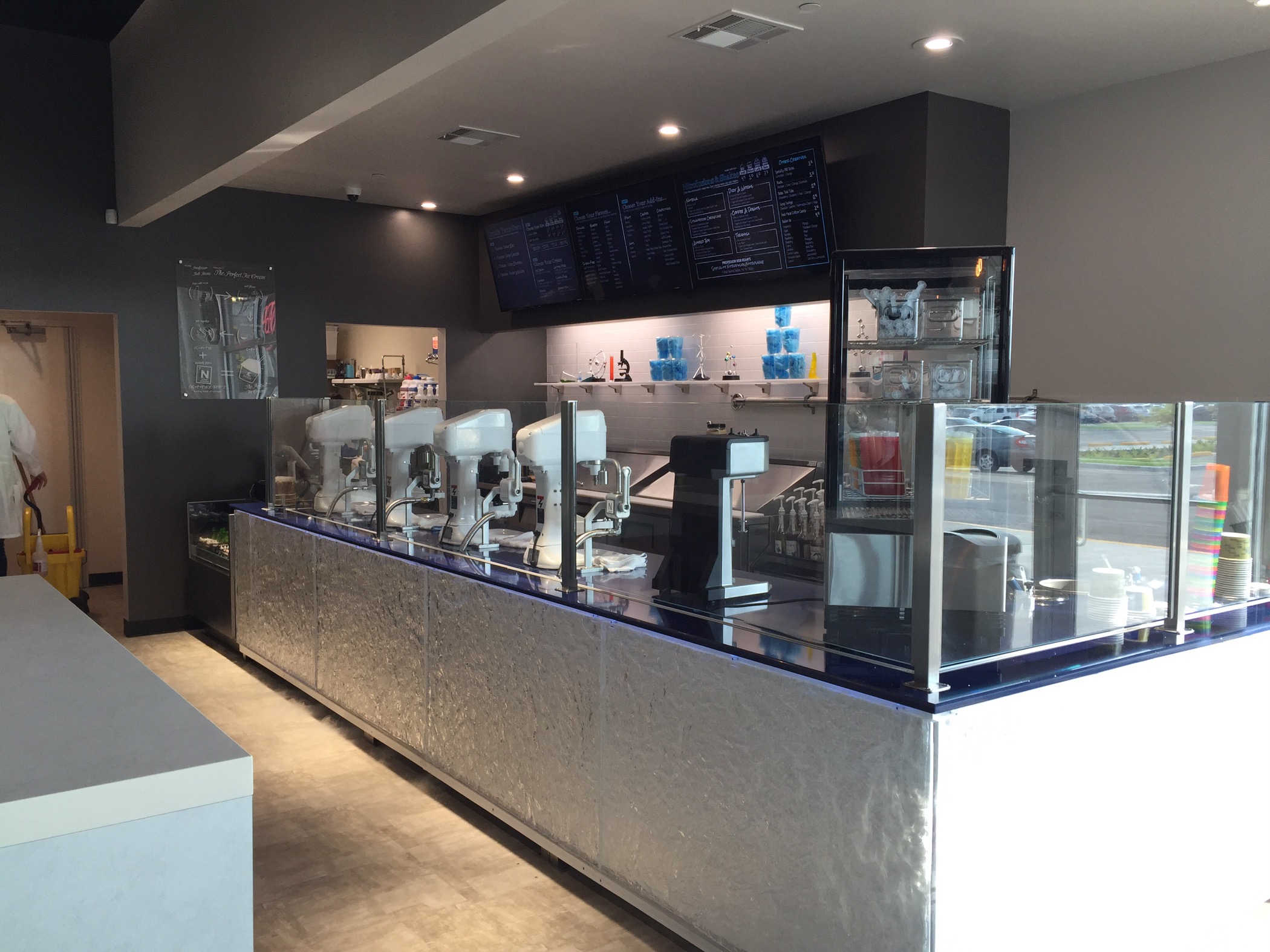 Ice Cream Lab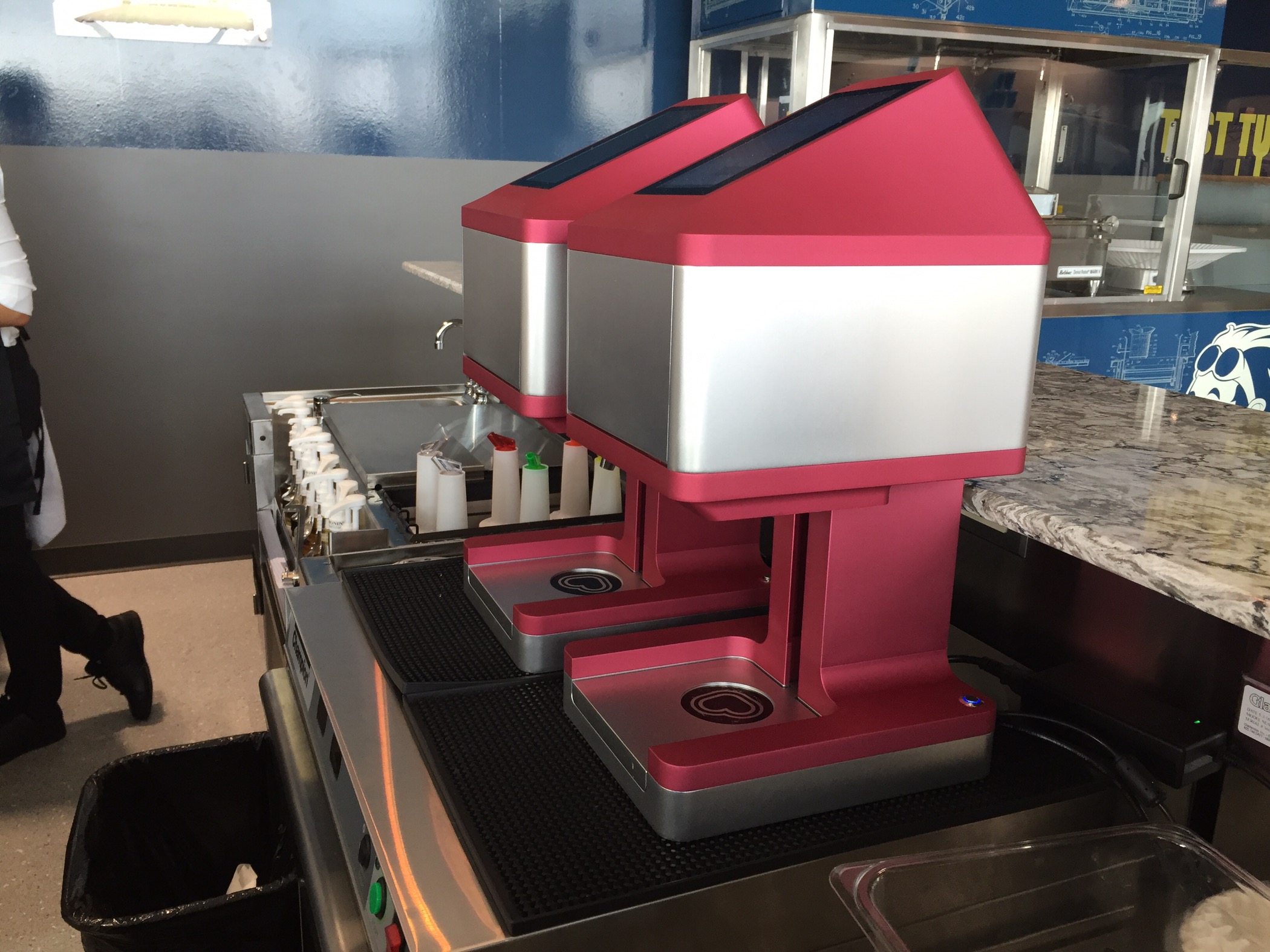 Logo printers.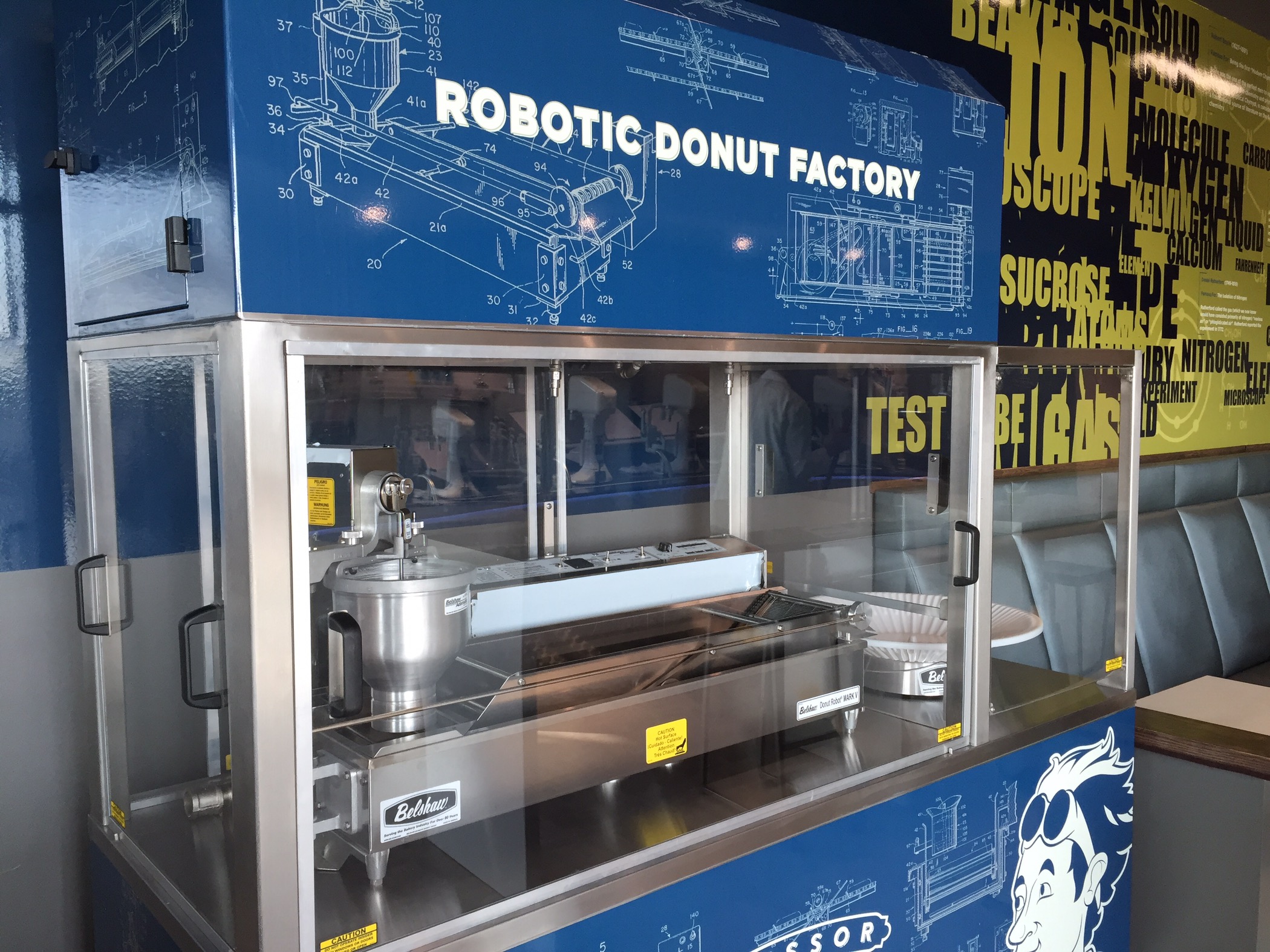 Robotic Donut Maker, pretty neat, eh?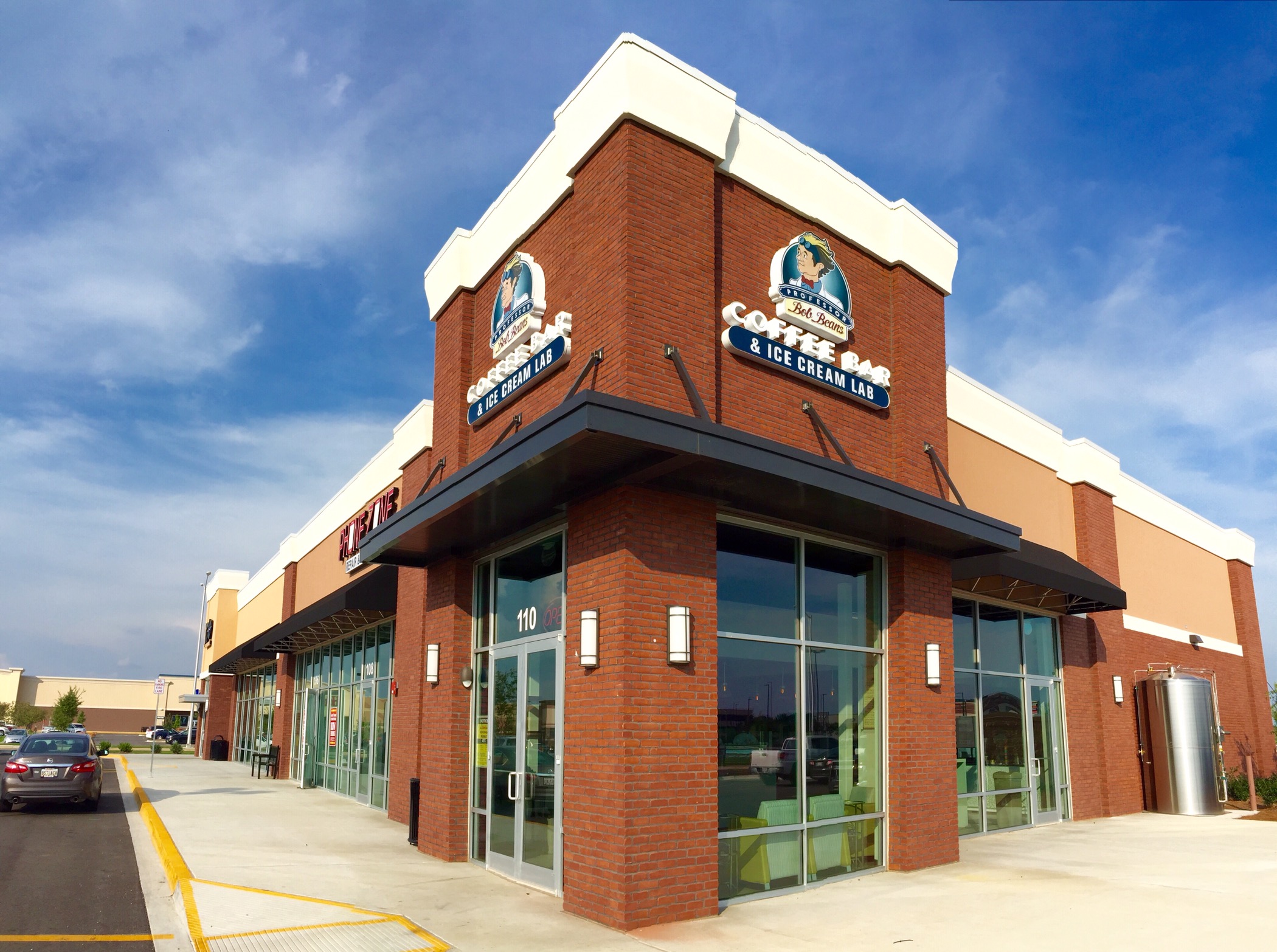 The store front.