The popular restaurant, Prejean's, located at 3480 NE Evangeline Thruway (I-49), is being acquired by Deano's owners Tim & Greg Metcalf, along with Ken Boudreaux.
"I consider Prejean's to be the most iconic Cajun restaurant in the world; and if I could have a part of its history, I would be honored." — Tim Metcalf, owner of Deano's Pizza.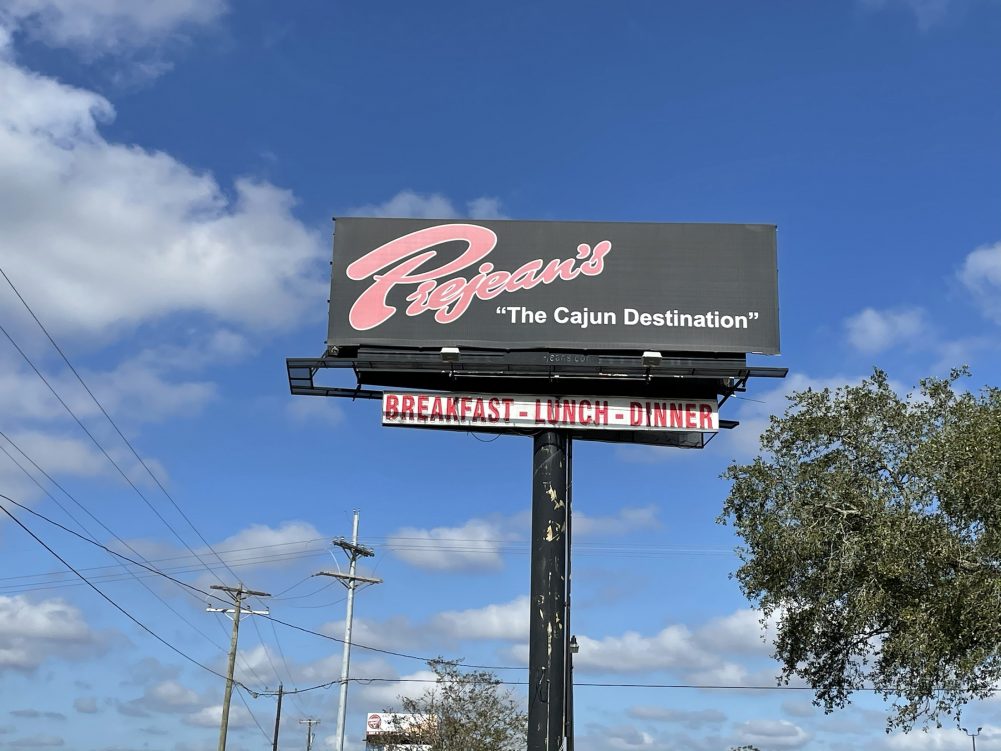 The plans for the Prejean's restaurant acquisition, according to Tim, are to remodel the space, clean it up, and to modernize it for the future. The menu at Prejean's is huge right now, Tim explains. Part of the acquisition will be to reduce the large menu and bring it back to the basics; keeping the most popular staple menu items, adding charbroiled oysters, and building up from there.
The current ownership took a hit during COVID-19, affecting many local restaurants that were not prepared to offer efficient curbside & togo options to better adapt. The acquisition will allow for Tim and his partners to set the popular restaurant on a path of resiliency for the future.
Once the acquisition is complete, which is tentatively set to close this month, the new owners will close the restaurant to perform the remodels with a tentative reopening date for January 2021.
Side note: This acquisition comes with ample amounts of land next to Prejean's that could be used for other ventures. 🙂