The once-popular Posados Mexican Restaurant, located at 3822 Ambassador Caffery, recently sold and will soon be partially demolished to make way for a new development project.
Local developers purchased the former Posados property for about $2 million in October 2019 with plans to build a project, called Englewood Plaza.
The new development to be constructed will be a total of 28,000 square-foot of commercial space split between two structures. The front structure, facing Ambassador, will be approximately 14,500 SF, and the back structure will be approximately 13,500 SF.
In the first phase, a retail store called LUMINAIRES™, a residential and commercial lighting showroom, and supply house, will anchor the development. Offering the latest in product design and technology, LUMINAIRES™ will offer sales and consultation services to cater to their clients' lighting needs. Setting themselves apart at the forefront of product knowledge and experience.
Late 2018, we shared information about a new speakeasy that would be coming soon, called Capone's Drinkery & Eats. Earlier this year, it was announced that plans for Capone's were put on hold—until now.
Capone's Drinkery & Eats, owned by the same owners of Brick & Spoon, will be opening in this center along with plans to relocate Brick & Spoon from Pinhook to the first phase of Englewood Plaza. A coffee shop, called Beans & Cream – Coffee and Desserts will also be located in the first phase.
In the second phase, an old fashioned creamery & soda shop called The Creamery, will be the front or the "cover" of Capone's Drinkery & Eats. To enter Capone's, you'll need to order a special item at The Creamery. Once you place your "order", a soda jerk will guide you to the freezer, which will be your only way to enter the speakeasy restaurant & bar. —how cool!
Englewood Plaza is tentatively set to be completed by May of 2020.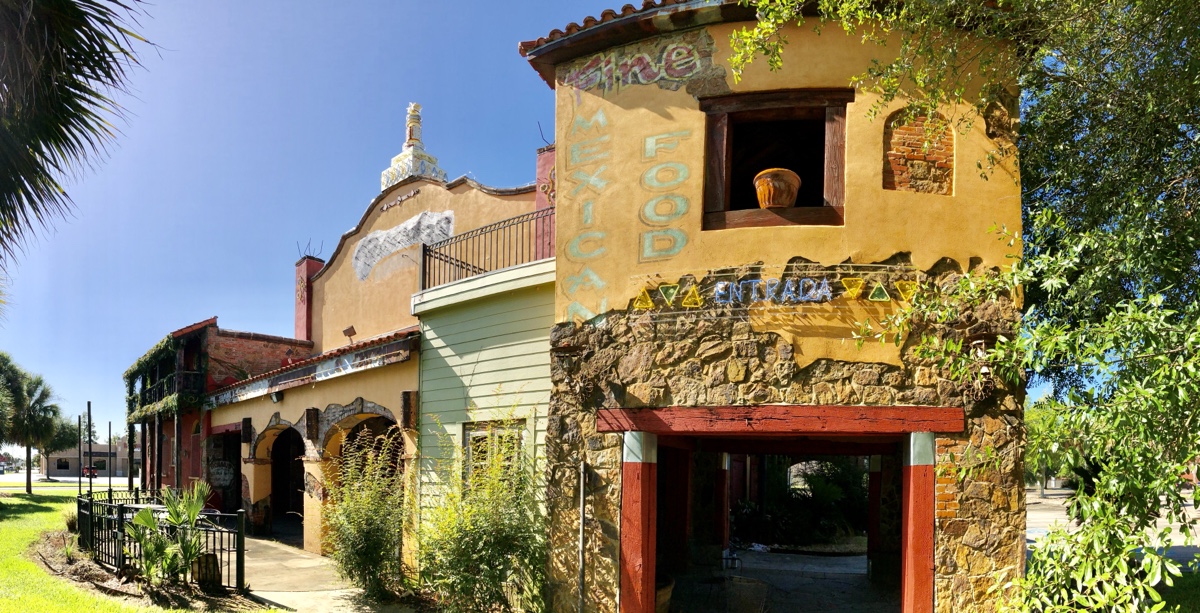 Posados storefront.
Renderings of Englewood Plaza provided by developers, designed by Zaunbrecher Design.