Oak Center, a new commercial development is coming soon at 1208 E. Broussard Road, across from Our Savior's Church.
The new 13,500-square-foot Oak Center is comprised of two separate structures, structure A and structure B, both of which are currently under construction. Building A, the anchor tenant space, will be home to Morgan Family Dentistry, a well-established dental practice currently located at 854 Kaliste Saloom Road. The remaining square footage in buildings A and B will be dedicated to accommodating future tenants. In fact, negotiations are underway for a new coffee shop with a drive-thru serving breakfast and lunch as well as gourmet salads, and sweet treats.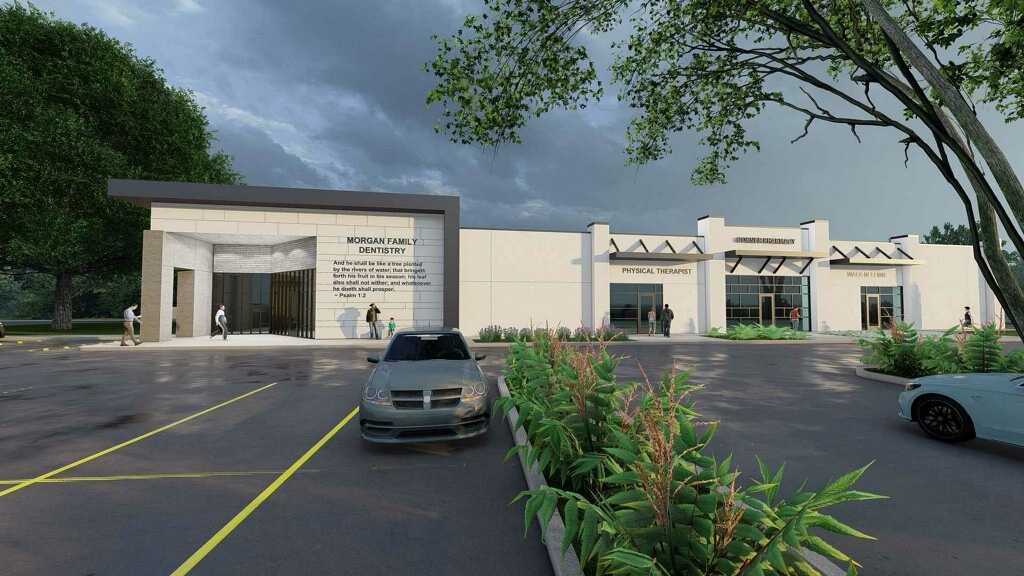 All renderings provided by https://beazleymoliere.com.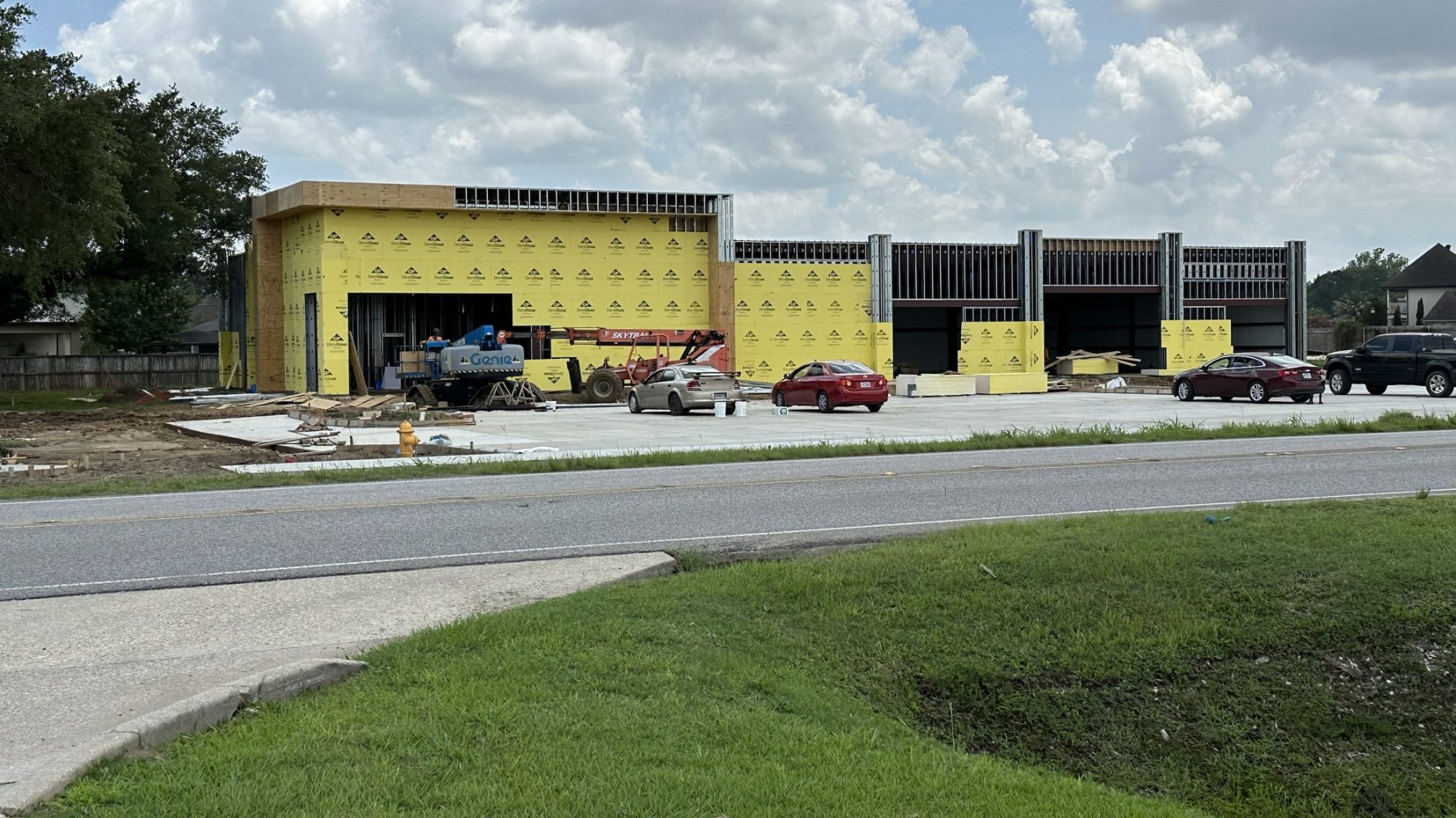 "Oak Center Development was birthed out of the desire to provide resources to an area of the community that was somewhat void," said Dr. Ken Morgan, owner of Morgan Family Dentistry & Oak Center. "The goal is to establish various Healthcare components that would provide ease of access without the need of traveling into town."
It is the hope of the owners to attract more Healthcare providers and possibly a locally owned Pharmacy along with other businesses that can provide services and specialties.
A notable feature of Oak Center's development is the preservation of two large live oak trees situated on the property. The site plan has been designed to maximize leasable space while ensuring the protection of the natural landmarks.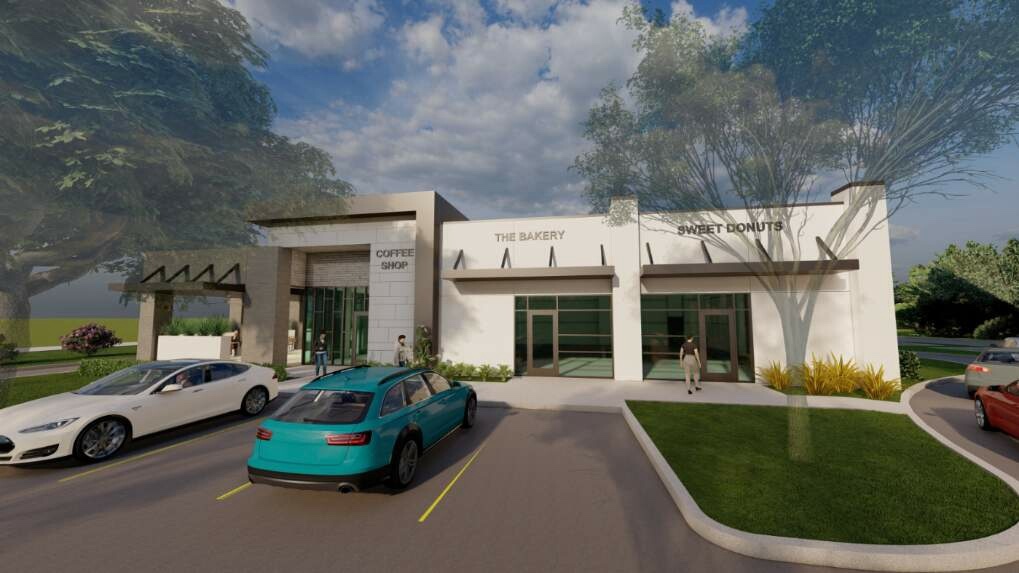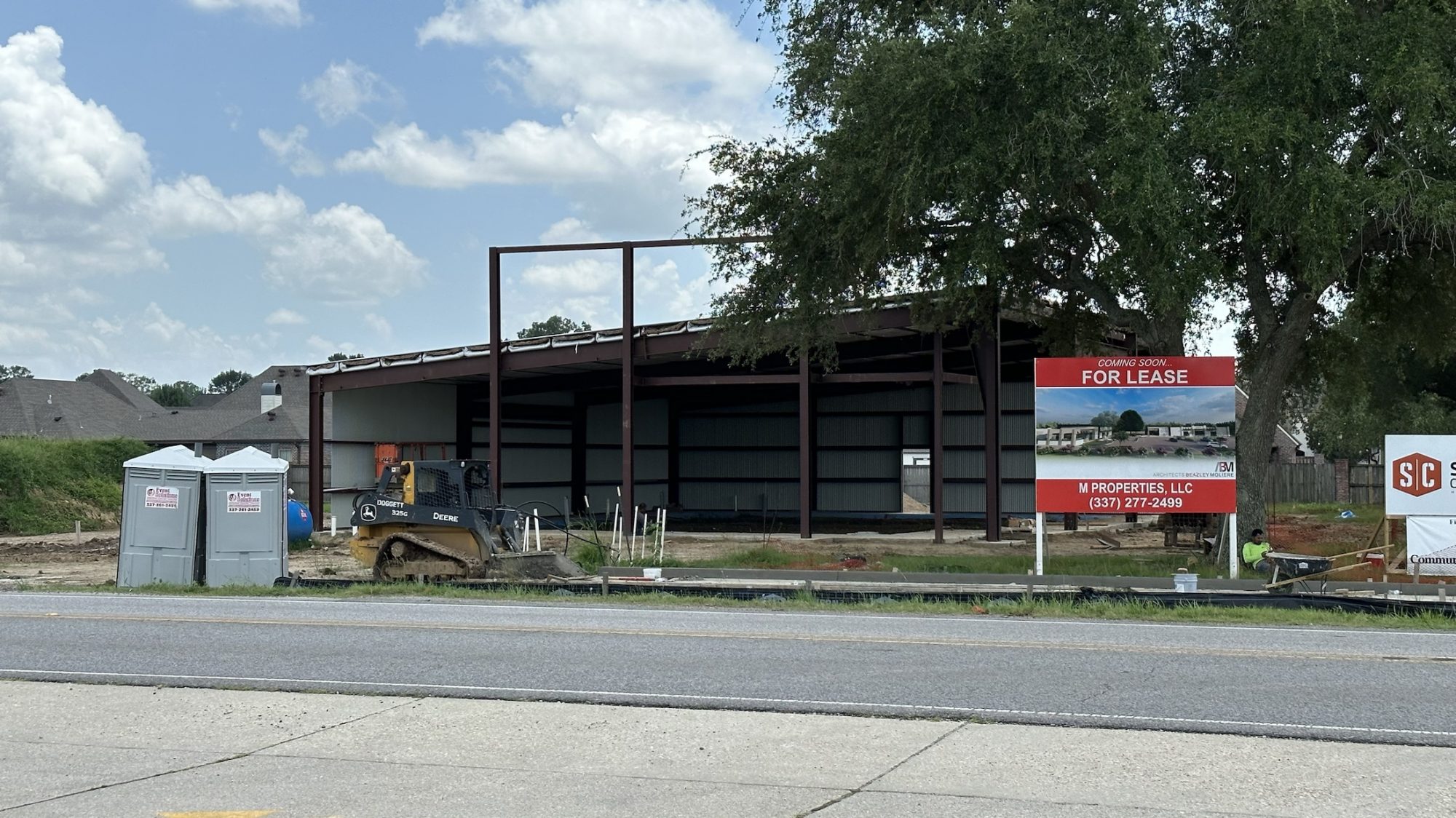 "Our center plans to be a community asset by providing backpacks for students filled with school supplies," said Morgan. "We will celebrate Season's and Holiday's by providing Santa Clause photo opportunities and a living Pumpkin patch for children and families during Halloween."
Morgan continues, "There will also be employment opportunities as we hope to partner with local schools to provide jobs and growth opportunities for students. The entire Development has one desire and that is to invest in people and community."
The development is expected to be completed by January 2024
Learn more about Morgan Family Dentistry on their Facebook page at https://www.facebook.com/MorganDDS and their website, https://www.yourlafayettedentist.com.