Soul Haus Kitchen, a local plate lunch restaurant coming to the former Jambalaya Shoppe at 4150 W. Congress is set to open on Wednesday of this week.
We originally posted about Soul Haus Kitchen in July. See that post here – https://developinglafayette.com/wp/soul-haus-kitchen-a-new-restaurant-coming-soon-in-the-former-jambalaya-shoppe-space-on-congress/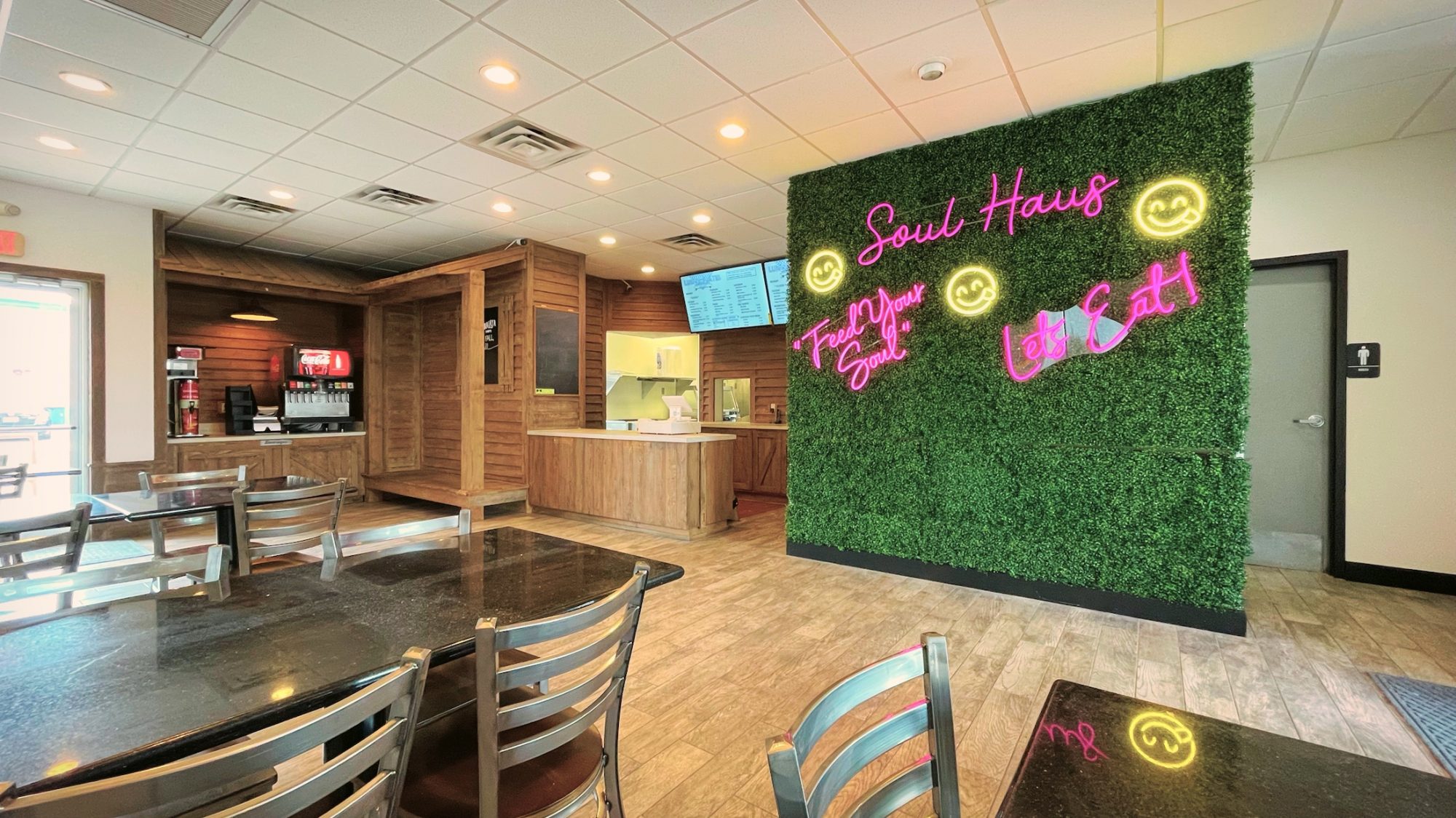 We first wrote about the new coming soon restaurant several weeks ago with many showing excitement for the new option as they serve a variety of homemade, southern-style dishes like red beans & rice, meat loaf, smothered chicken, baked turkey wings, and meatball stew. They also serve fried food like catfish, chicken, and shrimp daily. Then, on weekends, you can pickup a BBQ plate of ribs or chicken, or a brisket sandwich on Sunday. Their sides include potato salad, coleslaw, mac & cheese, mashed potatoes & gravy, corn, green beans, smothered cabbage, fries, and rice dressing. Now, if you thought that you get ALL of those sides on one plate, YOU COUNTRY A.H.!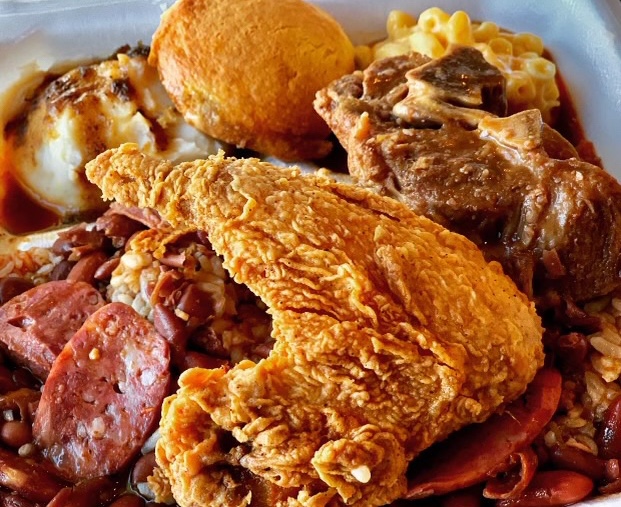 Soul Haus will also serve seasonal boiled seafood like crawfish, because South Louisiana.
Again, they are opening this week, Wednesday, September 21st.
You can follow Soul Haus at https://www.facebook.com/profile.php?id=100083205998598