A new, local restaurant is coming soon to the McLain Marketplace at 819 E. Broussard Road, called Market Eatz.
Market Eatz is a locally inspired restaurant serving up a varied menu of craft burgers, tacos, bowls, brunch and, of course, cocktails.
The menu features dishes with locally sourced ingredients like NuNu's steen's chicken sausage, for example. Some dishes that are sure to be an instant hit are the deviled eggs, Far East Pork, sweet potato casserole, and the Juicy Lucy—a cheddar stuffed Angus burger. But that's our guess. Check out the menu below to see for yourself.
A previously announced restaurant, called Capone's Drinkery & Eats, was planned for the same space but made a change of plans and is now on hold until further notice.
Market Eatz's layout will feature bar top & tabletop seating, along with a banquet room for parties.
A tentative opening date for Market Eatz has been set for December 2019.

https://www.facebook.com/103753920965079/posts/106219960718475?s=1357278525&sfns=mo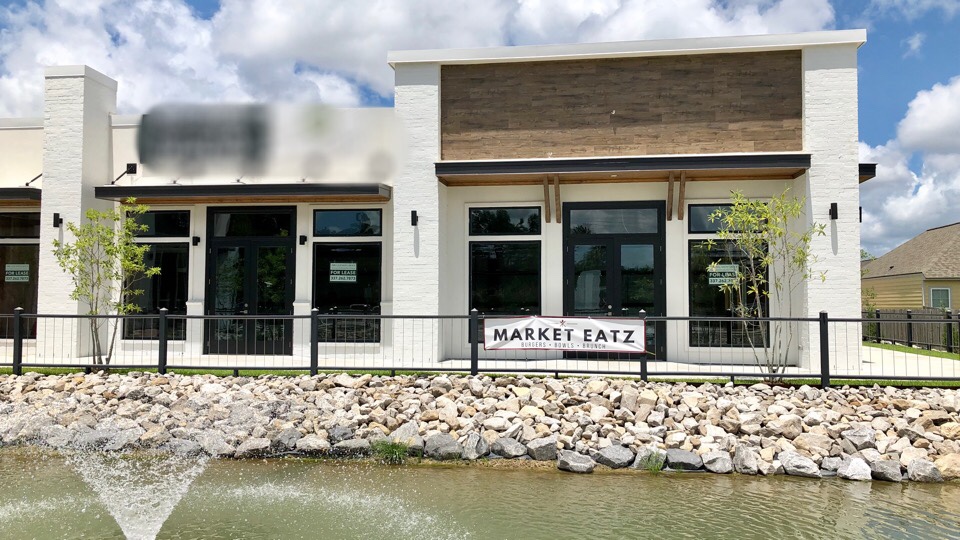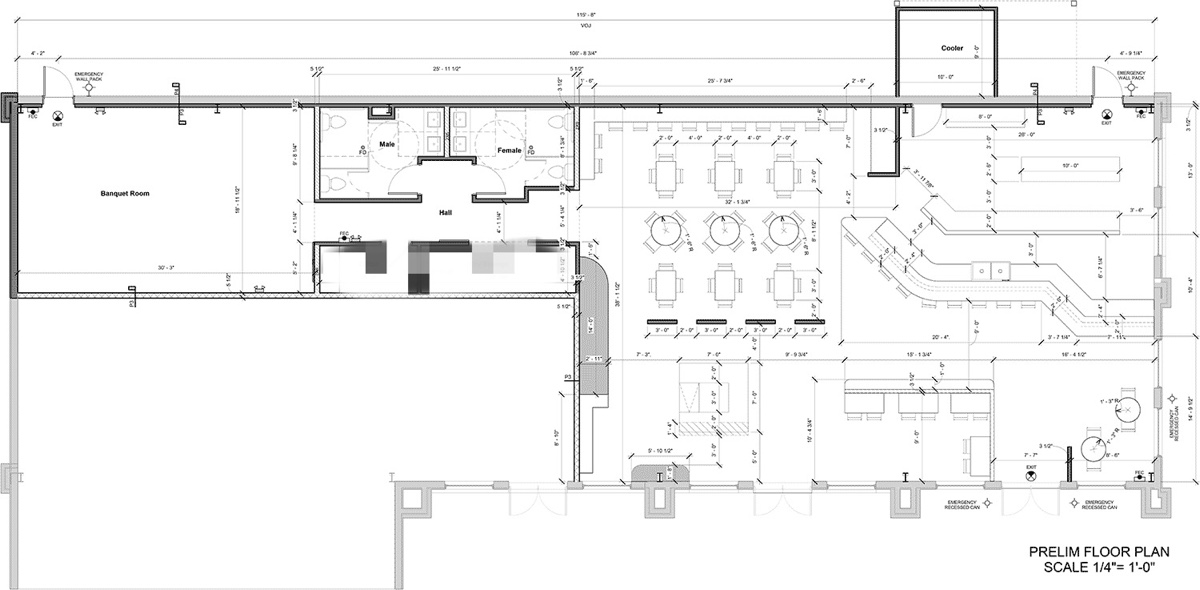 Market Eatz floor plan.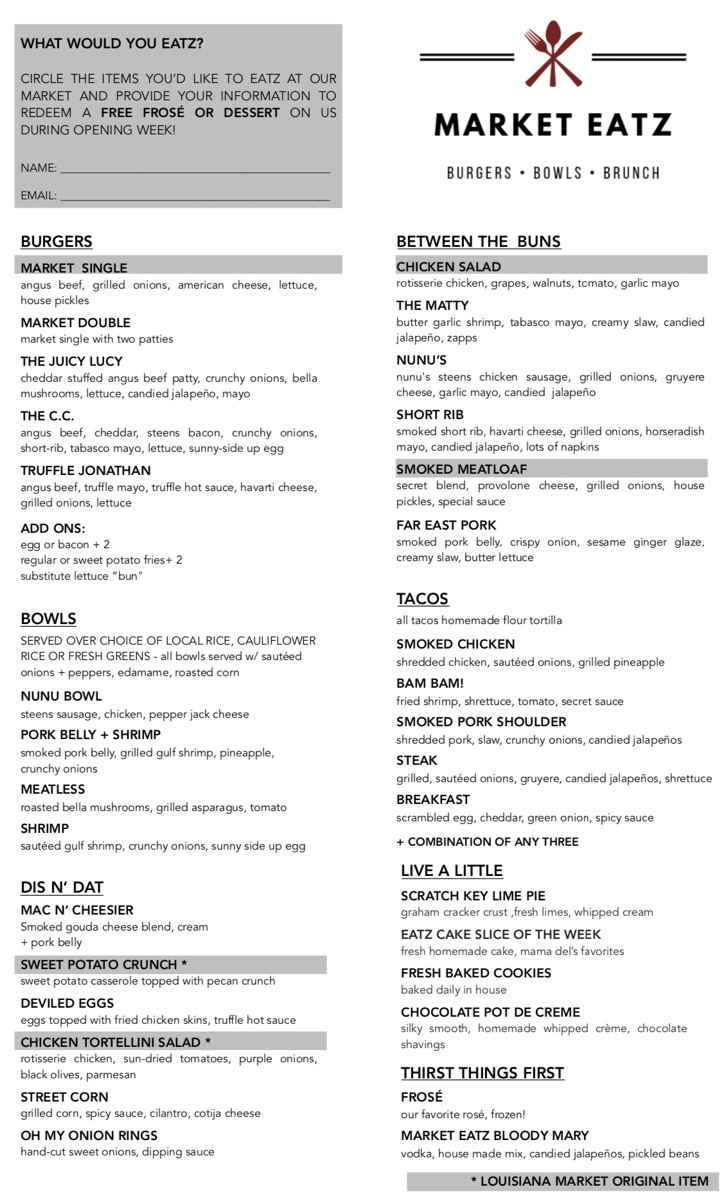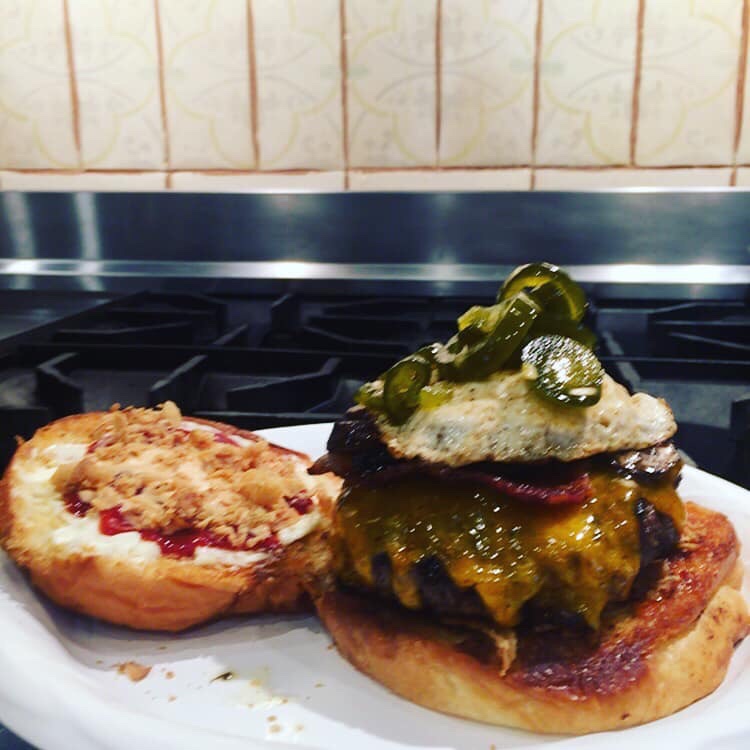 An image of one of the burger creations.