A new Ochsner Health clinic & imaging center is coming soon to Couret Farms at 409 Pont des Mouton in front of The Reserve Apartments.
The new 10,596 square-foot clinic will include an on-site primary care provider, a pediatrician, and imaging services, according to Ochsner Lafayette General.
Ochsner is also building a similar facility in Broussard, LA, just off Ambassador Caffery on S. Bernard Road (Click here for that post).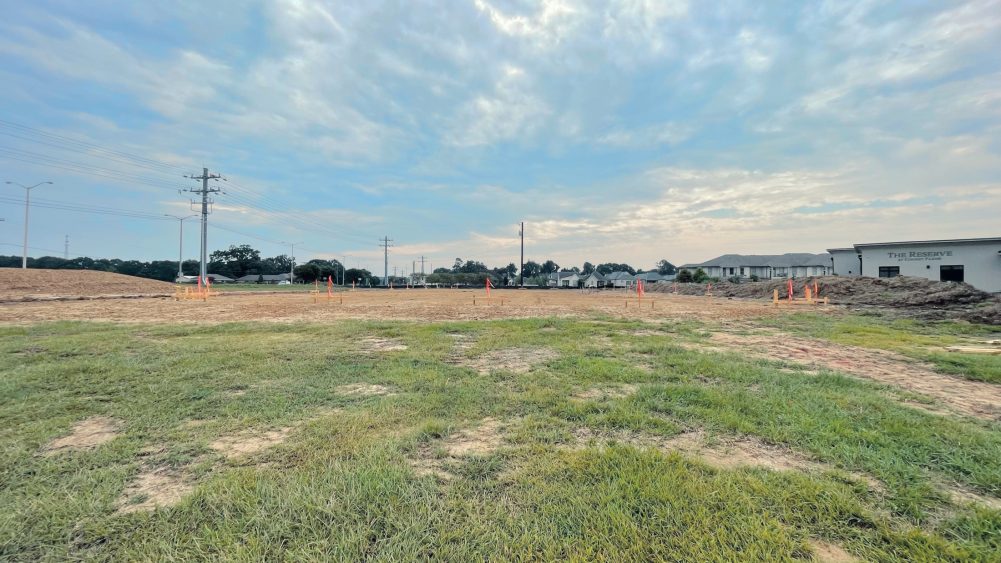 The development of Couret Farms encouraged new commercial and educational growth. What started with the small center that includes a restaurant space(RIP Romacelli) and the still present Anytime Fitness, was then followed with the Lafayette Renaissance Charter Academy, Hancock Whitney Bank, and The Reserve Apartment complex. But obviously, with all of this new growth, and young kids running around, comes a real need for accessible medical care: enter Ochsner Health.
As previously stated in a recent post for another Ochsner expansion, the expansion of medical care is all part of a statewide, multimillion-dollar commitment that the company made. Learn more about that commitment (here).
The new Ochsner Clinic in Couret Farms is slated to be completed by May 2022.