A new set of Northside businesses has taken over the former Hanger Prosthetics & Orthotics, located at 417 NE Evangeline Thruway.
Appearing to be related to each other, Starwood Market Place and Neutral Ground Salon & Barbershop will soon be opening in the former Hanger location. Over the past several weeks, we have watched the area for clues as to what could be coming after some obvious renovations had begun. See the early renovations photo below.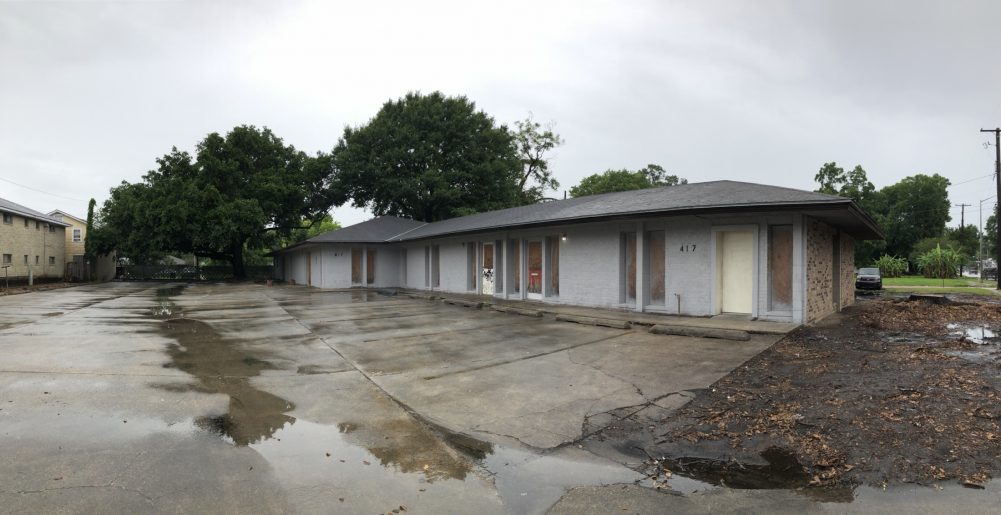 However, this week we were pleasantly surprised to see signage installed on the building giving us the answer for which we've been looking.
We tried to find out more about the businesses and who the owners are, but have not been successful in our pursuit. Though, we congratulate and cheer on the unnamed entrepreneurs as they have done a great job cleaning up this once overgrown space. But this isn't the only business that has invested into this area of town. AJ's Detailing not long ago moved into space at 317 Jefferson Street at Evangeline Thruway. Each time we have passed, they have had at least one or two vehicles in their small detail area. Keep it up guys, we love to see the contribution to the community.