The well-known historical building at 900 Jefferson Street, The Filling Station, will soon become the new local watering hole & restaurant—called Spoonbill.
The construction at this location has been the hot topic in Downtown for months with little to no word as to what is happening. Well, today is the day! In the images below, you are able to see just a glimpse at some of the renovations that have been going on at the former Filling Station. New windows have been installed, a covered section has been added in the back, and new restrooms have been added as well. The inside will feature an open kitchen as chefs prepare mouth-watering dishes and a large curved bar where bartenders will mix uniquely crafted cocktails.
The name Spoonbill comes from the Roseate Spoonbill, a bright pink bird with a spoon-shaped bill. As for an opening date, Spoonbill Watering Hole & Restaurant is expected to open this Fall.
Check out the full press release just below the photos!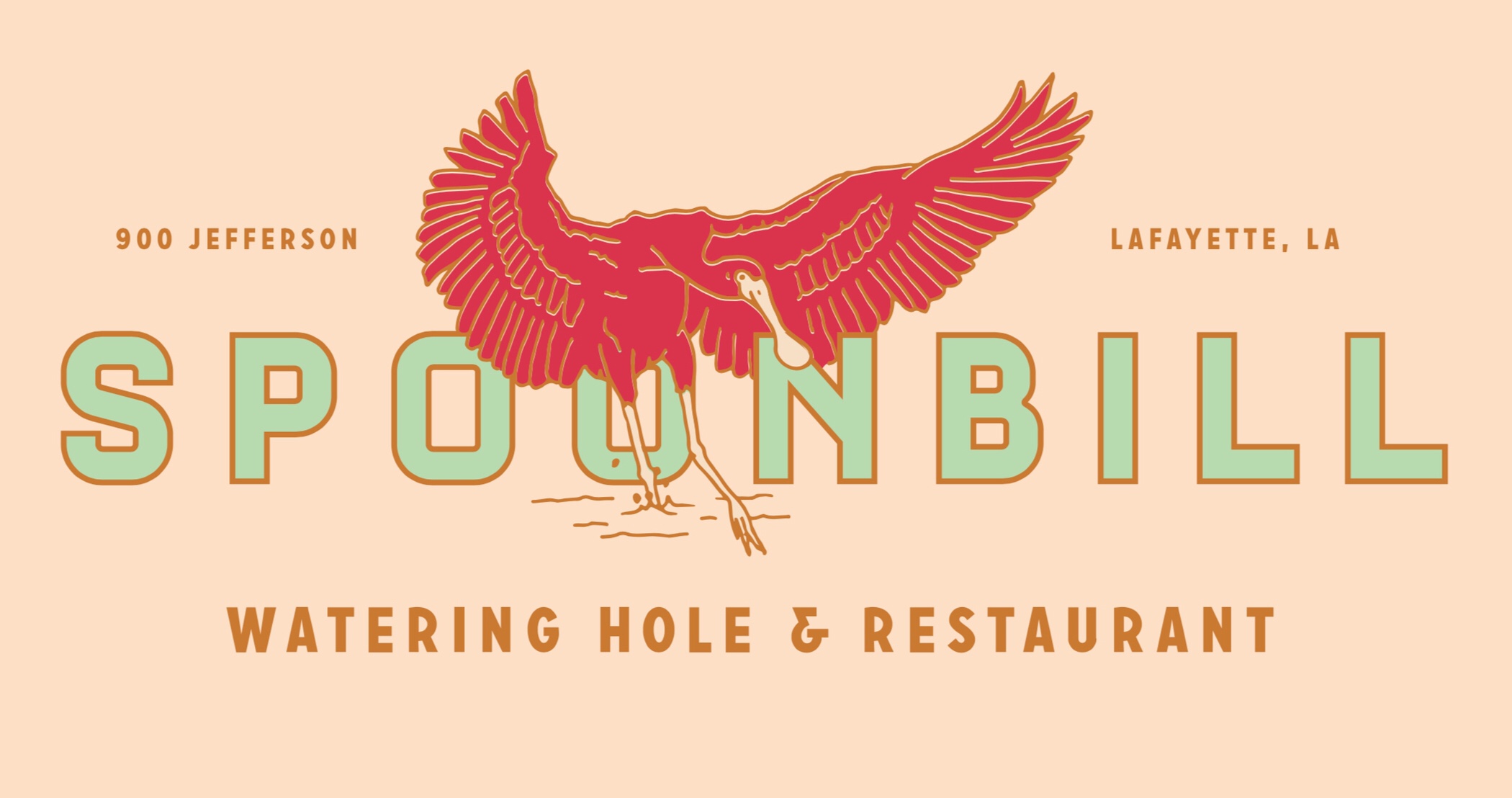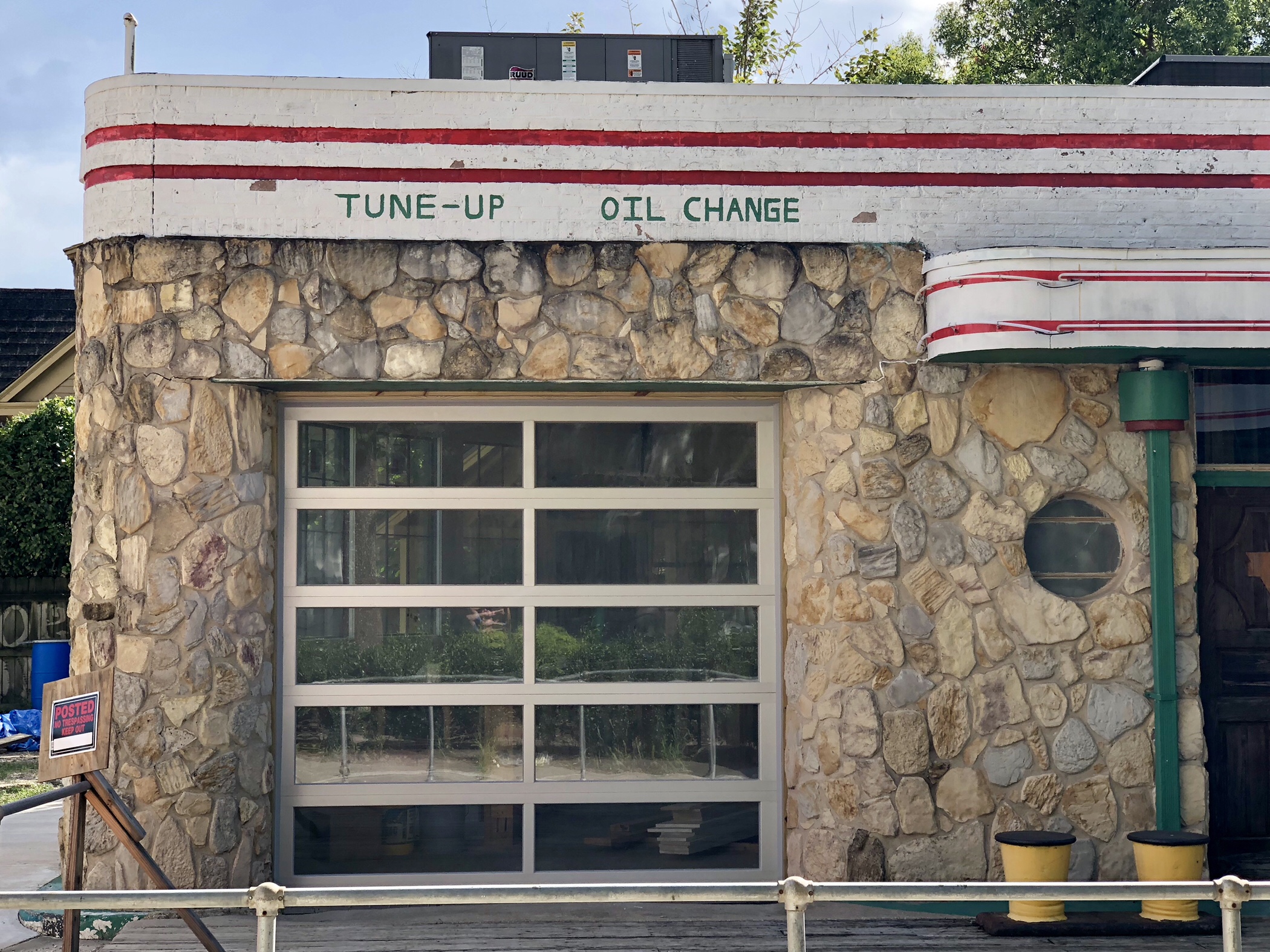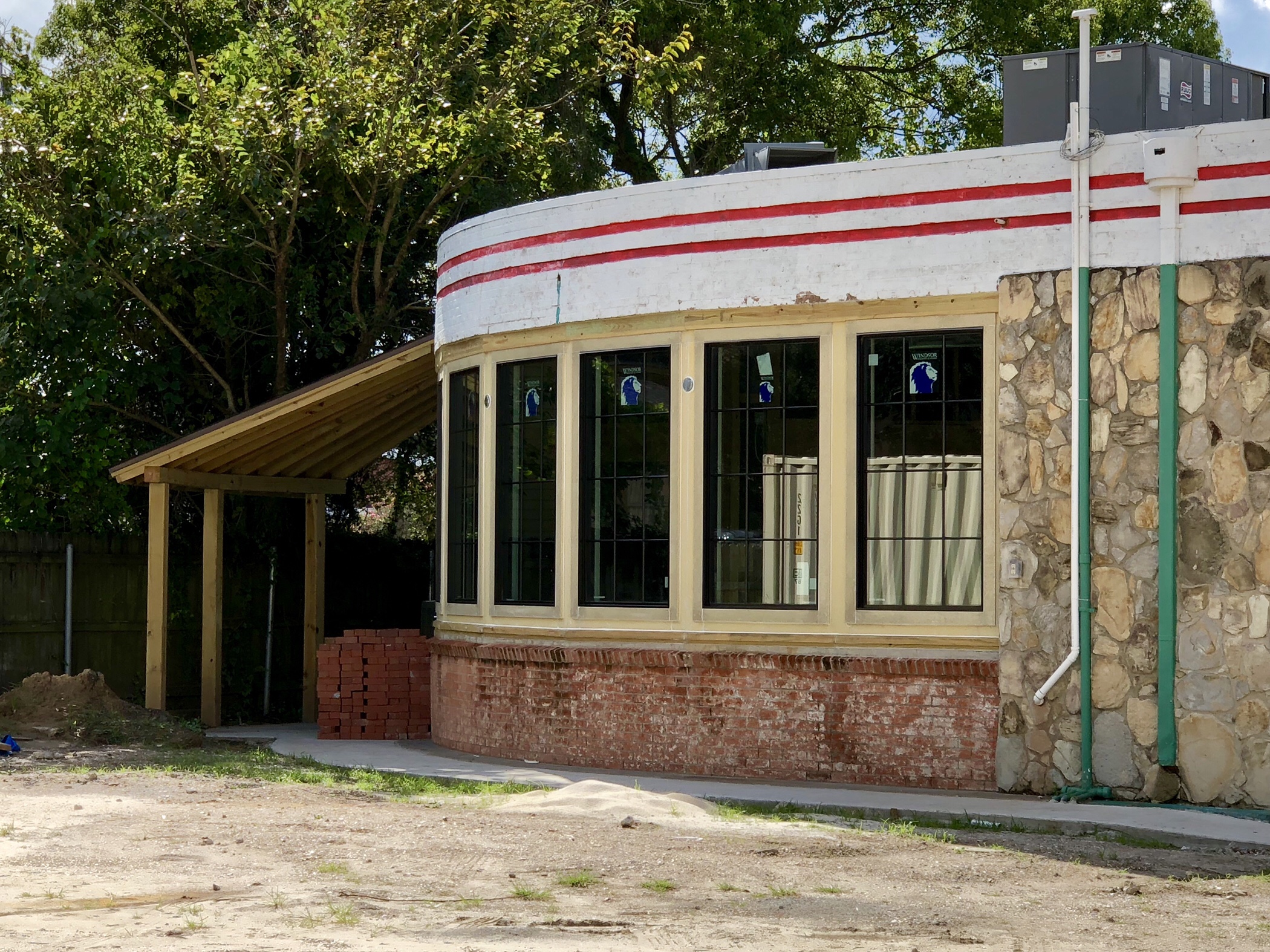 Lafayette, LA – Spoonbill Watering Hole & Restaurant, an original restaurant concept by Chef Jeremy Conner, Stephen Verret, and Adam Loftin located in Lafayette, Louisiana, will create an experience through the cuisine of South Louisiana's culture. The restaurant will be in the location previously occupied by The Filling Station, a well-known restaurant, gathering place, and historical building in downtown Lafayette.
"The building is nostalgic to many within Acadiana. We want to glean from their success, and create a memorable experience that speaks to the nostalgia but in a modern way," said Conner. "Our goal is to offer to the previous restaurant's fans and their families a brand new, enlivened experience that extends that sense of place while creating something new and beautiful."
Spoonbill Watering Hole & Restaurant will focus on telling a story through every area and element of the restaurant. From the moment someone enters the restaurant, they will see chefs preparing tantalizing dishes in the open kitchen, and bartenders making uniquely crafted cocktails at the large curved bar.
"The plan is to make the restaurant feel whole. We want guests to feel immersed in the experience. When we first began working on this project, we knew that we wanted to foster an atmosphere that creates a truly natural experience for all," said Verret. "The menu that Chef Jeremy Conner is putting together will speak to his truly diverse, incredible skill set."
Chef Conner wants to take what people already know about seafood and "recalibrate it to focus on the foods currently being harvested from the Gulf, rather than the traditional ideal of what Gulf seafood is." The menu will be "narrative-based," which allows for stories to unfold in each dish. "I want to focus on in-your-face flavor that diners can latch on to, and produce an experience that stays with them.  They'll want to document that experience through photos, conversation, and beyond," said Conner.
"I love stories – real stories. Spoonbill is sharing those stories through influences from every corner of the Gulf Coast," said Loftin. "I knew that this team would be able to achieve that."
The name Spoonbill comes from the Roseate Spoonbill, a bright pink bird with a spoon-shaped bill. Loftin stated, "The majesty of this beautiful bird was tainted over time as people started referring to the Northern Shoveler Duck as a spoonbill. Therefore, we want to be able to bring back that identity to the original Spoonbill – the Roseate Spoonbill."
Spoonbill Watering Hole & Restaurant is expected to open this fall with a food menu, beverage program, and vibe that speaks to the adventurers, explorers, and all lovers of good times.
For more information about Spoonbill Watering Hole & Restaurant, visit spoonbillrestaurant.com.