The new terminal at Lafayette Regional Airport is looking a lot more like the earlier released renderings of the design, called Journey. And while the Journey design concept was not our first choice in the public design selection process, it certainly has grown on us.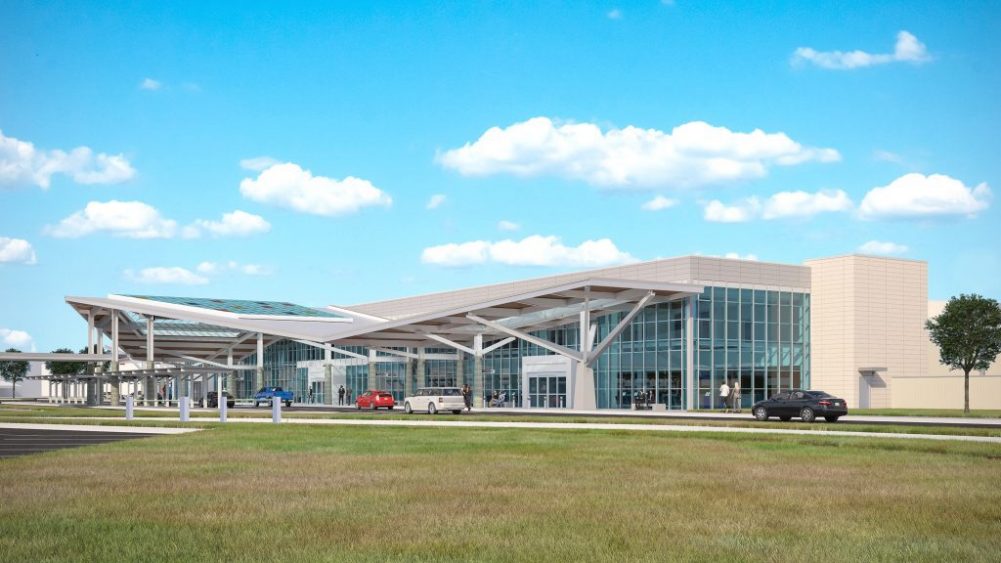 Construction on the new terminal began about two years ago in 2018 with the demolition of a retired hanger. Shortly after demo, structural components of the new began to be erected. And now, about a year later, we are now able to see the design come to fruition as the terminal makes progress toward a 2022 completion date.
A few weeks ago, the newly constructed road that passes in front of the new terminal opened up to the public to serve as the new exit point from the airport property. Being curious, we decided to make a little pass and was pleasantly surprised to see just how much of the structure was completed; don't worry, we took some photos. See below.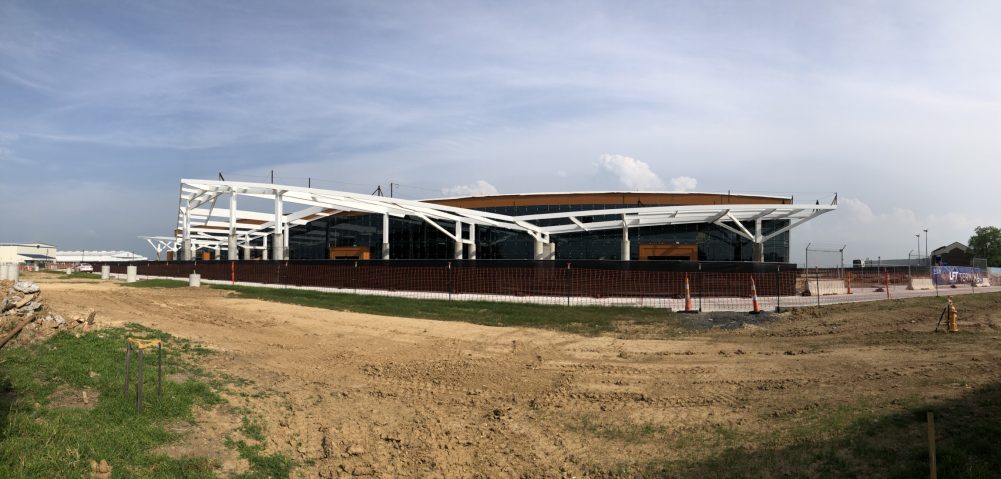 What you are seeing in our photos is the front airplane-styled facade. The back of the new terminal has a central rotunda café. For examples, see the renderings below. Once COVID-19 restrictions are lifted, we hope to visit the internal spaces of the new terminal as well as the rear side to show you guys. For now, enjoy what we have to show you.
For more LFT Terminal posts, click (here).