A new Lafayette dog park breaks ground tomorrow, April 3rd, 2019 at 3:30 pm at Beaullieu Park, located behind Our Lady of Lourdes Hospital.
The new dog park will be Lafayette's second municipal dog park with the first being located at Graham Brown Memorial Park at 1234 E. Pont Des Mouton Road.
The Lafayette Recreation and Parks Department dog park will consist of a large fenced in area with benches, canine agility/exercise equipment and a pavilion for public use.
Once Moncus Park—a privately funded park—opens, then Lafayette will have three dog parks.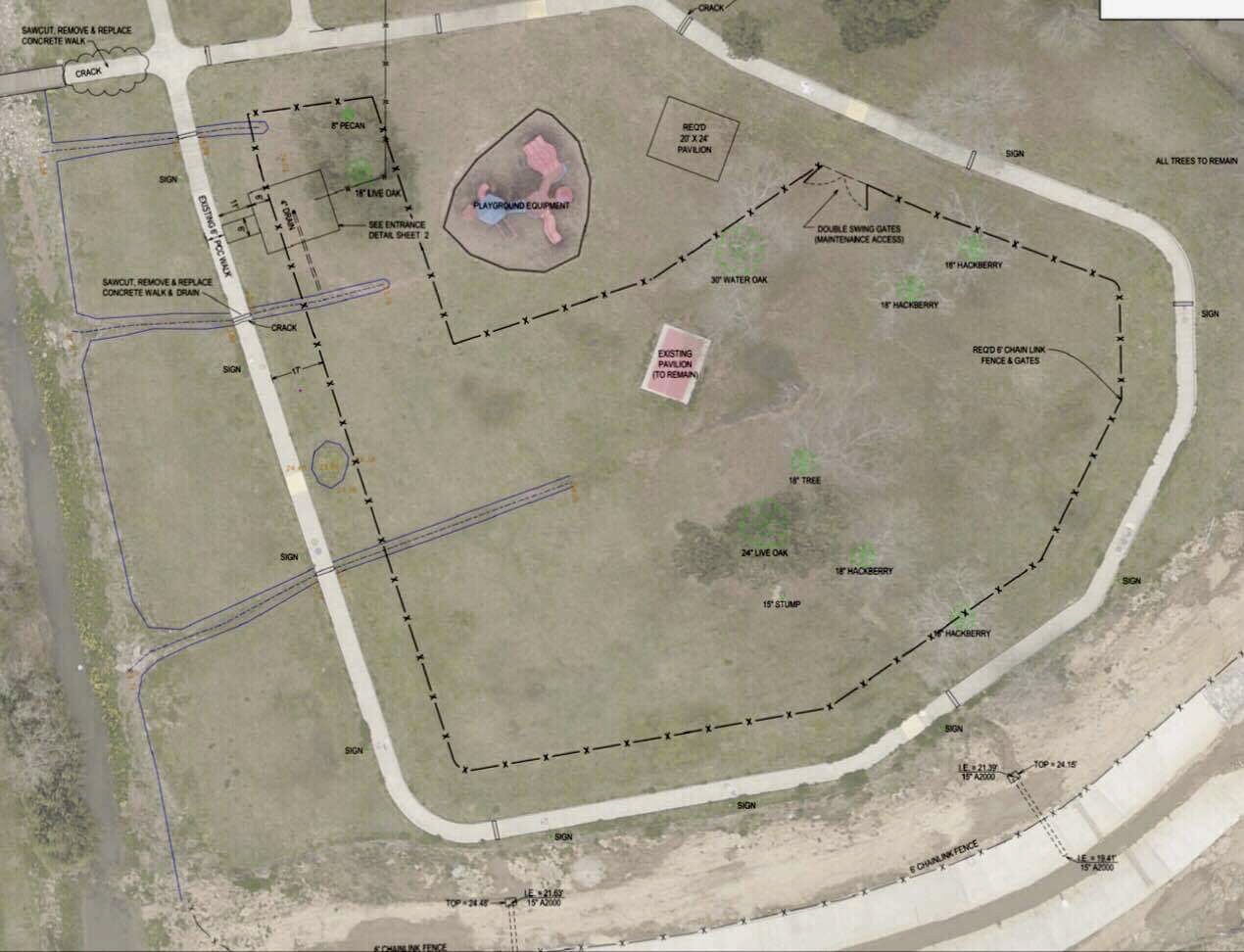 Plan image provided by LCG.