Phase 1 of construction for Moncus Park is starting up.
If you visit the park or even just pass by, you'll see heavy equipment, perimeter fencing, and fencing around the oak trees.
Phase 1 of Moncus Park will include most of the goodies that many families in the area should find to be fun to experience with their kids. Goodies, like a dog park, new farmers market pavilion & grove, toddler & water play area, a welcome center & garden, a prospect garden, amphitheater, mini golf, and a fun Louisiana-themed carousel.
The park will be a free park to enter and enjoy, but things like the carousel, and the mini golf will be a paid experience. Memberships will be available for a small monthly fee that will allow the use of these experiences at your leisure. Prices for the memberships have not be determined as of yet.
A Veterans memorial will also be built to honor our nations' Veterans. There a way to honor the Veteran in your life by purchasing a 4″x8″ brick with their name on it. Check out the Moncus Park site or facebook page for more info on this.
Visit Moncus Park in-person or on facebook at facebook.com/LafayetteCentralPark, and moncuspark.org.
Check out the photos below showing the preparation of construction.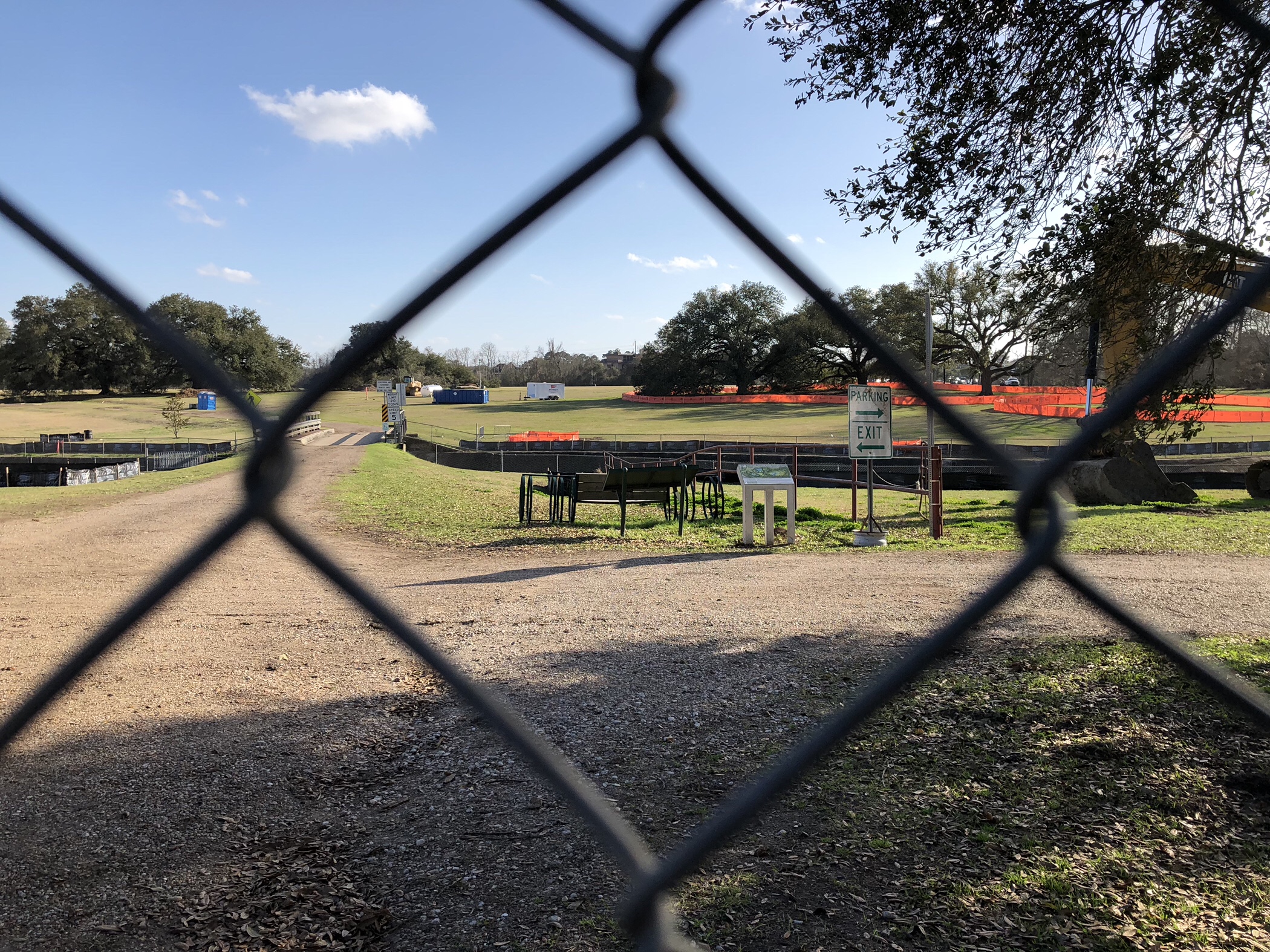 The view for many until construction concludes.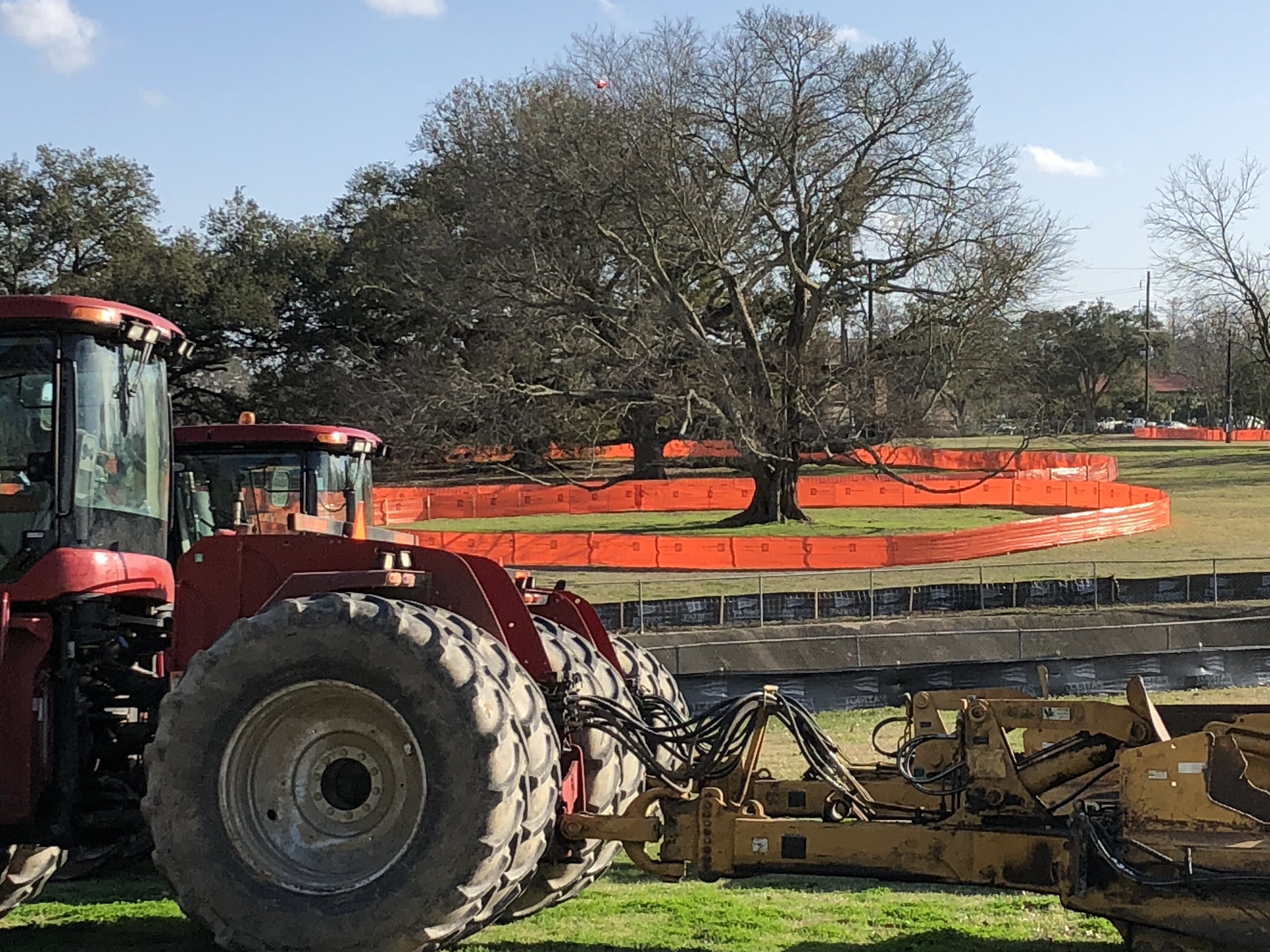 A view of the perimeter fencing protecting the large trees. Love this.
Below are images of the master plan that includes Phase 1, and 2.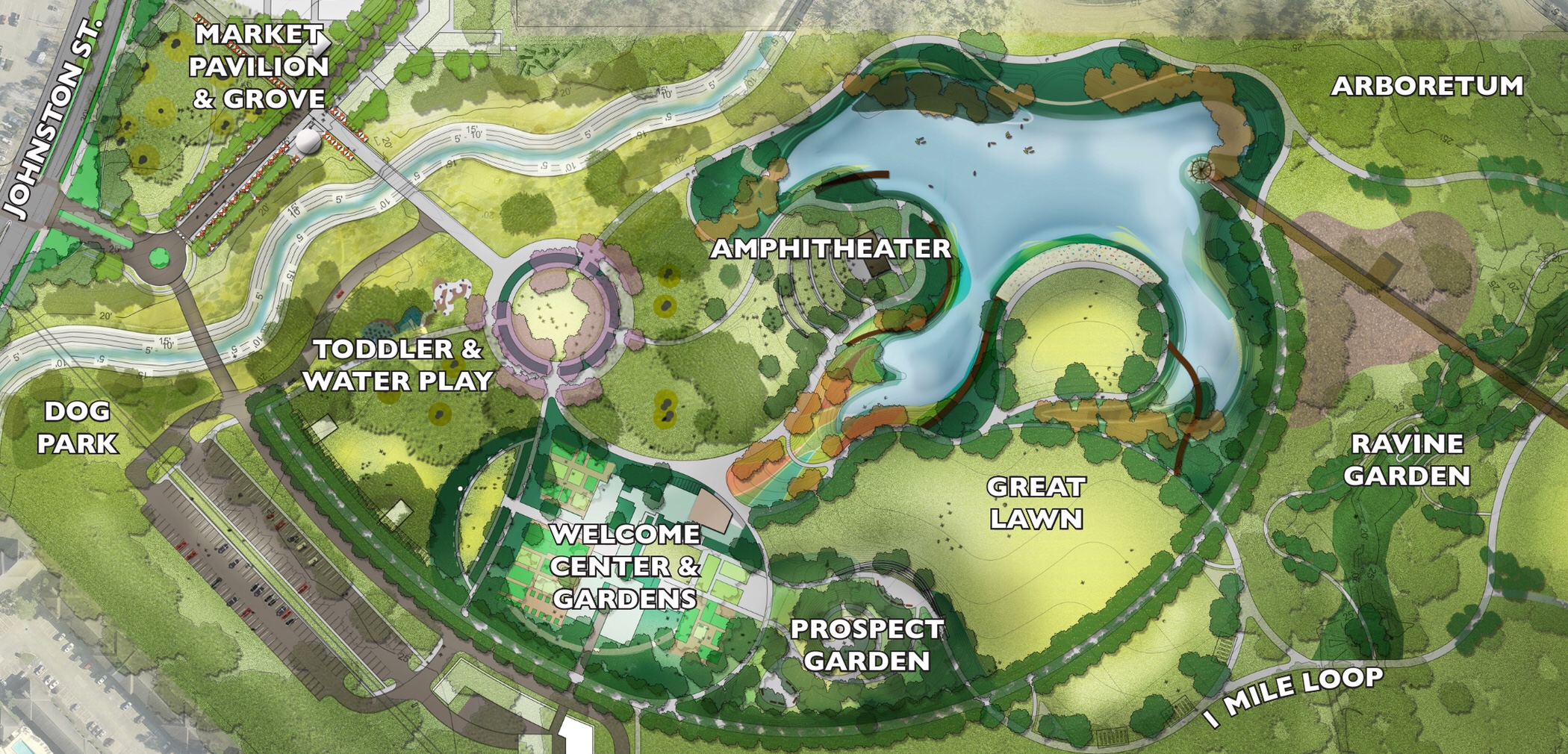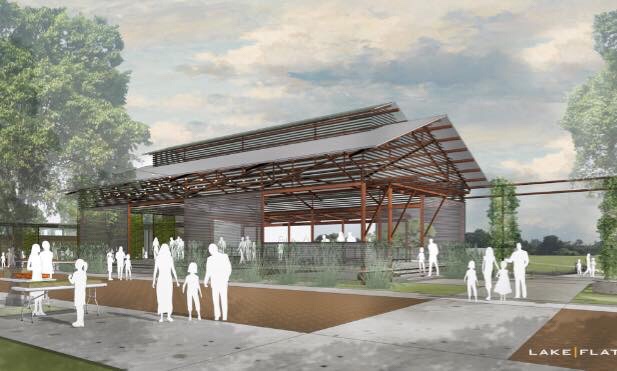 Conceptual rendering of the Market Pavilion.
The Veterans memorial.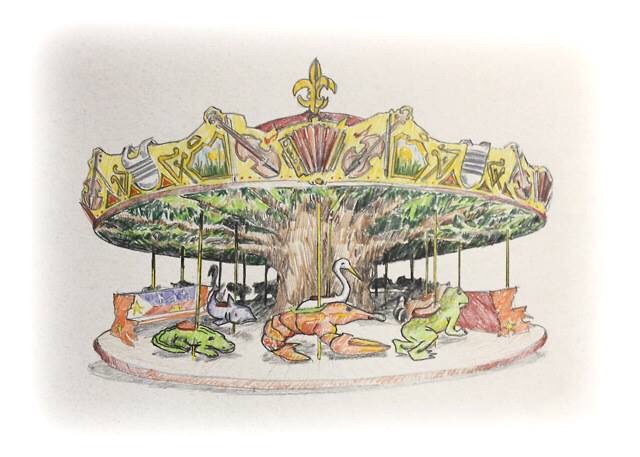 The conceptual drawing of the Louisiana-themed carousel.
Below are a couple of scenic images of what portions of Phase 2 may look like.