A new development coming soon to Breaux Bridge will include Gander Outdoors and Camping World.
The new development will be located across from Courtesy Ford, on the opposite side of I-10. This new development will be the first of its kind for Camping World with an estimated size of about 65,000 square feet. According to our source, Ricky Calais' facebook page, the plans shown are being altered to include the Gander Outdoors concept, which is formerly Gander Mountain before Camping World Holdings acquired the retailer back in early May of 2017. With the addition of Gander Outdoors, it is not known just yet when construction will start. Construction is speculated to start by the end of this year.
Camping World is said to be the largest retailer of motorhomes, campers and camping supplies in the world. Camping World also has a smaller location off I-49, formerly Southern RV. campingworld.com
Gander Outdoors, formerly Gander Mountain, specializes in hiking, hunting and fishing equipment. This would be pretty similar to that of Field & Stream, which is located on the Southside of Lafayette. gandermountain.com
This new project will bring some pretty decent jobs to Breaux Bridge and the surrounding area.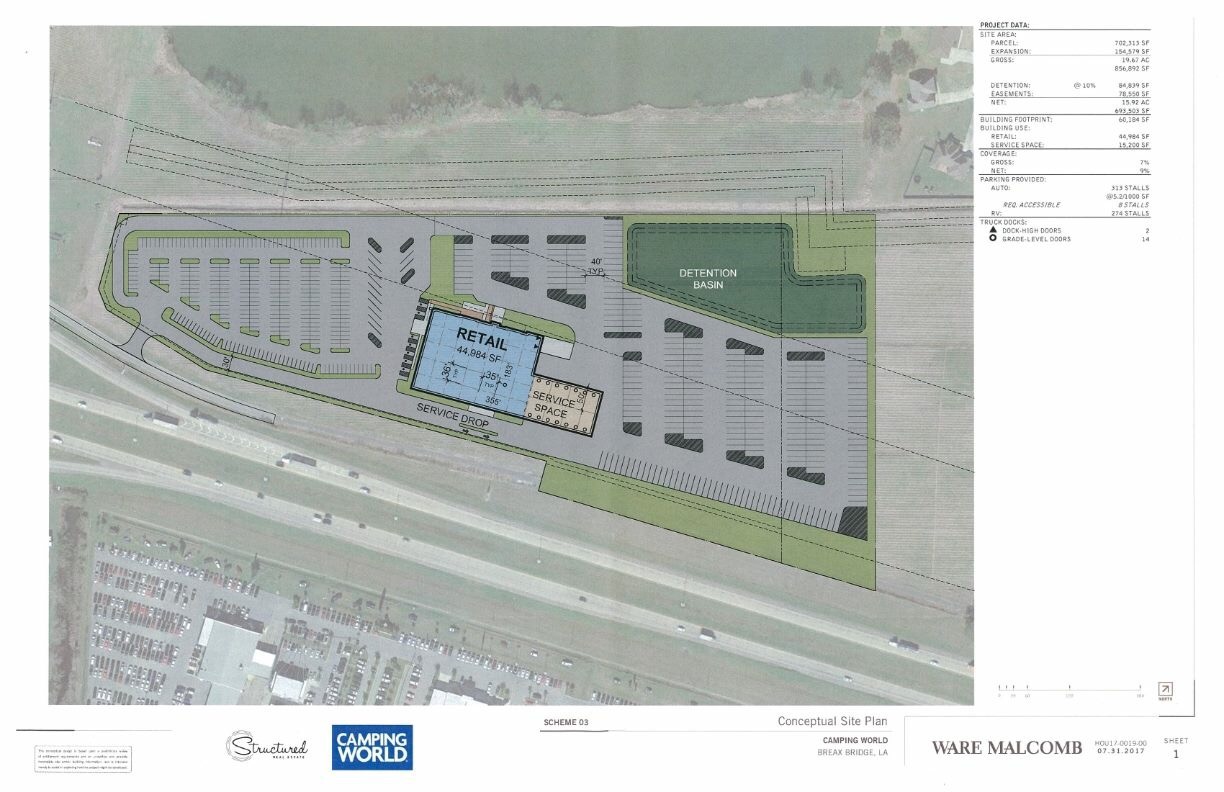 Unofficial plans of the project. Will update once official plans are released.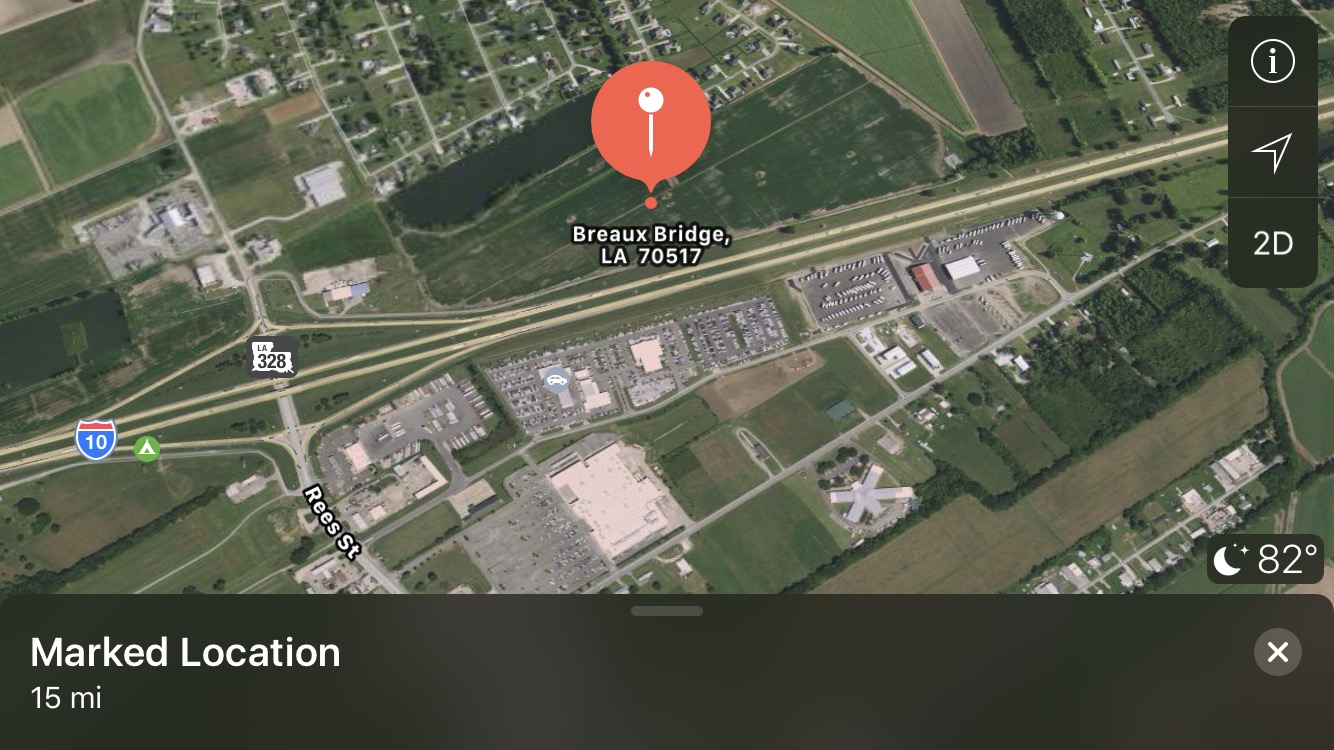 Approximate geographical location. Simply put, that whole piece of land North from Courtesy Ford.