A new Colon Rectal Clinic of Acadiana office is under construction at 102 Drury Lane, right Rue Louis XIV.
According to their website, they are currently located at 1103 W University.
I really don't need to explain this clinic in much detail. I think we all get it. Butt, I took an excerpt from their website for you to read below, if you'd like.
Also, see our post for Southern Urology that is underway on Rue Louis XIV, as well. — See Post.
Our physicians are Board Certified in Colorectal Surgery and General Surgery. Our clinic specializes in the diagnosis and surgical treatments of diseases of the colon, rectum, and anus with an emphasis on curing colorectal cancer, alleviating diverticulitis, and improving the lifestyles of those with inflammatory bowel disease. Our surgeons have expertise in sphincter-saving surgery for rectal cancer, and offer colonoscopy and treatment for colorectal polyps. — crcofacadiana.com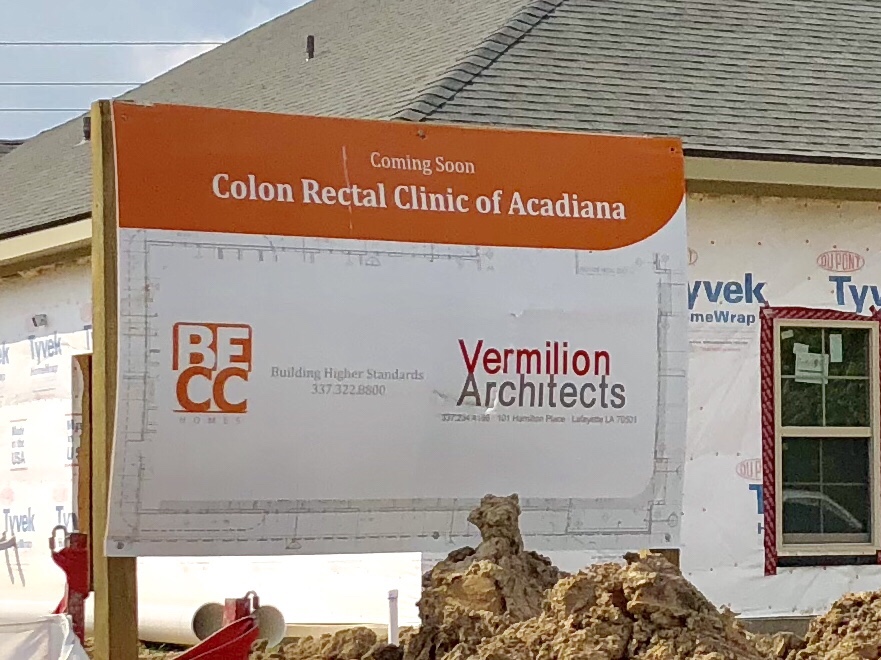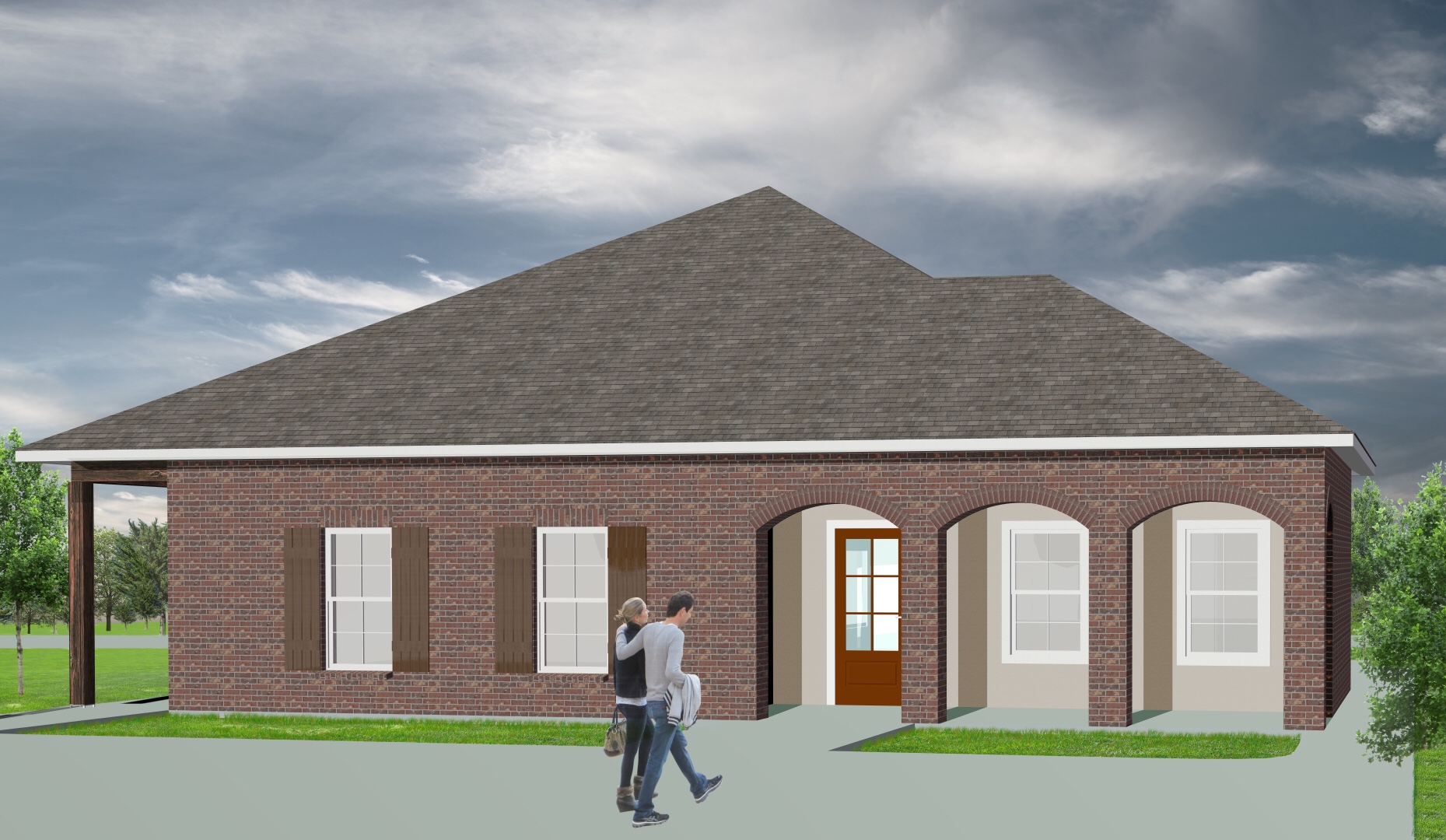 Rendering courtesy of designer, Ben Champagne of Vermilion Architects.