Continuing with the topic of expansion projects involving Lafayette Parish Public Elementary & Middle schools, renovations to Acadian Middle and Evangeline Elementary are kicking off.
If you remember from our previous post about Woodvale Elementary's classroom expansion, these plans are to help elevate the need for temporary buildings, aka Butler buildings.
The expansion to Evangeline Elementary, located at 610 E. Butcher Switch, will be a total of 39,275 SF with 28 new classrooms. And the expansion to Acadian Middle, located at 4201 Moss Street, will be a total of 5,725 SF in size with 4 newly built classroom spaces.
Both schools are super close to each other, which means that this new, $7,386,000 project kicks off and be completed at the same time.
The tentative date for completion on both schools is set for June 17, 2020.
According to Aguillard, elementary schools with six or more portable buildings are the focus of the improvements at this point.
See list of other schools up for improvements, below.
Broadmoor Elementary
Evangeline Elementary — In Progress
Acadian Middle School — In Progress
Katharine Drexel Elementary
Corporal Michael Middlebrook Elementary
Ridge Elementary
Woodvale Elementary — In Progress
Edgar Martin Middle School
L.J. Alleman Middle School.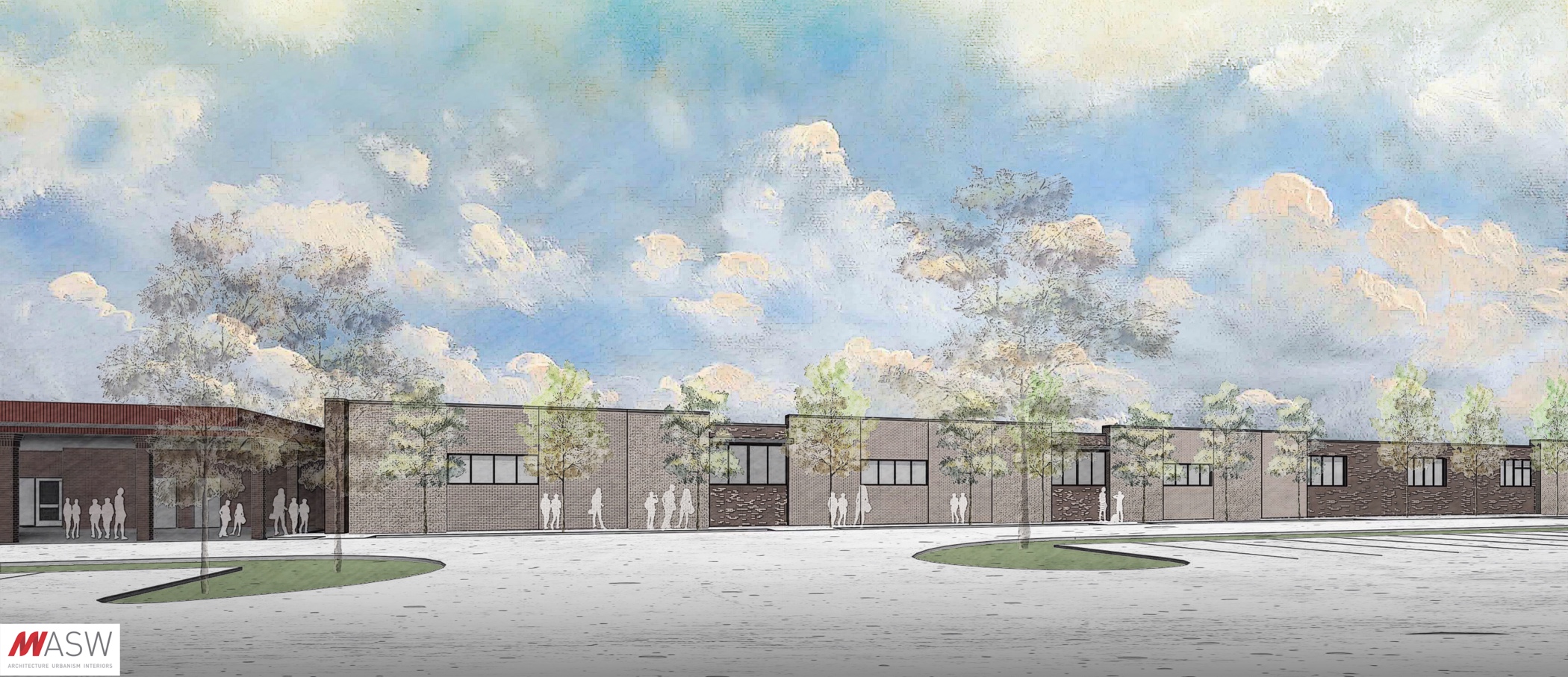 Rendering of Evangeline Elementary's new 28 classroom wing.

Rendering of Acadiana Middle's new 4 classroom expansion.