A new 44,000 sq ft assisted living community, called Woodbriar, is bringing Southern Style Assisted Living & Memory Care to 213 E. Etienne St Maurice, LA.
Woodbriar is a unique living arrangement for elders 65 & up who are in need of assisted living accommodations. An important design aspect of the business was to create a homelike facility where residents do not feel as if they are in an industrialized facility. That principle is even in their name, the facility and grounds capture the Southern Style of living where Southern Hospitality thrives.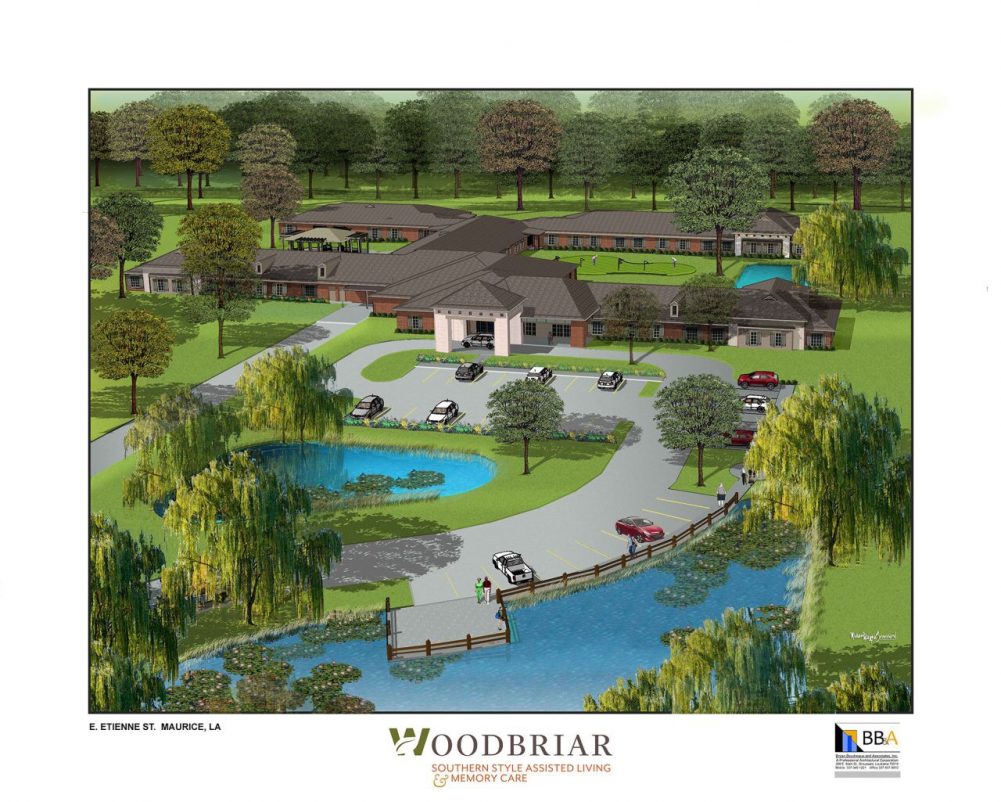 The construction consists of 46 total living units, 36 apartment-style units, and 10 reserved for memory care. The apartments range in size from 550 to 580 sq. ft. Each featuring a living room, bedroom, walk-in closet, restroom with a walk-in seated shower, full-sized fridge, microwave, and Wi-Fi, just to name a few things.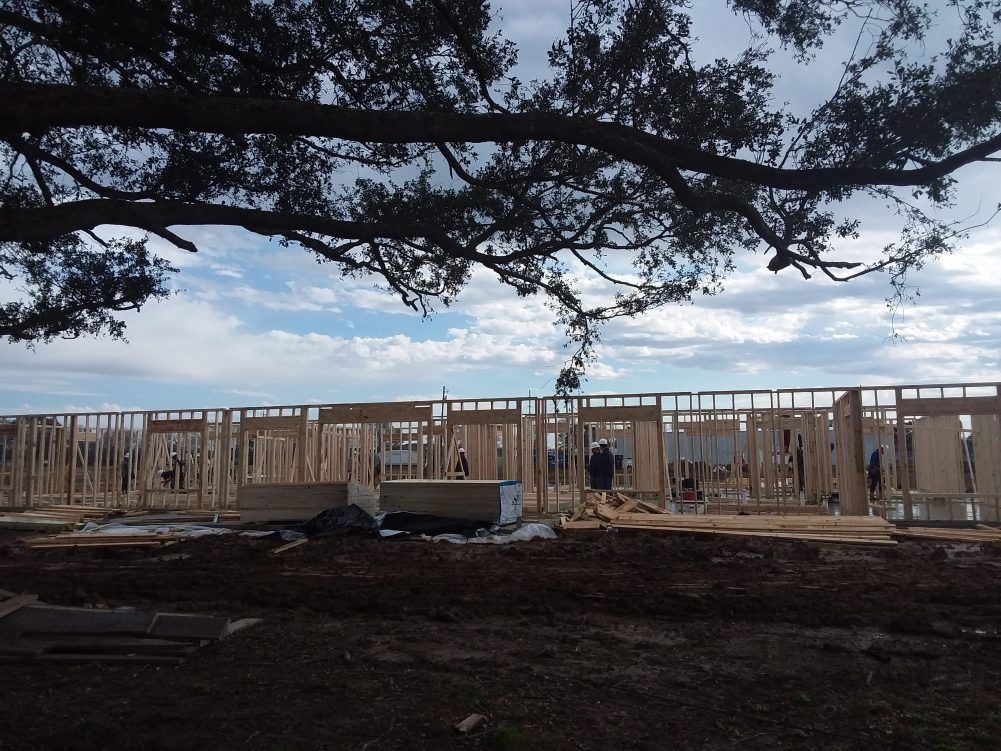 Along with the comfortable apartments, cool features included are a putting green, fully staffed barber & beauty shop, private library with the latest technology, covered porch, gazebo, a café, and two fully stocked ponds with a pier and yes, fishing is a go!
Unlike many facilities, local ownership makes them unique. The facility is locally owned so when we say it captures a Southern Style of living; we mean it. They understand the aspects of what instantly makes anyone feel like they're home. From the kind & friendly attitude, traditional values we were raised on, to the strong connection we feel to nature. The owners designed multiple details and green spaces proving that they thought it throughout.
As children, our elders taught us the importance of our heritage and that southern hospitality makes our community special.
Woodbriar is committed to keeping those traditional values prominent. The business's purpose is to give the community a sense of comfort by providing an assisted living facility that shows what it really means to be home.
A tentative construction completion date is set for Fall 2020.