Over the past 18 years, Chuck E. Cheese has served as an entertainment & pizza destination in Acadiana for kids of all ages. Before that, it was ShowBiz Pizza Place, located where Hooter's of Lafayette currently exists; #themoreyouknow. Within those 18 years, according to available permit records, Chuck E. Cheese has only undergone one other major renovation, which was back in 2007. In between major renovation projects, the local staff periodically makes repairs, rearrangements, or repaints when needed.
It's now 2019, twelve years after the last major renovation project for Chuck E. Cheese and it shows, bad. Outdated booths, old carpet & flooring, a single animatronic that needs to retire, and old layouts are all headed out the door!
The multi-week renovation project for Chuck E. Cheese 2.0 will include a new back office layout, all new flooring & carpeting, fresh paint, all new tables & booths with some featuring charging ports for electronic devices, a new gaming/arcade package, and the removal of the last animatronic character we may ever see outside of a video game. But that's not all, a new expo window will be installed and table buzzers will be commonplace for guests. Also, the menu boards will now be digital, and the outside storefront will feature their updated logo & brand colors.
But you know there has to be more… well, there is! A new light up dance floor that is reminiscent of the dance floor in the popular 70's movie, Saturday Night Fever, will be installed near the party area. Built-in sensors in the dance floor will trigger the in-floor LED lighting as our crazy youngin's run around on it like a decapitated chicken on Mardi Gras. #triggered.
Chuck E. Cheese will remain open during all of the renovation processes; making incremental changes each night of construction.
Tentative completion date is set for the first week of July of 2019.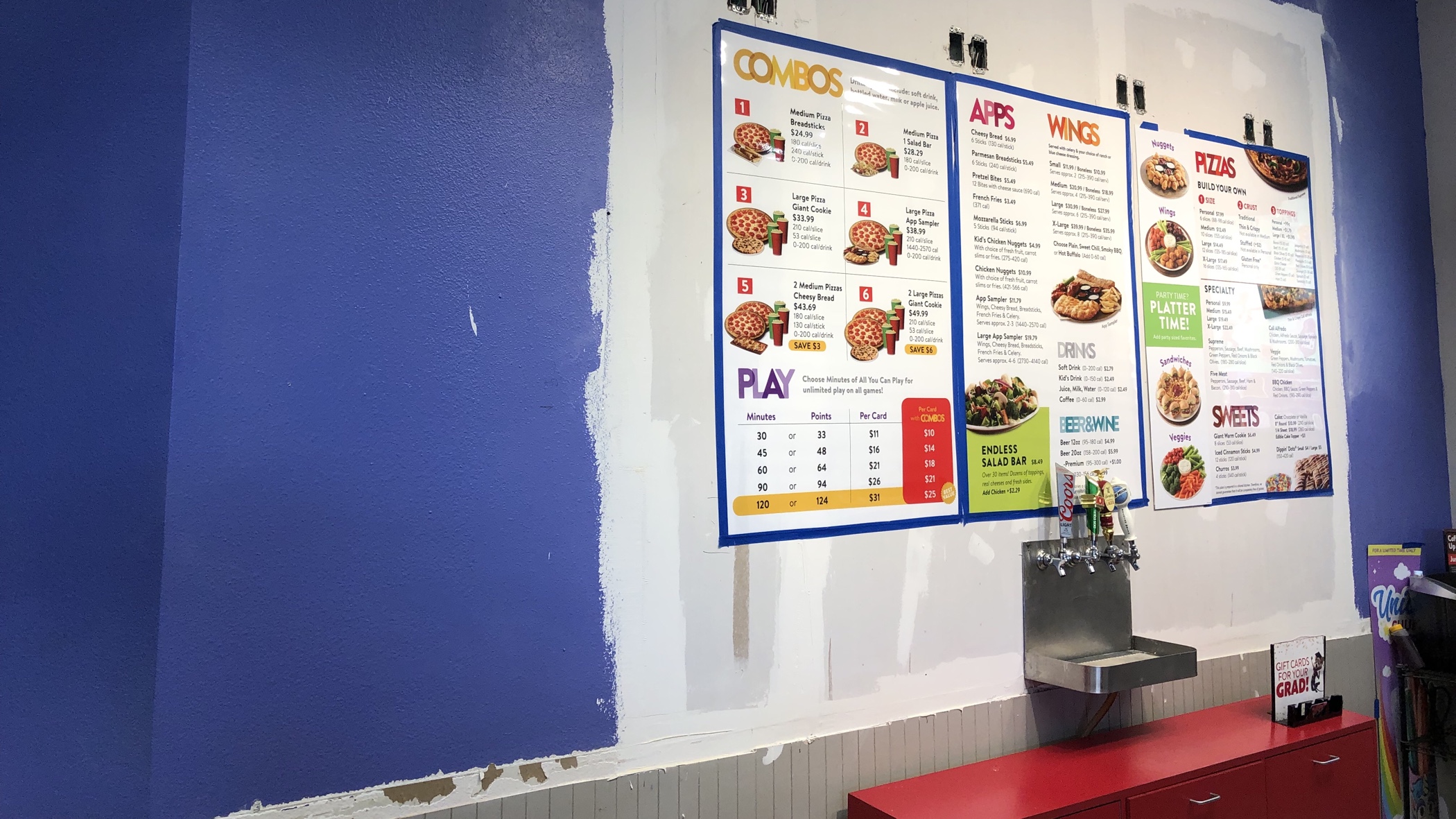 Where the new digital menu boards will go, but you knew that.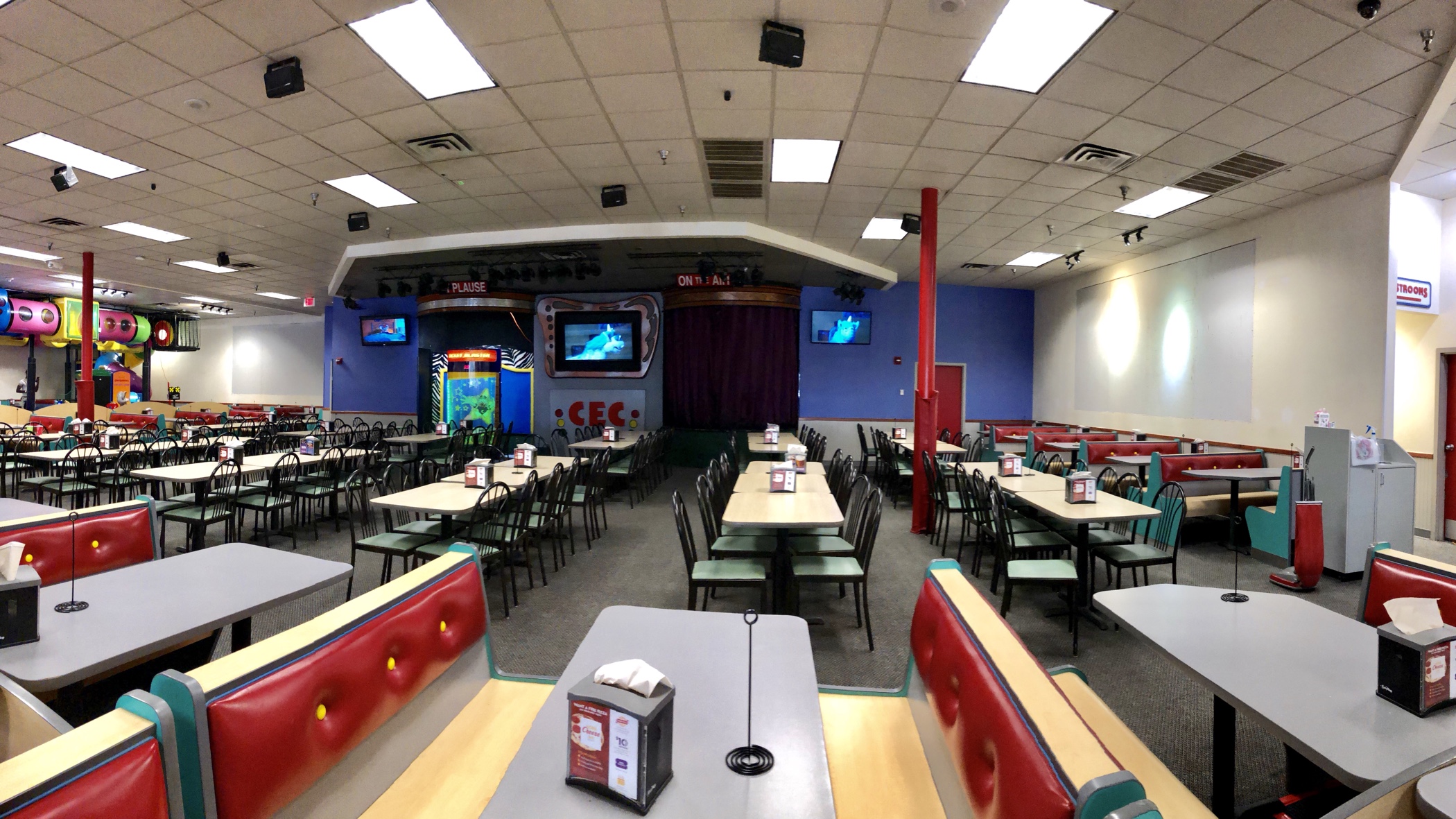 The old layout of Lafayette's location.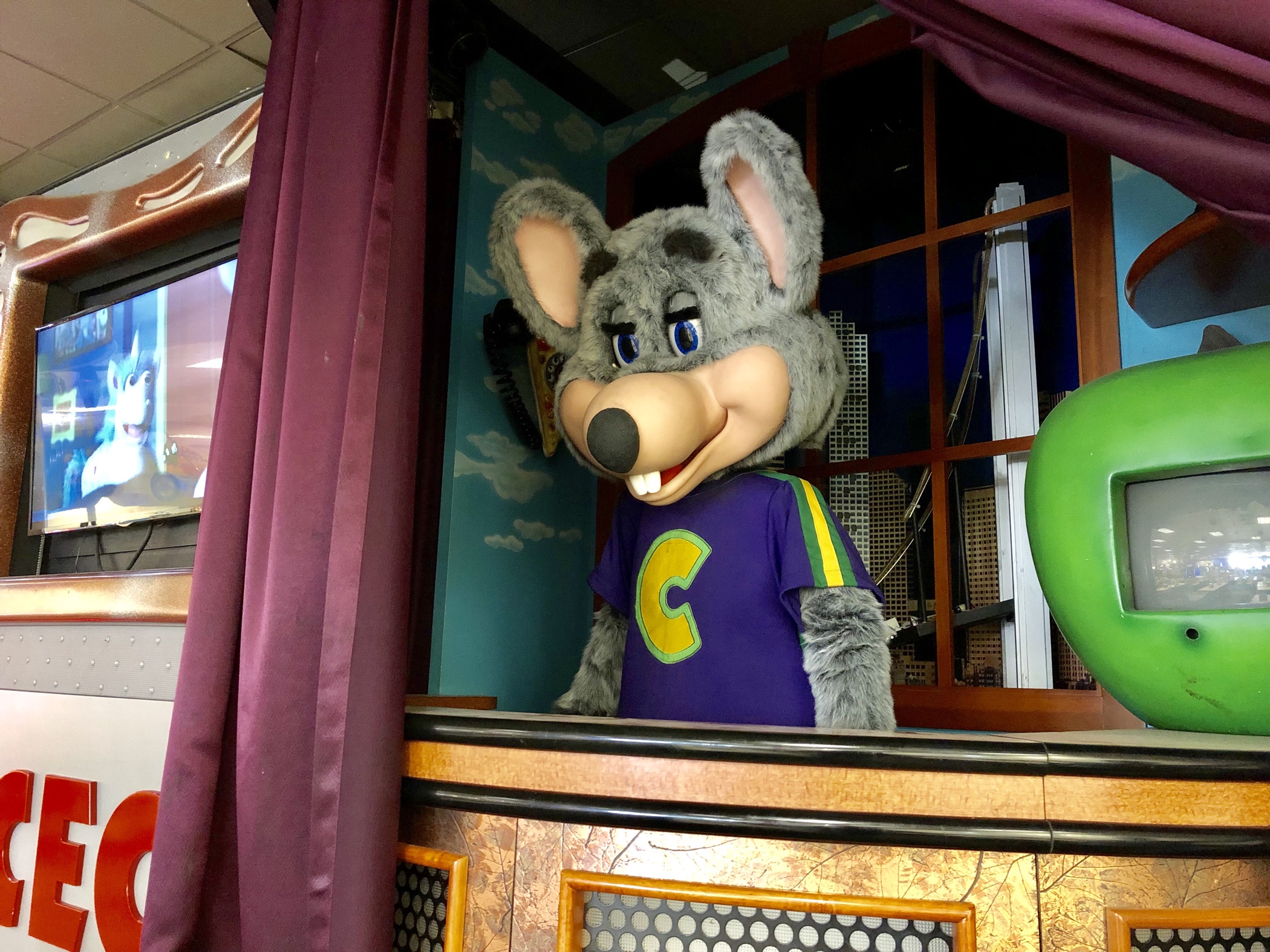 Lafayette's animatronic Chucky. Bye, bro!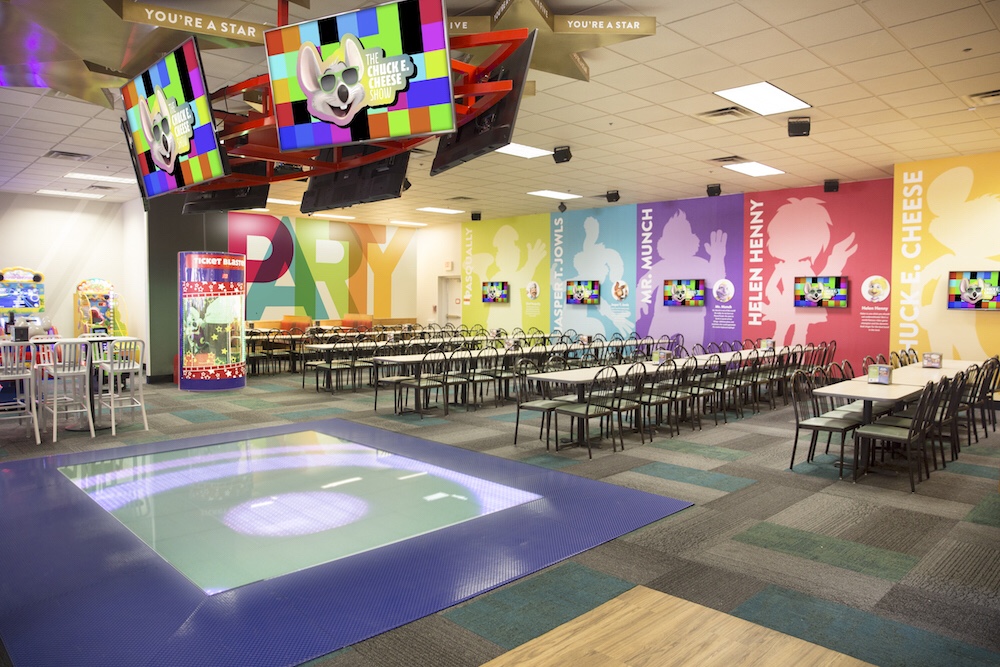 Chuck E. Cheese 2.0 dance floor and overhead TV rack, photo courtesy of psfk.com.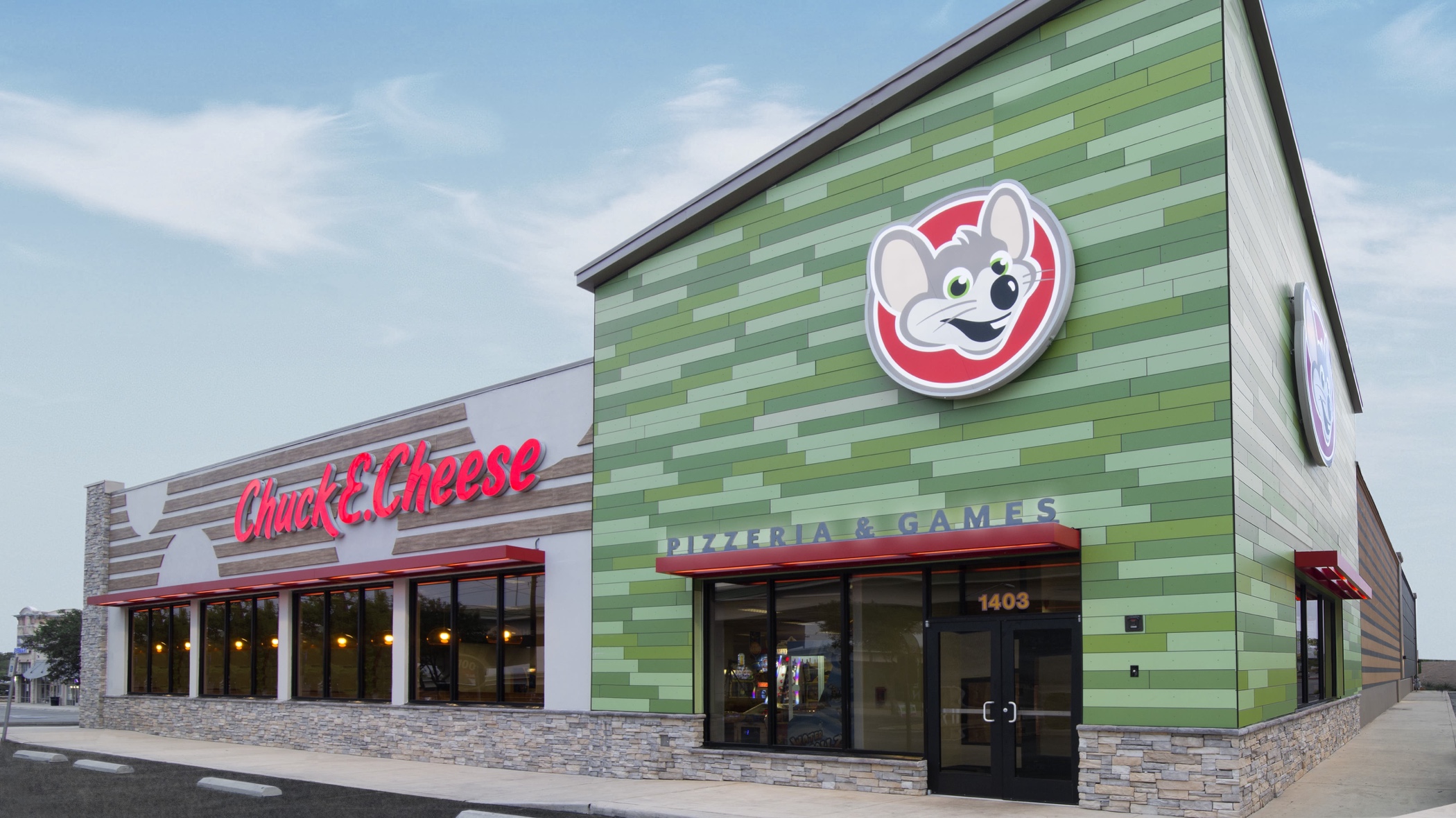 What you could expect the new storefront to appear like. Photo courtesy of cnbc.com.