Back in 2021, which is not that long ago, we shared that Cajun Field would be getting a major renovation with the help of a generous multi-year donation infusion from Our Lady of Lourdes. Fast-forward to today, a new press release went out showing new, updated plans & renderings for Cajun Field, soon to be called Our Lady of Lourdes Stadium.
Louisiana Athletics announced a $65 million initiative to revitalize the west side of the football stadium, marking the most substantial enhancement to the facility since its establishment in 1971.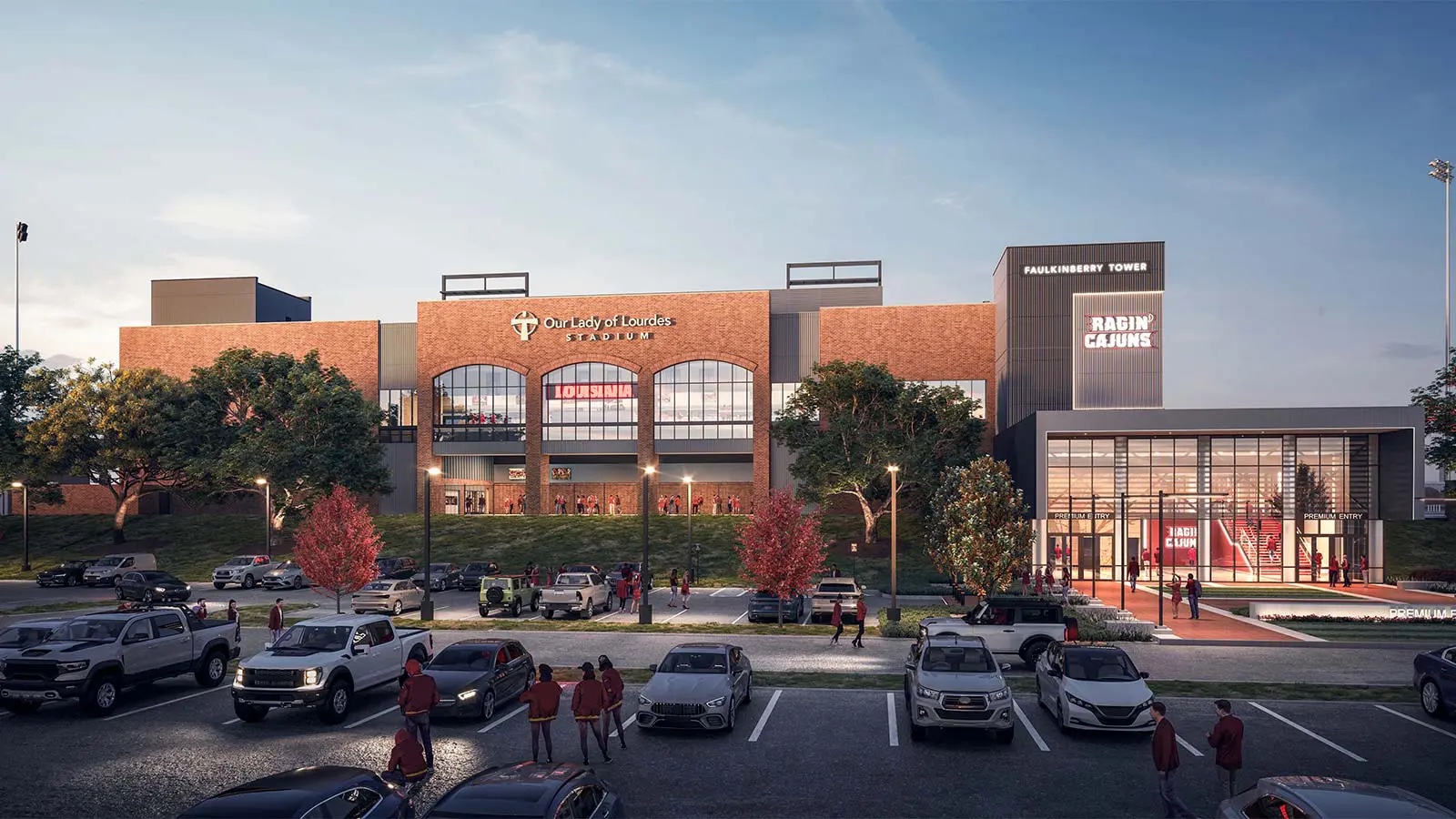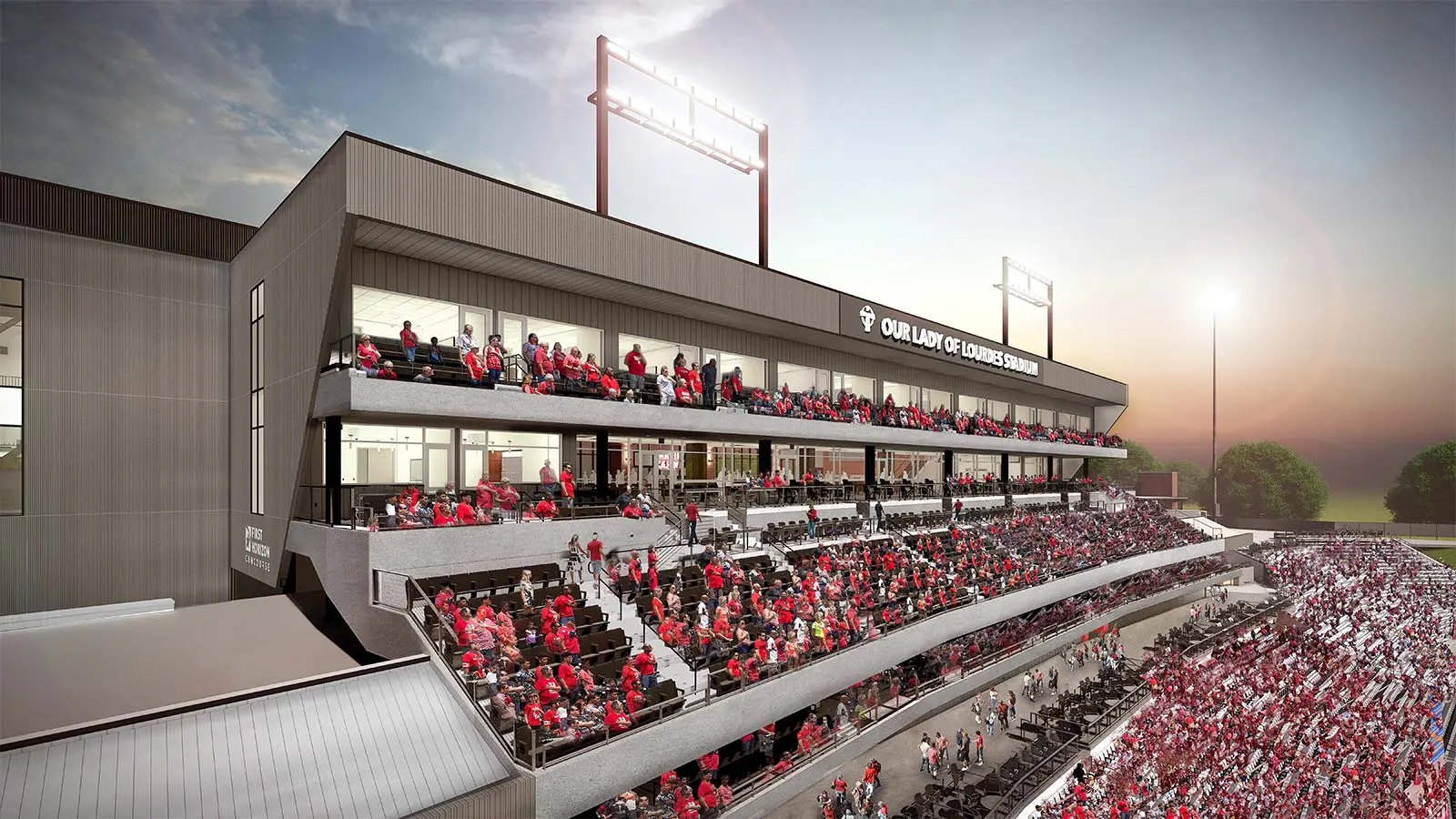 The project, which is expected to begin soon(ish), is set for completion ahead of the 2025 football season. Our Lady of Lourdes Stadium's west upper deck and lower bowl will undergo a comprehensive transformation, offering in a modern gameday experience that pays homage to the vibrant traditions of Ragin Cajun fans.
ACSW & DLR Group Architects spearheaded the design, while J.B. Mouton, LLC will serve as the primary builder for this ambitious undertaking.
Dr. Bryan Maggard, Vice President for Intercollegiate Athletics, expressed enthusiasm for the project: "From the premium seating products, a new lower west bowl, and state-of-the-art amenities, Our Lady of Lourdes Stadium will be a premier venue improving the overall atmosphere for our fans and student-athletes. This project would not have been possible without the support of our university administration, Our Lady of Lourdes and so many other investors."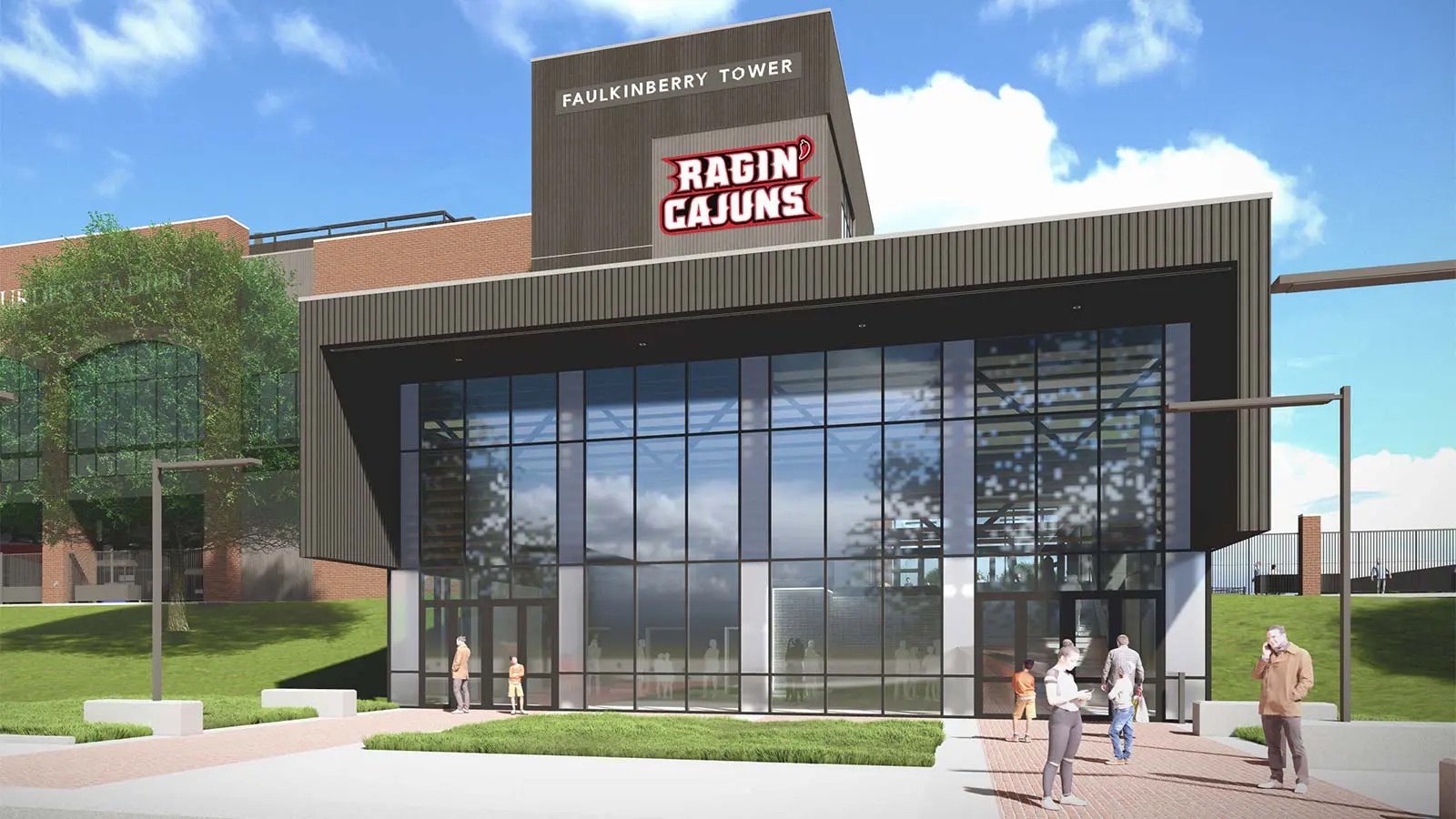 The renovated west side will feature 34 suites, 40 loge boxes, 524 club seats, an indoor club, five new chair-back sections in the lower west bowl, and upgraded amenities for all fans, for a total capacity exceeding 30,000.
This project, once it does come to fruition will be a huge leap for our university and its athletic department.
For frequently asked questions and to stay up-to-date on the stadium renovation progress, visit www.buildthecULture.com.