The new two-lane "Super Roundabout", located at the intersection of Kaliste Saloom Road & E. Broussard, will open today at 9 AM.
Construction started about two years ago and is part of the grander Kaliste Saloom Road expansion project. The new roundabout will serve traffic in all directions leaving the existing intersection to be used for Right-handed turns only.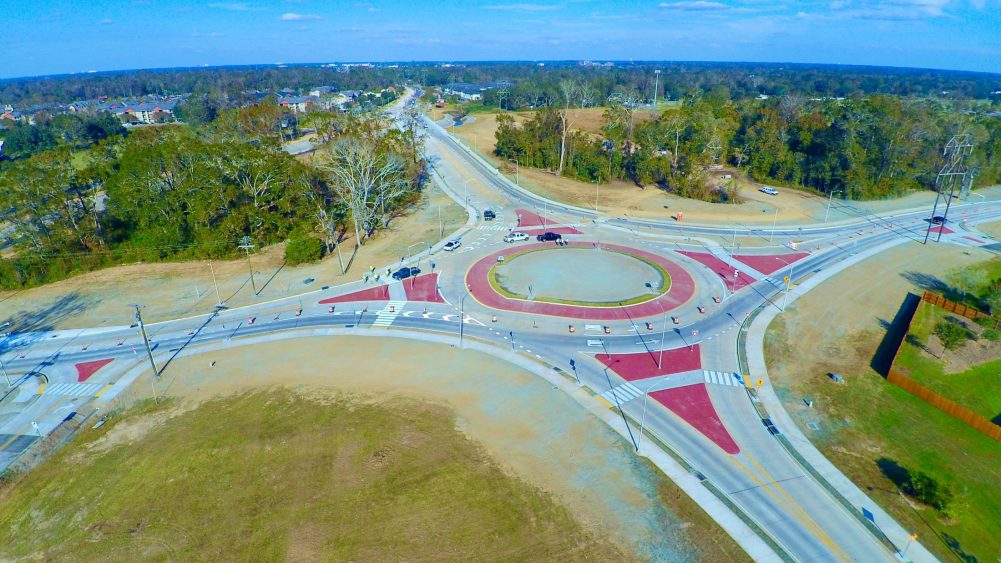 Below is a press release sent to us by LCG.
"The newly constructed roundabout at the intersection of E. Broussard Road (LA 733) and the new section of Kaliste Saloom Road will be open to traffic starting Saturday, November 7, at 9 a.m., weather permitting. The existing traffic signal at the intersection will be removed and traffic will be able to travel in the roundabout in all directions with no restrictions.
The construction of the roundabout is part of the Kaliste Saloom Road widening project. When complete, the 2.2-mile stretch of Kaliste Saloom to E. Broussard Road will have five lanes, a center turn lane, and sidewalks."
We love roundabouts, they are safer overall for those who use them. However, with this new-to-Lafayette design and our drivers here, may the odds be ever in your favor.
Below is an instructional video on how to navigate this new addition to our traffic system.