Two new community-driven free food projects called the Lafayette Community Fridge and the Fightingville Fresh Community Food Pantry have opened in Lafayette and are helping those who need food.
The projects are maintained by their respective host & partners but are driven by the community through appropriate donations of food from individuals and businesses.
The Fightingville Fresh Food Pantry, located at 315 W Simcoe, is designed for dry and canned foods that do not require refrigeration. It is open to the public for donations and if you need food and the pantry has what you need, it is available to you for free.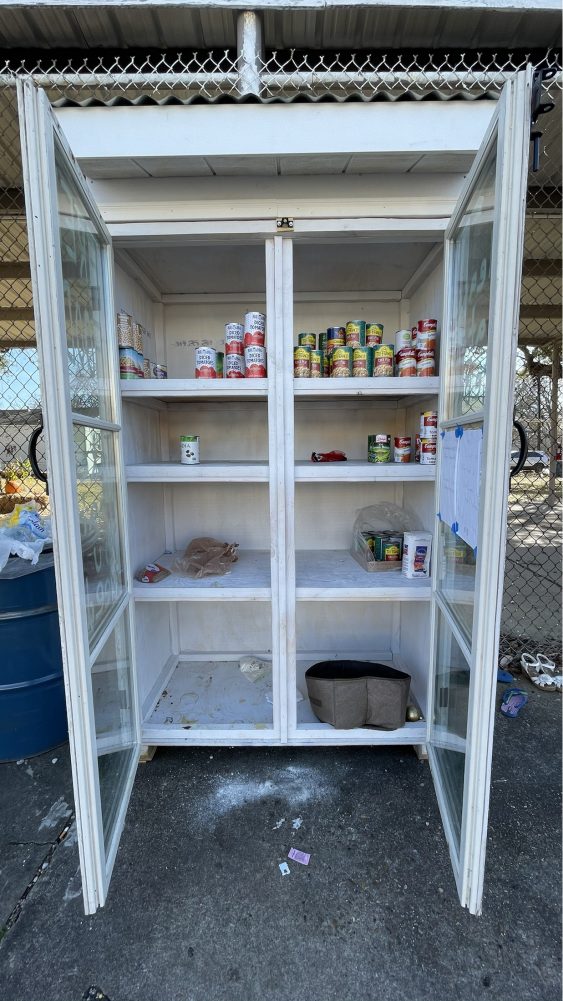 Another free food source, the Lafayette Community Fridge, is located at 2905 E Simcoe at McMillans Pub. The community fridge, like the food pantry, is a donation drop off and a source for the free food that requires refrigeration or freezing.
"The idea for starting a community fridge in Lafayette came from a friend of ours who was reposting about community fridges in other areas like LA, New York, and New Orleans. I responded to a re-post and was like 'hey, you wanna do one here?' And from there we got a couple more of our friends on board and started researching and planning in August 2020." says Erinn Quinn. "The idea behind the community fridge is to help support anyone who may be experiencing food insecurity, especially this past year during the pandemic. We want to normalize helping your neighbors and connecting with the people in our community."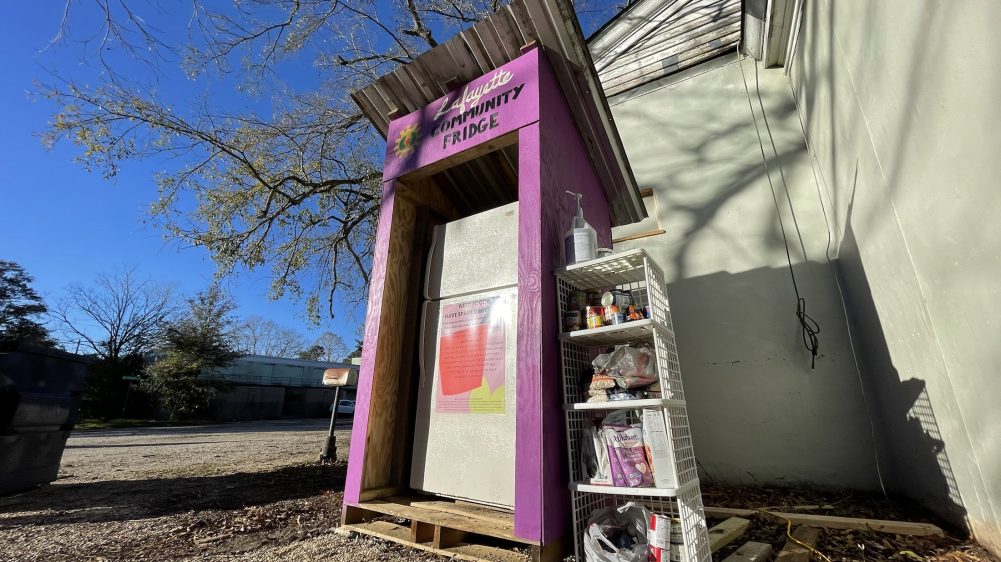 "Ms. Robin McMillan does a lot of work for the community and jumped at the opportunity to host. We are super grateful to have her on board!"
If you're interested in donating prepared meals, Erinn says that you are more than welcome to cook a meal and package it as long as the date is written on the container with all of the ingredients listed as well. The community fridge is asking that anyone donating prepared meals that they do take the proper COVID-19 precautions while making food for the fridge. Gloves, masks, sanitizing, etc.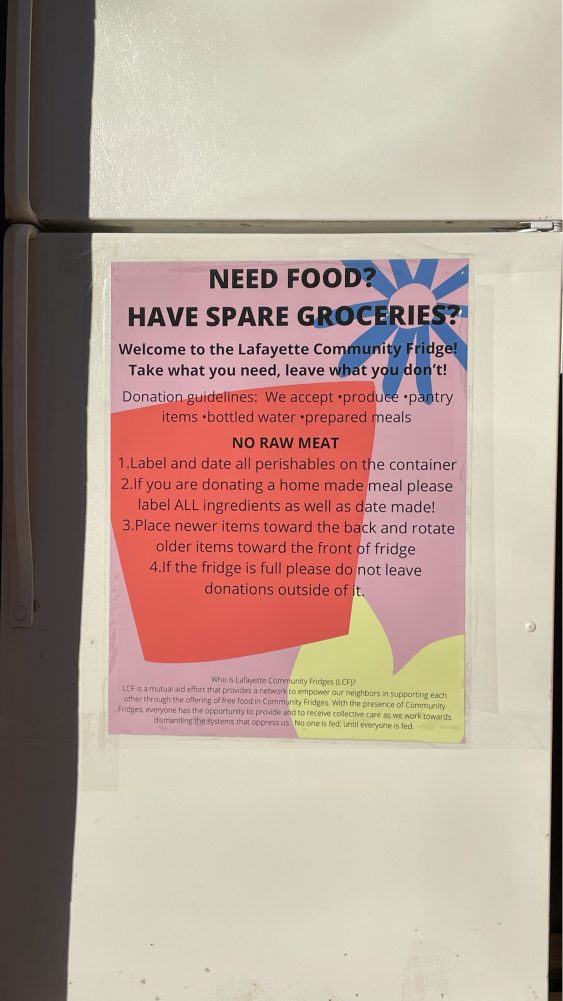 Other donations like bags of apples or potatoes, cases of bottled water, frozen foods, and more can also be dropped off by the fridge.
If you'd like to donate monetarily, a Venmo and a gofundme account have been started for those looking to help in that capacity. Those donations go towards utilities, extension cords, structures, and structural improvements that house the fridge,
grocery runs, and other maintenance. They hope that these monetary donations will one day help to purchase more fridges.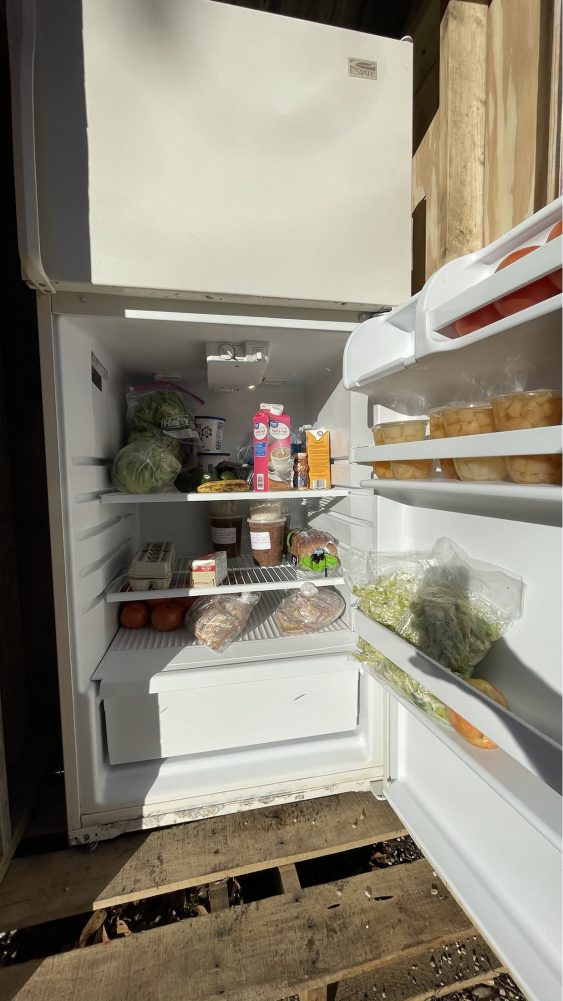 Their goal is to have multiple fridges serving a variety of neighborhoods throughout Acadiana. If you think that a community fridge would be a good fit in your neighborhood or at your business the team would love to hear from you.
The first fridge was provided by friends from DSA SWLA (another organization in Lafayette doing the free store and the free pantry). "They loved the idea and purchased our first community fridge to get things rolling!"
To learn more and or to partner, check out their information at https://linktr.ee/Lafayettecommunityfridge.