The renovations for the Johnston St. Albertsons is complete, plus the new in-store Starbucks started training by offering free coffee today.
If you missed our Facebook or Instagram post about the free Starbucks coffee, then we're sorry? You should be following us.
The Albertsons renovation consisted of several elements, though, the most obvious of those elements are the new wood styled floors, partial wood facade, and new in-store Starbucks.
You may remember our post on the shopping center's renovation that includes the covered walkway/seating area. See that post.
The grand opening for the entire Autumnwood shopping center is set for March 14th. See flyer graphic below.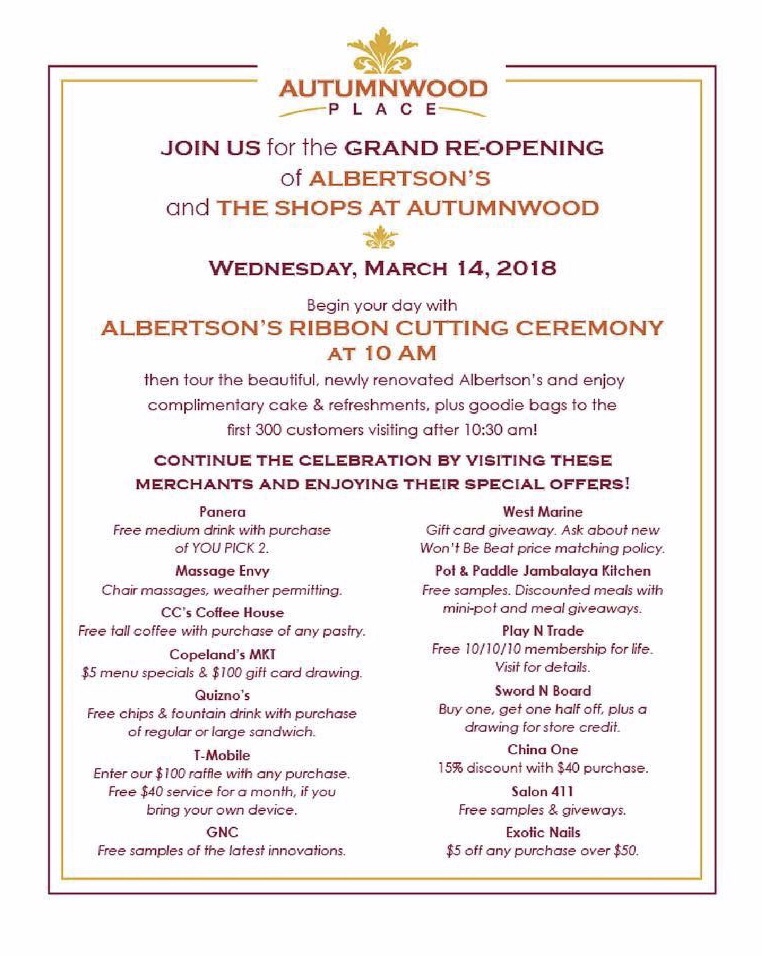 Below are photos of the inside of Albertsons, along with the new in-store Starbucks.