The new locally owned and operated coffee shop, Jet Coffee, will officially open this Thursday, October 31st at 101 Camino Real, just off of Johnston Street. See the previous post (here).
If you would like to casually visit Jet Coffee ahead of Thursday, they are technically open now. Just know that last-minute touches are being made and they ask for your patience. 🙂
Our motto, Dream On, is a reflection that anything is possible no matter what challenge comes our way.
The owners of Jet Coffee, John & Stephanie Tommasini, are uber excited to serve Acadiana with a passion, love and focus on customer relationships. Their mission: to provide "exceptional customer service that is community-driven".
One of Jet Coffee's signature products is their Jet Freeze, which is a frozen espresso drink—yum! They also offer cold brews, smoothies, frozen & flavored energy drinks, snacks, a variety of non-dairy milk, and all extra flavors are free!
The best part? All of the prices include sales tax, so the price you see on the menu is the price you pay.
Go stop by, say hello, and let the Jet Coffee team feel the Acadiana love!
You can follow them on facebook at facebook.com/jetcoffee or on insta @JetCoffee. You may even score a free cup from time to time!
Hot Coffee and specialty flavored energy drinks.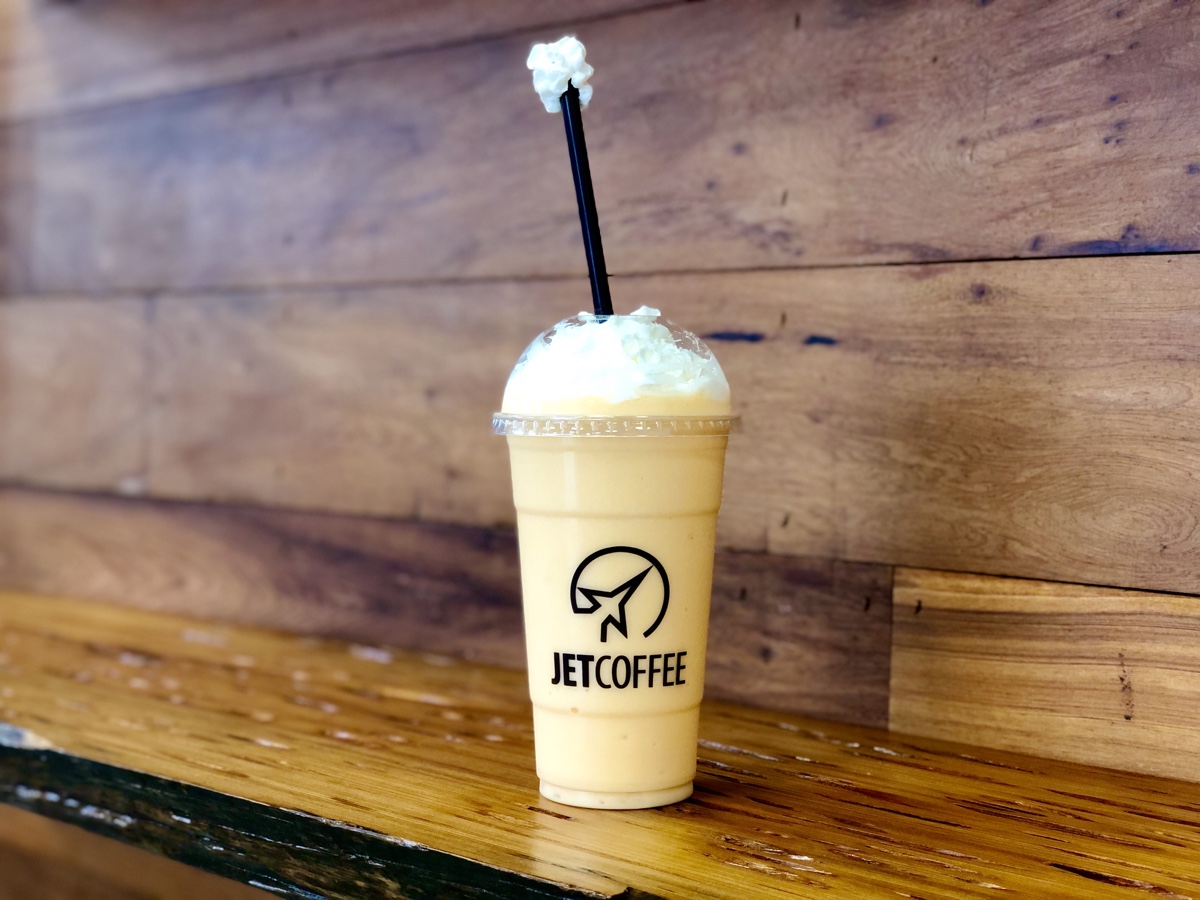 Orange Cream Frost, off-menu item. 😉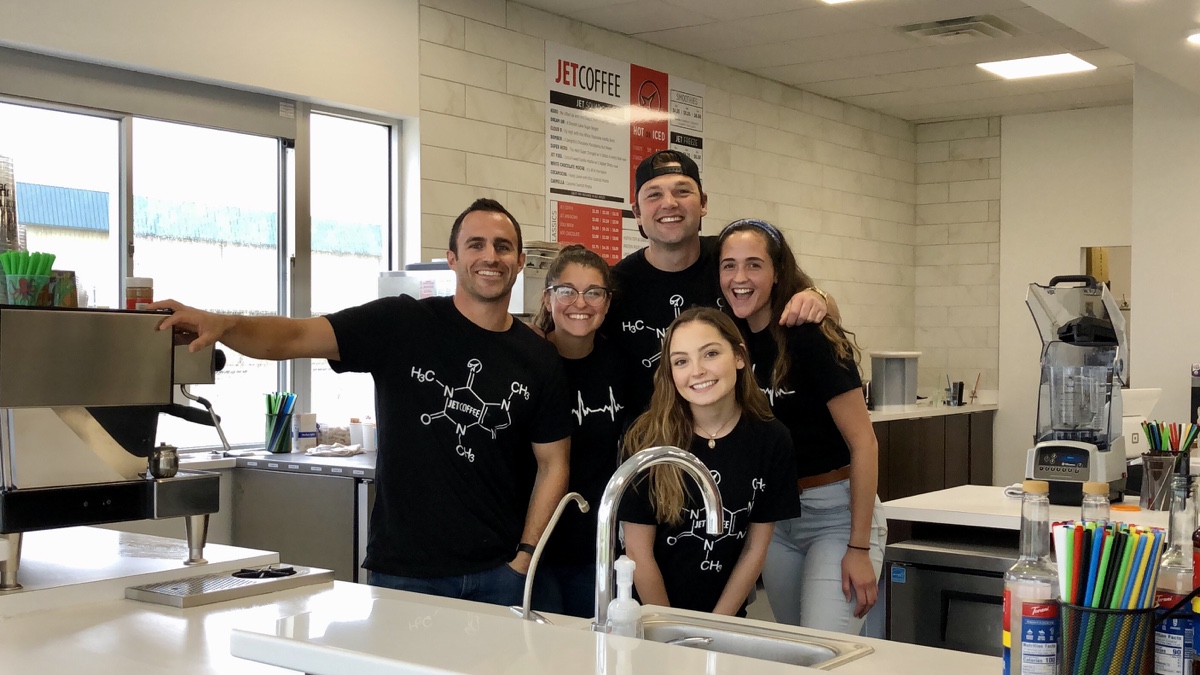 The Jet Coffee team.