Chip's Daiquiris on Congress, a locally owned & operated daiquiri drive-thru & hangout is officially open at 2458 W Congress Street in Lafayette.
The new location is by far the most imaginative of all of Chip's Daiquiri's locations with its unique interior design that promotes a vibe worthy of kicking back to hang with friends after a long day or a local sports game. Not a big fan of hangout spots but still want a drink to bring home? Chip's on Congress has a super convenient drive-thru window that helps you maintain your introverted status.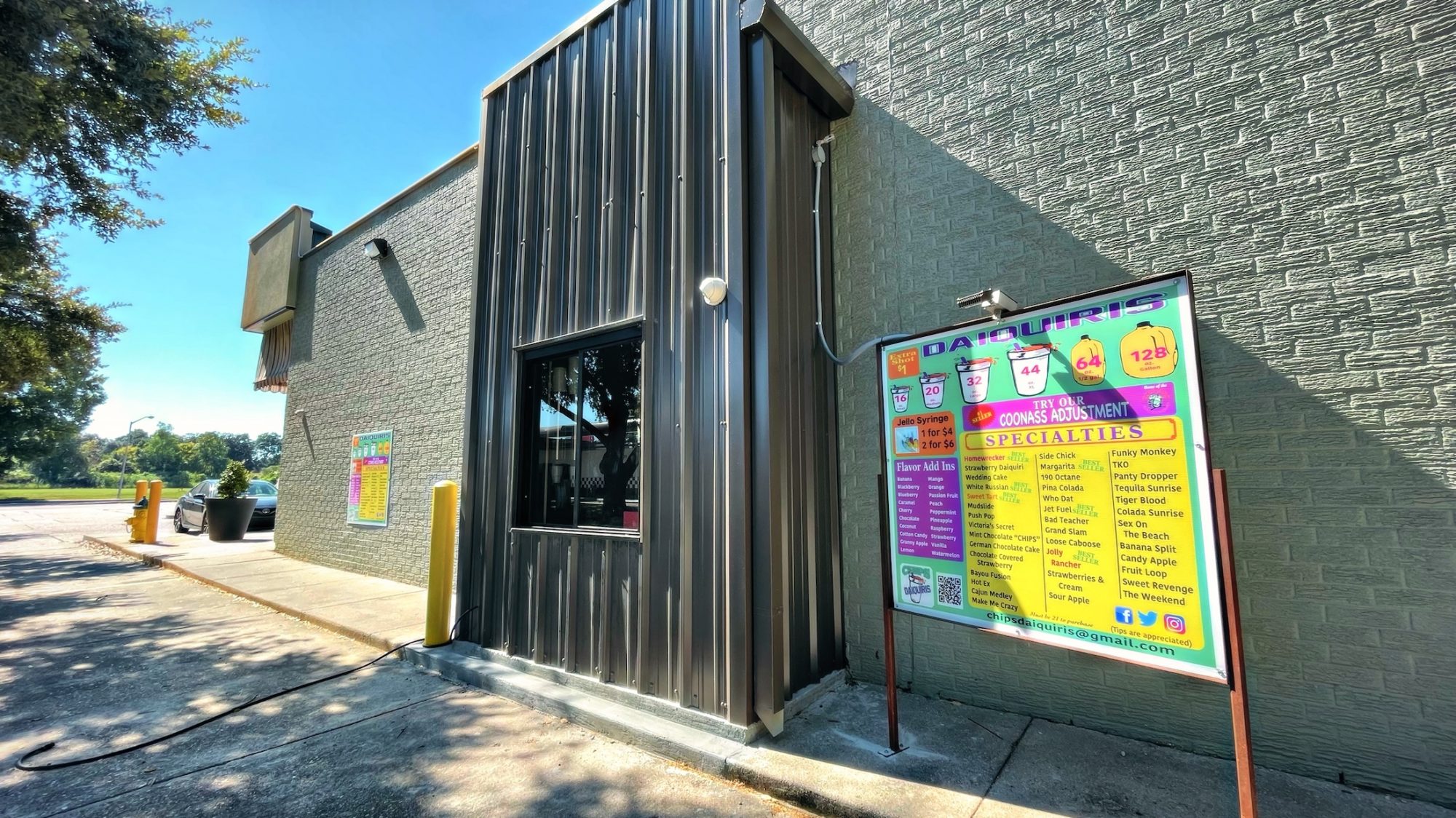 Some of the features of the space include a large handmade wood American flag above the entryway honoring the men & women first responders & veterans, unique swing sets with center tables, booth nooks with TVs, bar-height surfboard tables, a large jumbotron-style TV for sports along with several 75" 4K TVs, a pool table, a long bar top, and several other special features that make this location one-off. Even the bathrooms have some fun sprinkled around to amp up the vibe of the space, but you'll need to visit Chip's on Congress to find out. So if you find yourself there after reading this and you go to the restroom, you'll think of this post!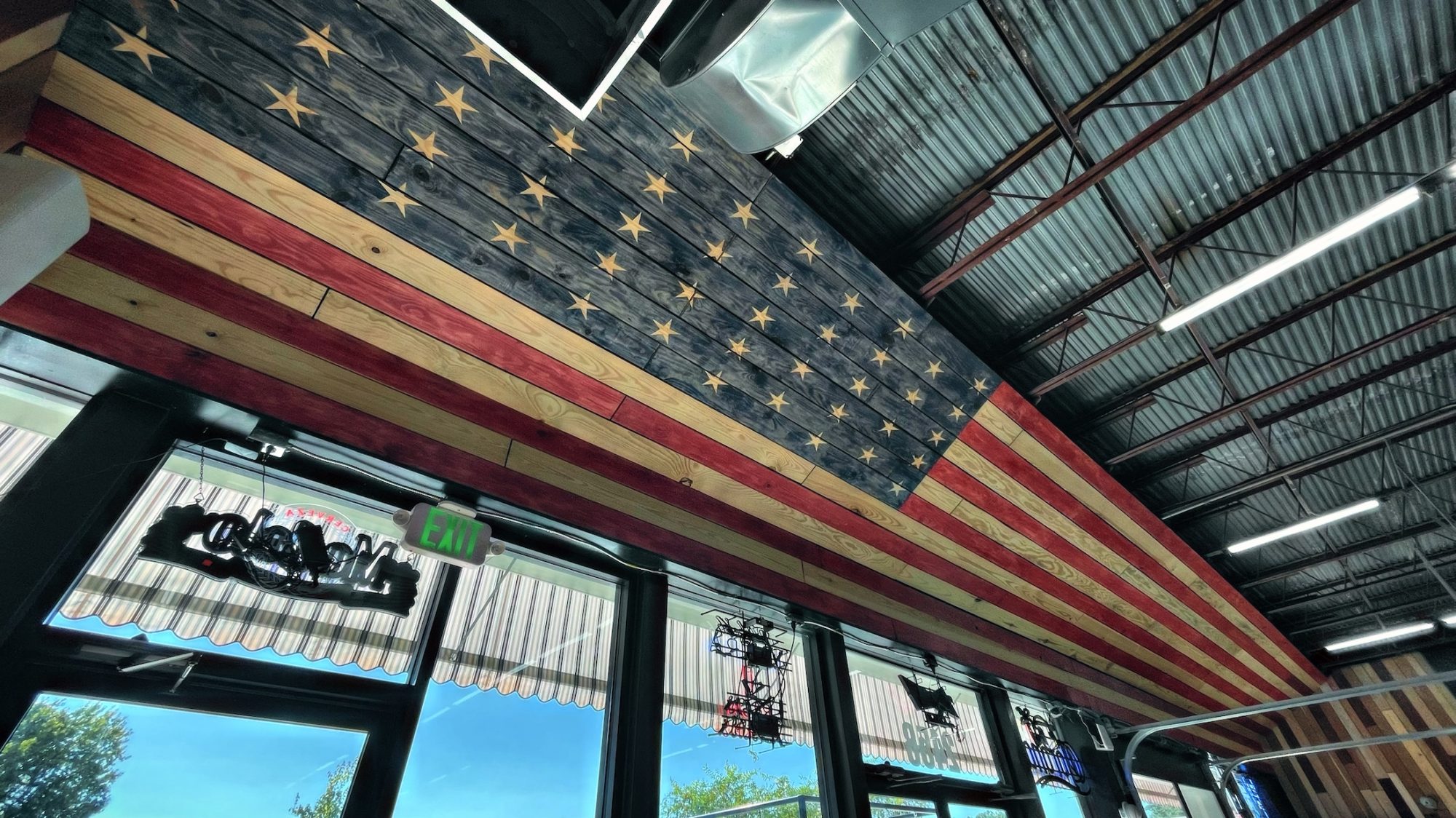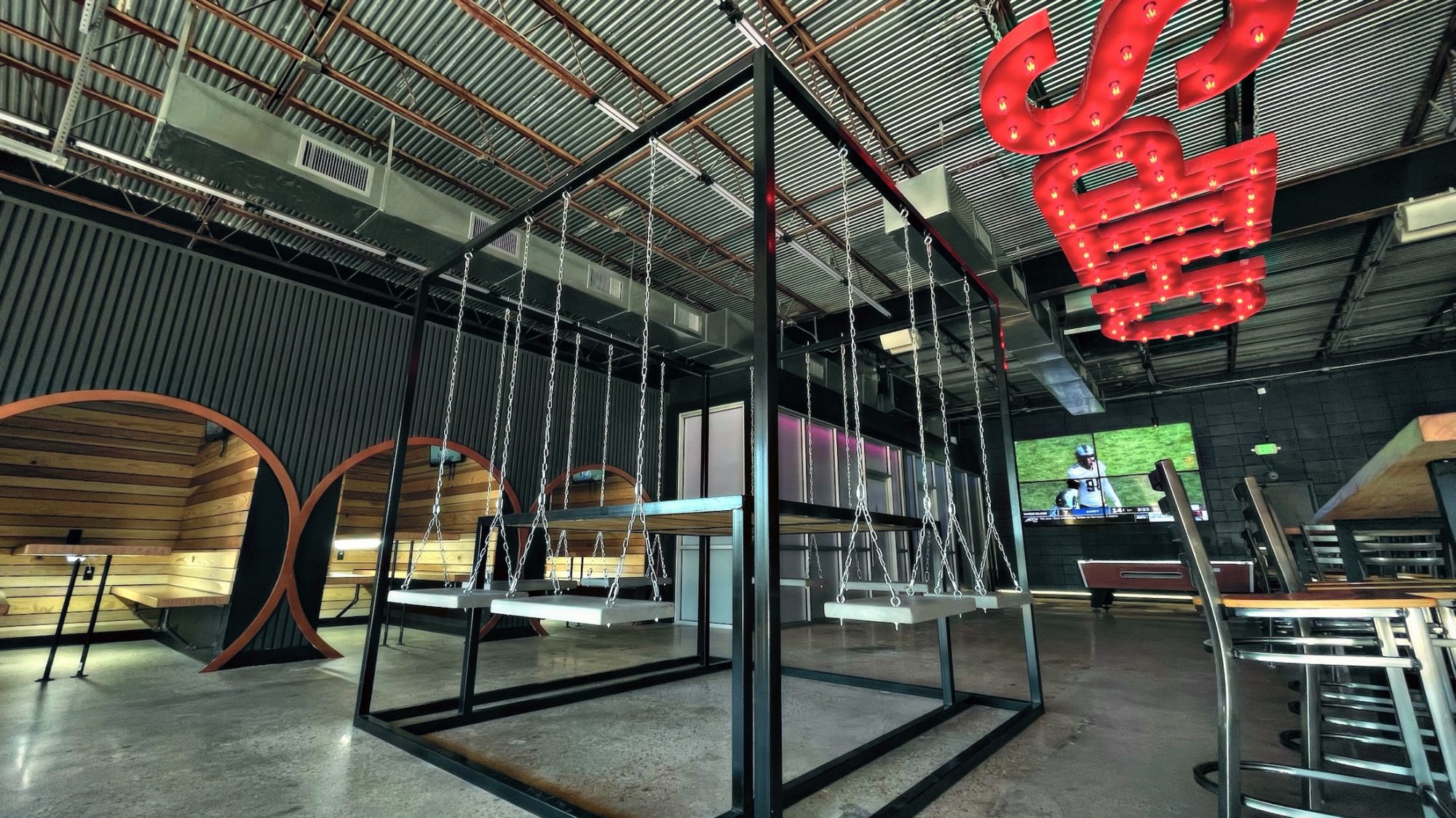 Being located on Congress, Chip's Daiquiris is in a unique spot for event hangouts like during Mardi Gras parades, sporting events at Cajun Field, and after those late-night dinners when you aren't ready to go home just yet. Or make it a one-stop party and have dinner at one of the neighboring restaurants in the center like BJ's Pizza or Shakebacks.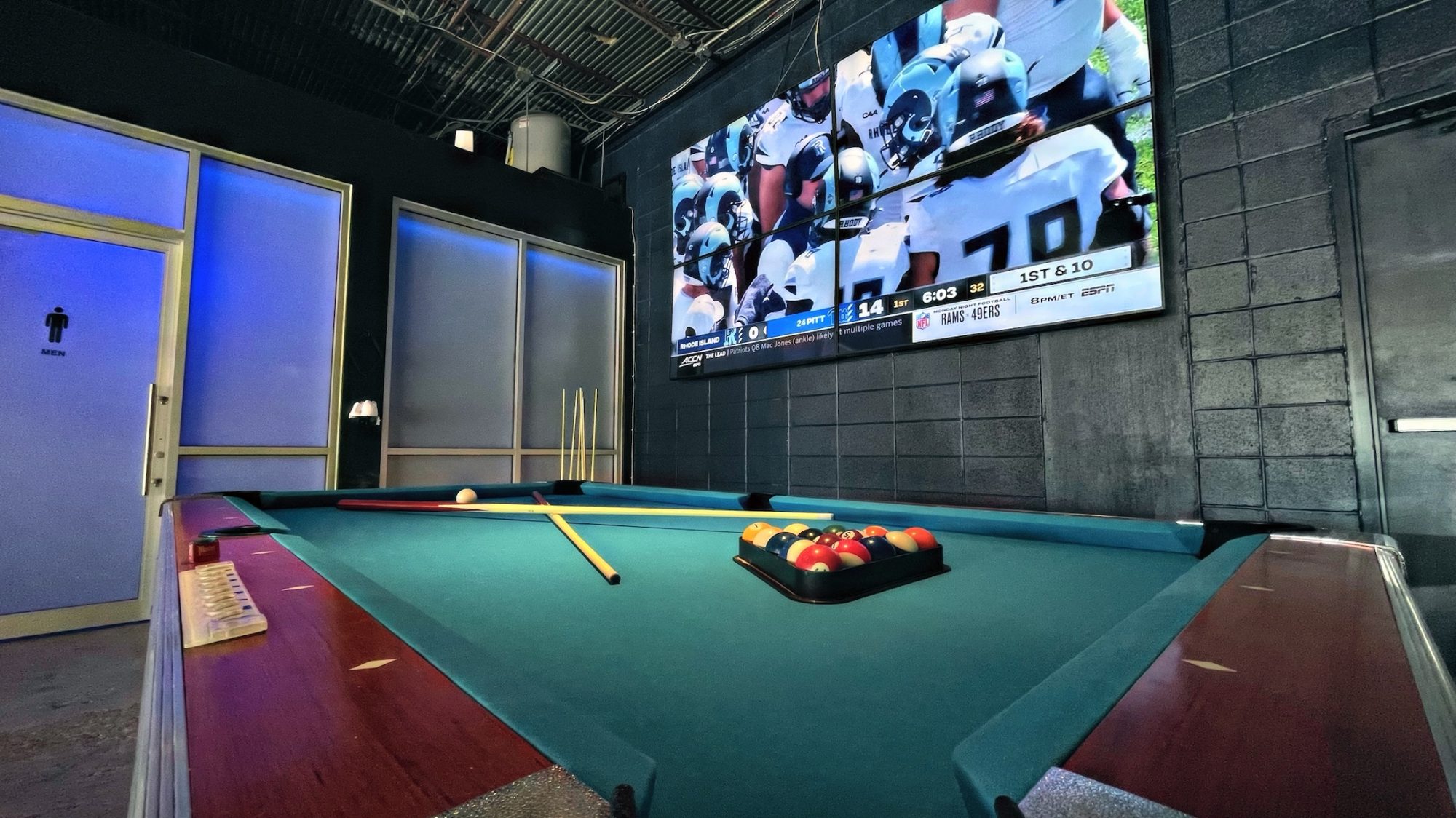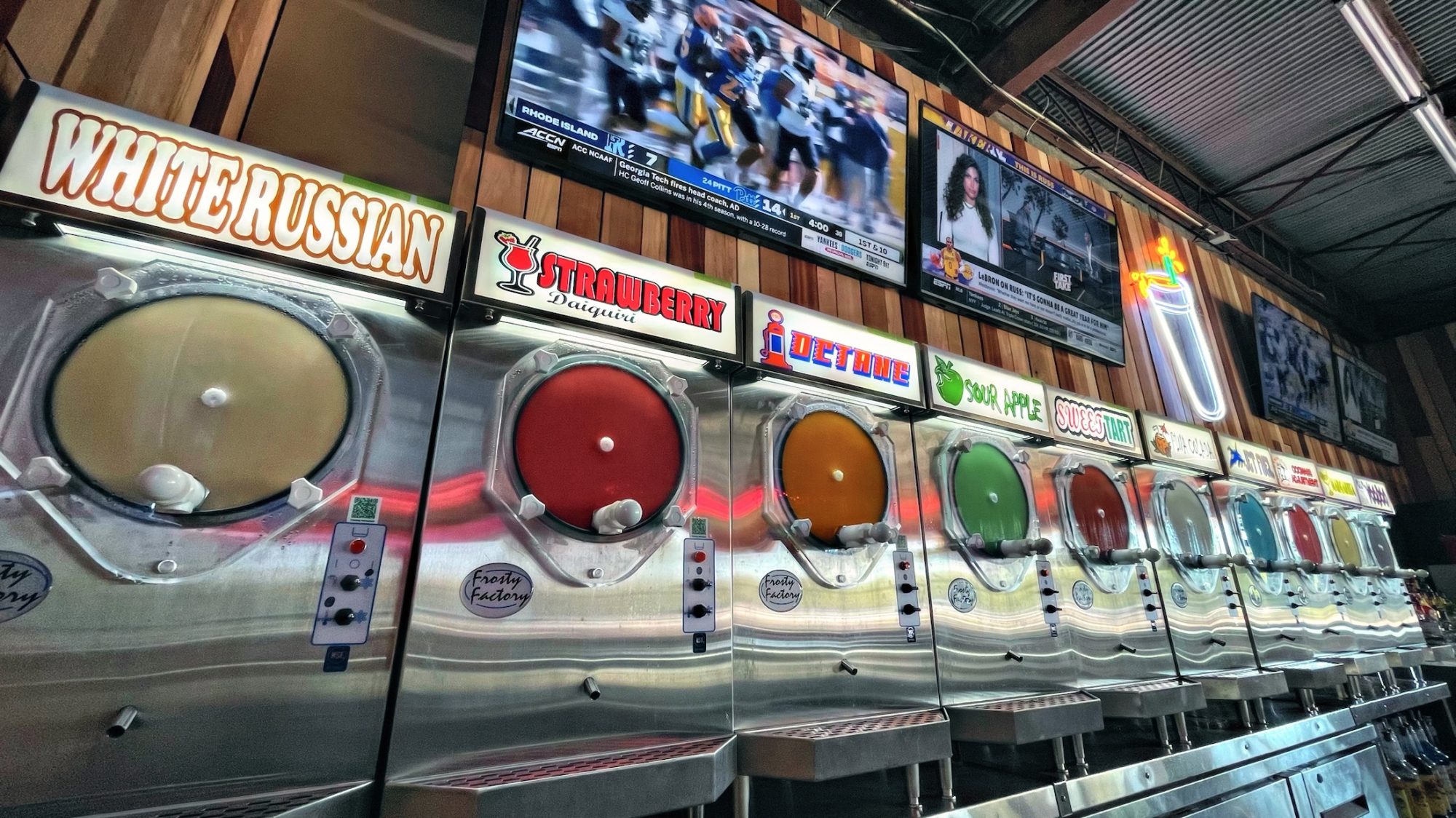 Chip's will also host events around holidays like Mardi Gras, St. Patty's Day, as well as Halloween with their huge Halloween costume party happening next week, Friday 28th!
You can follow Chip's Daiquiris on Congress at https://www.facebook.com/profile.php?id=100085462971808.