Yesterday was a neat day. We took a tour of the all-new LFT Terminal at Lafayette Regional Airport, which is at about 95% completion and under budget of $150 million.
We have a lot of photos and several facts to go along with the images. We took a total of 55 images, but we are only going to share a few with you here. If you want to see all of the images, you'll need to be a DL Insider, which you can sign up to at http://dl.memberful.com/join.
INSIDER: Full Photo Tour of the New LFT Terminal, Opening January 2022
Firstly, the New LFT Terminal is funded by our tax dollars, which was voted on several years ago as a one-cent tax increase for six months. The public then had the opportunity to vote on the design of the new terminal, which the majority voted on the concept, called Journey.
The New LFT terminal is 120,000 square feet, double that of the current 60,000 square-foot terminal. It also features 966 parking spots, an increase of more than 200 spaces compared to the existing terminal, according to documentation.
During our tour, we got the opportunity to go behind the curtain into the baggage processing room where massive imaging tech scans all of the luggage to insure a safe flight. We also had the chance to check out the administrative corridor where office personnel are relocating to now.
In the photos below, you'll see some of the most notable features of the new LFT Terminal including the rotunda, the terminal's central corridor where the restaurant, bar, and newsstands will be located. It's also where you can view the entire KLFT airfield behind auto-tinting Sage glass. It's really spectacular, and I don't really care much for that word, but it is!
The new LFT Terminal is tentatively scheduled to open to the public January 2022 with flights arriving & departing upon opening.
As for the existing terminal, once the new terminal is open and in full operation, the demolition of the old terminal will begin. Some of the old terminal will be salvaged and sold to other smaller airports.
For more information along with concept renderings & video, go to https://lftairport.com/new-terminal-update/.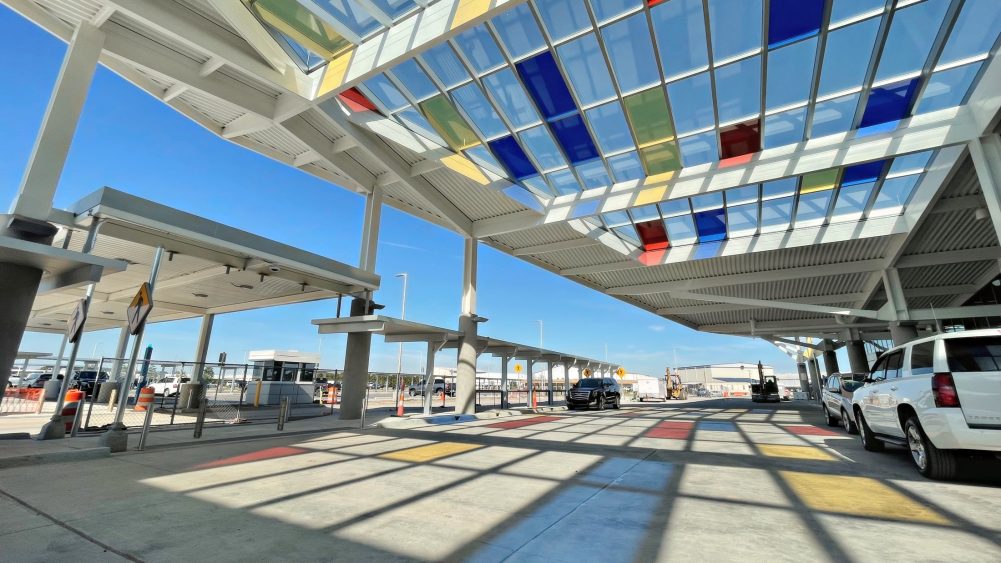 The large planed-shaped canopy of the Journey design features Acadiana flag-inspired window panes.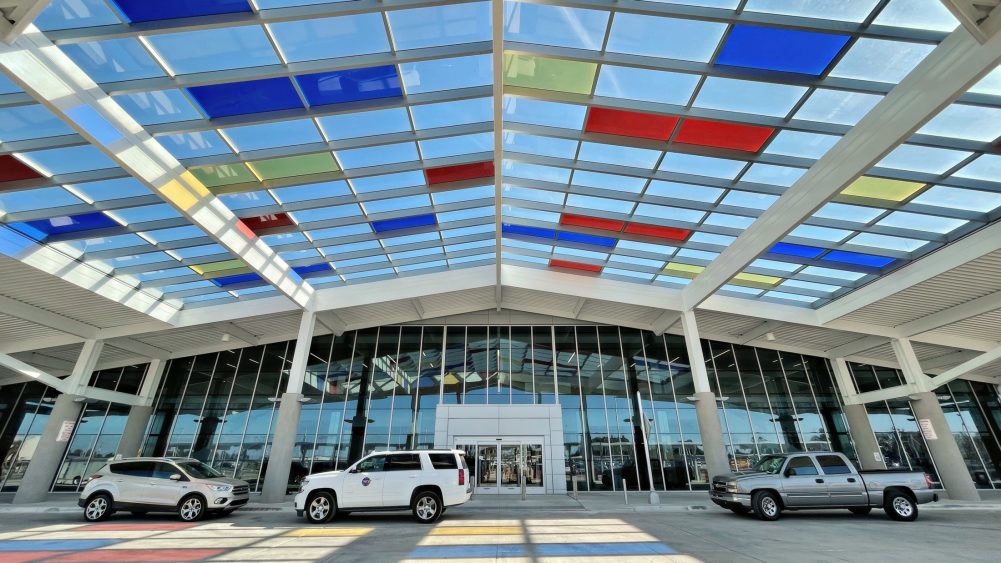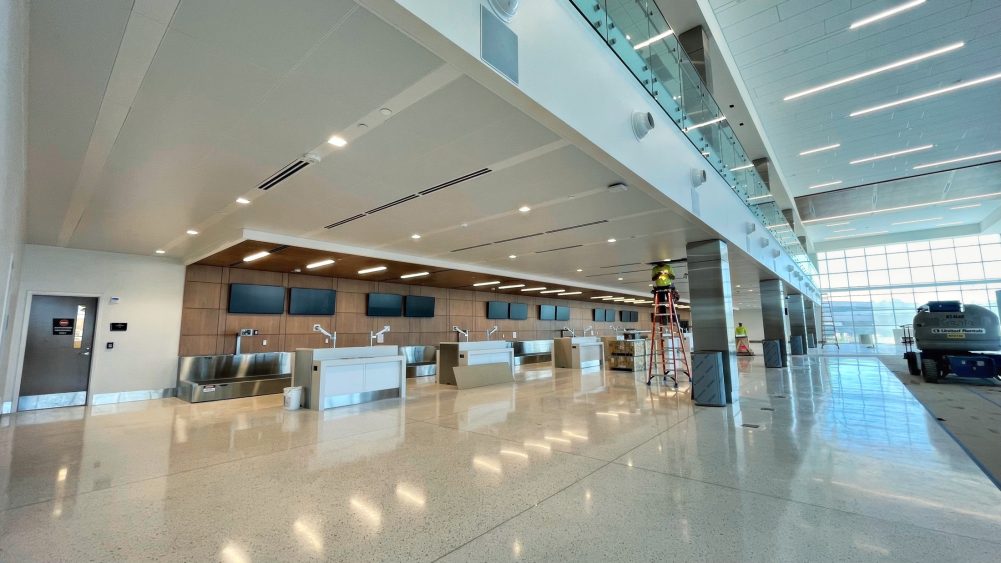 Here you can see the ticketing area where Delta, American Airlines & United Airlines will operate as signature airlines. More ticketing desks can and ultimately will be used for airline expansion in the future.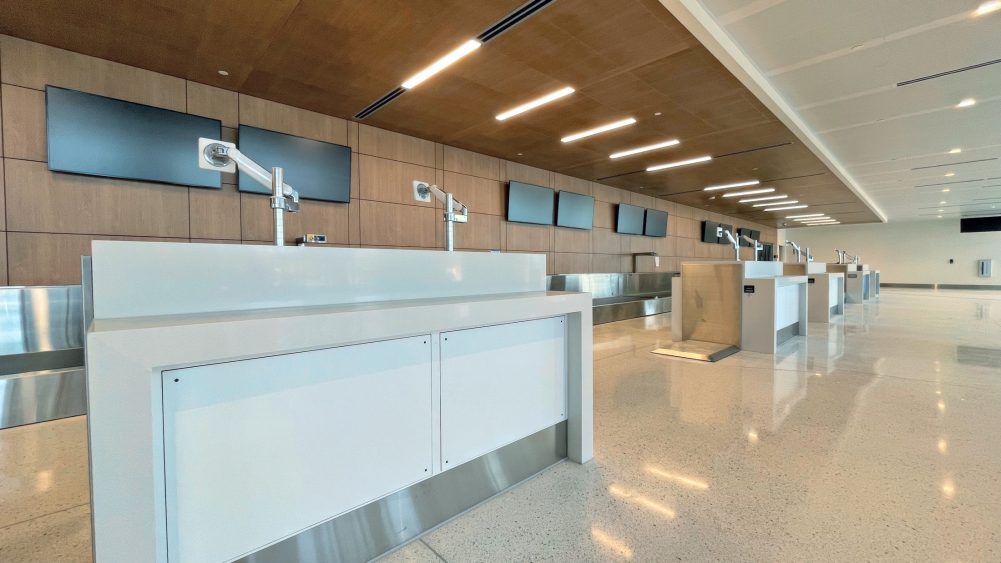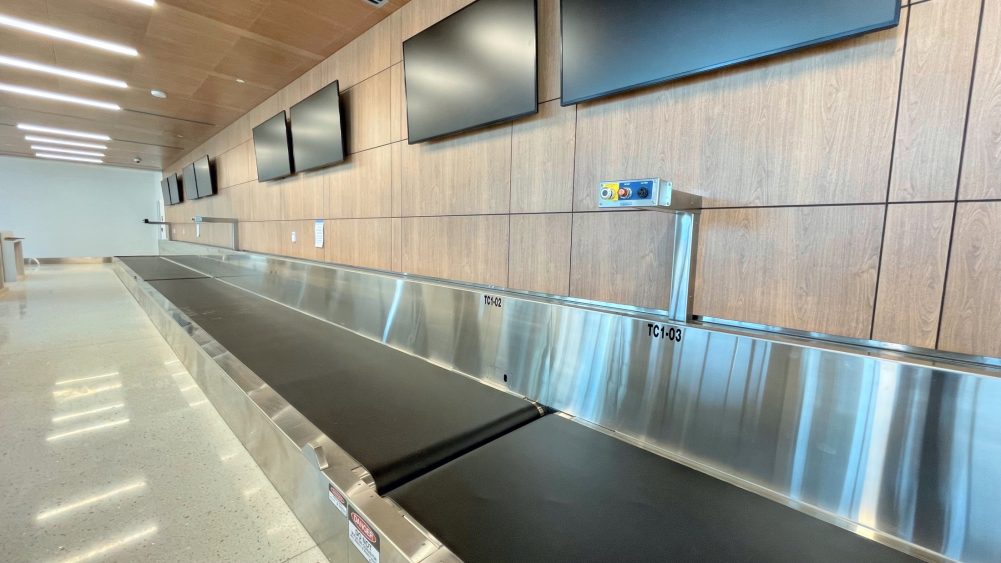 Just beyond the ticketing desks is the conveyor that sends all checked-in baggage into processing. In the photo below, you can see TSA's large, state-of-the-air imaging equipment that all checked luggage is sent through. This is the only time you, the public, will ever see this equipment.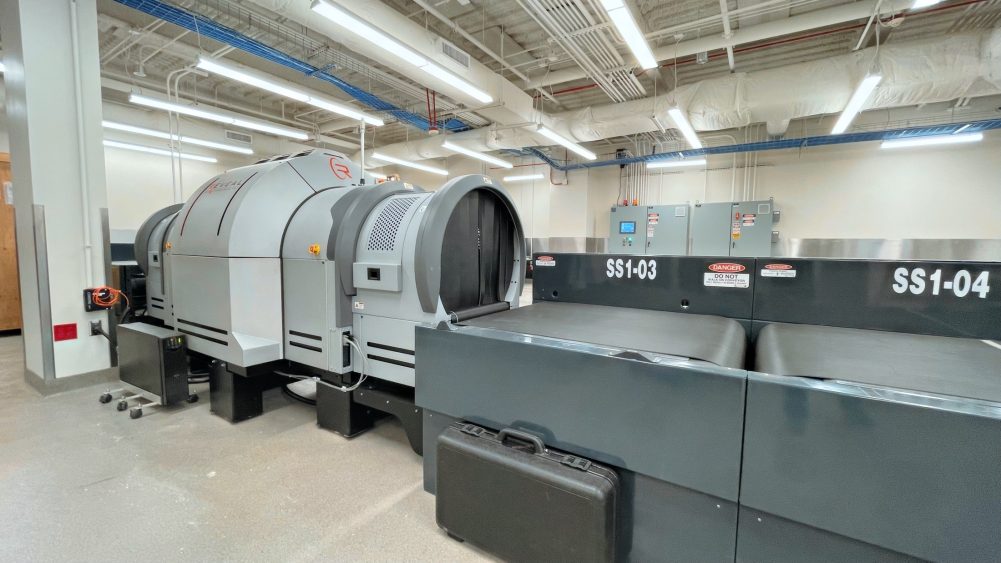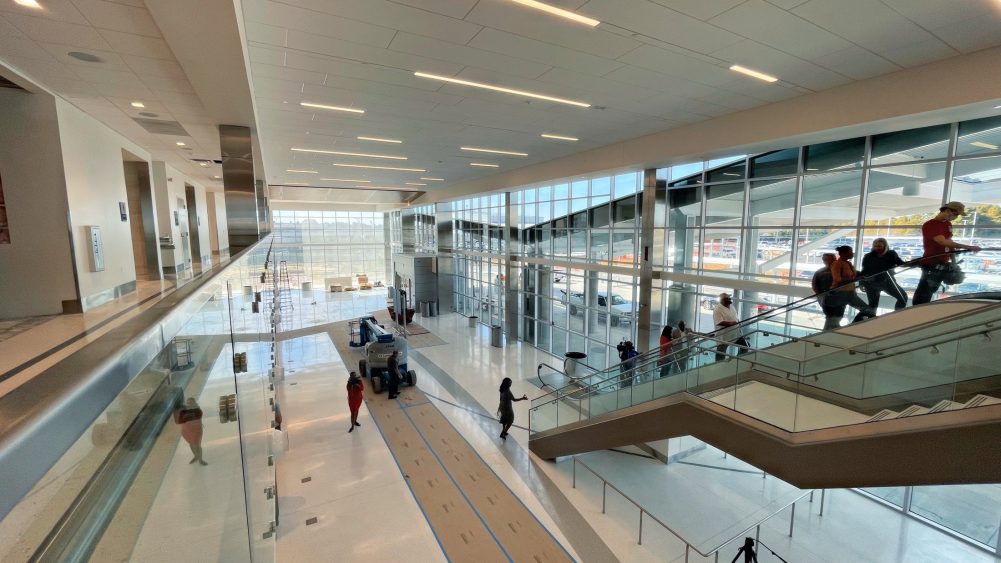 Once your bags are checked, you'll make your way upstairs(escalator or elevator) where you'll then be processed through one of the two TSA security screening lines, which can be expanded up to three.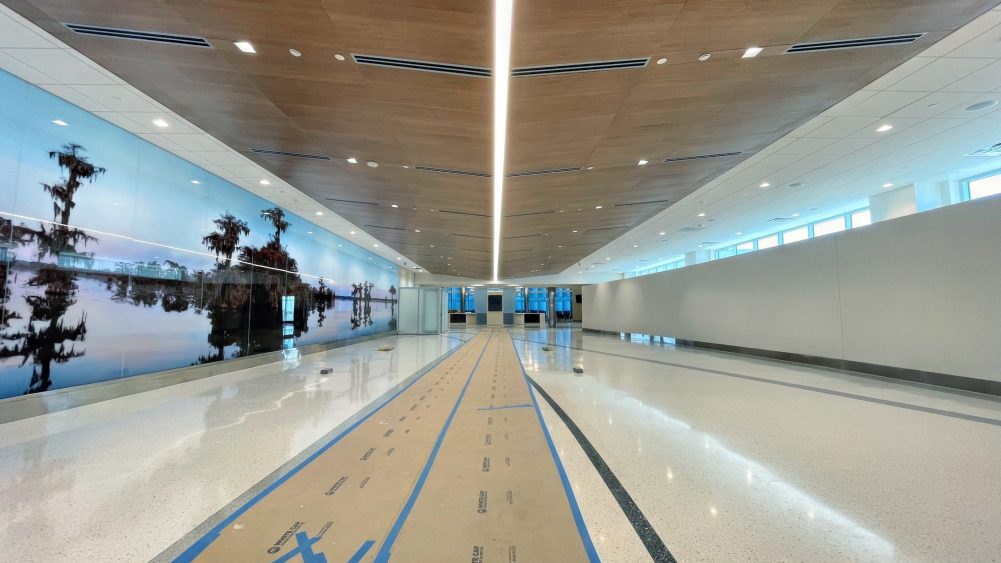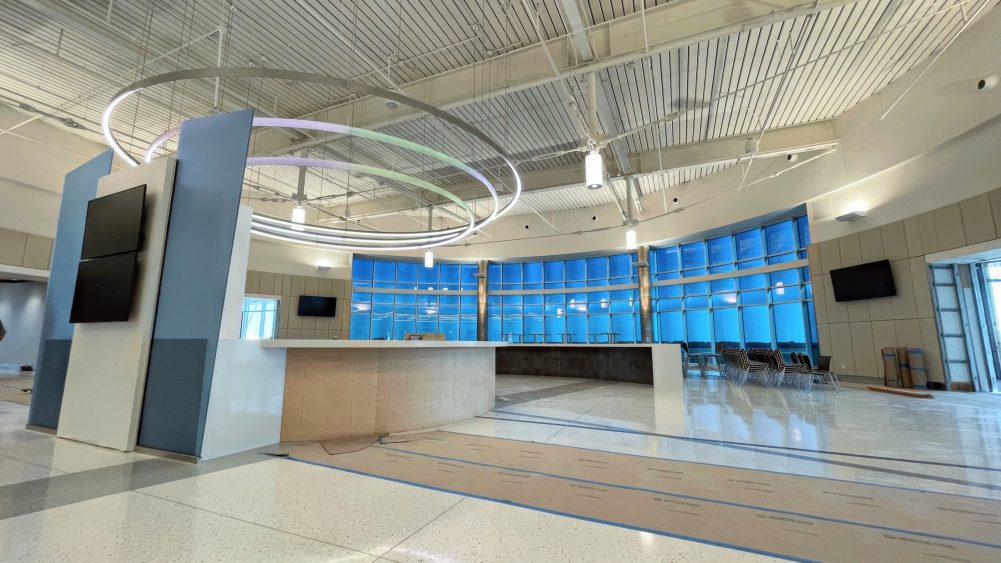 The rotunda; Lafayette Regional Airport's most sexiest places to hangout. As mentioned above, this area features a bar, restaurant, and newsstands & snacks. It is also one of the best views of the airport tarmac with auto tinting Sage glass. I could probably sit in this area all day. Also, this area will occasionally be where a stage is set up for live performances. That's cool!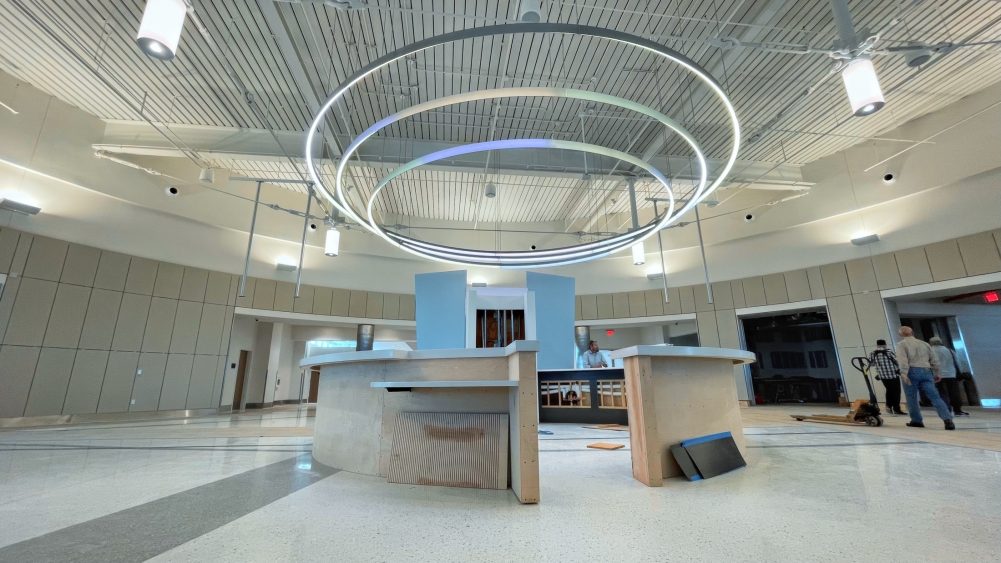 Here is a shot of one of the terminal "wings" where passengers will wait to board their plane. In this area, there is a space called a Service Animal Relief Area or SARA. This space is essentially a restroom for your dogs.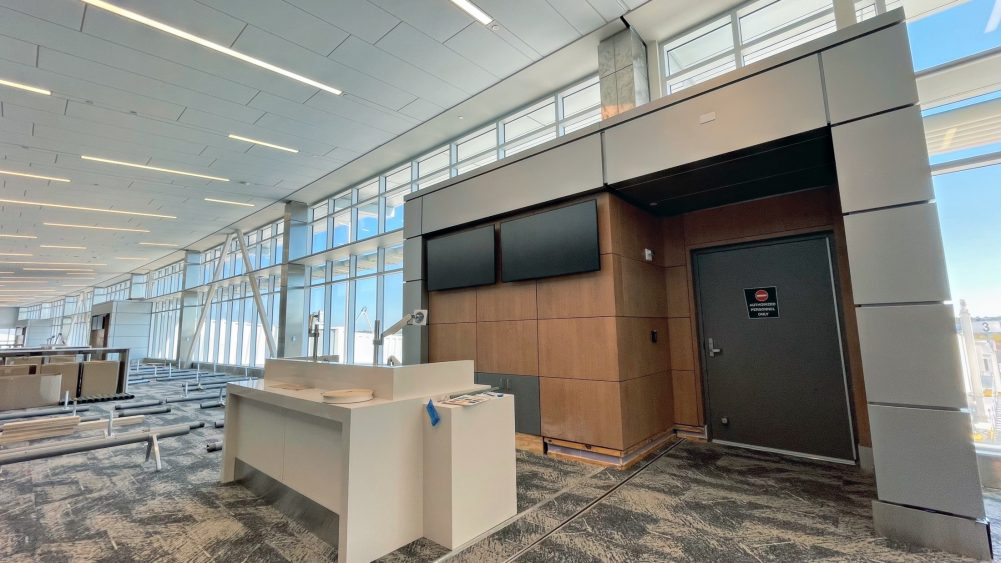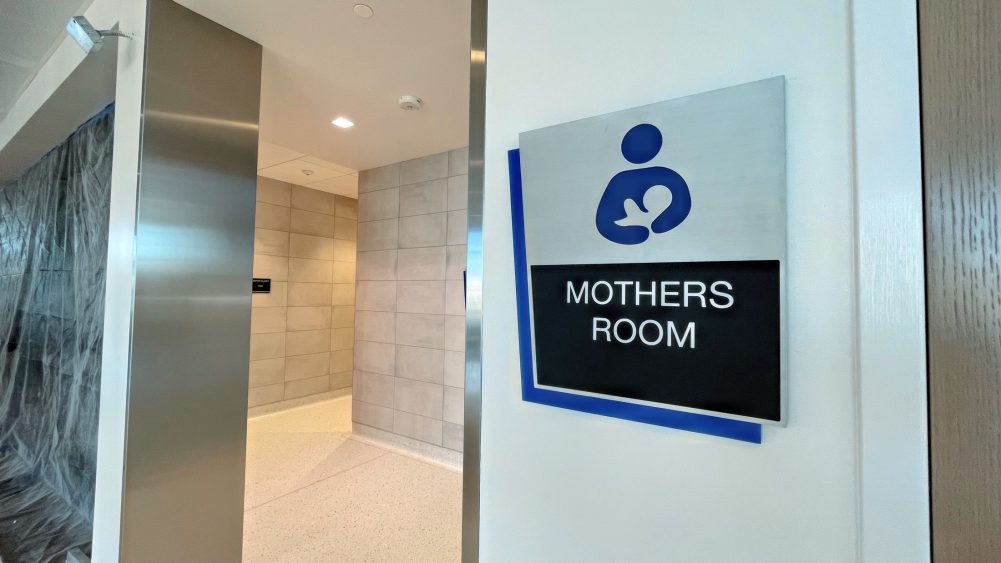 Throughout the new LFT airport, there are spaces for nursing mothers to find privacy to take care of their little ones.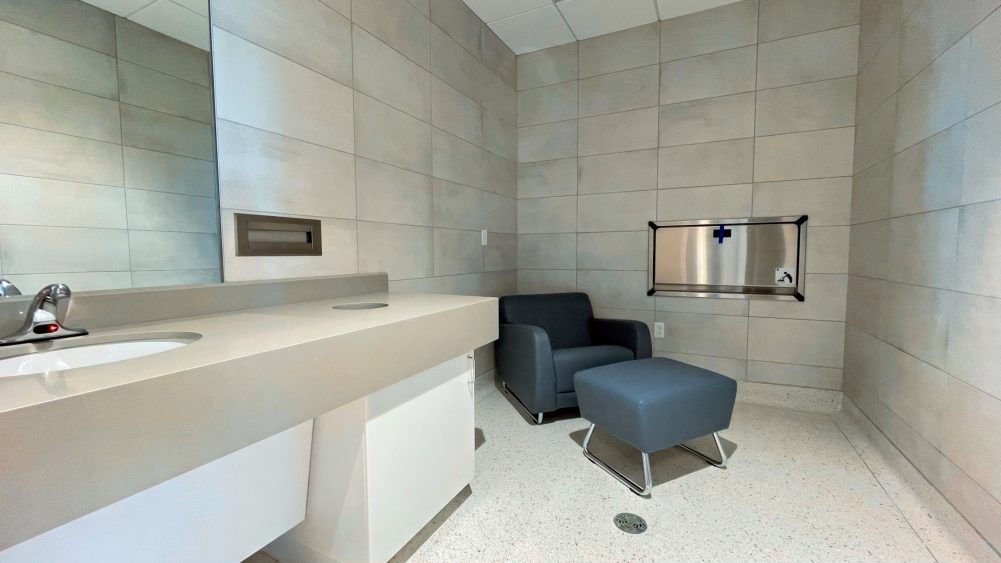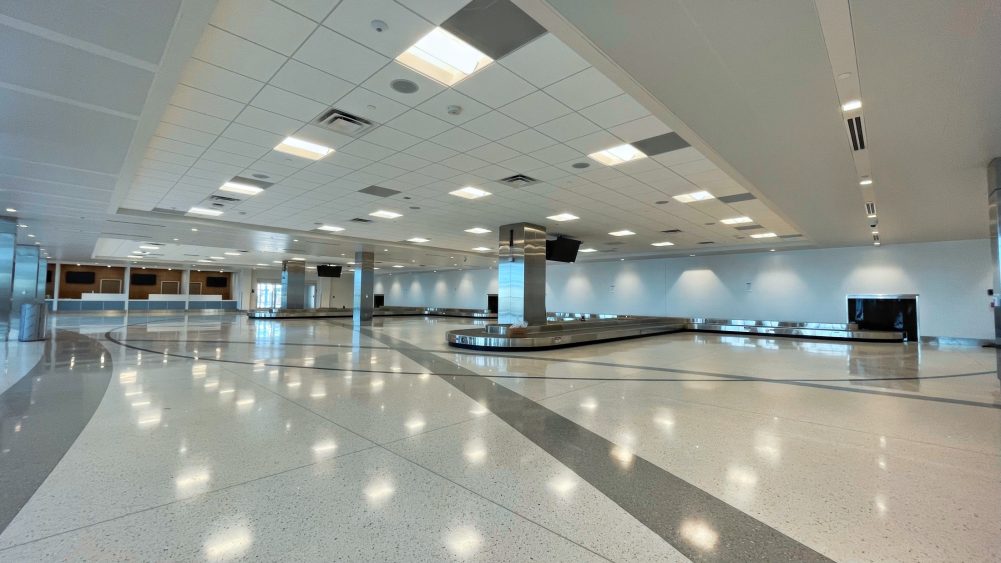 And finally, upon coming into Lafayette via the new terminal, there are expandable luggage conveyors to suit all seasons of travel. Once you grab your bags, you can grab that expensive @** rental car with a convenient, separate entrance and exit. Plus, the rental cars will be kept under a nice shaded parking lot to keep them cool.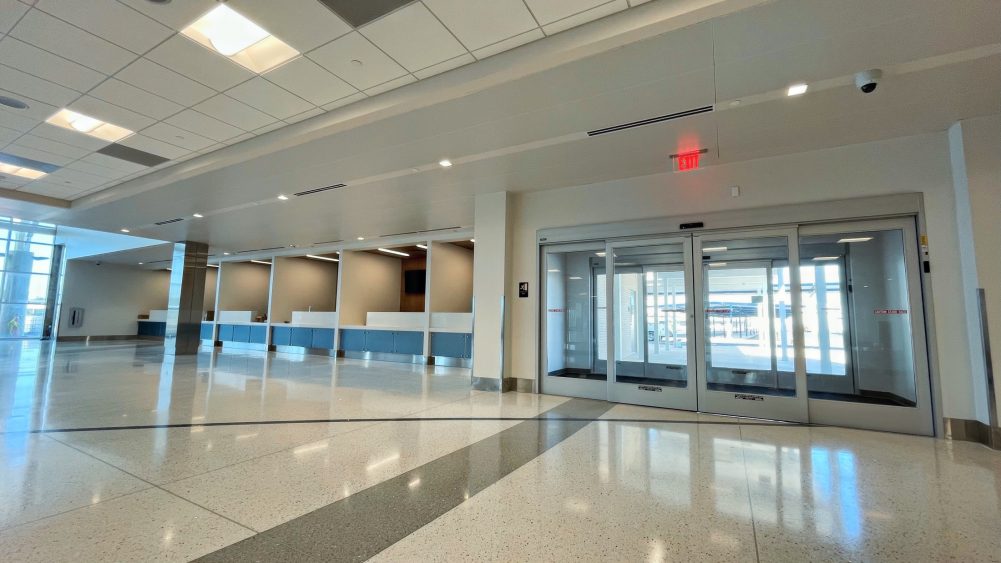 We are loving the new terminal! There are many other photos including administrative corridors, commission room, and other shots that show more of the rest of the new terminal in our members-only post at https://developinglafayette.com/wp/insider-full-photo-tour-of-the-new-lft-terminal-opening-january-2022/.