A new, group DIY franchise, called Hammer & Stain, will soon open in Lafayette. Owned by Tammy Milam—the original owner of Painting with a Twist—Hammer & Stain will be located in the same center in which Painting with a Twist was previously located, which is 1812 W. Pinhook Road, Suite 201.
For years, the group DIY business has been growing. And it seemingly started with group painting classes where group parties would pay to essentially paint the same, instructor-assisted, artwork on to a blank or pre-traced canvas. Today, many other varieties of group DIY classes exist, like group welcome mate classes, and group electric vehicle making classes. Okay, I made that last one up, but you get the idea.
Hammer & Stain will bring to the workbench many new & exciting options for those creative minds to create something unique. Things like custom dogs bowls, headboards for your bed, wall art, kid's activity tables, and more. See some of the photos below for examples, but so visit their website for the rest.
The tentative opening date is set for mid to late July, but follow them on Facebook at facebook.com/hammerandstainlafayette to keep track of their progress.
Same center as Zorba's and Gold Xchange.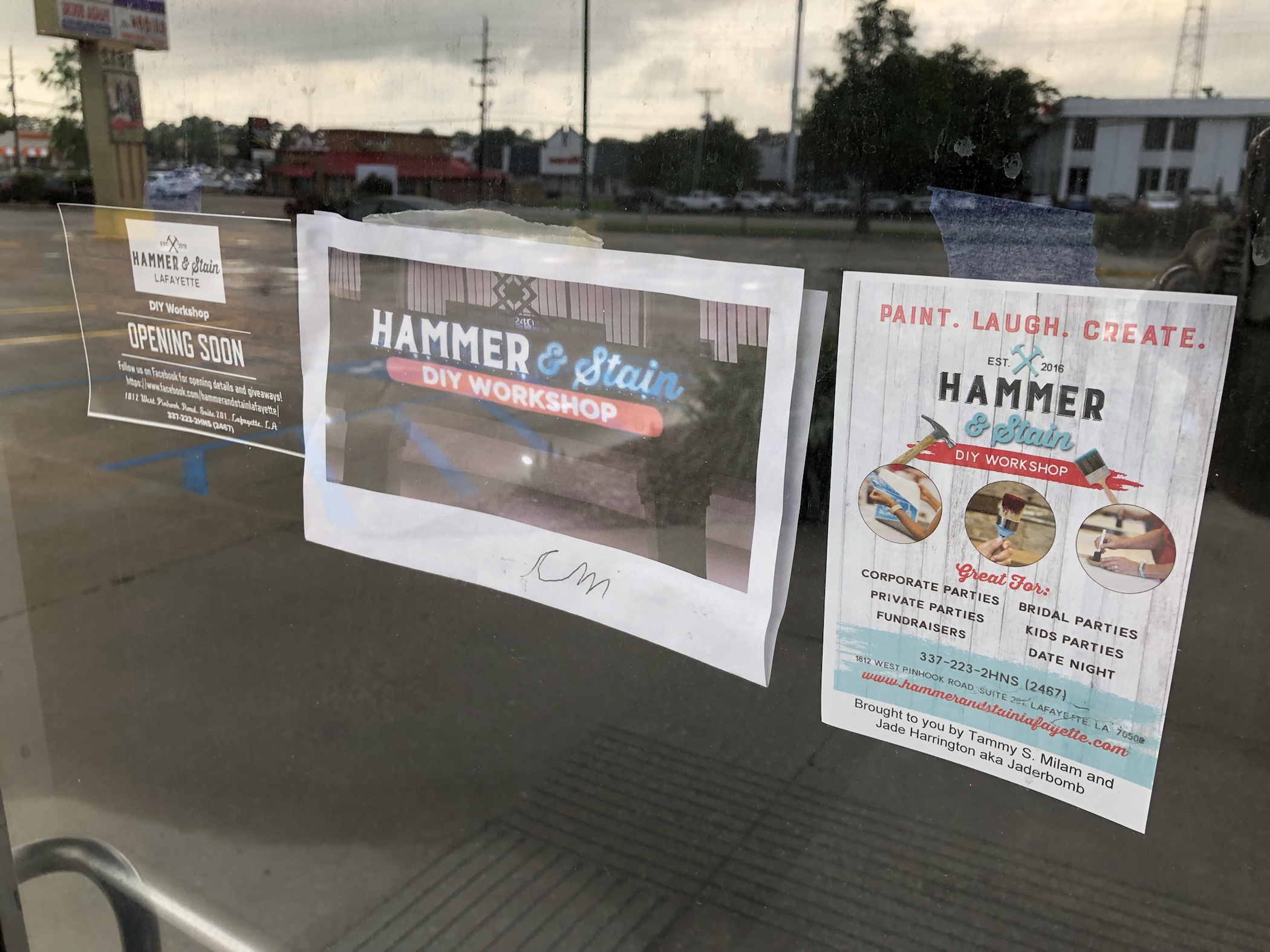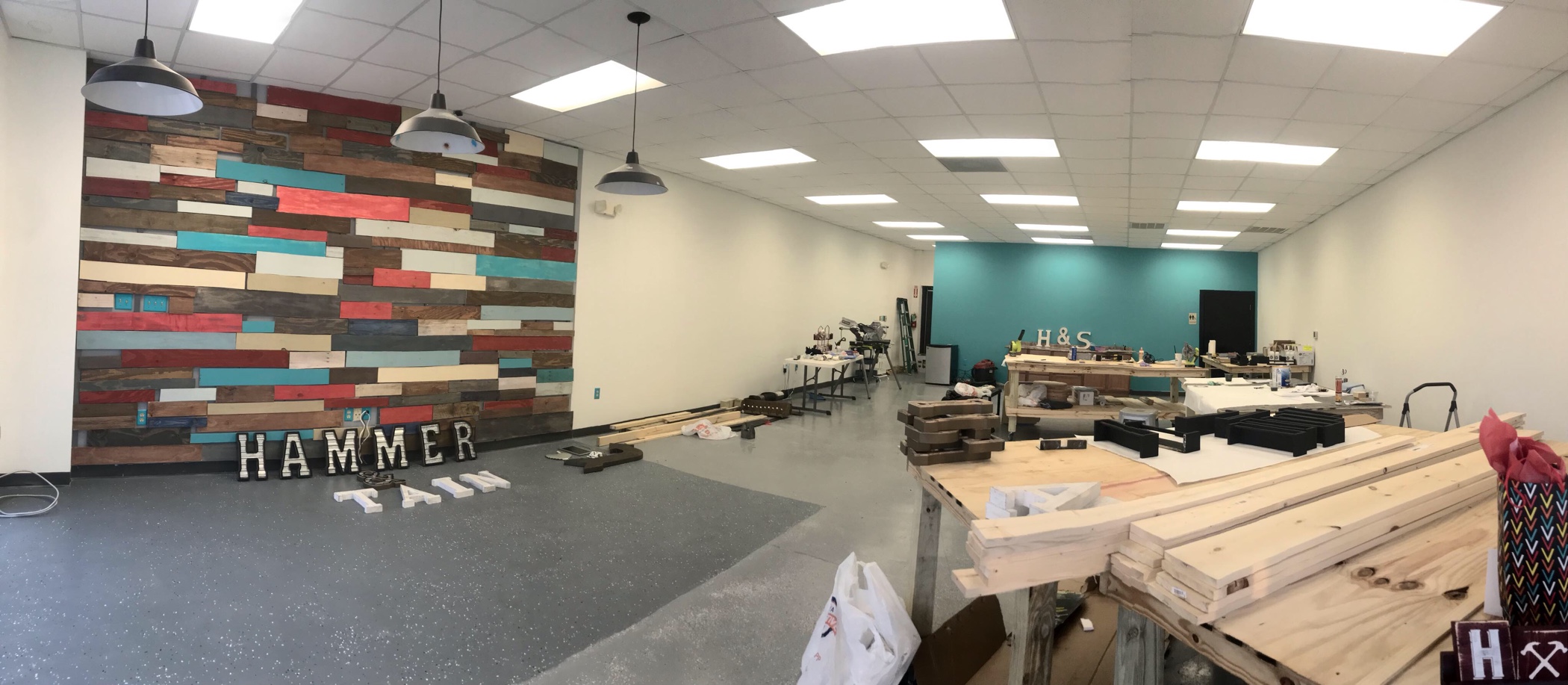 Inside photo courtesy of Tammy Milam.
Kid's Activity Tables.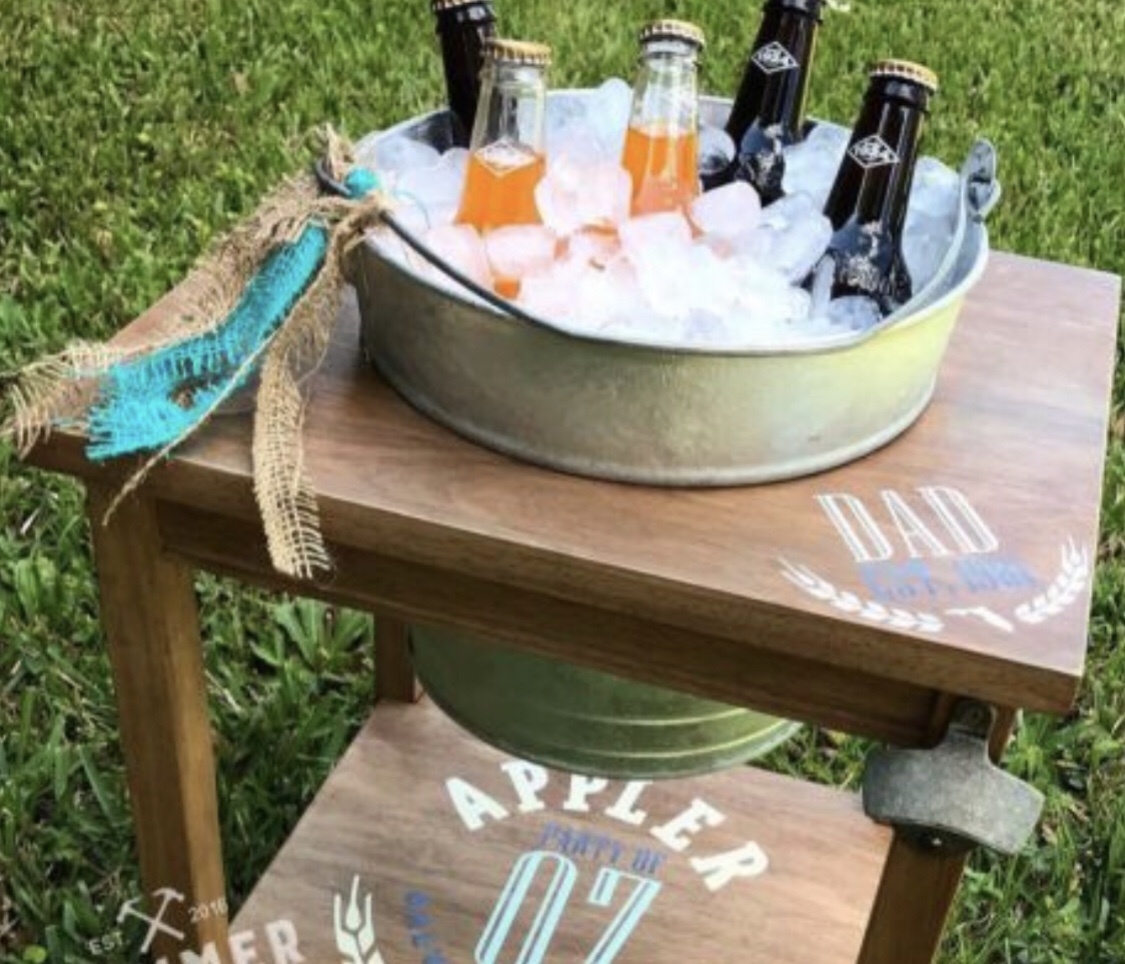 Beer Bucket Stands.