Downtown Lafayette's second permanent parklet is coming soon to the front of the Gordon Square Hotel building, located at 605 Jefferson Street.
Appropriately named Gordon Square Parklet, it is sponsored by the local law firm, Oats & Marino, and designed by local architect firm, SO Studio. The new parklet will be constructed from composite wood and metal pieces to act as tables for casual dining or light work.
The new parklet will be positioned right in front of Pouparts Bakery, SOLA Violins, and Adorn. This addition to Downtown should serve well for those nearby businesses listed above, especially for Pouparts Bakery.
There is not a definitive completion date but, both Central Pizza's parklet and the Gordon Square Parklet were in review stages around about the same time, according to a local source.
If you are curious about setting up a parklet, or you may just be curious to know how they are able to take up parking space, then see LCG's parklet manual (here).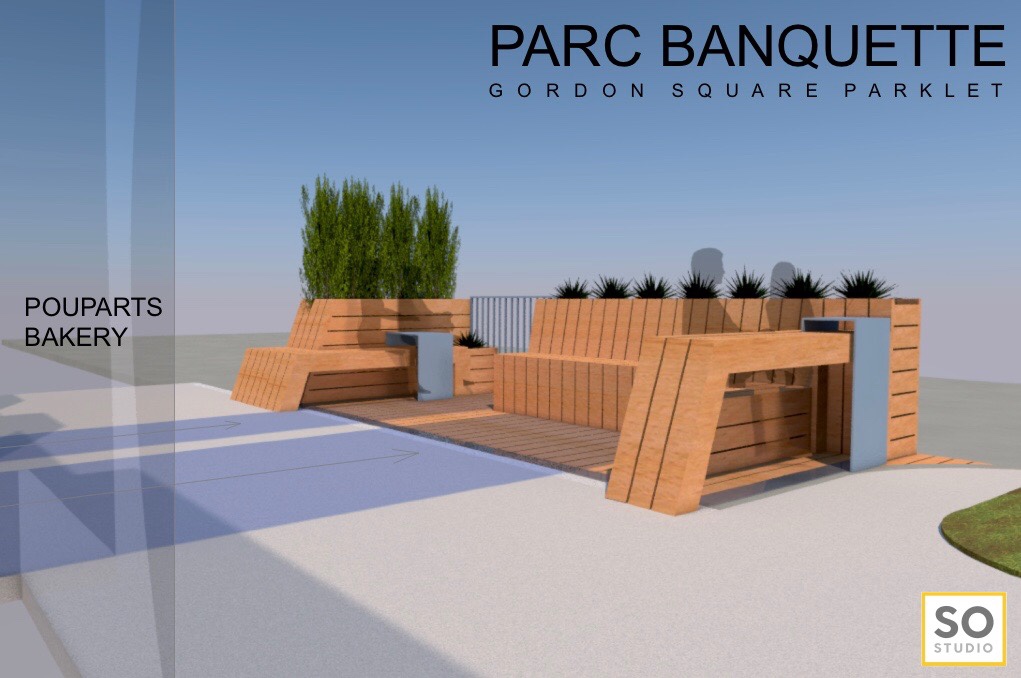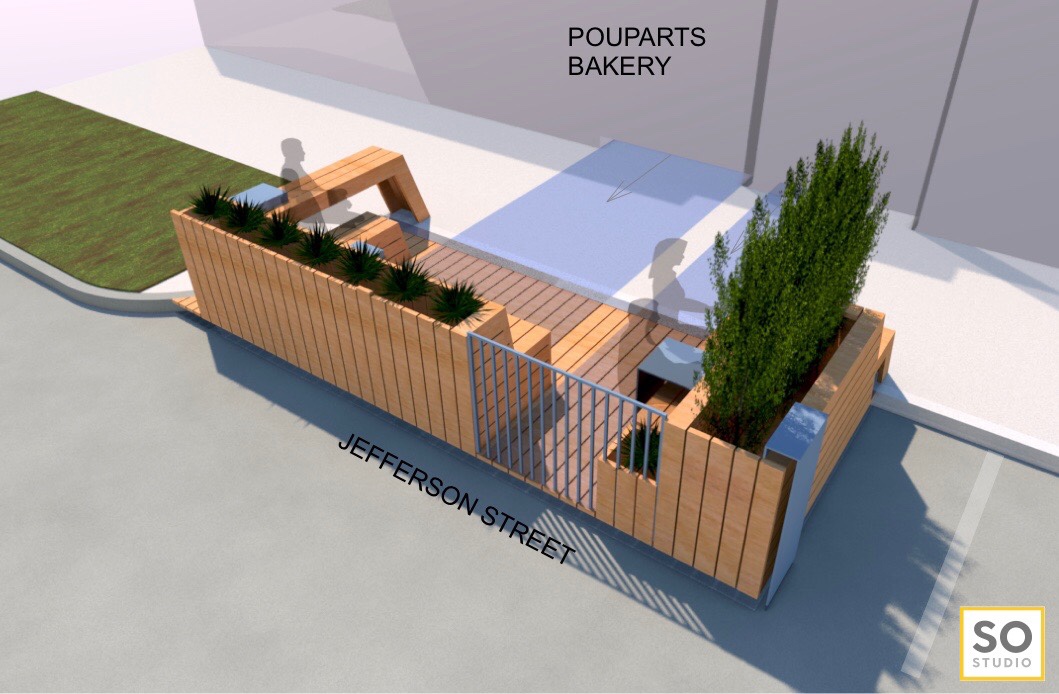 Parklet Rendering, courtesy of SO Studio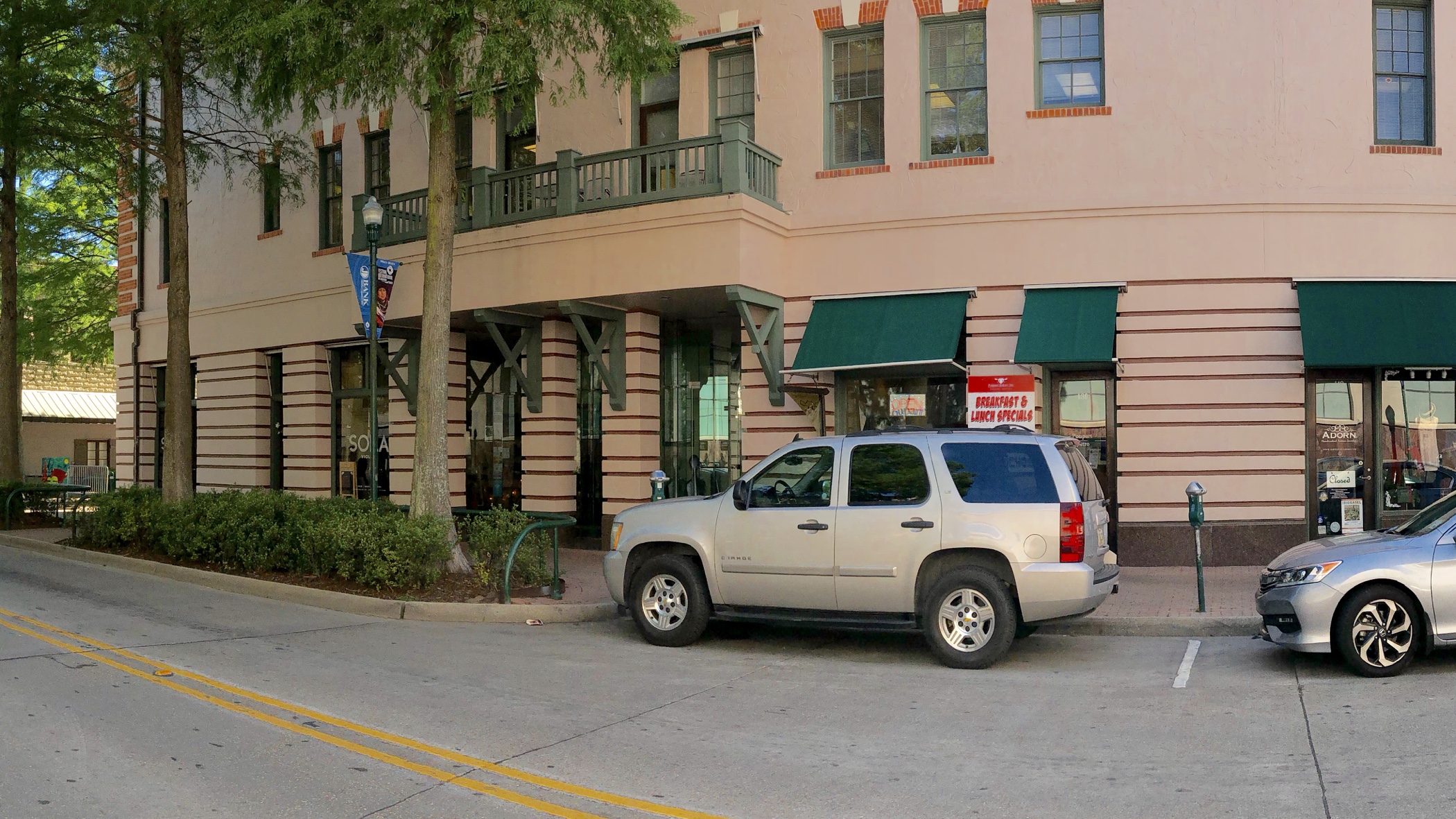 Photo of Gordon Square Hotel with parklet spot in view.